Choosing a graduate program is one of the most overwhelming decisions for any student. It's important to pick a program that aligns with both your personal and professional goals. You may already have a few options in mind as your undergraduate program draws to a close. However, it can be difficult to wade through the many options available to find the perfect grad school and program for you.
Grad school applications can be time consuming, so it doesn't make sense to submit tons of applications to different grad schools. By spreading yourself too thin you may damage your chances of success. It's better to concentrate on a select number of programs that fit your goals and requirements — and invest your energy and time in applying for these.
If you're wondering how to pick a grad school, keep reading! We'll cover how to find a grad school and some important factors to consider in order to choose the right program for you.
What to Consider When Choosing a Graduate School
The first thing you need to know is that there are many different types of graduate programs. Grad school can cover a wide range of topics and disciplines, from the sciences and the humanities to law, medicine, and business.
These programs fall under these key types of graduate programs:
Master's degrees
Doctorates
Professional degrees
These programs can vary in length, from 1.5 to 3 years for master's and many professional programs, to up to 8 years for a PhD. Some grad schools are part of universities, while others operate as stand alone grad schools.
Therefore, the first thing you need to decide is the discipline and type of graduate degree you want to study. From there, you can further narrow down your choice to choose the perfect program for you.
How to Pick a Grad School: 5 Top Tips
You will find dozens of grad schools offering an extensive range of graduate courses. Some students who pass with good grades get calls from the top universities for admission. So, how do you choose the best? Which graduate program will be your best bet?
Here's what to consider when choosing a graduate school:
1. Keep Your Career Goals in Mind
Before you start reviewing course options, think about where you imagine yourself in five years' time. What do you plan on doing after completing your master's or PhD? It can be helpful to define your career goals and work backwards to find the graduate program that will help you get there.
Just because one of your friends is enrolling in an MBA doesn't mean you should follow their lead. Try not to be too influenced by others, but instead focus on your own preferences and goals. Research your dream roles and look at the skills and qualifications that recruiters are looking for.
2. Seek Advice
It can be extremely valuable to talk to experienced professionals in your chosen industry. They can give important insight into desirable qualifications and the best pathways to pursue your dream career. They may also have advice on the best grad schools in the sector.
Successful professionals will be able to tell you how certain courses and grad schools are regarded in the industry. Beyond this, they'll probably also have loads of useful career advice. Equally, you should speak to current students or alumni of the programs you are considering. This will be able to give you a better understanding of the program and whether it is right for you.
3. Do your Research
Choosing the right grad school is a big decision. This choice may have a significant impact on not only the next few years of your life, but also your entire career. So take your time and do thorough research into the different programs available.
Here are some factors to examine:
Length of the course
Topics covered
Number of students & class sizes
Career potential
Eligibility
Application process
Fee structure
You'll find plenty of resources online — you can start with TheGradCafe's admission search function and then look at the institution's own websites.
4. Look at the School's Reputation
One of the important things to consider when choosing a grad school is the institution's reputation.
Some questions to think about include:
When was the grad school established?
How many programs does it offer?
What is the calibre of the teaching staff?
Is it well regarded by employers?
These factors play a crucial role in helping you choose the best grad school that will set you up for your dream career. You can get an idea of the school's reputation by asking current and past students, as well as professionals in the industry.
You'll also find reviews and ratings of various grad schools and programs online — read as many reviews as possible, but be sure to take a critical approach. Look at the feedback given and see if the reviewers' complaints and praise resonate with your own needs and preferences.
5. Look Beyond the Qualification
There's no doubt that having a graduate degree significantly adds to your resume and helps you stand out in a competitive job market.
However, it's not the full picture. According to Fast Company, in recent years we've seen a shift from employers purely looking at applicants' qualifications to recruiters also emphasizing candidates' skills.
Therefore, it's essential to think not only about the piece of paper you'll get after finishing grad school, but also the skills and knowledge you'll gain along the way. Different programs will help you learn various hard and soft skills that will also be crucial to your future career. So be sure to drill down into the program and think about the skills you'll develop, not just the qualification.
Questions to Ask When Choosing a Graduate School
Wading through the vast numbers of grad schools and different programs to choose the perfect course for you can be overwhelming. Asking these questions will help you to narrow things down and make the right decision.
What are the entry requirements?
Most grad schools have similar entry requirements: you'll typically need to complete an admissions test, show a good GPA from your undergraduate studies, have recommendations, and write a personal statement. However, the exact requirements vary, and some institutions also ask for samples or a copy of your resume.
Furthermore, some grad schools are much tougher than others. This doesn't mean that you should be put off from applying for a competitive program. In fact, the best programs are usually the most competitive, and you should set your sights as high as possible!
Of course it is also important to be realistic — there's no point spending your time and energy if you will simply never meet the requirements. The most important thing is to choose the best program that you meet the requirements for, and give the application your best shot.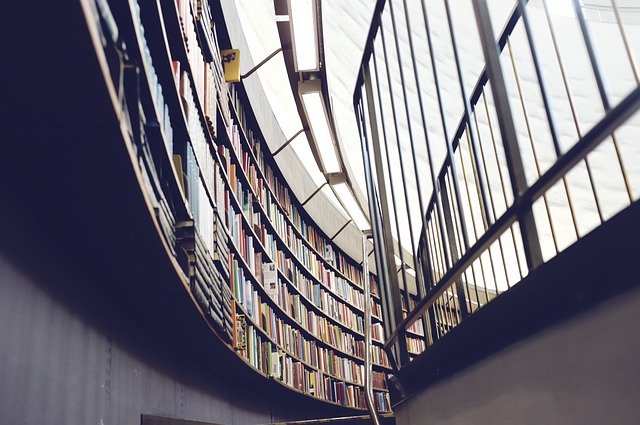 What facilities do they have?
When choosing a college, students will put a great deal of emphasis on the campus and facilities, but this can be something that is overlooked when choosing a graduate program.
However, it is important to keep this in mind, as this will greatly impact your learning experience. Be sure to investigate the tools and facilities that the grad school has, and make sure that these will support the highest levels of learning.
How much does the course cost?
Grad school can be expensive, and the fees vary widely depending on the course and the school. Private schools are generally, though not always, more expensive than public ones. The average grad school tuition at a private institution is around $40,000 a year, and around $30,000 annually at public schools.
However, this doesn't mean you'll need to pay all of this yourself. There are many options that may help you to pay for grad school, such as grants and financial aid. Therefore, although fees will always be a consideration, you don't need to let high fees put you off from your dream course.
Related: How Much Does Grad School Cost?
What is the learning environment like?
When choosing a grad program, it is also important to consider the calibre of the faculty. Investigate how well-qualified the teaching staff are, and what their approach is to teaching.
The other things that can greatly influence the learning environment is the size of the school. Smaller classes mean you'll get more attention from your professors and tutors. On the other hand, a larger grad school will likely offer more networking opportunities.
Final Thoughts
The faculty, campus, learning environment, and fees are a few of the crucial factors people consider when it comes to how to pick a grad school. There are a huge range of institutions offering an even greater number of graduate programs. The right grad school can set you up for your dream career, so it is important to make the right decision.
Start with your career goals and look for courses that will help you achieve these objectives. Do thorough research and talk to professionals in the industry, as well as current and past students of the programs you are considering. Read reviews and investigate the school's reputation, as well as drilling down into the skills you will gain as well as the qualification.
Want to know more about grad school? Check out our Ultimate Guide to Graduate School.