Table of Contents
Dreaming of a career in health? You might consider nutrition. The Bureau of Labor Statistics predicts an 11% job growth for nutritionists and dietitians between 2020 and 2030, so job prospects are bright in this sector. A master's in nutrition can be a great fit if you have an interest in diet and a passion for health and well-being.
However, if you're trying to balance your studies with work, personal commitments, or both, attending a full-time program on-campus may not be an option.
The solution? An online master's in nutrition, where you can gain a valuable qualification on your own time and your own schedule. Let's explore some of the best online master's degree in nutrition programs!
The Best Online Master's in Nutrition Programs
Here's a quick overview of the contenders in our top master's in nutrition online programs:
Arizona State University, College of Health Solutions
Online Master of Science in Nutritional Science – Dietetics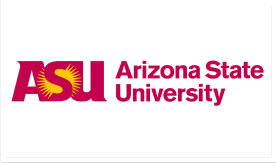 ASU has been ranked #1 among the most innovative schools in the country. This online master's in nutrition program has a concentration in dietetics. To be eligible, you'll need to complete an undergraduate dietetics program or be a registered dietitian.
Courses: Statistics in research, evidence-based nutrition, and nutrigenomics.
Credits: 30
Tuition: Refer tuition page
Financial aid: Grants, scholarships, and loans
Acceptance rate: 72.6%
Location: Tempe, Arizona
The University of North Carolina at Chapel Hill, Gillings School of Global Public Health
UNC at Chapel Hill's Nutrition Department is the only of its kind in the country that works directly with a School of Medicine and School of Public Health, allowing students to draw on their collective resources and knowledge. This is also one of the few online master's in nutrition programs available in an accelerated format, allowing you to complete it in just 16 months.
Courses: Gillings MPH core, nutrition across the life cycle, and nutritional epidemiology.
Credits: 42
Tuition: $1,735 per credit
Financial aid: Scholarships, loans, fellowships, and military benefits
Acceptance rate: 25%
Location: Chapel Hill, North Carolina
American University
Master of Science in Nutrition Education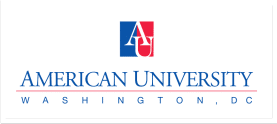 American University is known for having one of the most politically active campuses in the USA, thanks to its Washington, DC location. This program will equip you with in-depth knowledge about nutrition and teach you strategies to impact behavioral change at an individual, community, and societal level.
Courses: Life cycle nutrition, nutrition education methods, and behavioral change in health promotion.
Duration: 20 months
Tuition: $1,812 per credit
Financial aid: Scholarships, loans, and federal work-study
Acceptance rate: 38.7%
Location: Washington, DC
Stony Brook University, Renaissance School of Medicine
MS in Nutrition/Advanced Certificate in Nutrition

Stony Brook University is the home of one of the best hospitals in the nation, especially for stroke care, cardiac care, and coronary intervention. In addition to the general track, this nutrition program offers two concentrations: Advanced nutrition therapy & critical care, and integrative nutrition therapy.
Courses: Macronutrients & metabolic regulation, advanced communication & counseling, and research methods in nutrition.
Credits: 36
Tuition: Refer tuition page
Financial aid: Scholarships and loans
Acceptance rate: 48.9%
Location: Stony Brook, New York
Logan University
Master of Science in Nutrition & Human Performance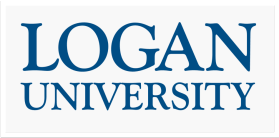 Logan University is well-known for its programs focusing on the integrated healthcare industry emphasizing comprehensive, low-cost, and less invasive healthcare. For this online MS degree in nutrition, you can choose between one of four tracks:
Sports & fitness nutrition
Nutrition wellness
Health education & promotion
Integrative nutrition & practice
Courses: Nutrition & physical performance, nutrigenetics & nutrigenomics, and nutritional assessment of athletes.
Credits: 36 to 39
Tuition: $450 per credit hour
Financial aid: Scholarships, grants, loans, work-study, and military aid
Acceptance rate: 84.6%
Location: Chesterfield, Missouri
Auburn University, College of Human Sciences
Master of Science in Nutrition: Online Non-thesis Option

Niche and Money named Auburn University the best value college in Alabama. This program involves a 5-credit non-thesis research project, and students can choose electives in nutrition science, sports nutrition, clinical nutrition, or community nutrition.
Courses: Human nutrient metabolism, nutrition in the life cycle, and food laws & regulations.
Credits: 33
Duration: 2 years
Tuition: $450 per credit hour
Financial aid: Loans
Acceptance rate: 85%
Location: Auburn, Alabama
Utah State University, College of Agriculture and Applied Sciences
Master of Public Health Nutrition (MPH)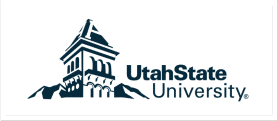 Utah State University is renowned for its positive contributions to society through high-quality teaching, research, and outreach. This nutrition master's program is interdisciplinary and includes topics from both the nutrition sciences and public health disciplines.
Courses: Nutritional epidemiology, current topics in obesity, and ecology & health.
Credits: 42
Duration: 2 years
Tuition: $827.32 per credit
Financial aid: Scholarships, loans, grants, and work-study
Acceptance rate: 91%
Location: Logan, Utah
The University of Texas at Austin, The School of Human Ecology
Master of Science in Nutritional Sciences (MSNS)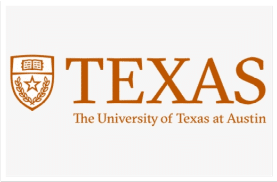 The School of Human Ecology at the University of Texas at Austin offers a range of programs focused on the human experience at different stages of life, with a special emphasis on food, relationships, and textiles. This nutrition program has two tracks: a one-year track for students preparing for pharmacy, medical, or dental schools, and a flexible two-year track for working professionals.
Courses: Advances in nutritional sciences, nutrition & disease prevention, and theories of nutrition behavior.
Credits: 30
Duration: 1-2 years
Tuition: $750 per credit
Financial aid: Scholarships and loans
Acceptance rate: 32%
Location: Austin, Texas
Bowling Green State University, College of Health and Human Services
Master of Science in Food and Nutrition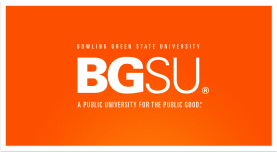 BGSU is a public university known for its accessible, high-quality online programs. Through this master's degree in nutrition online, you can choose from subjects like clinical nutrition, exercise physiology, and public health. As for your degree? You can complete the program with a thesis, comprehensive examination, or a master's project.
Courses: Family & community nutrition, research methods in food & nutrition, and advanced clinical nutrition.
Credits: 39-40
Tuition: $467.70 per credit
Financial aid: Scholarships, grants, loans, military benefits, BGSU employment
Acceptance rate: 75.3%
Location: Bowling Green, Ohio
North Carolina State University at Raleigh, College of Agriculture and Life Sciences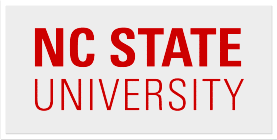 The Center for World University Rankings puts NC State University in the top 1% of universities in the world. This is one of the nutrition master's programs online where you can choose to focus on either human or animal nutrition.
Courses: Advanced nutrition & metabolism, biochemistry of gene expression, and maternal & infant nutrition.
Credits: 36
Tuition: $505.28 per credit
Financial aid: Loans, scholarships, grants, and student employment
Acceptance rate: 46%
Location: Raleigh, North Carolina
Online Nutrition Master's Degree Admission Requirements
The exact admission requirements will vary depending on the program, but most will need a bachelor's degree with at least some courses in relevant science subjects.
To put together a winning application, you typically need:
You may also need:
Qualifying program certificate
Proof of English proficiency (for students with a native language other than English)
How Much Will an Online Master's of Nutrition Degree Cost?
Most online master's nutrition program tuition is between $450 to $2,000 per credit hour or $13,000 and $36,000 for the entire program, depending on the school. Generally speaking, private universities are more expensive than public ones, and out-of-state students may need to pay more. Aside from tuition, you'll need to pay other fees, notably technology fees, for most online programs.
Master's of Nutrition Career Paths
Master's in nutrition holders can do a range of jobs. Here are some of the most common roles and average annual salaries:
How to Choose the Best Online Nutrition Program
Nutrition programs offer a diverse array of electives and concentrations, such as community nutrition, sports nutrition, and nutrition science.
It's also important to consider the regional or national accreditation a program has. If a program is not accredited by DOE-recognized bodies, you might have trouble transferring credits and finding financial aid.
Key factors when choosing an online master's in nutrition include:
The school and program's accreditation.
Specializations and electives.
Cost: tuition, technology fees, other expenses.
What student support do they offer?
Whether it has a synchronous or asynchronous format: the former will have a fixed pace where you study in a group, and the latter allows you to go at your own pace.
School location (if you need to attend any on-campus sessions).
Key Takeaways
Many master's in nutrition programs allow you to earn a valuable qualification while continuing to work or meet your other commitments. However, remember that you may also need to register as a dietitian or nutritionist to work in certain roles. Having said that, you can complete most programs in around two years, often on your own schedule.
For more on the best master's degrees in the health sector, take a look at our guides to the best Master's in Coaching, Master's in Public Health, and online master's degree programs.
Frequently Asked Questions
What Can You Do With a Master's in Nutrition?
With a master's in nutrition, you can work as a nutritionist, educator, or food scientist in various settings, including public health, education, nonprofits, government, and food companies.
What is the Difference Between Nutrition and Clinical Nutrition?
A program in nutrition covers general wellness and well-being in specific areas such as sports or community health. In contrast, a program in clinical nutrition focuses on the relationship between food and disease.
Do Nutritionists Need a Degree?
To work as a nutritionist or related role, you'll generally need at least a relevant bachelor's degree. For many roles, a master's in nutrition is highly beneficial. To register as a dietitian, you'll soon need a master's qualification: the Commission on Dietetic Registration has announced that all registered dietitians must have a master's qualification from January 1, 2024.
How Long is a Nutrition Master's Degree?
Usually, it takes two years to complete a master's in nutrition program. However, you may be able to finish your degree on an accelerated track in 12-16 months, while it could take longer if you choose to study part-time.