Table of Contents
A PhD in immunology is one of the most advanced qualifications you can earn in the field of medical science and research. It will equip you to conduct laboratory research in virology, cancer studies, and develop vaccines and medicines for combating deadly diseases.
Here are some of the best universities that consistently top the lists of immunology PhD programs in the country. Each one has a high-quality program that can help you pursue your lucrative career goals in medicine.
Best Immunology PhD Programs and Schools
Yale University, School of Medicine
Immunobiology Graduate Program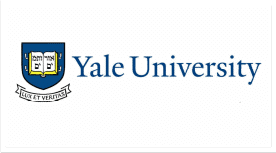 Yale School of Medicine's prestigious Department of Immunology was one of the first departments in the nation exclusively devoted to immunology studies. According to DataUSA, Yale University also provides the highest number of PhDs in immunology nationally every year. This PhD program focuses on immunology's genetic and cellular basis to develop new disease treatments and was ranked the best in the nation by the National Research Council.
Harvard University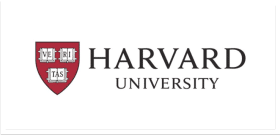 Harvard tops the US News & World Report's long list of best universities for immunology. Harvard's Committee of Immunology runs the program, impressing employers across the globe. The committee consists of 130 faculty members active in neuro-immunology, human translational immunology, autoimmunity, mucosal immunity, and more.
Stanford University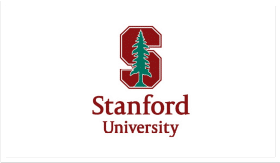 Stanford Immunology is an umbrella entity encompassing several committees and schools and is known for its internationally recognized research in immunology. This program offers a choice of two tracks: molecular, cellular, & translational immunology, and computational & systems immunology.
The University of California, San Francisco
Biomedical Sciences (BMS) Graduate Program (Immunology Track)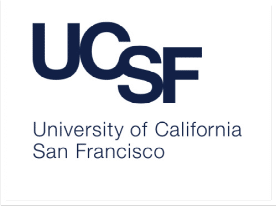 The University of California houses the Bakar ImmunoX Initiative, which uses cutting-edge technologies, a data-sharing model, and a group of eminent researchers and clinicians to find solutions for many diseases. This program is a collaboration between BMS (Biomedical Sciences) and PIBS (Program in Biological Sciences), so students must gain admission to the BMS Program and then choose the Immunology track.
Johns Hopkins University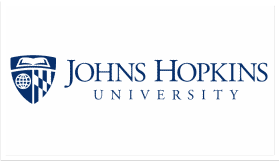 Johns Hopkins is a world-renowned name in medical sciences and technology, thanks to its many centers of excellence for medical research. This PhD program draws on its various facilities and schools for specialized areas, such as immunology & cellular engineering, autoimmunity & cancer immunology, microbial immunology, and bioinformatics, enabling students to have the most advanced research experience.
The University of Florida, College of Medicine
Graduate Program in Biomedical Sciences (Immunology & Microbiology Concentration)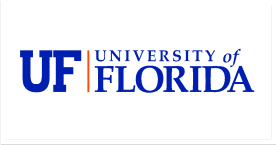 The University of Florida is a popular public research institution. Immunology is one of eight concentrations you can choose as part of its Graduate Programs in BMS (Biomedical Sciences). The program is highly flexible, allowing individual students to have broad research experiences at the cellular and molecular levels.
Check out the University of Florida's Grad Admission Rates in Real Time
New York University, Vilcek Institute of Graduate Biomedical Sciences
Immunology & Inflammation, PhD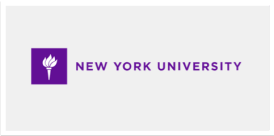 New York University emphasizes a culture of belonging through its emphasis on DEI (Diversity-Equity-Inclusion). Students gain a broad knowledge basis as part of this program, which includes a compulsory lab rotation. Moreover, students spend three months working with each of three different labs before deciding on their research topic.
The University of California Los Angeles
Graduate Program in Bioscience (Immunity, Microbes & Molecular Pathogenesis (IMMP) Home Area)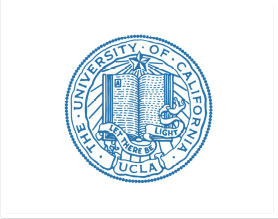 The University of California Los Angeles was named 14th of the best global schools by the US & News Report. Its IMMP (Immunity, Microbes & Molecular Pathogenesis) doctoral program is one of the several home areas under the university's graduate programs in bioscience offered through a collaboration between the David Geffen School of Medicine and the College Division of Life Sciences.
The University of Iowa, Graduate College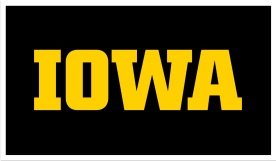 The University of Iowa is a popular public institution that emphasizes diversity, equity, and inclusion (DEI) among its students and boasts a 93% job placement rate for its students. This program is designed to accommodate students from a wide range of backgrounds: anyone with qualifications in biology, physics, biochemistry, or engineering is welcome to apply.
The University of Chicago, Biological Sciences Division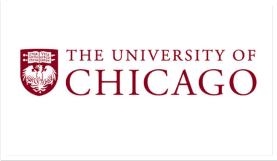 The University of Chicago is another popular private research institution, which tops the list of the best colleges for veterans. This immunology graduate program follows an integrated, multidisciplinary approach in line with new immunology frameworks involving molecular and structural techniques.
What Do You Need to Get a PhD in Immunology?
To qualify for a PhD in immunology program, you'll usually need a bachelor's in biology or a related field. During the program itself, you'll need to complete a certain amount of coursework, research, teaching, and thesis work, and successfully pass relevant examinations.
Preparing for an Immunology Doctorate Program
It's useful to be active in the field of immunology before starting your doctorate. Get involved in relevant professional associations, and join groups on social media platforms like LinkedIn.
It's also important to read up on the latest research. Some programs may have specific requirements or recommendations, so check this with the admissions team.
Things to Consider When Choosing an Immunology PhD Program
Specialization is probably the most important consideration when choosing an immunology PhD program. There are a wide range of concentrations available, so opt for a program that matches your passions and career aspirations.
When weighing your options, assess accreditation, cost, and financial support options. Faculty is also important – you should choose a program with renowned professors in your preferred area of specialization. You might also peruse through immunology PhD programs rankings on reputable sites like US News.
Finally, consider whether you want to choose an on-campus or online program. Both methodologies have pros and cons, but online courses are ideal for busy working professionals.
Why Get a Doctorate in Immunology?
A doctorate in Immunology is one of the highest qualifications in the medical field and can help you build a successful career. The average immunologist salary PhD holders have is an impressive $114,000.
Jobs and Salaries for Doctors of Immunology
With a PhD in immunology, you'll be qualified for a range of roles. Some common job titles for immunologists with a PhD are:
The Average Cost of a PhD in Immunology
The cost of a PhD in immunology varies based on many factors. Tuition can be as little as $8,856 for in-state students at public universities. However, the average annual tuition for the top immunology PhD programs listed above is about $45,000, while other fees and expenses will come to around $35,000 per year.
However, funding options and scholarships make costs more affordable.
How Long Does It Take to Get a PhD in Immunology?
A PhD in immunology takes around five years to complete, though this varies depending on the program and other factors.
Skills You Gain from Doing a PhD in Immunology
First and foremost, a PhD in immunology will give you high-level skills in laboratory medical research, teaching, and written and oral communication. It can also hone your management and leadership skills, critical reasoning, decision-making, and problem-solving skills, as well as computer and data analytical skills.
Key Takeaways
The PhD in immunology programs offered by the best medical schools today are multidisciplinary and use the latest, cutting-edge technology.
These programs will give you the skills to address today's medical challenges and combat diseases in areas requiring knowledge across different disciplines. Furthermore, immunology professionals are in high demand, so a doctorate in this discipline will open the door to an exciting and rewarding career.
For more on the best PhD programs across the country, check out our guides to the highest paying PhDs and top online PhD programs.
PhD in Immunology FAQs
What is a PhD in Immunology?
A PhD in immunology is a graduate program equipping professionals to conduct academic and investigative research in immunology medicine. These programs also prepare you to develop vaccines and medical solutions for challenging diseases.
Can You Be an Immunologist with a PhD?
Yes, you can become an immunologist with a PhD. These professionals usually focus on conducting immunology research in scientific and medical laboratories.
How Many Years is a PhD in Immunology?
A PhD immunology degree usually takes around five years to complete.
Do you Need a PhD for Immunology?
You can become a practicing immunologist with an MD qualification. However, a PhD will be helpful (if not required) for research roles.
Is an Immunologist a Doctor?
An immunologist can work as a doctor or physician to treat allergies, asthma, and other immunological disorders. They may also work in academia or research.
What Can I Do with a PhD in Immunology?
With a PhD immunology degree, you can work in top medical institutions in a range of roles, such as a research scientist, an immunologist, or a research director.
What Educational Requirements are Needed to Become an Immunologist?
You will need a bachelor's degree in biology or a related discipline, plus either a PhD or MD qualification in the discipline to become an immunologist.