Table of Contents
Sheryl Crow, Miles Davis, and Ludacris are all famous singers who grew their careers with both talent and music education. But a master's in music offers you so many other career paths, like education, for example— not just singing.
Despite the stereotypes, musicians actually have a decent job outlook, according to the BLS, with expected job growth of 11%. That number increases by double if you're specifically looking at sound and broadcasting technician careers.
But what should you look for in a master's in music program? Is there a special formula to decide on the best music graduate school?
Leave it to the Grad Cafe — we've compiled a list of some of the country's best music programs, considering cost, prestige, flexibility, and more.
Ready to embark on an exciting music career? Let's get started so you can pick the best music master's degree!
Top 7 Best Master's in Music Programs
We'll cover 10 incredible music master's programs for you to pick from — both online and on-campus.
On-Campus Master's in Music Degrees

Who hasn't heard of the Berklee College of Music? A private college in Massachusetts, this school is the world's largest independent college for contemporary music (and plenty of other music fields). If you're interested in a career teaching music, this is a fantastic choice. The program's teachings offer a contemporary perspective, including cultural considerations like gender theory and critical disability studies.
Despite the program taking place on-campus, it features a flexible schedule with remote work and flexibility in semester starts. The ideal candidate for this master of music degree is a working professional looking to enhance their teaching practice.
An excellent addition is the school's additional M.M in Music Education with a specialist in Autism. This program is uniquely tailored for music educators that wish to have enhanced knowledge and skills to teach students with autism.
Tuition:  Request information.
Accreditation: New England Commission of Higher Education
Course Examples: Urban Issues and the Changing Faces of Music Education; Current Trends and Practices in Music Education Technology
Requirements: Bachelor's degree in music or related; voice or instrument audition; admissions interview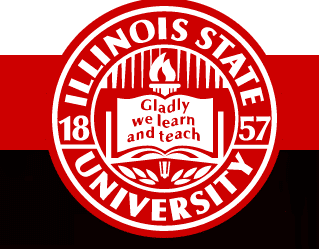 Founded in 1857, Illinois State University is the only college in the state that offers master's in music degrees. Specifically, the M.M in Music Performance is a highly renowned program where students compete in concerto-aria events and regularly perform in solo and chamber performances.
The school promises graduates a career in a symphony, orchestra, military ensembles, broadway, opera houses, or academia as a professor. You can also enroll in graduate assistantship programs to help with tuition costs, where you'll receive a stipend or hourly wage pay, a tuition waiver of 100%, and 12 credit hours waived.
Tuition: $403.59 per credit for in-state students; $838.30 for out-of-state students
Accreditation: Higher Learning Commission
Course Examples: Opera Practicum; Symphony Orchestra (Strings); Theory Pedagogy for Educators
Requirements: Bachelor's degree from an accredited college in music; 2.8 GPA; three letters of recommendation; live or recorded audition

Eastern Kentucky University is a musical jewel in Richmond, Kentucky. Founded in 1906, the school offers an impressive music master's program in three concentrations: performance, conducting, and music education. Today, we'll focus on conducting.
Students will learn collaborative and technical skills needed to pursue careers as conductors for concerts, ensembles, and even high schools and universities. The school also offers assistantship opportunities to help students earn money to fund tuition.
Tuition: $550 per credit hour for in-state students; $750 for out-of-state students
Accreditation: Southern Association of Colleges and Schools Commission on Colleges (SACSCOC)
Course Examples: Choral music literature; Music leadership; Seminar in instrumental conducting
Requirements: Request more information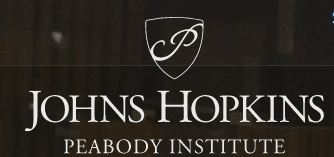 Aspiring producers to the front! The Peabody Institute's MA in Recording and Production is part of the Audio Sciences degree program. This master's in music specializes in production, specifically for classical music and jazz.
Students cover coursework in musical and electroacoustics, critical listening, and consumer electronics. The program also offers a work-study opportunity for students to record classical and jazz performances, and attend special events at the conservatory.
Tuition: $550 per credit hour for in-state students; $750 for out-of-state students
Accreditation: Middle States Commission on Higher Education
Course Examples: Advanced studio production; electroacoustics; advanced recording systems
Requirements: Bachelor's degree in music, engineering, sound recording, or related; math and science background (calculus and physics)
Online Master's in Music Degrees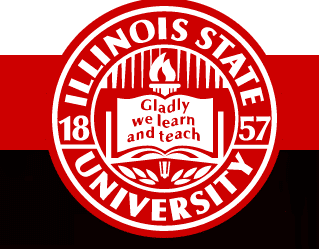 Illinois State University deserves two spots on our list for its second out of many impressive music master's degree programs. Their music education master's is available fully or partially online, making it a sweet option for students working, raising a family, or otherwise busy with life!
You can enroll in this music education master's degree in the spring, summer or fall – whatever works for your schedule. As for content, here are some topics you'll study:
Music psychology
Research topics
Music education foundations
Educational technology
Music theory pedagogy
Conducting
Applied music lessons
This program is quite selective — you won't be admitted unless you have a teaching certificate or documented proof of your teaching abilities.
Tuition: $403.59 per credit for in-state students; $838.30 for out-of-state students
Accreditation: Higher Learning Commission
Course Examples: Music psychology, Conducting
Requirements: Bachelor's degree from an accredited college in music; 2.8 GPA; three letters of recommendation; live or recorded audition; video of yourself teaching or rehearsing; proof of teaching ability

Located in Fort Collins, Colorado, Colorado State University was founded in 1870. The school has a robust array of graduate music programs, and we've included their music therapy master's on our list.
This program is an example of just how versatile music education can be. A superb program for musicians interested in the health profession (or vice versa), the program prepares you to work with people with brain injuries, Alzheimer's, Parkinson's, autism, and other disorders. Apart from one single on-campus session, students can complete the program completely online.
Tuition: $15,568 for both in-state and out-of-state students (this program is a special case)
Accreditation: Higher Learning Commission
Course Examples: Request more information.
Requirements: Eligible to sit the Board-Certified Music therapist exam (or already certified); proof of excellent musicianship; Bachelor's degree in music or related field

Yes, you can learn how to conduct orchestras and symphonies without leaving your home! Messiah University is a private university founded in 1909. The school offers an Evangelical Christian approach to its teachings for students interested in faith-based learning. The online conducting master's is a great career enhancement for church ensemble directors and recent music BA grads.
You can complete the program entirely online, with the odd one-week session at the Mechanicsburg campus in Pennsylvania.
Tuition: Request information
Accreditation: The Middle States Commission on Higher Education
Course Examples: Courses within three tracks: choral, wind, and orchestral conducting
Requirements: Bachelor's degree in music; 3.0 GPA; recording of applicant conducting an ensemble; resume; statement of purpose, two recommendation letters
Career Paths and Salaries for Master's in Music Graduates
After reviewing all these master's in music programs, one thing is clear: the possibilities are endless! Here are some common career paths for music grads and average salaries for each:
Music Directors and Composers: Some music graduates embark on music director degrees, where they conduct groups of musicians throughout performances, including symphonies and choirs. Composers write the music for said performances. The average salary for music directors and composers is $49,130 per year.
Music Therapists: These are wellness professionals that treat mental health issues with music-informed therapy. The average therapist salary is $49,880 per year.
Broadcaster: Video technicians and broadcasters maintain electrical operations for media events and operations. The average broadcaster's salary is $49,050.
Pros and Cons for Master's in Music Degrees
For some, pursuing a passion is enough motivation to invest in graduate school. But like all programs, music master's programs come with advantages and drawbacks.
Pros for Master's in Music Degrees
Versatility: Music master's programs aren't limited to traditional music forms like orchestra and singing. You can indulge in a world of music possibilities like music therapy, sound engineering, music business management, producing, broadcasting, and so much more.
Fulfilling: How many Americans can confidently say they're working in their dream field? If music is your dream, a music master's degree allows you to live it in your education and career.
Connections: One of the most rewarding parts of a music degree is the industry connections you'll make. Many students are already employed in the industry, and serve as useful contacts to grow your career, collaborate on music, and enhance your experience. Plus, alumni and industry events could propel you to meet influential composers, engineers, and other music professionals.
Cons for Master's in Music Degrees
Expensive: Many music master's degrees are quite pricey, prompting many musicians to consider whether their value is actually justified for their careers. For example, performance artists with talent often find opportunities with agents or talent scouts, making a master's education overly costly for the value.
Unrealistic for Business: Many musicians find that master's in music degrees focus completely on the craft and not enough on the background work – specifically, marketing and finding work opportunities. Some musicians have opted for a business degree for this reason.
How to Choose the Best Music Graduate Programs
When evaluating music master's programs, consider these factors:
Cost
Accreditation
Degree specialization and curriculum
Course delivery or structure
Cost: All master's degrees cost a pretty penny, so look for schools willing to offer scholarships. Additionally, some schools offer significantly cheaper tuition or online options to mitigate transportation and accommodation costs.
Accreditation: Look for generally accredited colleges, as well as programs that boast national music accreditation from the National Association of Schools of Music (NASM). For example, the University of Wisconsin's Music MA was reaccredited by the NASM in 2014.
Curriculum: Even the best graduate music programs could be a horrible fit for someone unaligned with its curriculum or structure. That's why it's so important to find music programs that offer courses and specializations that peak their passions and interests.
For example, if you want to teach music or conduct an orchestra, make sure the program features those study paths. Likewise, an aspiring composer is better suited for a composition program, not a music education program.
Course delivery or structure: Be realistic with your capabilities. Could you handle attending class every day or other day? Or do your family or work obligations necessitate a more flexible structure? Likewise, are you satisfied with online learning, or would you prefer the human connection of on-campus study?
Alternatives to Music Majors
Maybe you're passionate about music theory or singing, but here's the thing: many music master's careers cross paths with other master's degrees. Here are some comparable programs and career paths you can embark on upon graduation:
Business: Interested in running a regular concert series, or opening up a jazz bar? A business degree can work wonders on guiding strategy and pumping profits for any music freelancer or business owner.
Creative Arts: If you're a performing artist interested in other forms of art, you might consolidate those interests with a creative arts master's degree.
Sound Engineering: This is a fantastic field if you're interested in opening a studio or producing music.
Conclusion: Should I Get A Master's Degree in Music?
The US is blessed with so many incredible master's in music degrees to choose from. From CSU's innovative music therapy master's to ISU's exciting degree in music performance, there's no shortage of engaging programs to pursue a career in music with.
Should you get a master's degree in music? It's up to you! Are you passionate about music in all areas of life? Do you find connections with music and other fields like science, communications, lifestyle, or business? Is fulfillment a higher priority than financial stability?
Then you'll love studying any master's in music program on this list. Interested in learning about other master's degrees? Check out our list of the cheapest online master's degrees!
FAQs
What Can You Do With a Master's in Music?
A master's in music can lead you to a surprising number of career options. It's not only meant for singers and composers. Here are some music master's career paths:
Broadcaster
Producer
Critic
Music therapist
Music journalist
Vocal coach
Radio host
Orchestra conductor
Singer
Performing artist
How Long Is a Master's in Music?
You usually need two years to complete programs from most music graduate schools. However, some programs take between 1-1.5 years to complete.
Is a Degree in Music Worth It?
It depends on what you value. Most music graduates find it's worth it to pursue their passions, though some have struggled to find regular work after graduation. Despite that, music employers will often favor an applicant with a music degree. However, the music industry is booming right now with an 11% expected market growth in the next ten years.
What is the Highest Degree You Can Get in Music?
The highest degree you can get in music is a PhD. This high qualification serves many music roles well, including music theorists, composers, educators, musicologists, and ethnomusicologists.
How Much Does it Cost to Get a Master's in Music?
Tuition costs vary, but you can expect a hefty price tag. Some programs cost $25,000 per year, while others cost upwards of $50,000.