Table of Contents
Are you looking to make a career out of fitness and health? Perhaps you completed a bachelor's in kinesiology or related science. If you crave more flexibility as you continue, a master's in kinesiology online might be a great fit! Plus, kinesiology programs are known to land you a job right after completion.
Kinesiology master's programs don't require much in-class attendance, though most include a one-week in-person session or something similar.
But online programs offer cost savings and work-life balance. Ready to find ideal kinesiology master's programs to choose from? We'll help by taking you through multiple programs, important features, and costs to help you assess your options.
Here are some of the best online kinesiology master's programs in the U.S. that we'll explore in this article:
Different Kinds of Kinesiology Master's Programs
Kinesiology is the study of human movement on neurological, anatomical, neuromotor, and physiological levels. However, the field has many sub-specialties. If you're interested in getting a master's in kinesiology, think about your specific goals and interests in movement. Consider the following specialties:
Physical Education: Elementary, high school, and even college-level physical education instructors could have graduated with a master's in kinesiology. Do you like inspiring others to adopt a healthy lifestyle? You might find the physical education sub-field rewarding.
Sport/Human Performance: Ever wonder how Messi and Ronaldo achieve such excellence in their sports crafts? They certainly had input and advice from sports and human performance specialists, who help optimize athlete performance. These specialists assess and train based on bodily attributes like speed, agility, and body composition.
Exercise Science: How does your body respond to movements? Everything is connected, as you'll learn in an exercise science specialist program. This kinesiology sub-field examines the relationships between the human body, health, exercise, and nutrition, a practice reflected in various careers, from personal training and coaching to teaching.
Sports Management: Kinesiology has a management side, too. The most successful athletes in the world have agents, who were likely once sports management majors in grad school. Sports management is a good focus if you're looking to move to a more senior-administrative-level career.
Sports Medicine: This concentration studies the dark side of kinesiology — its limits. The human body isn't physically infallible, and every active individual will encounter an injury at some point. Sports medicine experts assess and prevent injuries, often creating unique training programs based on individual goals and treatment plans.
Why Get a Master's in Kinesiology?
If you have a love for human movement, exercise, and health, a master's degree in kinesiology might be a rewarding course of study. The graduate degree can open up multiple career paths and help increase your salary more than if you were to stop at an undergraduate degree.
And if you take your master's in kinesiology online? You can maintain a steady career throughout and save funds on accommodation and transportation.
Common Admission Requirements for a Master's in Kinesiology
While prerequisites for each kinesiology master's program, you can expect a few basic requirements for admission. However, you should always call or request information from the specific schools that you're interested in applying to.
Letters of Recommendation: If you've been in school recently, a letter of recommendation from a recent professor is an ideal option. However, you might already have connections in the industry. A supervisor in a fitness-related role or even a past client could also be fabulous ideas for references.
Bachelor's Degree: Have you completed a four-year undergraduate program? Some online master's kinesiology programs require it, ideally in kinesiology as well, or a related field. Usually, anything science or nutrition-related are appropriate backgrounds. However, some master's in kinesiology programs are more flexible and just require specific kinesiology-based coursework. It might be as simple as acquiring one or two credits before you apply for grad school.
Official Transcripts: Contact your undergraduate degree or college institutions to obtain your official transcripts. The admissions committee for your online kinesiology master's program will want to see a record of the courses you've taken.
GPA: Many schools require a minimum GPA of 2.75. While this may be a hard cutoff for some schools, other schools may allow you to submit a resume and personal letter to supplement a less-than-stellar GPA. Still, you should always check individual institutions for GPA requirements.
Experience: Graduate programs usually require some form of work or internship experience for admission. Did you volunteer at a community youth league? Or work a stint at your nearest gym? These are valuable experiences to include in your application, either in the form of a CV or a personal statement.
GRE (Graduate Record Examination): The GRE is a multiple-choice, graduate school entrance exam that most applicants to graduate schools must take. The exam usually costs $220 and lasts four hours. Not all master's programs require the GRE, but it is a very common requirement.
Personal essay: Many applications will expect applicants to write an essay, provide a resume, enter career goals, and submit a non-refundable application fee outside tuition.
Is Accreditation Important for a Master's in Kinesiology?
Accreditation for any degree is important. Employers will respect your application and see your credentials as more valid if they're accredited.
Basically, accreditation is the "stamp of approval" any higher education program gets from a body or council. If a program is accredited, it means that it has created its curriculum and programs to meet a stringent set of quality standards.
While there are about 60 accreditation bodies that can approve programs, each of these bodies must meet the standards of the Council for Higher Education Accreditation (CHEA) and the U.S. Department of Education.
How Much is Tuition for a Master's in Kinesiology Online Program?
Most online programs require anywhere from 30 to 45 credits to complete a master's degree in kinesiology, which takes approximately two years.
The cost per credit ranges from about $350 to $700 per credit hour. On the low end, you're looking at approximately $15,000. On the high end, at least $30,000 for a fully online master's degree in kinesiology.
Therefore, the cheapest program will have the lowest cost per credit hour and the least amount of credit hours required. The school with the ostensibly lowest credit hour requirement is the University of Florida, with 30 credits. A.T. Still University has a higher credit requirement (45).
While tuition is high to attend a master's program, taking a fully online route can save you a tremendous amount of money. Even better, some schools like the University of South Dakota offer "in-state" tuition for all fully online students, even if you're an out-of-state student. In addition, online studies save you relocation costs, transportation, and many of the school-related in-person fees.
Next on the docket? The country's best online kinesiology programs.
Master's in Kinesiology Online Programs: Comparison
Best Kinesiology Online Master's Programs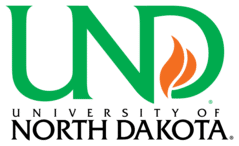 The online master's in Kinesiology at the University of North Dakota is a Master's of Science and features fully asynchronous classes. This program ranges from 30-32 credits and is best for students who hope to go into physical education or coaching. The degree is expected to take approximately two years. One of the best things about the online master's degree in Kinesiology is that they give all online students the "in-state" tuition rate!
Tuition: $618.53/ credit, regardless of residency status
Graduation rate: 57%
Format: Online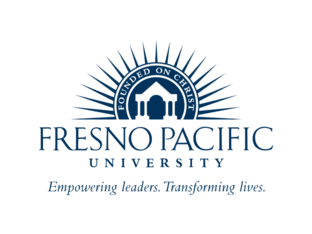 The online Master's Degree in Kinesiology at Fresno Pacific University is a Master's of Arts degree, and has a special emphasis on Physical Education. It focuses on teaching master's students best practices and ethical standards for teaching young people. The degree requires 36 credits for graduation and starts in the Fall term (August).
Tuition: $570/credit
Graduation rate: 72%
Format: Online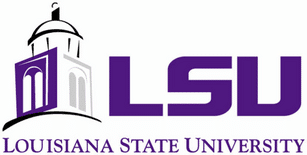 LSU offers an online Master's of Science degree in Kinesiology. The program has a special focus in Health Promotion and Sports Performance — perfect for anyone interested in helping athletes maximize their positive health behaviors and minimize injury risk. LSU's kinesiology master's program requires 36 credits for graduation.
Tuition: $639/credit
Graduation rate: 66%
Format: Online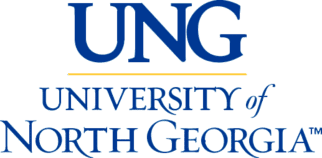 The University of North Georgia offers an online master's of kinesiology (B.Sc). The base degree requires 30 credits for graduation; however, for an additional 15 credits, you can gain a concentration in either exercise science or in physical education.
This school is known for being flexible. Students can enroll any semester, so you can get going whenever is most convenient for your schedule!
Students report a high workload, making this program ideal for those with a bachelor's in exercise science or a related health field, or have working experience in these areas.
Tuition: $340.50/ credit
Graduation rate: 38%
Location: Online

California Baptist University offers a Master's of Science degree in Kinesiology aligned with NSCA (National Strength and Conditioning Association) standards.
This degree will prepare graduates to take the CSCS (Certified Strength and Conditioning Specialist) exam for certification. You'll need 30 credits to graduate, and the average time for completion is 12 months. This would be a great option for people looking to go into coaching or personal training, as well as those who desire a faith-based approach to schooling.
Tuition: $667/ credit
Graduation rate: 54%
Location: Online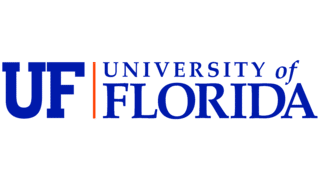 The University of Florida offers an online Master's of Science in Applied Physiology and Kinesiology. This particular program has a human performance concentration. The program requires 30 credits for graduation, and the University of Florida offers students the option to pursue this degree for one year, full-time, or for 1.5 years part-time — talk about efficiency! Another perk? The GRE is not required, which means less time studying and less money needed to get closer to your goals!
Tuition: $585.75/credit
Graduation rate: 89%
Location: Online or in-person

A.T. Still University has an online master's degree in Kinesiology and Exercise Science. This program has the highest graduation requirement out of all our options, at 45 credit hours.
A.T. Still University uses 30 of these credits for core coursework, and 12-15 for specialty tracks and certification. While this is a heavier course load, this may be the best option for someone who is looking to get additional certifications while in school.
Tuition: $602 per credit hour ($570 for tuition and $32 for technology fee)
Graduation rate: 64%
Location: Online
Jobs and Salary Information for Master's in Kinesiology Graduates
A master's in kinesiology can open up ample career opportunities for you.
Here's how Conrad Sanchez, educational director at Bodybuzz Fit, describes the opportunities he received with his kinesiology master's degree:
"It did help me secure a position as a teacher for a personal training school and solidified my position at a diabetes center I was already working at."
Curious about other career paths? Check out these solid positions a kinesiology master's could help you score:
Physical Education Teacher ($61,820/year)
Do you like working with kids? If you always felt inspired by your high school phys-ed teachers, follow in their footsteps by embarking on the same rewarding career. You'll help young people improve their fitness and sports skills while guiding them to live a healthy lifestyle.
Personal Trainer ($40,700/year)
If you're a fan of one-on-one work, the personal trainer career path might be a good fit. While personal trainer positions at big gyms don't often require a kinesiology master's online, you'll surely stand out with one. Although the average salary is on the lower end, personal trainers have the opportunity to make serious coin if they market themselves correctly as private practitioners. In some cases, your online kinesiology master's could be one of the highest-paid master's programs.
Exercise Physiologist ($47,940/year)
If you're more geared toward the medical profession, an exercise physiologist might be a suitable career choice. Exercise physiologists get to know their patients by looking at their medical histories, such as chronic illness and injury. Then, they create a personalized exercise regimen around this knowledge.
Sports Massage Therapist ($46,910/year)
Sports massage therapists help athletes, from novices to professionals, recover from physical activity. They use their knowledge of the body and its muscle groups to work through knots, tightness, and muscle issues.
Injury Prevention Specialists and Occupational Therapists ($74,870/year)
An injury prevention specialist can work for general communities or specific sports teams. Their main job is to educate their clients about avoiding physical risks and injury by taking care to eat well and maintain a healthy lifestyle.
Sports Coach ($38,970/year)
Sports coaches create an atmosphere that maximizes the strengths of each of their players. They're counselors, confidantes, and cheerleaders. A coach not only understands the best practices and strategies for winning a game, but they also act as a leader and mentor for the people they coach.
How to Pick the Right Master's of Kinesiology Program
Now that you have learned about the many online master's degrees in kinesiology and their features, you're ready to figure out which program fits you best.
Here are some factors to consider:
Cost: Let's face it, going to school is expensive, and knowing how much you will be paying and how to finance that education is vital. Look for programs that offer enough flexibility for you to maintain at least a part-time job, or aim for programs with lower credit costs.
Length of study: Time is precious! Figure out how many credits are required for the programs you're considering and how long each program is expected to take. Some schools offer expedited, one-year programs for the eager beavers itching to finish quickly.
Specializations: If you want to go into a specific career or advance your current career, some specializations and concentrations make more sense than others. Find a concentration that makes sense for your life and goals.
Student-to-faculty ratio: While this won't be as much of a consideration with online programs, sometimes smaller programs give students more individualized attention.
Master's of arts or master's of science: Many of the degrees offered for kinesiology are master's of science, but there are also a few master's of arts degrees. Consider what would be best for your future career goals. A master's of science may be better for more medical-oriented positions while a master's of arts may be more appropriate for teaching positions.
Prerequisites: Some programs require more prerequisites than others for application. More prerequisites can often mean more time and more money spent before starting your program.
Your ultimate career goal: Where do you see yourself in the future? Where do you see this degree bringing you? A great way to assess fit in this respect is to interview or examine alumni and where they ended up.
Conclusion
Experts predict a large uptick in demand for kinesiology professionals from now until 2028. Why? The COVID-19 pandemic saw unprecedented rates of inactivity, obesity, and other domino-effect health issues.
Acquiring a master's in kinesiology online will help you jump into a career with solid prospects.
Interested in other master's programs? Keep the flexibility going with our roundup of the top 10 online master's programs!
Related: