Psychology professionals typically get the chance to interact directly with patients and play an active role in improving their mental health and wellbeing. This offers a high degree of job satisfaction since you can help people directly in your day-to-day work.
Generally, anyone with a bachelor's degree can apply for master's in psychology programs, regardless of whether they majored in psychology at the undergraduate level. What are some good examples of psychology master's programs? How long does a master's in psychology take?
Read on for everything you need to know about the best psychology master's degrees and how a master in psychology can help you reach your career goals!
Best Master's Programs in Psychology
Stanford University, School of Humanities & Sciences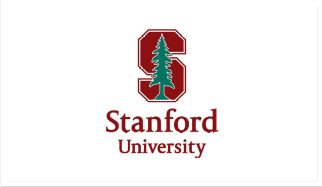 Acceptance rate: 5%
Stanford University is a world-renowned private research university founded in 1891 and located in Stanford, California. Functioning as a non-profit, corporate trust, it houses three undergraduate and four graduate schools, with an overall acceptance rate of 5%.
Stanford's School of Humanities and Sciences offers an MA in Psychology that is not a terminal master's degree. Instead, students already pursuing a doctorate or professional program may be able to have this degree conferred. To be eligible, they must have completed 45 units of psychology courses as a part of their PhD studies and satisfy other first and second-year requirements. Tuition is $1,207 per unit and financial support like stipends is available for students.
Boston University, Department of Psychological & Brain Sciences


Acceptance rate: 20%
Although founded in 1839 by Methodists, today Boston University isn't associated with any religious beliefs. Located in Boston, Massachusetts, this private university has an acceptance rate of 20%. It is one of the largest non-profit private universities in the country, with around 34,000 students.
Boston University's Department of Psychological & Brain Sciences offers a one-year MA in psychology degree. The program helps students develop a strong foundation in scientific methodologies and research in the field of psychology. Various courses include Statistical Methods, Contemporary Trends in Psychology, and Directed Study in the discipline.
Total tuition for the program is $58,560 and students can apply for merit scholarships and various loans from the Graduate School of Arts & Sciences.
New York University, Graduate School of Arts & Science


Acceptance rate: 21%
New York University was chartered by the state legislature in 1831 and has an overall acceptance rate of 21%. Boasting a large international student population, NYU has students from all over the world from six different continents. With its 19 schools and colleges, and a strong urban identity, the university is known for innovation in higher education.
New York University's MA program in psychology has a clinical focus and helps students prepare for doctorate programs in clinical psychology and counseling, or for working in a related field. The program offers several areas of specialization, including clinical psychology, social psychology, and clinical neuroscience. Students may choose to enroll in research labs or internships while pursuing their MA. Tuition is $1,942 per credit, and with the program comprising 36 credits, the total tuition is $69,912. Students can access loans and financial assistance based on need and merit.
University of Michigan Ann Arbor, College of Literature, Science, and the Arts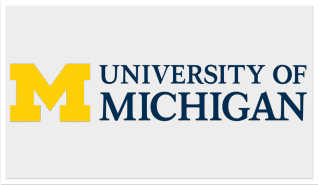 Acceptance rate: 26%
The University of Michigan is one of the oldest public research universities in the country and is ranked among the top universities in the United States. The university has an overall acceptance rate of 26%.
Their master's of psychology program allows students to choose between various specializations, including clinical psychology, counseling, forensic psychology, and Sports Psychology. Students can access different financial aid options including grants, fellowships, and awards. The annual full-time tuition for the program is $12,451 for Michigan residents and $25,068 for out-of-state students.
The University of Illinois Urbana-Champaign, College of Liberal Arts & Sciences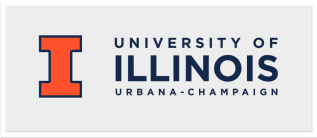 Master of Science in Psychological Science
Acceptance rate: 63%
The University of Illinois was founded in 1867 and focuses on teaching, research, and public engagement. This public research university located in the twin cities of Urbana and Champaign has an acceptance rate of 63%.
The university offers a two-year MS in psychology program to help students prepare for advanced studies or work as psychology professionals.
The program exposes students to research, statistics, professional development, and advanced coursework. The first year focuses on core courses while the second year is mainly for research and electives such as Data Analysis, Research, and General and Applied Psychology. The annual tuition for state residents and non-residents is $13,176 and $28,464 respectively, with loans and financial aid available.
What Jobs Can You Pursue with a Master's Degree in Psychology?
A master's degree in psychology opens up opportunities for a wide range of lucrative and rewarding jobs. Here are some of the best-paid roles related to psychology and the median annual salary for each:
Clinical Psychologist ($82,664)
A clinical psychologist provides clinical services or counseling to assess and treat mental health conditions.
Project Manager ($75,524)
A project manager is responsible for the day-to-day management of projects, from planning to implementation. With a master's in psychology, you could manage a variety of interesting projects in a related field.
Human Resources Manager ($69,226)
Human resources managers are responsible for managing the workforce, including the recruitment and training of employees. An HR Manager in any field may benefit from psychological insight, but this is particularly true in the mental health sector.
Marriage and Family Therapist ($50,928)
Marriage and family therapists help individuals, couples, and families with their mental well-being. They study family dynamics, assess the current situation, and offer solutions.
Rehabilitation Counselor ($46,031)
Rehabilitation counselors work with patients to improve their confidence and develop their skills to find work and feel fulfilled. They help them cope with mobility issues, drug addiction, mental illness, and other ailments
There are many more specialized jobs for psychology master's graduates such as:
Master's in Psychology Admission Requirements
The admission requirements vary among different universities, but here are the typical requirements for admission to a master's in psychology:
Though not required for most psychology master's programs, you'll experience a greater depth of understanding in your master's studies if you're equipped with an undergraduate degree in psychology.
Related: 10 Best Psychology Master's Programs in California
Pros and Cons of Having a Master of Psychology Degree
Like most disciplines, psychology can be a very fulfilling and rewarding field to work in. However, it's not for everyone. It's important to be aware of the pros and cons before committing to a master's in psychology.
Advantages of a Master's in Psychology:
Good Job Prospects: Psychologists are in high demand across various fields in a range of capacities. According to US Bureau of Labor (BLS) statistics, job vacancies in the sector are estimated to grow by 8% per year, with 13,400 vacancies projected every year.
        
Options to Specialize: There is also a range of career paths in the field, with options to specialize in clinical, industrial, social, and research settings.         
        
Highly Rewarding: Psychologists typically work directly with people and help them to resolve their issues, making this a very rewarding and fulfilling career option.
Downsides of a Master's in Psychology:
Challenging Work: The flipside of this rewarding type of work is that it can entail a heavy and challenging workload, with plenty of overtime hours.
        
Advanced Degree: For some roles in the sector, you may need even further certifications or even a doctorate.
        
Lack of Financial Rewards in some cases: Although there are well-paid roles in the sector, many involve working with non-profit organizations, which cannot offer high salaries. Of course, you'll likely find the work highly rewarding in other ways.
Alternatives to Psychology Master's Degrees
A master's in psychology will make you a good candidate for any of the roles mentioned above. However, it is not your only option to start you on these career paths.
If you want to pursue a career in a related field, you could also consider a master's in one of the following specializations:
Psychology Master's Programs: FAQs
Is a Master's in Psychology Useful?
You may think that a psychology degree offers only narrow and specialized job prospects. However, this qualification is sought after in a range of settings, including clinical, industrial, and domestic ones, with many well-paid roles available.
What are Entry-level Psychology Jobs?
There is a wide range of roles a psychology graduate can pursue with little work experience, such as research assistant, occupational therapy aide, human resources assistant, marketing researcher, and assistant school counselor.
Can I Open a Practice with a Master's in Psychology Degree?
Yes, you can. However, you may need to obtain additional certification, depending on the field you want to practice in.
How Long Does a Master's in Psychology Take?
Most psychology master's programs take two years to complete if you're studying full-time. Some programs can take longer — up to three or four years — especially if you choose to study part-time.
Which Master's in Psychology Program is Right for You?
A master's in psychology, like many master's qualifications, will give you a range of job opportunities and high salaries. When comparing different universities and programs, it's also important to decide on your area of concentration.
Some master's in psychology programs are dedicated to specific specializations. Some also have options for combined doctorate and master's degrees. If you plan to eventually study a PhD in psychology, these integrated programs are great options.
Once you've picked your ideal program, prepare the best application possible with the help of our complete guide to applying to grad school!
Related Reading: Top 5 Best Psychology PhD Programs in 2022