Table of Contents
If you're wondering what the easiest doctorate degree is, this really depends on your definition of easy.
You may find a lengthy research dissertation challenging, or you may love writing and struggle with mathematical or analytical assignments. Equally, depending on your lifestyle, a flexible program that allows you to study online at your own pace could be much more manageable. Or it may be better to go all-in on an accelerated program that you can finish in a short space of time.
With all these factors and more in mind, you can learn about the easiest PhDs available today across various fields.
The Easiest PhD Majors
Everyone has their own strengths and weaknesses, and we all excel in different areas. Having said that, a significant proportion of people find math and science challenging, so many people will find the following majors the easiest PhDs to get:
Education
Religion/Theology
Humanities
Literature
Psychology
However, the easiest PhD for you could be quite different. If you have a head for numbers but don't do so well with languages, you mind find a PhD in mathematics or engineering much easier.
Your interests also come into play: it's always easier to apply yourself to a topic that you're passionate about.
The Easiest PhD Programs
We've ranked the following programs based on various criteria to find the easiest doctoral degrees across a range of disciplines while mostly staying away from courses heavy in maths and science, as areas that people typically find challenging.
We looked for programs that offer a high level of flexibility, making it easy to fit your studies around other parts of your life. We also prioritized shorter programs that allow you to earn your doctorate in record time and progress with your career and avoided those with lengthy dissertation requirements.
Walden University, The Richard W. Riley College of Education and Human Sciences
PhD in Education – Higher Education Leadership and Policy (Self-Designed)

Walden University was named first in the USA for PhD Education graduates. This is one of the easiest PhD programs to get into, as the University has an acceptance rate of 100%. It is also one of the shortest PhD programs in the field, offering a fast-track option that allows you to transfer up to 50% of your total credits and finish the program sooner.
Courses include: Leading the future of education, education law, policy & governance, and higher education in the 21st century.
Credits: 86 quarter credits
Duration: 3-8 years
Delivery: Online
Tuition: $692 per quarter hour
Financial aid: Grants, scholarships, and loans
Acceptance rate: 100%
Location: Minneapolis, Minnesota
Capella University
PhD in Psychology – General Psychology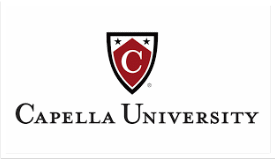 Capella University offers a wide range of online programs for students looking for ongoing education with a high degree of flexibility, including being able to study at their own pace. This PhD in Psychology is also one of the easiest online PhD programs, as it gives you the option to complete the doctorate in as little as five quarters.
Courses include: Ethics & multicultural issues in psychology, advanced inferential statistics, and quantitative research methods in psychology.
Credits: 87
Duration: 5-9 quarters
Delivery: Online
Tuition: $545
Financial aid: Scholarships, employer discounts, and military benefits
Acceptance rate: 100%
Location: Minneapolis, Minnesota
The University of Florida, Department of Classics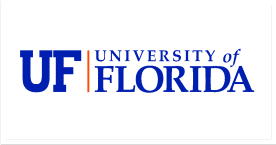 The US News & World Report named the University of Florida one of the top 5 public research universities in the USA for 2023. With a focus on the humanities, many people will find this PhD program relatively easy, focusing on subjects like languages, culture, and history.
Courses include: Greek prose composition, the roman tradition, and Latin prose composition.
Credits: 60
Duration: 3 years
Delivery: On-campus
Tuition: $12,744
Financial aid: Fellowships, scholarships, and teaching assistantships
Acceptance rate: 31%
Location: Gainesville, Florida
Faulkner University
Doctor of Philosophy in Humanities

Faulkner University was founded on Christian principles and offers many flexible programs designed to help students balance their education with their other commitments. This is one of the easiest PhD programs because you can complete it in just 48 credit hours while gaining a global intellectual and spiritual perspective through courses covering thought, ideas, and literature in the Western tradition.
Courses include: Scholarly inquiry & writing in the humanities, historical investigations, and literary analysis.
Credits: 48
Duration: 3 years+
Delivery: Online
Tuition: $650 per semester hour
Financial aid: Scholarships, grants, federal work-study, and loans
Acceptance rate: 76%
Location: Montgomery, Alabama
Regent University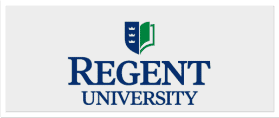 Regent University is a popular private institution that offers programs in over 150 areas of study, including some easy PhD programs that can be completed with very flexible study arrangements. This theology doctorate program aims to create future church leaders with a global outlook based on a Renewal approach to history and contemporary issues.
Courses include: Advanced hermeneutics, renewal theology, and advanced cosmogony & anthropology.
Credits: 60
Duration: 4 years+
Delivery: Online (with 2-week on-campus residency each fall)
Tuition: $670 per credit
Financial aid: Scholarships, grants, and loans
Acceptance rate: 50%
Location: Virginia Beach, Virginia
Boston University, College of Health & Rehabilitation Sciences: Sargent College
Online Post-Professional Doctor of Occupational Therapy (PP-OTD)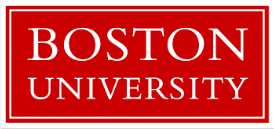 Boston University is a private institution ranked #1 in occupational therapy by the US News & World Report. This PP-OTD is one of the easiest doctorate degrees in physical therapy because you can complete it in just 18 months. It aims to equip practicing therapists for higher leadership roles capable of innovatively addressing the field's key challenges.
Courses include: Social policy & disability, health promotion & wellness, and evaluating clinical theory & research.
Credits: 33-37
Duration: 18 months
Delivery: Online
Tuition: Varies
Financial aid: Scholarships, employer reimbursement, and federal loans
Acceptance rate: 20%
Location: Boston, Massachusetts
The University of Tennessee Knoxville, College of Social Work
Doctor of Social Work (DSW) in Clinical Practice & Leadership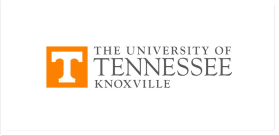 The College of Social Work is a higher education institution that strives to provide exemplary education in social work. It's also heavily involved in international projects, which allows students to develop a global perspective on the sector. You could consider this DSW to be an easy doctorate degree, as an accelerated program designed to train existing clinical social workers in advanced clinical practice and leadership.
Courses include: Neuroscience for clinical practice, psychopathology & psychopharmacology, and cognitive behavioral therapy.
Credits: 48
Duration: 3 years
Delivery: Online
Tuition: Varies
Financial aid: Scholarships, grants, federal work-study, graduate assistantships, veteran services, and loans.
Acceptance rate: 78%
Location: Knoxville, Tennessee
New York University, School of Law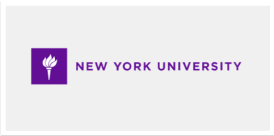 New York University is one of the largest private universities in the country, with campuses and academic centers across the globe. In this JD program, students enjoy a strong blend of theory of law and practice through the school's more than forty legal clinics.
Courses include: Constitutional law, survey of criminal procedure, and international law.
Credits: 83
Duration: 5 years
Delivery: On-campus
Tuition: $73,216
Financial aid: Scholarships, fellowships, veteran benefits, and loans.
Acceptance rate: 21%
Location: New York City, New York
North Carolina State University, College of Design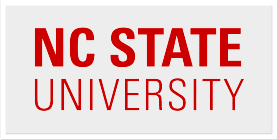 NC State University is among the top 1% of universities worldwide, according to the Center for World University Rankings. This program encourages practicing professionals to develop innovative concepts and promote them more generally in the design community and society. It is an easy doctorate degree in design in that you can complete it in three years or even less.
Courses include: Research methods in design, case study analysis in design, and design for health & wellbeing.
Credits: 57
Duration: 3 years
Delivery: Online (with one week of on-campus study every semester)
Tuition: $505.28
Financial aid: Scholarships, grants, student employment, and loans.
Acceptance rate: 46%
Location: Raleigh, North Carolina
Frontier Nursing University
Doctor of Nursing Practice (DNP)

Frontier Nursing University is a not-for-profit institution with several accolades for nursing education, ranking third for online master's family nurse practitioner programs. The program is designed for working professionals and emphasizes evidence-based practice, with a quality improvement project in collaboration with your chosen clinical site. With this easy doctorate program, you can earn the highest nursing qualification in mere 15-18 months.
Courses include: Epidemiology & biostatistics, ethics & health policy, and leadership & organizational dynamics.
Credits: 30
Duration: 15-18 months
Delivery: Online (with 3-day on-campus orientation)
Tuition: $19,380
Financial aid: Scholarships, grants, employer benefits, veteran benefits, and loans
Acceptance rate: 66%
Location: Versailles, Kentucky
What's the Difference Between a Professional Degree and a Doctorate?
A PhD program largely focuses on theoretical learning and the analytical aspects of the discipline you're studying. It typically involves extensive research presented in a lengthy thesis or dissertation, often proposing a new theory or innovative findings.
On the other hand, a professional doctorate or master's degree emphasizes gaining knowledge for practical applications and does not typically involve a dissertation. While a PhD can make you an erudite scholar well-equipped to work in research or academia, a professional degree typically leads to a career path as a professional in the industry, government, or nonprofit sector.
FAQs about the Easiest PhDs
Which PhD Is the Easiest To Get?
The PhD you'll find easiest will depend on your own strengths and weaknesses and your passions. Generally, most people will find doctorates in the arts and humanities the easiest. Flexible programs that can be completed online and accelerated ones with a shorter overall time commitment are the easiest to complete in terms of meeting other life commitments.
Which Subject Is Easy for a PhD?
Subjects like the humanities, education, theology, and psychology are generally considered the easiest, mostly because they involve less quantitative research and rely on qualitative study methods.
Final Thoughts
The easiest PhD for you will depend on your own talents, weaknesses, and which practical aspects of the program will make it easiest for you to earn your doctorate. Many people find the arts and humanities easier than science and math, though your passion for any subject can make studying it relatively easy. Having the flexibility to study online, at your own pace, or alternatively, in a shorter, more intensive period like a 1-year PhD program can also make it easier to finish your PhD.
Although easiness is one factor to consider when choosing the right PhD for you, it certainly isn't everything. Most importantly, you should opt for the program that matches your interests and is most likely to help you achieve your career and life goals.
Want to explore more options? Check out our list of the highest paying PhDs to learn about the programs that will give you the best return on your investment.