Table of Contents
Are you searching for the best 1-year PhD programs online? A growing number of students are choosing master's and doctorate degrees with flexible, online models. In a highly competitive job market, having an advanced qualification gives you better salary potential and job prospects. However, not everyone can afford the time and costs of a traditional-length PhD program and living on-campus. If you're a working professional and want to continue your studies, an online PhD is an excellent option.
Remember, don't be fooled by the online mode. While the fastest PhD programs offer immense flexibility, they're by no means easy. It can still be a major time commitment, and that's where 1-year PhD programs online come into play. Additionally, not everyone will complete 1-year PhD programs in one year; rather, the curriculum makes it possible. Other obligations might force students to take two years to complete their programs.
Ready to find the shortest doctoral program online? Let's get started!
Best 1-Year PhD Programs Online
Chatham University
Doctor of Nursing Practice (DNP)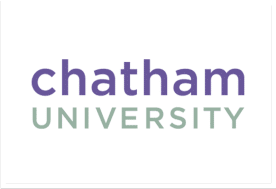 Chatham University is known for its social mobility and support for disadvantaged students. The school's Doctor of Nursing Practice takes 12 months to complete if you stay on track, and you'll need to have a master's degree in nursing to be considered. The program aims to develop future nursing leaders who will improve healthcare delivery and could very well be the fastest doctorate degree program out there!
Breyer State Theology University, Department of Ethereal Doctor of Psychology in Grief Counseling
Ethereal Accelerated Doctor of Psychology in Grief Counseling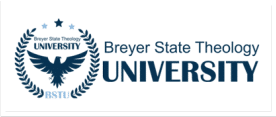 Breyer State Theology University aims to provide students with high-level knowledge to follow religious careers as ministers, theologians, and counselors. Its Ethereal Doctor of Psychology program in Grief Counseling is also one of the shortest doctoral programs available, with a 1-year duration. It is one of the only online accelerated PhD that helps counselors become specialized in grief and bereavement.
Related: Top 10 Best PhD in Theology Programs 
American International Theism University
Accelerated Ethereal Doctorate in Business Administration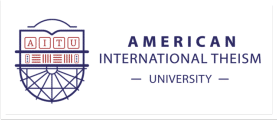 The American International Theism University provides accelerated doctoral programs in various disciplines, including theology, business, social work, music, and the arts. This specific accelerated doctoral program prepares students for roles in education, research, government departments, or private business administration. The school offers many disciplines for its online accelerated PhD programs, and you can complete them within one year.
Frontier Nursing University
Doctor of Nursing Practice (DNP)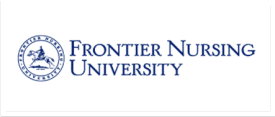 Frontier Nursing University was ranked third in the nation for the best online master's program in FNP by the US News & World Report. This program is suitable for certified nursing practitioners and midwives with an MSN in nursing. The minimum duration for completion is 15 months.
Boston University, Boston University College of Health & Rehabilitation Sciences: Sargent College
Online Post-Professional Doctor of Occupational Therapy (PP-OTD)

Boston University is the largest non-profit university in the US, offering a range of programs across various levels and disciplines. Its PP-OTD program is open to graduates in occupational therapy and has three intakes per year (May, September, and January). As part of this online accelerated PhD program, each semester requires you to work on your doctoral project parallel to other coursework.
Maryville University
Online Doctor of Nursing Practice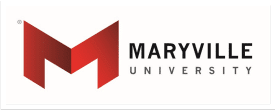 Maryville University is a private university that has offered post-secondary education since 1872. Its DNP enables practitioner nurses to pursue roles at the highest level of the nursing sector. The program is fully online, with no campus attendance required.
The University of North Carolina, School of Medicine
Transitional Doctor of Physical Therapy (tDPT)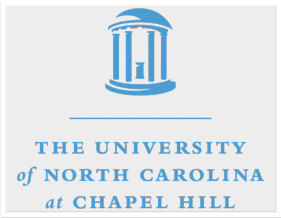 The University of North Carolina is a public research university, the flagship university of the North Carolina system. A public Ivy university, its transitional DPT program equips working professionals with specialized knowledge in three key areas: clinical foundation, clinical practice, and specialty practice.
Grand Canyon University, College of Nursing and Healthcare Professions
Doctor of Nursing Practice (DNP)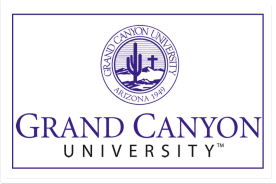 Grand Canyon University is a private Christian university. Its DNP program is well-suited to professional working nurses and offers advanced education in nursing leadership, medical informatics, and public health. You can transfer up to three doctoral credits from previous studies.
Liberty University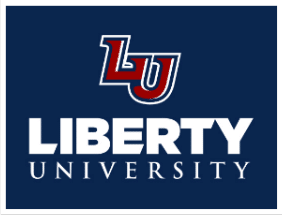 Liberty University is a Christian university that offers various online programs at undergraduate, graduate, and doctoral levels in various disciplines. Its DMin program has a practical focus, equipping students to handle ministry-setting challenges. The program is made up of 8-week courses, and you can transfer up to 50% of degree credits.
University of West Georgia
Doctor of Education in Professional Counseling and Supervision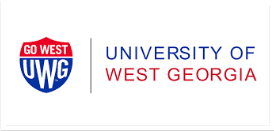 The University of West Georgia is a public university with 12,700 students with a student-faculty ratio of 19:1. This doctoral program in counseling covers counseling methods through clinical and administrative supervision, advocacy and leadership, and program evaluation.
What Are 1-Year PhD Programs Online?
A one-year PhD program is a doctorate you can complete in a very short time and generally requires 30 credits. Though short online PhD programs are called "1-year online doctoral programs", very few universities offer PhD programs that can be completed in a year.
Most programs take around 15 months or so to complete, though some can last up to two years. Generally, any PhD you can complete in two years or less is considered in this category.
Related Reading: Top 15 Cheapest Online PhD Programs
Do All The Shortest PhD Programs Require a Dissertation?
No. Many short Ph.D. programs don't require a dissertation. However, some of these programs involve a research project parallel to other coursework. This means the project must be completed within the program duration, unlike longer doctorates, where the research component is dedicated years after your coursework.
Why Choose a One-year PhD Program Online?
Many opt to study 1-year PhD programs online because they want to earn their doctorate in a short period and enter the competitive job market earlier. This can save you years, not to mention a significant amount of money. After all, many of us cannot afford to spend 5-7 years getting a PhD while balancing work and personal commitments.
Benefits and Challenges of Short Online Doctoral Programs
The key benefit of short doctoral programs is earning a PhD while saving a considerable amount of time and money. You'll also be able to enter the job market with your doctoral qualification much earlier.
On the other hand, it can be challenging to complete a doctorate in such a short period, often making your studies rather intense. However, if you're willing to work hard for these short years, you will be able to enjoy the many benefits of having the letter "PhD" after your name.
Frequently Asked Questions
What Is the Shortest Doctoral Program Online?
You won't find a doctoral program that can be completed in less than a year. Chatham University's DNP (Doctor of Nursing Practice) and Breyer State Theology University's Ethereal Accelerated Doctor of Psychology in Grief Counseling are two of the few, if not only, programs currently available that you can complete within a year. However, you can complete some in a little over a year or two years.
Can you Get a PhD in 1 Year?
Very few universities provide PhD programs that can be completed in exactly one year. Even many programs referred to as "1-year PhDs" actually take a little more to complete and up to two years. However, several doctorates can be completed within a year or two, though not across all disciplines.
What is the Quickest Doctorate Degree to Get?
Chatham University's DNP (Doctor of Nursing Practice) is probably the quickest PhD you can get today, as you can finish it in 12 months. Breyer State Theology University's Ethereal Accelerated Doctor of Psychology in Grief Counseling also takes only one year.
How Can an Online Program Help Accelerate the Doctorate-Earning Process?
On-campus programs typically have a rigid structure and fixed program duration, usually meaning you have to complete them within around three and seven years. On the other hand, many online programs give you the flexibility to go at your own pace. This often means that you can choose to accelerate through the courses fast and complete the program in a shorter period of time.
Are Fast Doctorate Programs as Good as Regular Programs?
You can't make a direct comparison between fast doctoral programs and regular programs. Regular programs go at a slower pace, so you get plenty of time to study, observe, reflect, and experiment with what you're learning.
On the other hand, fast doctoral programs involve a more intense type of study and, arguably, you need to put in more effort. However, these short programs also allow you to gain a valuable doctorate qualification and take your career to the next level in a comparatively short period of time.
Final Thoughts
Though rapid PhD programs are broadly called one-year programs, not all can be completed within one year. Many universities provide PhD programs that you can complete within two years. The best 1-year PhD programs online are an excellent way to earn a doctoral degree with minimal disruption to your work and personal life.
If you're interested in exploring other PhD programs, take a look at our guides on the best PhD programs in marketing, psychology, and history.