Table of Contents
Astrophysics is the study of the universe's origin, evolution, solar systems, and celestial objects. This is a highly-specialized field, and a master's in astrophysics is the minimum qualification for many roles in the sector. Some employers even demand a PhD.
In fact, many of the best astrophysics graduate programs are not stand-alone; rather, they're integrated with PhD programs. Many programs make it mandatory to pursue a PhD once you have your master's, while some allow you to complete your studies with just a master's degree. We've included both types of astrophysics/astronomy master's programs below.
The Best Master's in Astrophysics Programs
The University of Wisconsin-Madison

The University of Wisconsin Madison is a pioneer in astronomical observation, partnering in important projects such as the WIYN telescope, SALT, Sloan Digital Sky Survey IV, ASKAP, and MEERKAT. Rather than a stand-alone master's, this program is designed as a precursor to a PhD in astrophysics. However, students can receive a terminal master's degree if they complete a master's thesis and have it approved by the faculty advisor.
You might be able to study some of this school's astronomy master's online!
The University of Arizona, College of Science
MS in Astronomy and Astrophysics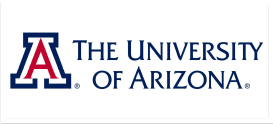 The University of Arizona is a famous name in the Astronomy field, home to the famous Steward Observatory and a renowned Department of Astronomy. You can only obtain this master's degree as part of a PhD program. The program emphasizes active research and you can meet with a range of research groups before deciding which one to join.
Lehigh University, College of Arts and Sciences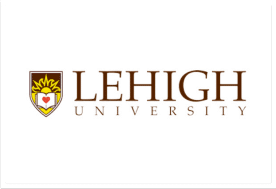 Lehigh is also a well-known name in Astrophysics research. Its researchers have taken part in a range of important projects, including the KELT Exoplanet Survey, LSST, NASA K2 & TESS missions, and WFIRST. This is another astrophysics master's program that closely integrates with a PhD. Students can either finish a terminal master's by completing a research project or thesis, or proceed to earn their PhD.
Rice University, Wiess School of Natural Sciences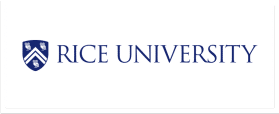 Rice University has a long-standing relationship with NASA and the national space program, including 50 years of collaboration with the Johnson Space Center. In this integrated MS and PhD program, students will receive a non-thesis-based master's certificate in astrophysics or physics, but will have to complete their PhD.
The University of Texas at Austin, College of Natural Sciences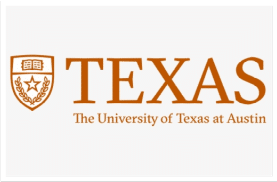 The Department of Astronomy of the University of Texas at Austin works closely with the McDonald Observatory. This is highly beneficial for students, who get to spend a quarter of their nights working with the facility's sophisticated research telescopes. The university offers an MS as part of its PhD program. You can choose to complete your studies with a master's, or continue on to a PhD.
University of California Los Angeles, College of Letters and Science
Graduate Program: Astronomy and Astrophysics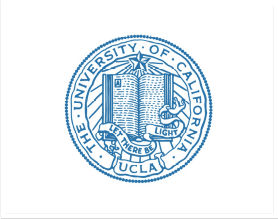 UCLA's Division of Astronomy and Astrophysics has gained international recognition for its cutting-edge research. Students pursuing this program get to work with the W.M. Keck Observatory in Hawaii, along with a range of other observational facilities. Note that this master's degree is not terminal and all students have to pursue a PhD.
The University of Illinois-Urbana Champaign, College of Liberal Arts &         Sciences
Master of Science in Astronomy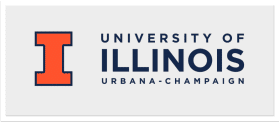 The University of Illinois is a renowned land-grant and public Ivy university. As part of this master's program, students use the university's advanced, ground-based and space-based facilities, including DES (Dark Energy Survey) and SPT (South Pole Telescope) for their research.
Rochester Institute of Technology, School of Physics and Astronomy
Master of Science in Astrophysical Sciences and Technology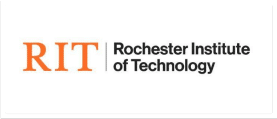 The Rochester Institute of Technology is a leader in cooperative education and internships, offering students the opportunity to get full-time paid work experience. This interdisciplinary master's program allows students to perform research in Astrophysics and related fields, working with three major research centers: The Center for Computational Relativity & Gravitation, the Laboratory for Multiwavelength Astrophysics, and the Center for Detectors.
Texas A&M University, Michelle Institute of Fundamental Physics and         Astronomy
Master of Science in Astronomy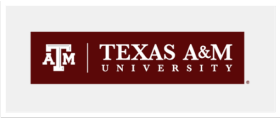 Texas A&M is a public land grant and senior military university. Its Master of Science in Astronomy program offers two tracks, Astrophysics and Astrostatistics, and you can choose between a thesis or non-thesis option.
Arizona State University, School of Earth and Space Exploration
MS in Astrophysics and Astronomy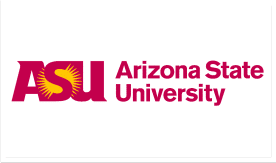 ASU has been named the most innovative university in the nation by the US & News Report for seven consecutive years. Its School of Earth and Space Exploration (SESE) seeks to break the traditional boundaries between disciplines and bring all sciences related to earth and space under one roof. In this MS program, students can work with world-renowned faculty on projects funded by NASA and NSF.
Courses: Exploring SESE research, stars and interstellar medium, and galaxies and cosmology.
Credits: 30
Tuition: $12,014 per academic year
Financial aid: Research and teaching assistantships, scholarships, fellowships, grants, and loans.
Delivery: On-campus
Acceptance rate: 88.4%
Location: Tempe, Arizona
Astrophysics Master's Degree Admission Requirements
It's important to check the exact requirements for any program you're interested in, as they vary depending on the university.
Here are some typical requirements for admission to a master's degree in astrophysics:
You may also need to submit:
How Much is the Tuition for an Astrophysics Master's Program?
The tuition for astrophysics graduate programs can vary based on various factors. However, the average tuition for public institutions is $9,815, and that for private institutions is $53,125, according to DataUSA. The tuition rates for most of the best master's in astrophysics programs listed above range between $12,000 and $35,000 per year.
Different Kinds of Master's in Astrophysics Programs
Astrophysics-related master's programs are usually available as a master's in astrophysics or a master's in astronomy. However, programs may offer different tracks or concentrations, such as theoretical astrophysics, observational astrophysics, cosmology, extragalactic astronomy, nebular astrophysics, and high-energy astrophysics.
How Important is Accreditation When It Comes to Astrophysics Master's Degrees?
When choosing a master's in astrophysics program, make sure it is fully accredited. Employers look for accredited qualifications and your eligibility for federal financial support may also be affected if you choose an unaccredited program. Improper accreditation can also impact future study opportunities, such as a PhD in astrophysics.
Why Get an Astrophysics Master's Degree?
An astrophysics master's degree will allow you to develop in-depth knowledge in subjects like physics and mathematics. These programs will also equip you with high-level critical thinking and problem-solving skills. This will allow you to build a successful career not only in the field of astrophysics, but also in a range of other sectors.
Jobs and Salaries for Master's in Astrophysics Degree Holders
With a master's in astrophysics, you'll be eligible for a range of practical and research-based roles not only in the field of astrophysics and astronomy, but also in related sectors.
Here are some of the common roles and average salaries for Astrophysicists:
Key Takeaways
A master's in astrophysics degree will help you develop the skills, knowledge, and capabilities necessary to conduct sophisticated research in this specialized field. With such a valuable range of skills, you'll not only be eligible to work as an Astrophysicist or Astronomer researching the celestial world, but you could also work in a range of roles, including as an Aerospace Systems Engineer, Data Scientist, or Software Systems Manager.
Whichever path you choose, a qualification in Astrophysics will help you secure a top-paying role in today's competitive job market.
Want to discover more of the best master's programs? Check out our guides to the best online master's degrees, the cheapest online master's, and the best free online master's degrees.
Master's in Astrophysics FAQs
Is there a Master's in Astrophysics?
Yes. Many universities offer astrophysics master's programs. However, many of the best schools do not offer terminal degrees in this field. Instead, you'll need to study your master's as part of a PhD program.
How Many Years Does it Take to Get a Master's Degree in Astrophysics?
A master's degree in astrophysics typically takes around two years to complete. However, this can vary depending on the program and other factors. For example, if you choose to study part-time, you may take three to five years to earn your master's.
Also, keep in mind that many master's in astrophysics programs are integrated with a PhD. And, the total time to complete both a master's and PhD is 5-8 years.
Is Astrophysicist a Good Career?
The unemployment rate among professionals with an astrophysics qualification is the lowest in the nation. Additionally, the average salary for astrophysicists is $95,169, making this one of the highest-paying master's degrees.
Moreover, since astrophysicists have a strong base in physics, data, and mathematics, they also have the option to work in many other well-paid roles in related fields. Some lucrative career options include data scientist or systems engineer.