A PhD in mathematics is an invaluable qualification in many sectors, but particularly academia. According to the Bureau of Labor Statistics, mathematicians and statisticians will see a 33% growth in jobs from 2020 to 2030, especially with the growing need for data and cybersecurity professionals.
Mathematics PhD programs equip you with the advanced skills and knowledge you need to progress to the highest levels of the field.
Best PhD in Mathematics Programs
Stanford University, School of Humanities & Sciences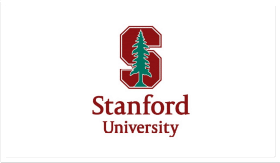 Stanford is a renowned Ivy League university known for its high-quality programs in several areas, including mathematics. Its faculty includes eminent figures in the field, and the school features a dedicated mathematics research center on campus. Students must pass two exams, one in algebra and the other in real analysis, by the second year to remain in the program. Progressing students are fully funded for five years.
Courses: Multivariable calculus, linear algebra, and applied matrix theory.
Duration: 5 years
Delivery: On-campus
Tuition: Refer tuition page
Financial aid: Teaching/research assistantships and fellowships
Acceptance rate: 5.2%
Location: Stanford, California
Harvard University, Graduate School of Arts and Sciences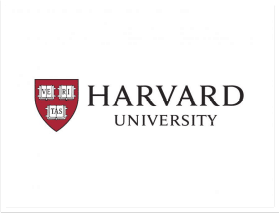 Harvard's Department of Mathematics is one of the world's most acclaimed centers for research and education in pure mathematics. You'll need to complete four courses for each term of your PhD, though there are no compulsory courses. As one of the most impressive mathematics doctoral programs, this PhD emphasizes the love of the subject for its own sake, curiosity, creative ability, and the research process.
Courses: Advanced real analysis, commutative algebra, and geometry & complexity theory.
Credits: 16 half-courses
Duration: 2-5 years
Delivery: On-campus
Tuition: Refer tuition page
Financial aid: Grants and fellowships
Acceptance rate: 5%
Location: Cambridge, Massachusetts
Brown University, Graduate School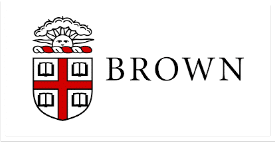 Brown University is known for its flexible yet rigorous approach to education that gives students the intellectual freedom to apply creative thinking to their work. Its PhD in Math program encourages close student-faculty relationships and collaboration. This program doesn't ask for GRE scores or foreign language courses for international students.
Courses: Complex functions, topology, and algebraic geometry.
Duration: 2-5 years
Delivery: On-campus
Tuition: $7,835 per course
Financial aid: Fellowships and teaching assistantships
Acceptance rate: 7.7%
Location: Providence, Rhode Island
The University of Pennsylvania, School of Arts & Sciences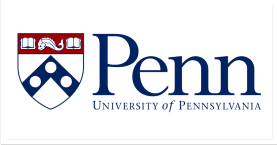 UPenn is a world-renowned university that boasts the first medical school in the country. It has a very active mathematics department committed to serious research, and its faculty includes recognized figures from the mathematics community. In its doctorate in mathematics program, students can take courses from other departments in the university. Full-tuition scholarships for all five years of the program are available.
Courses: Geometry-topology, mathematical physics, and combinatorics.
Duration: 5 years
Delivery: On-campus
Tuition: Full funding
Financial aid: Fellowships, teaching assistantships, and scholarships.
Acceptance rate: 9%
Location: Philadelphia, Pennsylvania
Rochester Institute of Technology, School of Mathematical Sciences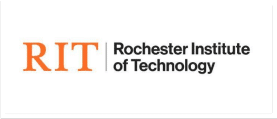 The School of Mathematical Sciences at RIT is world-renowned for mathematical and statistical research. It focuses on creative approaches to solving real-world problems using mathematical and statistical knowledge. Its doctorate degree in mathematics is the country's first mathematical modeling PhD and offers five concentrations, including Biomedical mathematics, applied inverse problems, and dynamical systems & fluid dynamics.
Courses: Numerical analysis, mathematical modeling, and high-performance computing for mathematical modeling.
Credits: 60 minimum
Duration: 7 years maximum
Delivery: On-campus
Tuition: Refer tuition page
Financial aid: Scholarships and graduate assistantships
Acceptance rate: 73.9%
Location: Rochester, New York
Princeton University, The Graduate School
Ph.D. Applied and Computational Math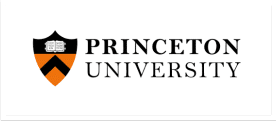 Princeton University is one of the world's most famous universities, scoring the top ranking in the US News & World Report's Best Universities list for 2022. Its PhD program in Applied and Computational Math is flexible with few central requirements: students can work with their advisers to build their own program.
Courses: Differential equations, numerical algorithms, and applied dynamical systems.
Credits: 12 hours/semester
Duration: 4 years
Delivery: On-campus
Tuition: $56,010 per year
Financial aid: Fellowships, research/teaching assistantships, loans, grants, and federal work-study.
Acceptance rate: 5.6%
Location: Princeton, New Jersey
The University of Arizona, Department of Mathematics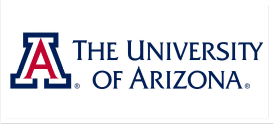 The University of Arizona is well-known for its contributions to scientific research. Its PhD in Applied Mathematics is an interdisciplinary program that emphasizes mathematical modeling and computer simulation. The teaching staff is drawn from various disciplines, including engineering, computing, social, and biological sciences.
Courses: Real analysis, algebra, and topology-geometry.
Units: 47
Duration: 5 years
Delivery: On-campus
Tuition: $13,400 per year
Financial aid: Teaching assistantships, research assistantships, fellowships, and grants.
Acceptance rate: 85%
Location: Tucson, Arizona
Portland State University, Fariborz Maseeh Department of Mathematics &         Statistics

PSU's innovative Mathematics Department has a joint research project with Ohio University to make the theoretical science of math more relevant and practical. Its PhD program focuses on mathematics and statistics, with separate primary and secondary-level courses in both subjects.
Courses: Mathematics, statistics, and mathematical/statistical literature problems.
Credits: 81 minimum
Delivery: On-campus
Tuition: $509 per credit
Financial aid: Scholarships, fellowships, research assistantships, teaching assistantships, and veteran benefits.
Acceptance rate: 95.2%
Location: Portland, Oregon
Rice University, Wiess School of Natural Sciences
Ph.D. in Computational and Applied Mathematics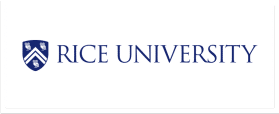 Rice University works closely with many prominent research, education, and science institutions in Houston, translating into exciting student opportunities. Its Computational and Applied Mathematics department only accepts 5-9 students into its PhD program, assuring a low student-faculty ratio. The program allows students to conduct high-impact research with the help of professors from diverse fields such as energy, mathematical biology, healthcare delivery, and sustainability.
Courses: Advanced numerical analysis, computational science, and modeling mathematical physics.
Duration: 4-6 years
Delivery: On-campus
Tuition: $2,893 per credit
Financial aid: Scholarships, fellowships, teaching assistantships, and loans.
Acceptance rate: 10.9%
Location: Houston, Texas
Florida Institute of Technology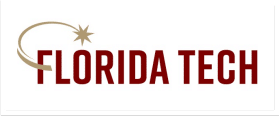 Florida Institute of Technology is the only independent technological university in the Southeast. It is a private institution encouraging a hands-on approach to students' learning. This PhD is one of the only 30 Applied Mathematics programs in the country and accommodates a wide range of specializations, including non-linear analysis, scientific computing, and optimization. The highly flexible program also allows students to choose their research areas.
Courses: Partial differential equations, real analysis, and numerical methods for partial differential equations.
Credits: 72 post-bachelor's or 42 post-master's
Delivery: On-campus
Tuition: $1,241 per credit
Financial aid: Scholarships, grants, awards, loans, graduate assistantships, and veteran benefits.
Acceptance rate: 70.4%
Location: Melbourne, Florida
What Do You Need to Get a PhD in Mathematics?
Exact entry requirements vary from program to program, but often you'll need a master's in a related field as a basic prerequisite. Some programs will accept graduates with a bachelor's degree in mathematics or a related subject, though you'll probably need to complete extra credit hours compared to students with a master's.
You'll need to submit an application, typically involving a research proposal and/or personal statement, academic resume, and letters of recommendation. You may need to present GRE scores, but these aren't required for every program.
Equally, the requirements to earn your doctorate will depend on the specific program, though there are several commonalities. Most PhD in mathematics programs include:
Coursework
Seminars
Qualifying examinations and a final exam
Teaching hours
A research dissertation
If you want to prepare thoroughly for a math PhD program, it can be helpful to:
Study qualifying exam subjects such as real analysis and algebra
Working with proof of math problems
Participate in undergraduate research experience programs
Build your network and identify mentors
What to Consider When Choosing a Mathematics PhD Program
With so many strong math PhD programs on offer, it can be hard to know which is the right program for you.
While this is a very individual decision, here are some key factors to consider:
Courses, specializations, and concentrations
Funding options
School and faculty reputation
Location
Mode of delivery: online, on-campus, or hybrid
Why Get a Doctorate in Mathematics?
Today's world desperately needs data in every field to improve and grow. So, mathematics is now highly relevant across many fields. The Bureau of Labor Statistics estimates impressive job growth of 33% for mathematicians and statisticians from 2020 to 2030.
A PhD in mathematics equips you with a range of skills, including critical and analytical evaluation, logical reasoning, mathematical solutions for real-life issues, verbal and written communication skills, and dedication.
According to the American Mathematical Society, the number of math PhD graduates has been increasing steadily over the last two decades, and is currently around 2,000 a year. In total, there have been more than 30,000 PhD graduates in mathematics over the last two decades.
Common Jobs for Doctor of Mathematics Grads
With a doctorate in mathematics, you may work in various roles, including:
Key Takeaways
The best PhD mathematics programs are offered by renowned universities across the country, including the most prestigious schools. While some are expensive, various funding options and even fully-funded Mathematics doctorate programs offer some relief.
If you have a real taste for the subject, a PhD in mathematics can take your career to unimaginable heights. It will also let you build high-level skills and in-depth knowledge that could make you a leader in your field.
If you've found this guide useful, take a look at our posts on the best online Master's in Mathematics programs, the top online PhD programs, and the highest-paying PhDs.
PhD in Mathematics FAQs
How Long is a PhD in Mathematics?
A PhD in Mathematics may take 3-7 years to complete, depending on program requirements. If you have a master's degree, the program will likely be shorter in duration.
How Much Does a Math PhD Cost?
A math PhD costs anywhere from $13,000 to $45,000 per year, including tuition and other fees, based on various factors. You can also find fully funded PhD programs in Math, including from some of the most prestigious schools in the country.
Are Math PhDs in Demand?
A PhD in math is a qualification that has always had a demand in the academic world. With the increasing importance of mathematical principles and concepts in emerging technologies and disciplines, we're also seeing a range of opportunities for mathematicians in other fields.
Is a PhD in Mathematics Difficult?
Mathematics is an abstract and mostly theoretical subject. Therefore, it's best to have a certain degree of flair, or at least interest in the subject, otherwise, you may struggle. However, anyone can excel in a math PhD program with a little dedication and hard work.
What Do I Need to be Eligible for a PhD in Mathematics?
At a minimum, you'll need a bachelor's in math or another STEM field. However, some programs require a master's or at least an honors undergraduate qualification.