A master's degree is a valuable qualification that will undoubtedly increase your chances of landing a better job with a higher salary. With more and more people getting a master's these days, many lucrative roles now demand a graduate degree as a prerequisite. While a bachelor's degree can make you a professional, a master's will give you specialized skills and turn you into an expert in your field. In other words, most master's degrees are master's degrees that pay well.
Here are some of the highest-paying master's degrees around, the best jobs you can secure after graduating, and the median salary for each.
Highest-Paying Master's Degrees 
1. Master of Engineering
If you're after one of the highest paying jobs with a master's degree — your first stop is engineering. A master of engineering degree is a specialized, professional qualification that prepares students to use their technological and engineering skills to address real-world issues and find solutions. You can have varied specializations with a master's in engineering, each leading to lucrative jobs. An engineering master's degree is one of the best master's programs you can get if you want to make money in your career.
Senior Director of Engineering ($187,774)
A senior director of engineering is responsible for overseeing engineering projects and associated activities, usually within a large organization.
Director of Engineering ($146,291)
A director of engineering oversees engineering projects, hires engineering staff, and prepares engineering budgets for an organization.
Senior Systems Engineer ($108,694)
A senior systems engineer is responsible for all the information systems, hardware, and software of an organization.
Senior Electrical Engineer ($106,181)
A senior electrical engineer's role involves the design and development of electrical equipment and systems, as well as overseeing other electrical engineers.
Senior Mechanical Engineer ($100,386)
Senior mechanical engineers research, design, and build mechanical and electro-mechanical systems and equipment.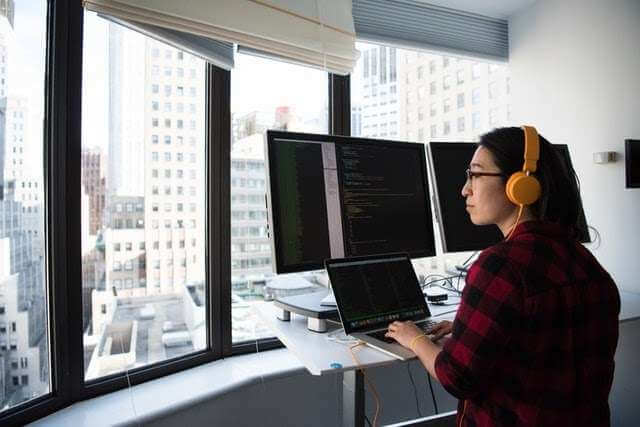 2. M.Sc. Nursing
A master's program in nursing is another master's degree that pays well. It helps registered nurses build leadership capacity and develop high-level knowledge and skills in the field of nursing. This qualification opens up a range of career options.
Nurse Anesthetist ($155,508)
A nurse anesthetist takes care of patients' anesthesia medication as well as managing pre- and post-anesthesia procedures.
Nurse Practitioner ($99,306)
A nurse practitioner takes care of the assessment and treatment of patients across diverse populations.
Nurse Midwife ($98,864)
A nurse midwife's primary responsibility is to take care of labor and delivery procedures and administer pre- and post-natal care.
Nurse Administrator ($89,099)        
A nurse administrator leads a team of nurses and can act as the unit manager of a nursing department.
Clinical Nurse Leader ($83,748)
Clinical nurse leaders supervise other nurses and take part in delivering patient care.
3. Master of Business Administration (MBA)
An MBA program helps students to become quality professionals by developing and enhancing their management, leadership, and organizational skills. Their critical thinking and analytical ability help them pursue some of the highest-paying jobs in the market.
Chief Executive Officer (CEO) ($156,170)
A chief executive officer is the head of an organization, in charge of its organizational structure, workforce, strategies, and communication with the board of directors. This is one of the highest-paying jobs with a master's degree.
Information Technology (IT) Manager ($88,948)
An information technology manager is responsible for planning and managing all activities in an organization related to computer and information systems.
Regional Sales Manager ($83,286)
A regional sales manager takes care of all sales and distribution of products or services within a specific region.
Training and Development Manager ($78,717)
Training and development managers develop or oversee training resources and strategies, and conduct training to an organization's staff.
Business Operations Manager ($77,887)
Business operations managers coordinate activities of different departments within an organization to align the company's strategies with its customers' interests.
4. M.Sc. Cyber Security
A master's in cyber security is another of the most profitable master's degrees. It equips students with knowledge of risk management, ethical hacking, cryptography, digital forensics, and a range of other topics. If you like computers and want to make a difference, this is the best master's degree for you! Graduates are highly skilled in cyber security and know how to protect IT systems from malicious actors and other critical risks.
Information Security Manager ($118,536)
An information security manager develops and implements cybersecurity strategies, including data protection and recovery practices.
Cyber Security Engineer ($97,607)
Cyber security engineers detect and identify vulnerabilities in information systems and apply their skills to mitigate these risks.
Network Security Engineer ($90,110)
Network security engineers identify bugs and threats associated with an IT network of an organization through testing and monitoring. They prevent future risks by deploying solutions.
Cyber Security Analyst ($76,955)
A cyber security analyst studies the IT infrastructure of an organization in-depth, including hardware, software, and networks, and monitors and evaluates threats.
Information Security Analyst ($73,208)
Information security analysts protect an organization's information systems, especially critical information and data, by installing preventive solutions like firewalls and anti-phishing software.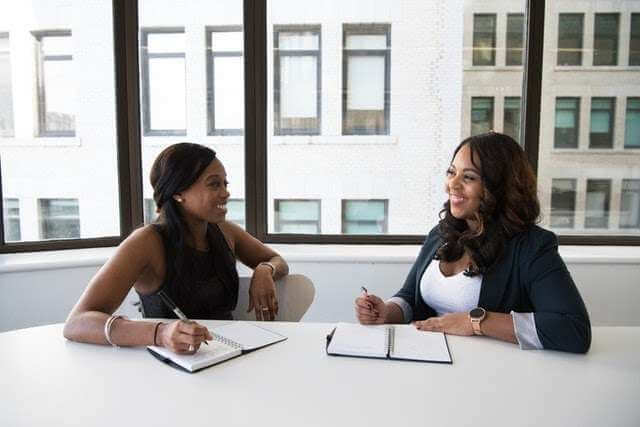 A master of finance program helps students develop and sharpen their financial management skills. With accounting, research, and communication skills, they are eligible for a range of well-paid roles. An MF is one of the best master's degrees to get if you're interested in financial topics and math.
Chief Financial Officer (CFO) ($138,304)
An organization's CFO is the organization's financial head and is responsible for its overall financial well-being.
Finance Director ($114,297)
A finance director is responsible for all financial activities within an organization including training accounting personnel and reporting revenue.
Financial Manager ($74,572)
Financial managers are responsible for managing financial reports and coming up with effective strategies to meet an organization's objectives.
Financial Analyst ($62,419)
Financial analysts study the market and recommend strategies to promote organizational success.
Financial Advisor ($60,742)
Financial advisors offer advice to individuals about how to manage their finances for a better financial future.
6. M.Sc. Computer Science
A master's in computer science helps students acquire in-depth knowledge of computing systems and architecture, as well as other topics such as statistics and mathematics. They can then apply this knowledge and skills to solve problems using technology and obtain a number of well-paid roles.
Computer Network Architect ($121,166)
Computer network architects design and develop digital communication network systems, such as WAN (Wide Area Network) and LAN (Local Area Network).
Computer Hardware Engineer ($85,393)
Computer hardware engineers are involved in designing, developing, testing, and implementing hardware components, such as hard disks, circuit boards, and servers.
Computer Scientist ($81,977)
Computer scientists apply their computing knowledge to solve issues and help society work towards a better future by developing useful software applications.
Software Developer ($73,031)
Software developers are involved in designing, developing, testing, and implementing software for various applications. They also look for vulnerabilities in developed software and come up with solutions.
Computer Programmer ($65,130)
Computer programmers use their coding knowledge to help software applications work efficiently, and to improve programs and operating systems.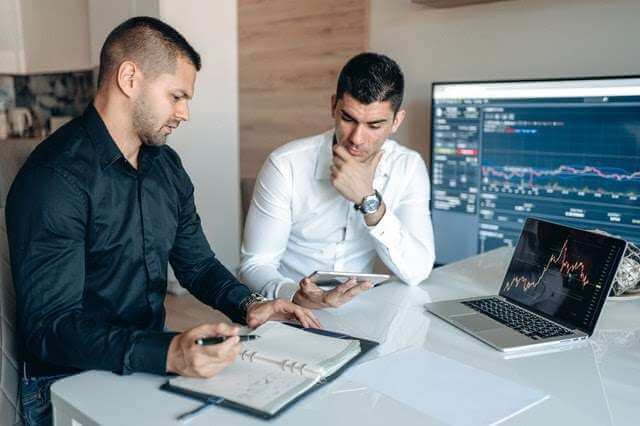 7. M.Sc. Data Analytics
A master's in data analytics integrates advanced statistics, analytical skills, management, and computing knowledge to prepare students to handle and analyze large quantities of critical data for better decision-making.
Analytics Manager ($98,881)
An analytics manager works with marketing and product development professionals within an organization to recommend the best strategies based on high-quality data.
Data Scientist ($96,976)
Data scientists collect and analyze large quantities of data and use their statistical and computing skills to recommend the best solutions for business and developmental challenges.
Data Engineer ($92,952)
Data engineers use sophisticated infrastructure to process large quantities of data and convert them into a form that can be easily analyzed by data scientists.
Business Intelligence Analyst ($70,254)
Business intelligence analysts help organizations with data retrieval and analysis. They work with management and IT departments to facilitate data analysis.
Data Analyst ($62,365)
Data analysts handle large quantities of data related to marketing, logistics, demographics, and other business aspects. They make data digestible to help organizations and businesses make better decisions for the future.
8. Master of Economics
With a master's in economics, students gain knowledge of quantitative and qualitative analysis of economic data to suggest solutions to problems in society, industry, and business.
An actuary uses critical thinking and analytical skills to predict risk and interpret events. Their advice helps businesses to make better decisions that can keep them healthy even during challenging times.
Market Research Manager ($80,894)
A market research manager helps organizations with their market-related research requirements. They study market conditions, customer preferences, and competitor strategies, and use this analysis to develop strategies and make recommendations.
Economists collect and analyze data around production and consumer behavior in order to help organizations make crucial economic decisions.
Senior Budget Analyst ($76,223)
Senior budget analysts oversee funds, transactions, and investments and give financial advice to help organizations optimize their financial resources.
Statistician ($76,882)
Statisticians use statistical models, theories, and methods to solve real-world issues. They collect and interpret data to help business decisions.
9. MA Political Science
A master's in political science gives students deep insight into the political, social, and economic landscape of country and city governments. It prepares them to handle issues affecting society, develop public policy, and participate in decision-making at the highest levels.
Economists research a range of economic and social issues at the regional, national, and international levels and suggest solutions to current challenges.
A lobbyist's job is primarily to interact with politicians and suggest strategies for organizations around legislation and policy.
Political Campaign Manager ($61,694)
A political campaign manager designs strategies for political campaigns and manages messaging, communications, and budgets.
Policy Analyst ($60,483)
A policy analyst evaluates public policies with emphasis on their efficacy and recommends improvements.
Urban and Regional Planner ($57,384)
An urban and regional planner communicates with government officials, discusses strategies, and coordinates with contractors.
Highest-Paying Master's Degrees: FAQs
Will I Earn More Money if I Get a Master's Degree?
Of course, nothing is guaranteed. If you want to get a better paid job or are looking for a pay increase in your current role, you'll still need to demonstrate the right skills, experience, and attitude. However, a master's degree will be a strong asset in landing a higher salary.
Is There an Alternative to a Master's to Make More Money?
Your first goal in getting a lucrative job is to obtain one of the many high-paying master's degrees. But, that's not always possible. In some cases, a bachelor's degree along with professional experience will be sufficient to land a well-paid job. If you're looking for a pay rise in your current role, there are other ways to build your skills and experience, such as taking on extra responsibilities in your current role. However, in most cases, having a master's is the most convincing argument for your current employer to give you a pay rise, or for a new employer to hire you.
If you're interested in research, you could also consider a PhD or a professional doctorate such as an EdD.
Key Takeaways
In today's competitive job market, having a master's degree is almost critical, especially if you want to secure a high-level role with a good salary. Having a master's degree makes you eligible for well-paid positions, which ask for a graduate degree as a minimum qualification. In other cases, a master's may not be required, but it will set you apart from other applicants, and put you at the top of the list.
It's important to consider not only the highest-paying master's degrees, but also the programs that fit with your passions and career ambitions.
To learn more about some of the programs mentioned above and to choose the right graduate degree for you, check out our complete guides to Master's in Finance, Master's in Criminal Justice, and Master's in Education.
Lisa is a full-time writer specializing in career advice, further education, and personal development. She works from all over the world, and when not writing you'll find her hiking, practicing yoga, or enjoying a glass of Malbec.