For any educator or education professional, a doctorate in education can help expand their knowledge and progress their career. An online doctorate in education online helps you play an active role in the decision-making process in your workplace without taking time away from your career.
The best online doctoral programs in education will teach you how to design educational policies and strategies at an organizational or community level. Leadership, policymaking, organizational and institutional change, curriculum organization, and technology integration are some capabilities you'll master after achieving an online PhD in education.
10 Best Online Doctoral Programs in Education

Johns Hopkins University's online Doctorate in Education prepares practitioner-scholars for transformational leadership roles, to address the challenges of modern-day learning in the public and private sectors. It is one of the best EdD programs available and focuses on urban leadership, online teaching and learning, entrepreneur-leadership, and educational technology. This program has a strong emphasis on evidence-based research.
To complete this doctorate in education, you'll need 90 credits in all — 54 EdD plus 36 MS/ MA credits. You can use up to 36 credits from your master's degree if you have a 3.0 GPA from an accredited school. You'll also be eligible with less than 36 master's credits, but you'll have to make them up before or during the program. You can complete the program in three to seven years, depending on your pace and workload.

This EdD program in Leadership and Learning in Organizations is designed for professionals with at least three years of leadership experience and aims to prepare scholars for finding solutions to organization-level challenges and encouraging systemic transformations. The program will help you improve your organizational problem-solving skills, data & analytical skills, and learning design capacity.
The program consists of 54 EdD credits plus 30 credits that are transferable from your master's program. Students must attend weekly online classes and three on-campus sessions, as well as complete a capstone project.

Baylor University's Department of Curriculum & Instruction offers this online EdD program in Learning and Organizational Change under its School of Education. The program produces leaders who can drive constructive change at both the organizational and community level. You'll be able to apply this knowledge and expertise in just about every educational environment, including higher education and K-12 schools, not-for-profit organizations, and government bodies.
In this Doctor of Education program, students pursue guided research based on weekly, online face-to-face classes and two on-campus sessions, as well as a capstone dissertation. The program can be completed in 36 months, with an option for flexible scheduling.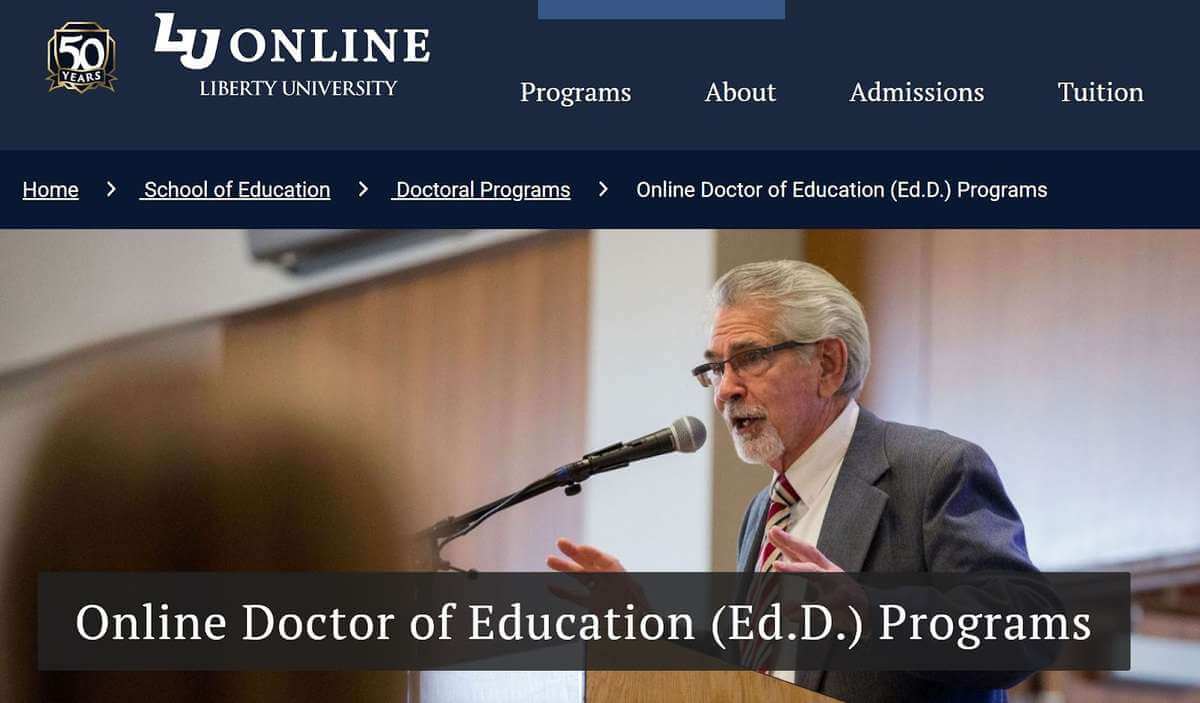 Liberty University's online EdD program is designed to create decision-making leaders and influencers across various learning environments in the education field. The program emphasizes educational administration, curriculum development, and learning theory based on the latest research.
This fully online program consists of flexible courses, each with an 8-week duration. The program comprises 54 doctoral credit hours and can be completed in a minimum of three years, allowing you to transfer up to 50% of your master's degree credits.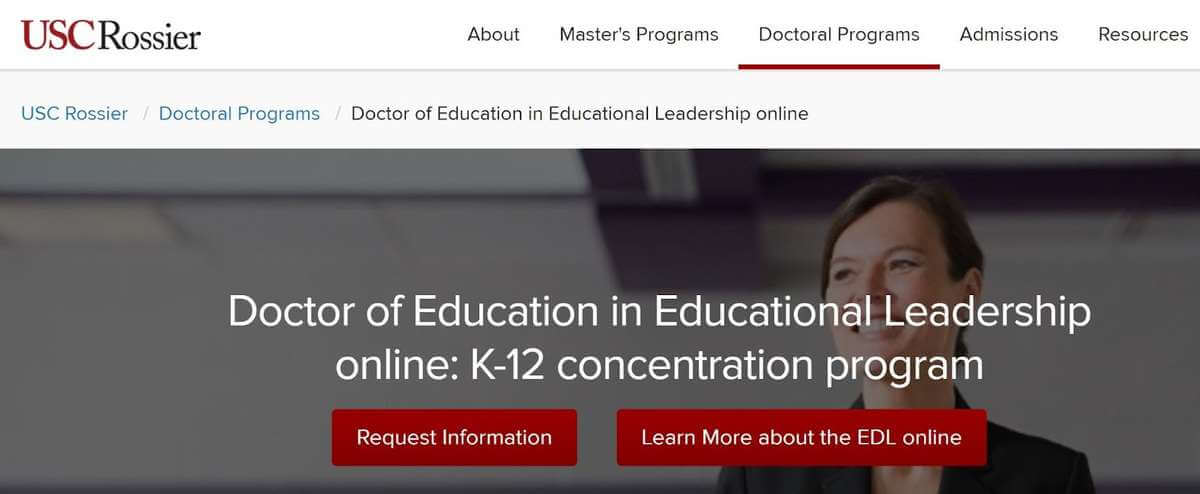 This EdD program in Educational Leadership focuses on the K-12 educational system, preparing leaders and thinkers to find solutions to the biggest problems in the field today. In particular, this program specializes in urban school settings.
Working professionals with a master's qualification are eligible for this program, which is flexible enough that working professionals can simultaneously work and study. It requires students to complete a minimum of 43 units, and online classes take place on real-time virtual platforms.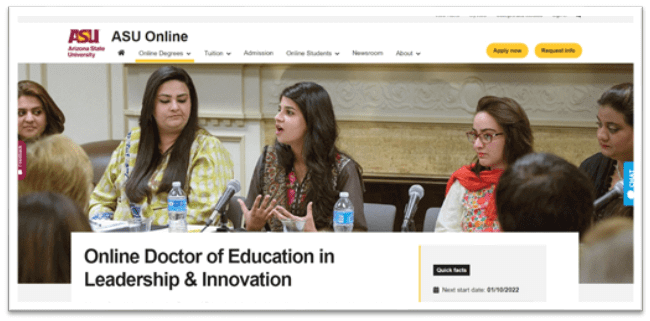 Arizona State University's online Doctor of Education in Leadership and Innovation program helps professionals evaluate the quality of their work and build strategies for student success. It focuses on identifying areas that need change and driving change accordingly. There are three leadership tracks to the program: pre-kindergarten to K12, higher education, and professional and reimagined systems.
This Doctor of Education degree is delivered in a cohort model with a total of 90 credit hours. Students and the faculty form groups to provide both academic and personal support. You must hold a master's degree as well as a relevant position in the sphere of education to be eligible for the program. You'll also need a minimum 3.0 cumulative GPA from your master's, as well as for the last 60 hours of your bachelor's.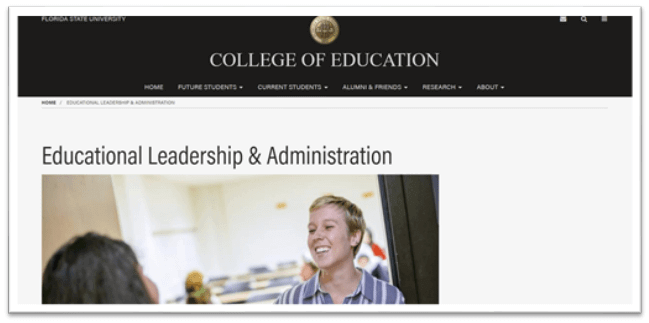 The online Education Leadership & Administration doctoral degree offered by the College of Education of Florida State University emphasizes the practical implementation of research-based knowledge. The program helps working professionals to expand their knowledge for leading change in various educational settings. It specializes in two streams: K-12 and Higher Education.
You're eligible to apply for the program if you are a working professional and have a master's qualification. However, the university has waived its GRE requirements for admission to this Doctor of Education degree program for 2022.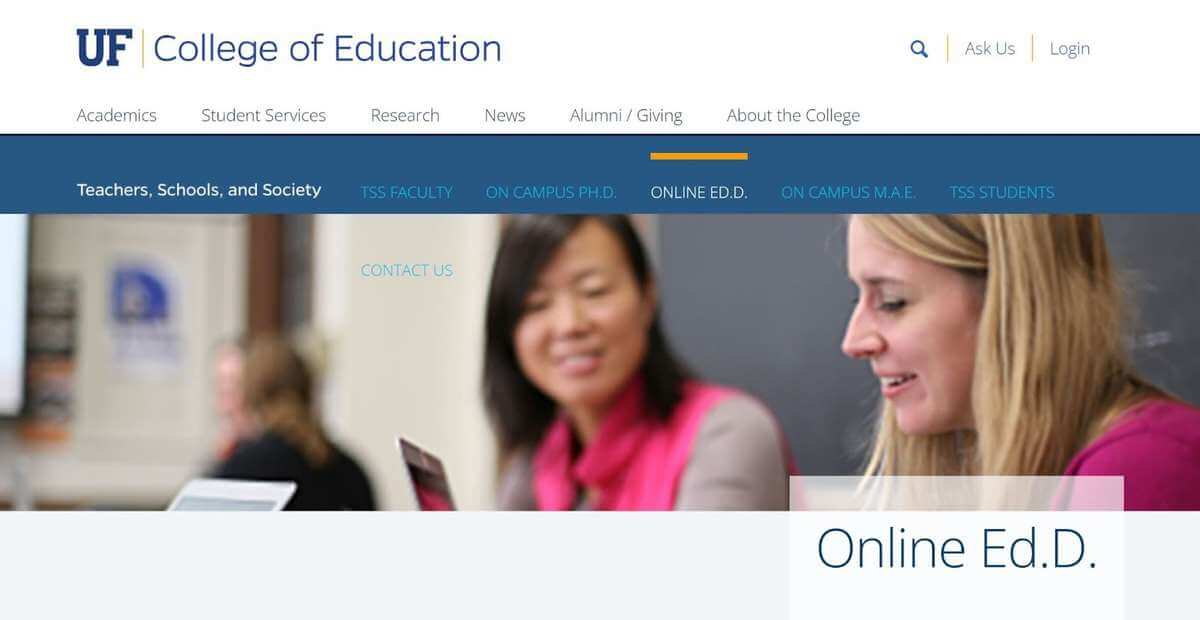 The online EdD program in Curriculum & Instruction from the University of Florida has a special focus on Teachers, Schools, and Society (TSS). It helps education professionals to apply the knowledge they gain through research to their work and for the benefit of their students. This program won the 'Program of the Year Award' (2020) from the CPED (Carnegie Project on the Education Doctorate).
This intensive cohort program consists of online courses, each 8-16 weeks in length, and a handful of on-campus sessions. The core course has a minimum of 21 credits, with an additional 12-18 credits for research courses and 18-21 credits for dissertation courses required for completion. You can transfer a maximum of 30 credits from your master's degree for elective studies.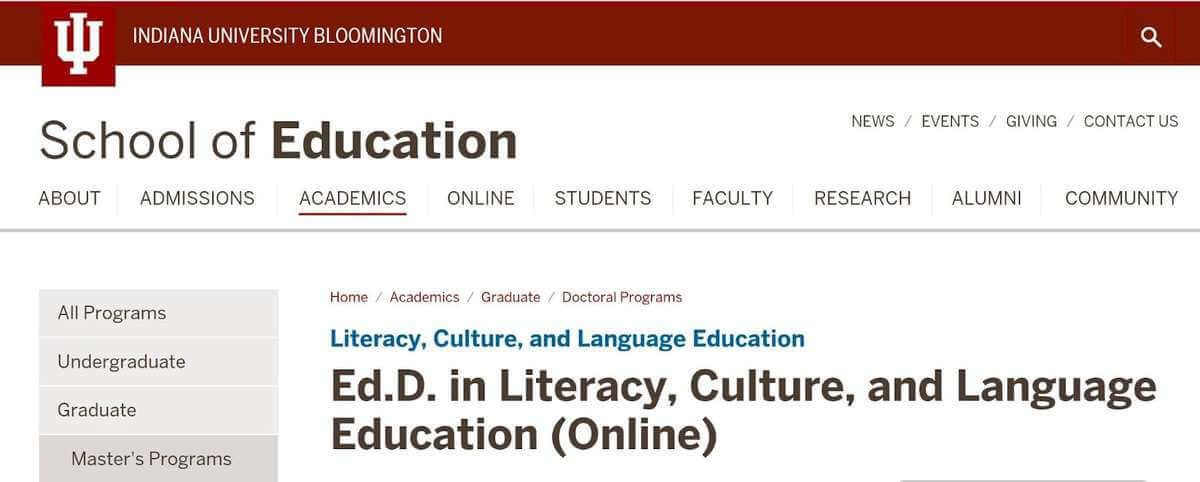 This EdD program from the School of Education of Indiana University Bloomington has been uniquely designed with a focus on literacy and language education. It is designed for working professionals with experience in the sphere of education and aims to address challenges in the realm of literacy and language education.
To be eligible for this highly collaborative, cohort-based program, you'll need a master's degree from an accredited school, along with a minimum GPA of 2.75. The program can be completed in a minimum of three years, but you can take up to seven years if you wish. This is a 60-credit hour program with a provision for 18 transferable credit hours.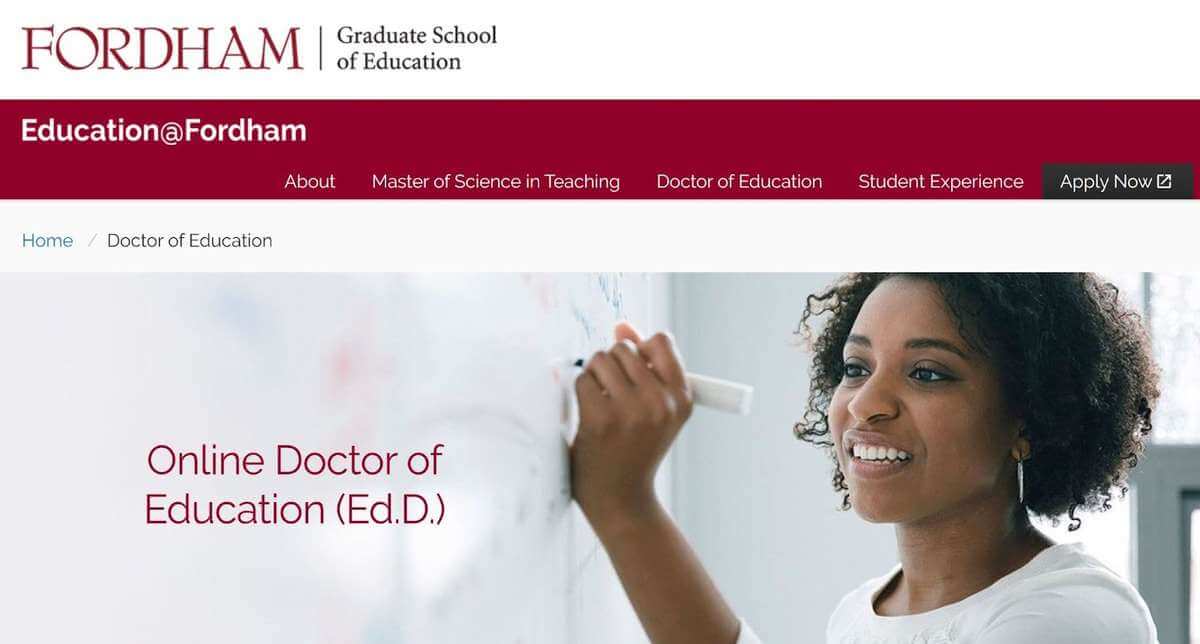 Fordham Graduate School of Education's online Doctor of Education degree program in Education Leadership, Administration and Policy helps existing leaders in education to enhance their skills for the K-12 education environment. It emphasizes finding solutions to the challenges faced by underserved communities.
The program requires 50 credit hours and can take around three years to complete. There are two on-campus immersions in the program, where students can meet and collaborate with the faculty and their fellow students.
Online PhD in Education Programs vs. Online EdD Programs
You'll receive a coveted Doctorate of Education regardless of whether you pursue an online PhD in Education or an online EdD program. The key difference between the two is that online PhD programs in education are research-oriented, while an EdD is generally more practical. When you pursue PhD education online, you perform in-depth research in your discipline, make suggestions and formulate strategies. This degree typically leads to a career in research or academia.
On the other hand, with an EdD qualification, you generally seek to implement strategies on a practical level across different education settings. For many, an EdD helps them build on the work that they do already in the sphere of education. This program will advance your career and open up positions in management and policy-making.
For more on the difference between a PhD in education and an EdD, take a look at this guide.
Final Thoughts
Luckily, it's never been easier to pursue a PhD in education online! Many well-regarded institutions offer online doctoral programs in education across a range of concentrations. Be sure to choose the specialization that will help you to progress your career, and most importantly, that you are most passionate about.
Most institutions require you to have a master's qualification, and admissions criteria can be tough. Therefore, an online PhD is a long-term goal involving plenty of time and hard work — but with significant benefits in the end!
Looking for the perfect online PhD program? Take a look at our round-ups of the cheapest online PhD programs, and the top 20 online PhD programs in 2022. Would you rather get a master's in education first? Check out our ultimate master's in education guide.