Table of Contents
Economists have excellent job prospects in today's labor market. With a doctorate in economics from a reputed university and strong academic record, you'll find many well-paid job opportunities in academia or policy. Almost every field needs economists — organizations rely on economists' statistical, analytical, and problem-solving skills to find solutions to important issues.
Most students need a master's of economics degree to move forward with the PhD. But some schools accept transferable credits from related programs, too!
However, not everyone can afford to earn a doctorate on campus. So, an online PhD economics degree is a great alternative.
Below are some of the best online economics PhD programs and helpful information on jobs, salaries, costs, preparation tips, and more.
Best Online PhD Programs in Economics
Ready to pursue your doctorate in economics online? Let's dive into our list of top PhD economics online programs.
Liberty University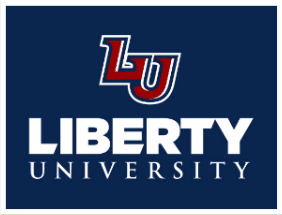 PhD in Public Policy – Economic Policy
Liberty University offers opportunities to pursue higher education across diverse disciplines with a foundation of Christian ethics. This 100% online PhD in economics program allows you to learn from established leaders in economic policy-making.
Courses: Economic policy studies, economics & public policy, policy analysis & research design
Credits: 60
Duration: 3 years
Tuition: $595 per hour
Financial assistance: Grants, scholarships, and loans.
Acceptance rate: 50.1%
Location: Lynchburg, Virginia
Atlantic International University, School of Business and Economics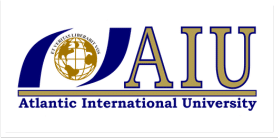 AIU is a primarily online university that emphasizes freedom of inquiry and free thought exchange between students and faculty. This PhD in economics online degree aims to help students who want to pursue research or teaching in economics or business.
Courses: Economics of growth & development, microeconomic research, mathematics for economists
Credits: 60
Tuition: Refer tuition page
Financial assistance: Scholarships
Acceptance rate: N/A
Location: Honolulu, Hawaii
Bircham International University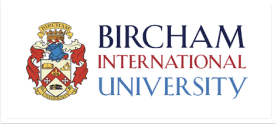 Bircham International University is a global educational institution with a decentralized structure offering higher education programs in many languages. The university's PhD economics distance learning program helps students develop a deep understanding of how people see value in the production, consumption, and distribution of goods and services.
Courses: Micro- and macroeconomics, capital markets, economic analysis.
Credits: 45-72
Duration: 24 months
Tuition: $7,650 to $12,240
Financial assistance: Scholarships
Acceptance rate: N/A
Location: Miami, Florida
Ottawa University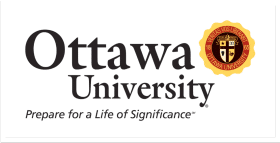 Doctor of Business Administration
Ottawa University is affiliated with the Ottawa tribe of Oklahoma and the American Baptist Church. It offers a range of online programs to mold students into valuable leaders. This distance PhD economics program is mostly online but requires six two-day residencies. Finally, the program offers courses in strategy, capital management, and finance with a focus on economics.
Courses: Finance value generation strategy, strategic human capital management, informed decision-making
Credits: 56
Duration: 3 years
Cost: $4,887 per semester
Acceptance rate: 70.3%
Location: Ottawa, Kansas
California Baptist University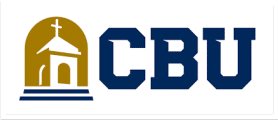 Doctor of Business Administration
California Baptist University is a non-profit, private university that ranks #34 of the best western regional colleges. Although not an entirely online doctorate in economics, this DBA program offers courses in economics, especially on applying theories of economics to business.
Courses: Applying economic theory to business, international business in global markets, and quantitative research
Credits: 56
Duration: 36 months
Tuition: $795 per unit
Financial assistance: Grants, loans
Acceptance rate: 80.2%
Location: Riverside, California
Hampton University Online

Doctor of Philosophy in Business Administration
Hampton University Online provides opportunities for adults to continue their studies through mostly online means and with a scientific approach. This PhD is a hybrid business administration program that involves two compulsory four-week summer residencies and covers managerial economics as part of the program.
Courses: Managerial economics, organization theory & practice, organizational behavior
Credits: 61
Duration: 3.5 years
Tuition: $695 per credit
Financial assistance: Scholarships, grants, work-study, loans, and military benefits.
Acceptance rate: 36%
Location: Hampton, Virginia
Marymount University, College of Business, Innovation, Leadership, and Technology (BILT)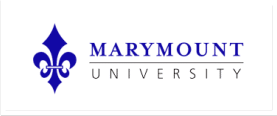 Online DBA in Business Intelligence
Marymount University was ranked #31  by US News & World of all southern regional colleges. This online Doctor of Business Administration is equivalent to an economics PhD online program as you can study economics for business decision-making and courses in strategy with a data-driven approach.
Courses: Economics for business decision making, using data for business intelligence, and strategy in a changing climate.
Credits: 36
Duration: 3 years
Tuition: $1,140 per credit hour
Financial assistance: Grants, scholarships, loans, student employment, and assistantships.
Acceptance rate: 85.3%
Location: Arlington, Virginia
William Howard Taft University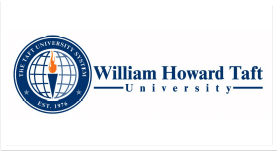 Doctor of Business Administration
William Howard Taft University is a leader in distance education and aims to provide affordable and quality education in business, law, education, and other disciplines. This DBA program includes several courses in economics and its application in the business sector.
Courses: Designing economic business strategies, global economy, and global business practices & challenges.
Credits: 60
Duration: 37 months
Tuition: $360 per credit
Financial assistance: Scholarships, grants, military benefits, loans, and employer reimbursement.
Acceptance rate: N/A
Location: Lakewood, Colorado
Baker College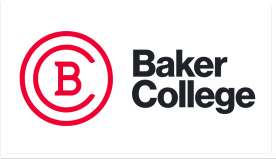 Doctor of Business Administration
Baker College was named one of Newsweek's top American online schools and offers fully online and hybrid programs in fields such as business, health science, and education. This DBA program has microeconomics and macroeconomics courses and explores how business leaders implement successful global strategies with limited resources.
Courses: Global financial economy, leading 21st-century organizations, managing in a worldwide context
Credits: 60
Duration: 3.5 years
Tuition: $915 per credit hour
Financial assistance: Scholarships, grants, and loans.
Acceptance rate: 73%
Location: Owosso, Michigan
What Do I Need to Get a PhD in Economics?
You will likely need an undergraduate or postgraduate degree in economics or a related field to apply for a PhD in economics program. Certain programs may have other prerequisites, so check with the admissions office well in advance of the application deadline.
Once accepted, you'll have to study various courses in economics, finance, business, management, mathematics, statistics, and strategy to earn your PhD in economics online degree.
Finally, you'll have to pass examinations and other assessments, including a final qualifying exam. Most programs also have a research component, which means submitting a thesis or dissertation.
Preparing for an Economics Doctorate Program
Our advice? Prepare early for your PhD in economics program.
At the undergraduate level, consider taking more courses in subjects like mathematics, statistics, and calculus. It also helps to work with faculty, conduct undergraduate research, and complete professional internships whenever possible. All this lays the groundwork to prepare you well for a PhD in economics program.
Things to Consider When Choosing an Online PhD Economics Program
The right program for you depends on a range of personal factors. Consider the following when assessing programs to narrow it down:
Make sure the specializations and subjects offered by the program match your passions and will help you achieve your career goals.
Review available research options and make sure these also match your goals
The faculty should have a strong reputation, especially in your field of choice
Ensure the costs fit your budget or that there are sufficient funding options available
Look at where past alumni are now working, and see how this fits with your ideal future
Why Get a Doctorate in Economics?
A doctorate in economics opens doors to some of the best jobs in academia and policy. According to the Bureau of Labor Statistics, an economist's median salary is $105,630. Even better, jobs in the field are expected to grow by 13% from 2020-2030, higher than the average of all occupations.
Jobs and Salaries for Doctors of Economics
A PhD in economics online credential can equip you for roles in business, government, research, and education. Here are some top jobs for graduates, with average salaries for each:
What Is the Average Cost of a PhD in Economics?
According to the National Center for Education Statistics (NCES), the average tuition for a PhD in economics program is $19,749 per year. You can expect to pay around $12,500 for public university programs and $26,621 for private. Keep in mind these figures only cover tuition – you'll also need to pay for books, technology fees, and other educational expenses.
How Long Does it Take to Get a PhD in Economics?
Typically, a PhD in economics takes 4-6 years to complete. However, you may be able to complete a doctorate in three or even two years at some universities, especially with an online PhD.
What Skills Do You Gain From a PhD in Economics?
First and foremost, you'll gain strong mathematical, statistical, and analytical skills as part of your doctorate in economics. You'll also learn to apply economic concepts and modeling to address issues in business, government, finance spaces. Finally, economics PHD grads gain expertise in writing, presentation, communication, and problem-solving.
Facts and Statistics about Economics PhD Holders
According to Brookings, universities awarded 1,216 PhDs in economics in 2020 —  66% to men and 34% to women. Foreign students with temporary visas earned around 60% of the doctorates.
Among the permanent residents who got doctorates in economics, 4.9% were black and 71.8% white, with the remaining graduates of Asian, Hispanic, and other descent.
Final Thoughts
Compared to online PhDs from other disciplines, you won't find as many online PhD economics programs. However, you can find related programs, like online Doctor of Business Administration (DBA) or accounting with an emphasis on economics-related subjects like microeconomics and macroeconomics. This is a good substitute if your preferred university doesn't offer a PhD economics online degree.
Considering other business-related PhD programs? Keep a clear path toward a lucrative career with our list of the highest paying PhDs.
Frequently Asked Questions
Can You Get a PhD in Economics Online?
Yes – some universities offer online PhD economics programs that you can complete online. Many of these online programs can be completed in as little as three years.
Is an Economics PhD Worth It?
A PhD in economics is one of today's most sought-after qualifications. Economists are in high demand and have an annual median salary of $105,630, with prospects even greater for graduates with a PhD.
How Many Years is a PhD in Economics?
A PhD in economics takes 3-6 years to complete.