Economics is the study of how people produce, handle, and use resources in society. Economics professionals use sophisticated tools to analyze the ever-growing volumes of data related to the social, economic, and political aspects of society. A master's in economics program equips you to become an economics professional and analyze the economic trends of various countries and cities.
Curious about the best economics graduate programs? Read on to learn everything you need to know about the top economics master's programs, fees, job prospects, and the pros and cons of different concentrations.
The Best Master's in Economics Programs
Many universities provide world-class graduate programs in economics. We've compiled a list of some of the top economics master's programs in the US, based on reputation, quality of teaching, acceptance rate, and facilities while keeping affordability in mind.
The total cost, including tuition, fees, and other expenses of an economic master's program can be anywhere between $30,000 and $120,000. The programs listed here are far from the most expensive ones around, despite being offered by renowned universities.
Columbia University in the City of New York, Department of Economics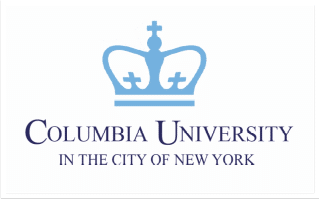 Acceptance rate: 7%
Columbia University is a private, Ivy League research institution, originally founded in 1754 as King's College. Located on the Upper West Side of Manhattan, it is the oldest university in New York and has an overall acceptance rate of 7%.
The MA in Economics program from Columbia University is part of Columbia's #9 ranking in USA News's master's in economics rankings. It centers around a quantitative approach and helps students develop research capability, accepting between 65 and 75 students each year. The program focuses on the rigorous technical and practical orientation in the subject of economics to prepare students to address and solve advanced economics problems.
Core courses include subjects like microeconomics, macroeconomics, and econometrics. The program can be completed over three semesters, and typically costs around $38,590 including associated expenses, with loans and financial aid available.
Johns Hopkins University, Krieger School of Arts & Sciences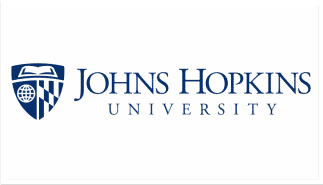 Acceptance rate: 11%
Johns Hopkins University was founded in 1876 as the first research university in the country, named after its first benefactor, Johns Hopkins. With an acceptance rate of 11%, today it is one of the most prestigious private research institutions in the world and is located in Baltimore, Maryland.
The university's MS in Applied Economics program embodies a view of practical application of economic theories in various sectors. For this reason, the program includes subjects such as Health Economics, Environmental Economics, and Spatial Economics as electives.
You can complete the program in 10 courses, which usually takes between 12 to 24 months and you can start in the fall, spring, or summer. There is also an option to pursue the program online.
Each course carries tuition fees of $4,866, meaning the total program will cost $48,660. There is a range of funding and financial aid options for enrolled students.
Duke University, Trinity College of Arts and Sciences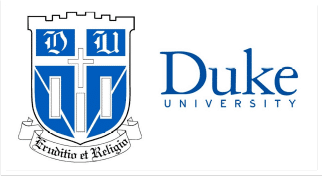 Acceptance rate: 8%
Duke University is a private research university established in 1838 and located in Durham, North Carolina. The university has a special commitment to inclusion and diversity and has an overall acceptance rate of 8%.
Duke's MA in Economics program seeks to educate students in quantitative economics and prepare them to analyze practical problems in the world of economics. The program offers a high degree of flexibility, so students can select a number of topics according to their interests and career aspirations. Typically, tuition costs $28,950 and eligible students may be eligible for tuition waivers based on need and merit.
Boston University, Graduate School of Arts & Sciences


Acceptance rate: 20%
Boston University was founded in 1839 by Methodists and is a renowned private research university with an acceptance rate of 20%. The university offers a MA program in Economics, a STEM-designated program that aims to equip students with the quantitative skills and advanced knowledge required to become expert economists in the public or private sector.
The program's core courses are microeconomics, macroeconomics, econometrics, and statistics, with an equal number of credit hours going to electives. The total tuition is $58,560 and the total cost of attendance can go up to $79,422, with financial aid and loans available.
Vanderbilt University, Department of Economics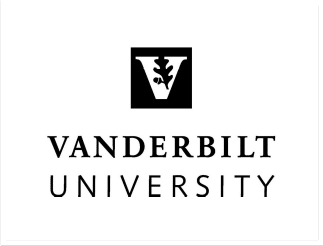 Acceptance rate: 12%
Founded in 1873 and named after benefactor Cornelius Vanderbilt, Vanderbilt University is located in Nashville, Tennessee. This research-intensive university enjoys global acclaim and has an overall acceptance rate of 12%. Their MA is a 30-hour program that can be completed in 21 months or 15 months on an accelerated track.
This program emphasizes fieldwork and has heavily integrated this into the curriculum, with six out of the 30 total credit hours being fieldwork. Tuition costs $50,082, excluding indirect costs, and there are financial aid programs available for eligible students.
Career Opportunities for Economists
Armed with a major in economics, you pursue jobs in a wide range of fields in both the public and private sectors. The average annual salary for an economics professional ranges between $59,220 and $198,230, according to the Bureau of Labor Statistics. Here are some common professions for Master's in Economics graduates, with the annual median salary for each.
The business world frequently faces unexpected events and uncertainty on a national and global scale. An actuary can help businesses predict and manage risks to be prepared to face whatever challenges come their way.
Data Scientist ($96,961)
Data scientists analyze large volumes of data, interpret information, and suggest solutions to major issues faced by businesses and organizations.
Economist ($78,350)
An economist collects economic, social, and political data and analyzes the micro and macro effects of the production and distribution of goods and services. They use this analysis to influence major economic decisions across various sectors.
Senior Budget Analyst ($76,223)
Senior budget analysts can help organizations and government agencies make better decisions around how they use funds. They make recommendations based on their analysis of overall resources, investments, and transactions.
Data Analyst ($62,405)
As the name suggests, a data analyst's primary job is to analyze huge volumes of data across social, economic, and political sectors. This analysis can help organizations or government agencies in their strategic planning.
Master's Degree in Economics: Pros and Cons
While there are great prospects for master's in economics graduates, this degree does have certain drawbacks as well that are worth considering:
Benefits of a Master's in Economics
Good Career Prospects
Holding a master's in economics with a good GPA will help you land a good job. Economics professionals are in high demand in today's job market and there is a wide range of roles available. Furthermore, this degree is useful to not only land positions directly related to economics, but also across a range of fields.
Better Insights into Life and Society
Economics is not just a profession. The subjects you study help you to gain practical insights into many social, economic, and political aspects of society. It will help you understand people better and progress in your personal, professional, and financial life.  
Diverse Opportunities
Students who major in economics do not necessarily go on to work as economists. A master's degree in economics graduate can find jobs in a wide range of roles in different fields, such as data science, research, government, and education. Therefore, you'll have a wealth of choices and it's easy to transfer to another sector mid-career.
Drawbacks of a Master's in Economics
You Need to Love Math
If you like math, you'll love economics. However, not everyone is a big fan of math. If you enroll in an economics program, you need to be prepared to spend a lot of time studying math-related concepts.
You May Not End Up Working as an Economist
Although a master's in economics opens up a wide range of opportunities, the downside of this is that you may not end up working directly in the economics field. You'll still be able to pursue a range of exciting roles, but you need to reconcile that you won't necessarily be a full-time economist.
Alternatives to an Economics Major
We've already seen how an economics degree opens up a diverse range of career opportunities. A master's degree in economics is a versatile qualification, and there are other majors that can equip you for similar professional roles.
Here are some fields of study that can help you secure economic-related jobs:
Mathematics
Business Administration
Data Sciences
Data Analytics
Statistics
International Relations
Sociology
Related: Top 9 Highest Paying Master's Degrees You Can Get in 2022
Is a Master's in Economics Right for You?
A master's in economics is a valuable qualification that can lead to an exciting career either directly or indirectly related to the field of economics. Programs can take anywhere from one to three years to complete, so it's important to make the most of this significant investment of time and money.
Carefully consider the program, university, costs, duration, concentrations, financial aid, and placements prospects before deciding on a master's in economics program. It's also important to prepare well for graduate school and put in a strong application, to help you be accepted into the best economics graduate program for you.
Need some tips on submitting your grad school application? Check out our guides on applying to grad school and grad school requirements.