Table of Contents
A PhD in theology is an advanced degree that will allow you to gain in-depth insights into biblical and theological themes. With a doctorate in the field, you'll be qualified to hold leadership or senior administration roles in the church, work as a pastor or youth minister, or teach theology or philosophy at a post-secondary level.
Read on to discover the best theology doctorate programs in the country and how many theology PhDs are incredible online doctorate programs.
Best PhD Theology Programs
Boston University, School of Theology

Boston University's School of Theology sets itself apart from other theology schools with its PhD with an emphasis on Christian traditions and the practices, histories, ethical values, and beliefs of Christian institutions. This PhD program offers three tracks: biblical and historical studies, theology, ethics, philosophy, and practical theology.
Courses: Object relations theory for pastoral relationships, transformative faith formation & digital media, and political theology.
Credits: 44
Duration: 5 years
Delivery mode: On-campus
Tuition: Full funding
Financial aid: Full tuition fellowship, stipend, scholarships, and loans.
Acceptance rate: 20.1%
Location: Boston, Massachusetts
Dallas Theological Seminary
Dallas Theological Seminary is a well-known non-denominational theological institution with a strong grounding in the Christian faith. Along with theology, it offers a range of programs that link arts, education, and media to religion and theology. Students can major in either biblical studies or theological studies.
Courses: Theological education in intercultural contexts, advanced old testament biblical theology, and modern theology & theologians.
Credits: 36 hours (61 for bachelor's degree holders)
Duration: 5 years
Delivery mode: On-campus
Tuition: $697 per credit
Financial aid: Scholarships, loans, and military benefits.
Acceptance rate: 79%
Location: Dallas, Texas
Grace Theological Seminary
Doctor of Ministry in Ministry Leadership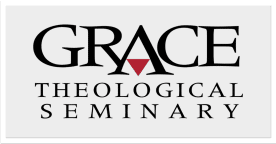 With support from the Grace College of Liberal Arts, Grace Seminary, strives to mold students into valuable ministry professionals. This theology PhD program equips students with leadership skills for ministry administration, hiring, training, and mentoring.
Courses: Current theological issues, team staffing, mentoring, coaching, and practice of ministry leadership.
Credits: 30
Delivery mode: Hybrid
Tuition: $2,088 per unit
Financial aid: Scholarships and fellowships.
Acceptance rate: 75%
Location: Winona Lake, Indiana
Harvard University, Harvard Divinity School
Doctor of Philosophy in Religion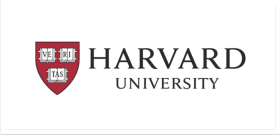 Harvard Divinity School collaborates with the Graduate School of Arts and Sciences to offer programs covering all major world religions. It draws on faculty from many disciplines, such as history, anthropology, and philosophy, and theology. This doctorate degree in theology focuses on world religions, religious thought and traditions, and how culture relates to religion.
Courses: Judaism & the making of Christianity, Evangelism in America, and Hebrew bible studies.
Duration: 5-7 years
Delivery mode: On-campus
Tuition: $30,472 per year
Financial aid: Institutional grants and loans.
Acceptance rate: 5%
Location: Cambridge, Massachusetts
Calvary University
Doctor of Philosophy in Bible and Theology

Calvary University offers students affordable education in religious studies and produces scholars with a biblical outlook on life and work. This PhD theology program develops bible experts skilled in the testaments' original languages.
Courses: Hebrew intensive, exegesis in the Greek new testament, and biblical young earth creationism.
Credits: 60 (without biblical language courses) or 78 (with biblical language courses)
Duration: 4 years
Delivery mode: On-campus and online options
Tuition: $347 per credit hour
Financial aid: Scholarships, grants, tuition reduction, military benefits, and loans.
Acceptance rate: 78%
Location: Kansas City, Missouri
The University of Iowa, College of Liberal Arts and Sciences
PhD Program in Religious Studies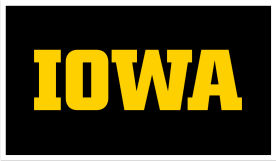 Iowa University's Department of Religious Studies' PhD program provides students with a comprehensive understanding of various religions and their changing faces in the modern world. This PhD program develops advanced theology practitioners as a standalone discipline and equips them with useful knowledge applicable to other fields like law, diplomacy, medicine, journalism, social advocacy, and counseling.
Courses: Genealogies of religion, Asian religions in the modern world, and methods and theories in religion.
Credits: 72 semester hours
Duration: 6 years (5 years for MA holders eligible for credit transfer)
Delivery mode: On-campus
Tuition: $12,065 per year
Financial aid: Scholarships, fellowships, and teaching assistantships.
Acceptance rate: 84.3%
Location: Iowa City, Iowa
Fordham University, Graduate School of Religion and Religious Education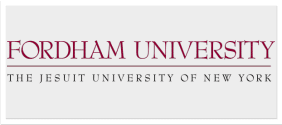 The Graduate School of Religion and Religious Education at Fordham University combines practical spiritual wisdom and academic knowledge to create leaders with a strong outlook on justice, solidarity, and service. This doctorate of theology offers five concentrations: bible, history of Christianity, Judaism & Christianity in antiquity, theological & social ethics, and systematic theology.
Courses: Biblical Hebrew introduction, history of Christianity, and theological anthropology & human diversity.
Credits: 36 minimum
Duration: 7 years average
Delivery mode: On-campus
Tuition: $960 per credit
Financial aid: Grants, scholarships, assistantships, loans, and veteran benefits.
Acceptance rate: 52.5%
Location: New York City, New York
Liberty University
PhD in Theology and Apologetics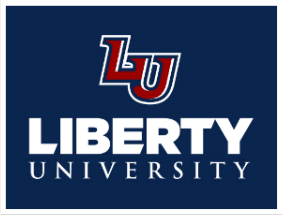 Liberty University is well-known for its various programs in theological and biblical studies, which features a rare collection of books worth more than $1 million, including a 111-foot 16th century Torah scroll and a functioning replica of the Gutenberg Press. This PhD program in Theology and Apologetics is accredited by the Association of Theological Schools (ATS) and designed for Christian students who aspire to become church leaders.
Courses: Theological method, apologetic method, and bibliology.
Credits: 57 credit hours
Duration: 3.5 years average
Delivery mode: Online (following initial one week on-campus)
Tuition: $410 per credit hour
Financial aid: Scholarships, grants, and loans.
Acceptance rate: 50.1%
Location: Lynchburg, Virginia
Columbia University in the City of New York, Department of Religion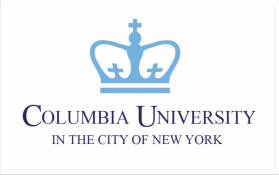 Columbia University is one of the nation's leading institutions for religious studies, giving students access to valuable sources of knowledge, including the Jewish Theological Seminary, New York Public Library, and the Asia Society, along with its own collection of ten million volumes. This doctorate program is not standalone — it starts with a MA or M.Phil. and ends with a PhD.
Courses: Economic theology, law & medieval Christianity, and theories of transmission & community formation.
Duration: 7 years
Delivery mode: On-campus
Tuition: Full funding
Financial aid: Fellowships, teaching assistantships, and stipend.
Acceptance rate: 6.7%
Location: New York City, New York
The University of Notre Dame, Department of Theology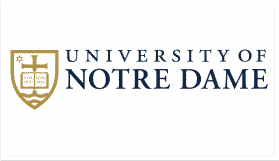 The University of Notre Dame's Department of Theology is internationally renowned for its excellence in Latino theological studies. With a strong focus on diversification and globalization, the department boasts close connections with the Church in Africa. This doctorate in theology offers concentrations related to Christianity, Judaism, world religions, and ethics.
Courses: New Testament and the Greco-Roman world, medieval Jewish-Christian encounters, and liturgical theology.
Credits: 42
Duration: 4-6 years
Delivery mode: On-campus
Tuition: $59,644 per year
Financial aid: Full-tuition scholarship, stipend, fellowships, and assistantships.
Acceptance rate: 19%
Location: Notre Dame, Indiana
What Do You Need to Get a PhD in Theology?
The exact prerequisites vary depending on the program, but you'll typically need a master's degree in theology or a related field to apply. Some programs accept candidates with a bachelor's degree, though you may need to complete extra credits.
To earn your doctorate, you must complete core and elective courses and pass exams, often including classical languages such as Greek or Hebrew. Most PhD in theology programs require you to conduct extensive research and complete a dissertation.
Things to Consider When Choosing a Theology PhD Program
Here are some important considerations for choosing your PhD in theology:
Niche: Do you want to study at a secular institution, or would you prefer a devout Christian or Jewish school? Explore specializations offered to ensure the program is aligned with your interests.
Career Goals: Do you want to work in academia or serve the church directly?
Costs: Review the school's tuition costs and weigh them against potential financial aid opportunities.
Format: Think about whether you have the capacity to study on-campus, or if you prefer an online or hybrid program to balance your doctorate with work or other commitments.
Why Get a Doctorate in Theology?
A doctorate of theology qualifies you to work in education, media, social work, and Church leadership. While you may start as a junior pastor, a PhD will help you progress into advanced leadership and managerial roles.
Even better, you might score a dual teaching and pastor role simultaneously. Finally, graduates are in high demand. According to the Federal Reserve Bank of New York, professionals with a theology major boast one of the lowest unemployment rates, at less than 2%.
Doctors in theology may work in a range of jobs, including:
Doctorate in Theology Key Facts
1,946 PhD degrees in theology were conferred in 2019.
Doctorates made up 7.8% of all theology degrees awarded in 2020.
Theology is a male-dominated field: of the total doctorates in theology, more than 72% were completed by men.
What is the Average Cost of a PhD in Theology?
The cost can vary widely, depending on the university or theological institution. Tuition can be anywhere between $6,000-$60,000, and living costs, books, and other expenses may total $5,000-$15,000 per year. Some universities offer full funding for deserving candidates, along with other financial aid options.
How Long Does It Take to Get a PhD in Theology?
A PhD in theology usually takes 3-7 years to complete, depending on the program and individual factors. You can expect to take longer if you're admitted with a bachelor's degree compared to already having a master's qualification. Unfortunately, it's unlikely you'll find any one-year PhD programs in theology.
Skills You Gain from Doing a PhD in Theology
Like any doctorate, a PhD in theology will allow you to develop skills such like:
Analytical thinking
Leadership
Problem-solving
Verbal and written communication
Presentation skills
Teaching
These programs will also help you develop a deep understanding of abstract concepts around divinity and how to apply them in the practical world.
Key Takeaways
A PhD in theology gives you the highest possible level of knowledge in theology. It will qualify you for leadership roles in the church or help you pass on valuable knowledge to others in an academic career. The best theology PhD programs help you reconcile the divine and the practical worlds to serve others.
Interested in a meaningful theology career? Check out our guide to the best master's in theology!
Frequently Asked Questions
How Long Does a PhD in Theology Take?
A PhD in theology typically takes 3-7 years to complete, depending on the program.
Is a Doctor of Theology the Same as a PhD?
Doctor of Theology (ThD) and PhD (Doctor of Philosophy) degrees are both doctorates. However, a ThD usually has a Christian focus, whereas a PhD can concern various religions. Additionally, ThD programs are most commonly offered by a Theology school, while you can earn a doctor of theology degree from science and liberal arts colleges.
What is a Doctor of Theology Called?
Common designations for a professional with a doctorate in theology include pastor, associate pastor, and professor in theology.
What Jobs Can I Get with a PhD in Theology?
The most common roles for PhD-holders in theology are leadership and managerial roles in the church or post-secondary teaching positions.
What is the Highest Degree in Theology?
A PhD is the highest degree in theology.
Can I Study Theology Online?
Yes, many universities offer fully online and hybrid theological doctoral programs for students who require more flexible study.