A master's in social work (MSW) opens up opportunities for a wide range of jobs across various fields. This advanced degree will help you to secure senior positions in the rewarding social work sector. The best part? You can even complete your master's in social work online!
Social work professionals are in high demand and industry experts expect future growth in the sector. Are you considering a career in social work? Curious about the best online social work programs? Read on for everything you need to know about the best master's in social work programs, including the best online MSW programs, top universities, job prospects, alternative career paths, and more.
Best Master's in Social Work Programs
Here are some of the best social work master's programs in the US.
Michigan State University, School of Social Work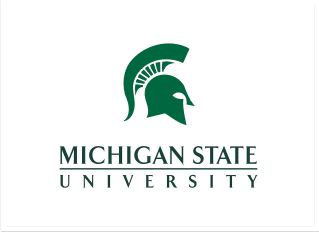 Acceptance rate: 76%
Michigan State University, founded in 1855 and situated in East Lansing, Michigan, is a landmark public research university. It has one of the largest enrollments in the United States, with an acceptance rate of 76%. The university's MSW program is designed to provide students with in-depth knowledge on the theory, practice, policy, and research aspects of social work, and includes fieldwork.
While the first half of the program creates a foundation, the second half equips students for advanced practice in one of two concentrations: Clinical Social Work and Organization & Community Leadership. The program can be completed two years full-time, or three years part-time. Tuition costs $27,792 and eligible students can access loans, scholarships, and emergency funds.
The University of Texas at Austin, Steve Hicks School of Social Work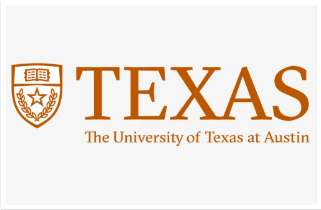 Master of Science in Social Work (MSSW)
Acceptance rate: 32%
Founded in 1883, the University of Texas at Austin is a public university committed to affordable education for its diverse and talented student population. The university is known for quality research in technology and social sciences, with an acceptance rate of 32%.
This MSW (Master of Science) program includes a large amount of practical study through fieldwork. Students can develop their practical skills through a 1,020-hour internship in the community and choose between two concentrations: Clinical Social Work and Administration & Policy Practice (APP). The tuition is $10,710 and students have options to support their education with financial aid, fellowships, awards, and student employment.
The University of Maryland, School of Social Work


Acceptance rate: 69.5%
The University of Maryland is a public university located in Baltimore and founded in 1807. It encompasses many schools across disciplines such as law, pharmacy, social sciences, and nursing, including some of the oldest in the US and with an overall acceptance rate of 69.5%. The university also offers students the option to complete the MSW completely online.
The university's MSW program is accredited by the Council on Social Work Education. The program aims to prepare students to tackle the social issues of the future, with clinical and macro concentrations offered. The full-time program tuition is $15,132 for in-state students and $32,971 for those out of state. Eligible students can take advantage of financial aid and scholarships.
The University of Pennsylvania, School of Social Policy & Practice


Acceptance rate: 9%
The University of Pennsylvania was founded in 1740 as one of nine colonial colleges chartered before the Declaration of Independence. The private Ivy League research university is situated in Philadelphia, Pennsylvania, and has an acceptance rate of 9%. Their MSW program is one of the oldest of its kind in the US and is accredited by the Council on Social Work Education.
The program follows an innovative approach to prepare students to handle social issues at the individual, group, and community levels. The full-time program lasts two years and offers two concentrations: Clinical and Macro. A three-year part-time program is also available. The tuition for the full-time program is $50,048 with loans, scholarships, and Federal work-study options available for students to support their education.
Fordham University, Graduate School of Social Service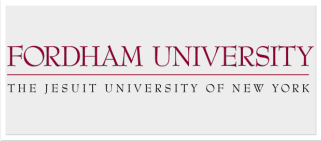 Acceptance rate: 53%
Founded in 1841, Fordham University is a private Jesuit research university located in New York City. It has an acceptance rate of 53%, and an MSW program rooted in ethics and theory. The program is accredited by the Council on Social Work Education and offers flexible study options: students can study online, on-campus, or as a hybrid program.
Students must complete a total of 66 credits to complete the program, 18 of which are fieldwork. The tuition per credit is $963, making the total program cost $63,558. Financial aid options are available for eligible students.
What Jobs Can You Get with a Master's in Social Work?
An MSW prepares you with various skills related to social work, allowing you to work in many different settings and with all kinds of people. You can work at the individual, family, organization, or community levels. With this valuable qualification, you become a social leader that can make a positive difference in people's lives.
Here are some of the jobs you can pursue with a master's degree in social work and median annual salary:
Social/Community Service Manager ($69,600)
This is an administrative role that involves managing staff as well as working with community leaders to identify issues and deliver programs that benefit the community.
Licensed Clinical Social Worker ($59,548)
These professionals help people with mental health disorders or addiction through coordinating interventions such as counseling, clinical referrals, and family support. They typically hold a license as well as practical experience in a clinical setting.
Medical Social Worker ($56,825)
Medical social workers help healthcare professionals understand their patient's emotional needs and facilitate easy access to medical services for vulnerable people.
Mental Health Social Worker ($48,720)
Mental health social workers are involved in interventions to assist people struggling with mental disorders and emotional issues.
Child / Family / School Social Worker ($43,057)
These professionals work with children at risk and support families in crisis. They can provide a range of interventions on an individual or group level.
Substance Abuse Counselor ($40,673)
These counselors typically work in a healthcare facility, detention center, or rehabilitation center. Their work focuses on assessing and treating people with substance abuse issues and alcohol addiction.
Master's in Social Work Program Requirements
Exact program requirements vary from university to university. However, many schools share certain common requirements for MSW programs, including for online MSW programs, such as:
A bachelor's degree from an accredited institution         
Pros and Cons of Having a Master's in Social Work
Like every program or career, an MSW and the social work sector in general have their positive and negative aspects.
Advantages
Good Job Prospects
Social workers are in high demand in the job market. According to the Bureau of Labor Statistics, the number of social workers is expected to grow by 12% between 2020 and 2030. This growth gives you a good chance of landing a job after graduation.
Job Satisfaction
Working in a field like social work is rewarding in ways that go far beyond the salary. Social workers work with individuals and communities to make positive changes in people's lives, giving them a different level of job satisfaction.
Wide Range of Career Opportunities
A social worker can offer their services in diverse areas. These professionals don't just work with families and children, but can also work with fields such as corrections and substance abuse.
Downsides
Workload
The high demand for social workers combined with underfunding in some parts of the sector means that many organizations are facing labor shortages. Consequently, social workers often have to handle significant workloads.
Challenging Work Environment
Although this kind of work is incredibly rewarding, it can also be very challenging emotionally. Social workers deal with tough issues such as mental disorders and substance abuse, and their work involves many highs and lows.
Irregular or Long Working Hours
A social worker may have to work irregular and/or long hours, as they often work shifts or may be on call at times.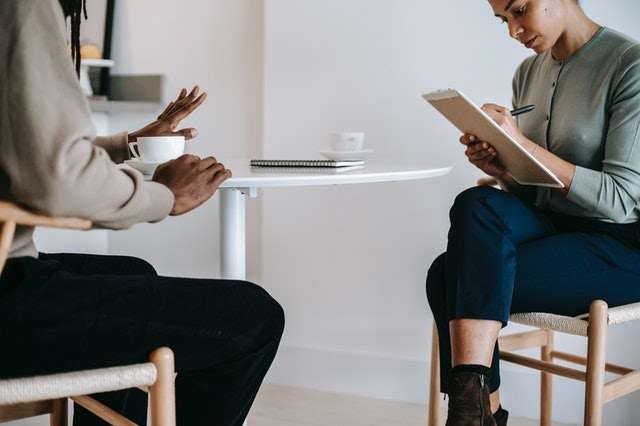 Alternative Career Paths
An MSW can equip you for a range of roles outside of traditional social work positions. This qualification can open up a number of career opportunities such as:
Health Educator
Mental Health Counselor
Legal Mediator
Sociologist
Consultant
Entrepreneur in the community sector
Social Work Master's Degree FAQs
Is a Master's in Social Work Essential?
Without a master's degree, your career options in the social work sector are limited. If you want to pursue a successful career in the field and secure senior positions, a master's degree is highly advantageous and essential for some roles.
What Social Work Job Pays the Most?
Social workers in ambulatory health services have a median annual salary of $83,050, making them the highest-paid social workers in the sector. MSW graduates can pursue even better-paid opportunities in other sectors, such as related roles with insurance companies or federal agencies.
Can I Work as a School Counselor with a Master's in Social Work?
Yes and no. An MSW can provide the foundation for this kind of work, but you'll need additional certification to become qualified as a school counselor.
Will an MSW Lead to a Government Job?
Not necessarily. With an MSW degree, you can find employment in both the government and private sectors.
Final Thoughts
Like any other program, a social work master's degree has its positives and negatives. There is a range of well-paid jobs in the field, but above all else, this work allows you to contribute to society and can be very fulfilling. Although not essential to work in the sector, a master's in social work will help you secure an exciting and rewarding position.
If you're not sure which master's program is right for you, take a look at our ultimate guides to Master's in Nursing, Master's in Political Science, and the highest paying master's degrees.