Earning a degree and kickstarting a new career is an incredible feeling. But getting there isn't always easy. Sometimes life gets in the way — and between bills, part-time jobs, family, and everything in between, a lot of students end up getting sidetracked.
Well, that's where online credit-by-exam providers come in — and Achieve Test Prep is one of the most popular options.
One of the quickest and cheapest ways to finish your degree (or get through a new degree quicker) is to "test out" of having to take certain classes.
By taking a super short review course, credit-by-exam solutions providers like Achieve Test Prep allow you to quickly work your way through all the course materials and take an accredited test that earns you those credits without ever having to set foot inside a classroom.
This guide will explain what Achieve Test Prep is, what programs it offers, how it works, alternative providers, and whether we recommend it.
What is Achieve Test Prep?
Achieve Test Prep (ATP) is a New Jersey-based education solutions provider. It specializes in online credit-by-exam programs and customized Registered Nurse (RN) and Bachelor of Science in Nursing (BSN) bridge plans for aspiring medical professionals.
Although ATP specializes in nursing credit-by-exam programs, in particular, it also facilitates a range of other degree programs.
Achieve Test Prep is designed to provide students an online classroom experience with an added element of speed, thanks to its credit-by-examination curriculum.
If the term "credit-by-exam" is new to you, it's a lot simpler than it sounds. Credit-by-exam is when you "test-out" of required classes so that you can get college credits without having to take a semester-long course.
Achieve Test Prep enables students to test-out of a range of classes and prepare for tests, including the Registered Nursing Licensing Exam (NCLEX).
But when a student takes on a program with ATP, it's important to note that they aren't receiving the credit from ATP.
Achieve Test Prep is a tutoring institute that provides students with materials, instructors, and a curriculum to help quickly prepare students for their exams. These programs are delivered both in-person and online.
The actual exams and accreditations that students ultimately take are independently administered by Excelsior College, DSST, UExcel, or CLEP.
So, does Achieve Test Prep Work?
According to Achieve Test Prep, successful completion of its programs could help a student save up to 40% on tuition costs and test-out of as many as ten classes that will ultimately count toward their final degree.
As a result, ATP also says one of its credit-by-exam programs can save a student up to 150 hours per course.
What programs does Achieve Test Prep offer?
Achieve Test Prep (ATP) offers a wide selection of both live online classes and in-person classes. Both are led by qualified instructors. Course durations range from short bridge programs to full degree programs.
To help give you an idea of just how many different degree types ATP covers, we'll quickly delve into what the company offers students.
Nursing Degrees
Although Achieve Test Prep offers credit-by-exam programs covering a broad range of bachelor's degrees and topics, the provider is best-known for its nursing programs.
ATP's most popular nursing programs are its bridge programs. Bridge programs are essentially hyper-focused degree programs designed specifically for nurses who are already working as registered nurses (RNs) or licensed practical nurses (LPN).
By taking a bridge program like ATP's Credit-by-Exam LPN to RN Bridge Program, Achieve Test Prep claims that you can earn a degree in half the time it would take to finish a traditional in-person college degree.
Bridge programs are predominantly live, online courses in which students can ask questions and chat with fellow students. But, on the flip side, these students don't have to worry about college quizzes, term papers, or unnecessary class projects.
The entire ATP curriculum is designed around passing the only test that matters — the exam that will earn you full college credit for your nursing course.
Achieve Test Prep's full range of nursing degree programs includes:
Licensed Practical Nurses to RN (LPNs and LVNs)
LPN to Bachelor of Science in Nursing (BSN)
Paramedic to RN
Paramedic to BSN
Certified nurse assistant (CNA) to RN
Medical Assist to RN
EMT to RN
Respiratory Therapist to RN
Surgical Tech to RN
LPN to Nurse (N) Practitioner
LPN to Physician Asst
RN to BSN
In addition to bridge programs, Achieve Test Prep also offers full medical degree programs.
Available full-degree programs include:
Nursing
Respiratory Therapy
Physician Assistant
Healthcare
Achieve Test Prep's full degree programs are designed to enable students to get their bachelor's degree from nursing schools that are fully accredited.
Accredited nursing colleges and universities that ATP works with are either accredited by the Accreditation Commission for Education in Nursing (ACEN) or the Commission on Collegiate Nursing Education (CCNE).
In addition, some final degrees are awarded by schools that have been designated an NLN Center of Excellence in Nursing Education Recipient.
Because the vast majority of ATP degree program texts are either CLEP Exams or UExcel®* Exams, successful exam results will translate into credits that are accepted by more than 2,900 colleges and universities across the US.
Although most medical degree programs with Achieve Test Prep are delivered online, you'll typically be expected to take an in-person exam at a designated testing center.
Achieve Test Prep also offers several miscellaneous prep courses for nurses and medical professionals trying to get ready for a specific exam.
These exam prep courses include:
Test of Essential Academic Skills (TEAS) Prep
The National Council Licensure Examination (NCLEX) Practical Nurse (PN)
NCLEX Registered Nurse (RN)
Clinical Performance In Nursing Exam® (CPNE)
Each of these prep courses consists of a number of live, online sessions designed to help students quickly prepare to sit for a nursing exam.
College Degrees
Although Achieve Test Prep specializes in nursing programs, it also offers a range of non-medical credit-by-exam programs.
Available degree programs include:
Business
Criminal justice
Dental hygienist
Education
Fire & emergency management
Fire science
Healthcare
Pharmacist
But that's just the tip of the iceberg, to be honest.
Within each degree area, ATP offers a range of credit-by-exam degree types.
For example, in Achieve Test Prep's business degree stream, you can pursue:
An Associates or Bachelors in Business Administration
An Associates or Bachelors in Management
An Associates or Bachelors in Finance
An Associates or Bachelors in Accounting
An Associates or Bachelors in Marketing
An Associates or Bachelors in Human Resources
That's representative of the broad range each degree stream can offer. Although the subjects vary dramatically, the design and structure of these non-medical degree programs are more or less the same as Achieve Test Prep's nursing programs.
After reviewing your goals and which credits you must attain to achieve them, you study toward testing out of certain prerequisite (or general education) courses to save time and money.
Wondering how much Achieve Test Prep costs?
Unfortunately, it varies pretty dramatically.
The cost of ATP usually depends on how many credits you've got to earn before completing your degree and how many credits you're trying to test out of.
How does Achieve Test Prep work?
No matter which Achieve Test Prep program you decide to go for, you can generally expect to undergo three basic steps:
Evaluate your situation
Prepare for your exam
Take the test
Evaluate
If you decide you'd like to get your degree with ATP, your journey will start with an evaluation. ATP will need to find out about your experience, qualifications, and any past work you've taken toward achieving your desired college degree or test results.
After Achieve Test Prep has developed a firm idea of what you've already done and where you want to head, the company will create a custom plan for you designed to help you earn your degree as quickly and affordably as possible.
Test Prep
After your learning plan has been created, it'll be time to put in the work. You'll take short online classes centered around each exam you need to pass. These classes are teacher-led, and they meet once a week.
Instead of making you buy expensive textbooks that you'll only use for a few weeks, Achieve Test Prep condenses your course textbooks down to the bare essential facts you'll need to pass your exam.
That book is offered free of charge.
Although each course is slightly different, most Achieve Test Prep classes take between four and six weeks to complete.
Take Your Exam
After you've completed your Achieve Test Prep class, it's time to take the exam you've been prepping for.
There are over 1,900 testing centers across the country that offer these credit-by-examination tests.
It's simply a matter of booking your in-person test and applying the knowledge that you've learned. If you pass the test, you'll be awarded credit that can be transferred to the college program of your choice.
Although nothing is a sure thing, Achieve Test Prep claims a student success rate of about 93%.
Achieve Test Prep alternatives
Although Achieve Test Prep is definitely considered a market leader when it comes to credit-by-exam providers, it's important to bear in mind that ATP isn't the only provider out there.
There are several popular alternatives to Achieve Test Prep — although, as you might expect, some are more reliable than others.
To help you wade through this sea of competition, we'll quickly look at the two top Achieve Test Prep alternatives.
ATI Testing
ATI Testing is a Kansas-based education provider that — like ATP — specializes in nursing.
ATI offers Test of Essential Academic Skills (TEAS) Prep and National Council Licensure Examination (NCLEX) prep.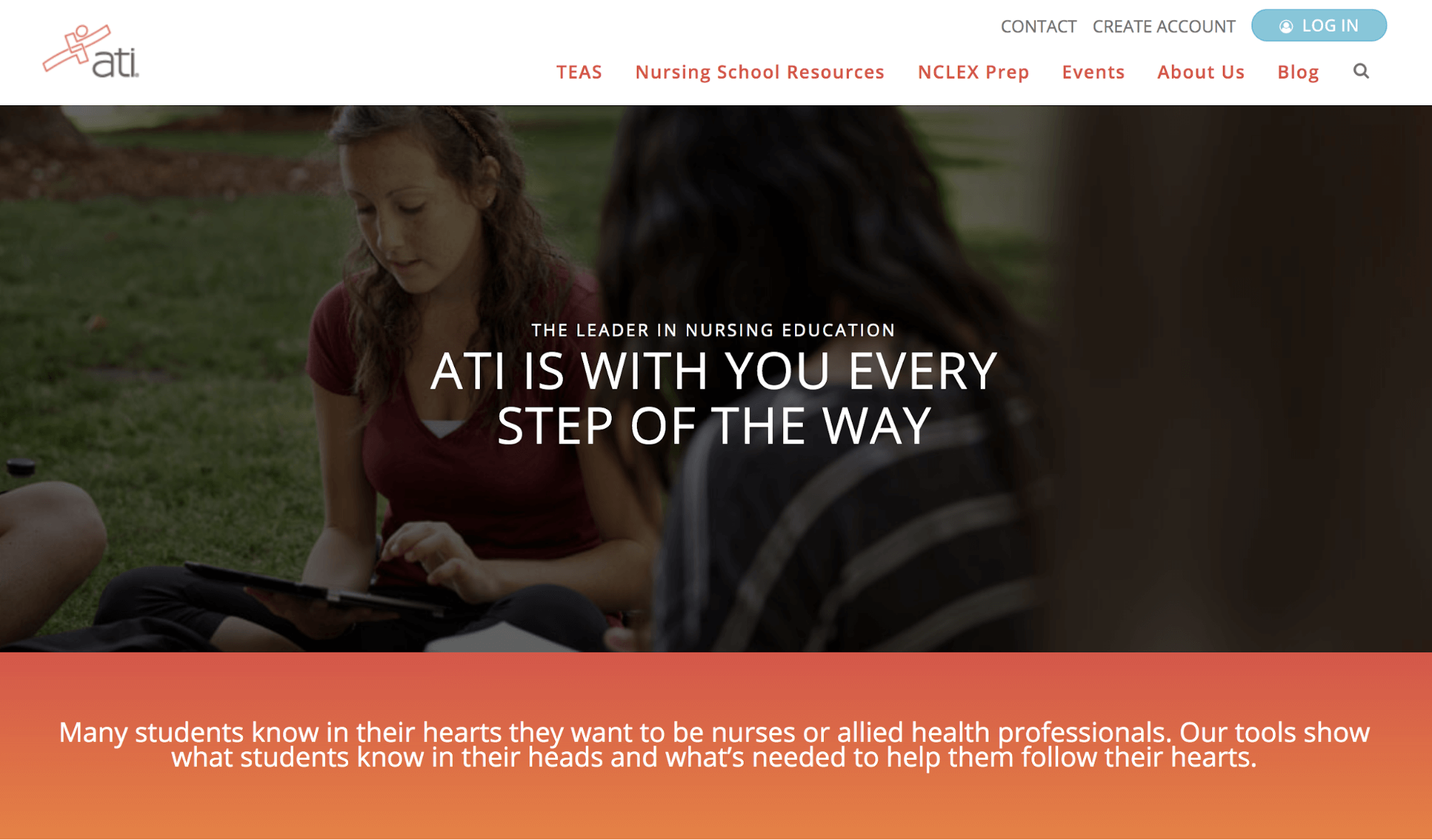 That being said, ATI also offers prep courses for medical fields like pharmacology, anatomy, and physiology.
Just like ATP, ATI offers both virtual tutoring as well as in-person review courses.
Kaplan Test Prep
Kaplan is pretty much synonymous with "test prep." Established in 1938, the New York-based company offers prep courses for over 100 standardized tests. These include entrance exams for college, graduate school, professional licensing exams for nurses, physicians, attorneys, and more.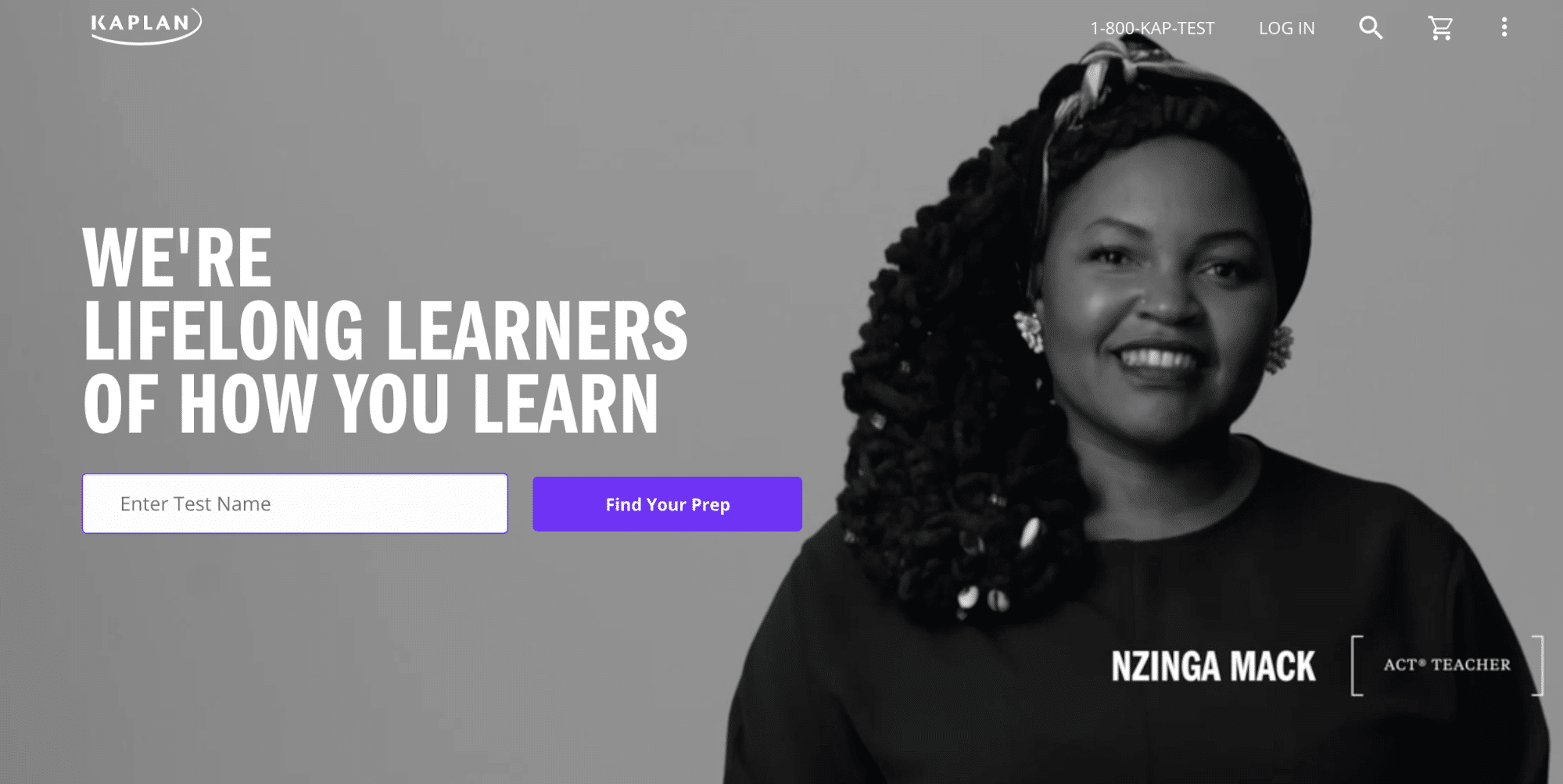 In addition to credit-by-exam courses, Kaplan offers a range of new economy skills training (NEST) programs designed to provide students with practical skills in underserved markets with a high demand for trained professionals.
Prep courses Kaplan covers include:
NCLEX-RN Review
NCLEX-PN Review
ATI TEAS
Critical Care Registered Nurse (CCRN) Review
The International Standards for Professional Nurses (ISPN) & Commission on Graduates of Foreign Nursing Schools (CGFNS)
Do we recommend Achieve Test Prep?
Achieve Test Prep is a flexible way to help students finish their degree or zip through vast swathes of the curriculum at an accredited college by testing out of courses. That has the potential to save you lots of time and money.
But it's important to bear in mind that everyone has a different learning style. Some students will benefit from fast-paced online review courses. Others may perform better on exams by taking a full in-person course.
At the end of the day, you've got to sit down and evaluate your needs, goals, and what courses you must complete, or which exams you must pass to achieve those goals.
It's worth getting in touch with ATP (or its alternatives) to chat with professionals about your educational background, desired career trajectory, budget, and everything in between to make sure it's the right fit for you.
After all, this is your future we're talking about. Be sure to do your research, and don't be afraid to ask plenty of questions before kickstarting a credit-by-exam program with Achieve Test Prep, ATI Testing, Kaplan, or any other provider.
Conclusion
If you want to finish your degree as quickly and affordably as possible, a quality credit-by-exam program may be the way forward.
Programs like those offered by Achieve Test Prep offer convenient and flexible online learning environments for people with busy lives — and ATP, in particular, claims to have a student success rate of about 93%.
That's a pretty difficult pass rate to ignore.
But it's important to remember that there are alternatives. You should do your research and have a firm grasp of your goals and what works for you as a student before starting a new prep course.
Want to learn more about exam prep solutions? Check out TheGradCafe.