Table of Contents
Graduate school is a massive commitment that requires considerable energy, financial resources, and dedication.
If you're ready to start the application process, we're sure you've wondered, "How many grad schools should I apply to?"
If we're being honest, there's no clear-cut answer. There are, however, some general guidelines and criteria that will help you make the right decision.
How Many Grad Schools Should I Apply To?
This depends on a range of factors, but it's usually best to apply to between four and six grad schools. This number can vary depending on your personal circumstances.
You should only submit grad school applications if you have enough time and money to prepare them. It's better to send in three outstanding applications that stand out (rather than ten mediocre ones that get passed over).
Related: When to Apply for Grad School
How Many Ph.D. Programs Should I Apply to?
As a potential Ph.D. student, it probably makes more sense to apply to fewer programs than people applying to a master's program. In fact, two or three applications may be more than enough.
A limited number of schools may offer doctoral programs within your specialization. Maybe a handful of professors would be suitable advisors for your Ph.D. focus. You may have an established relationship with a specific school (or certain faculty members) that make you fairly confident of your acceptance into a particular program.
Tips on Deciding How Many Grad Schools to Apply to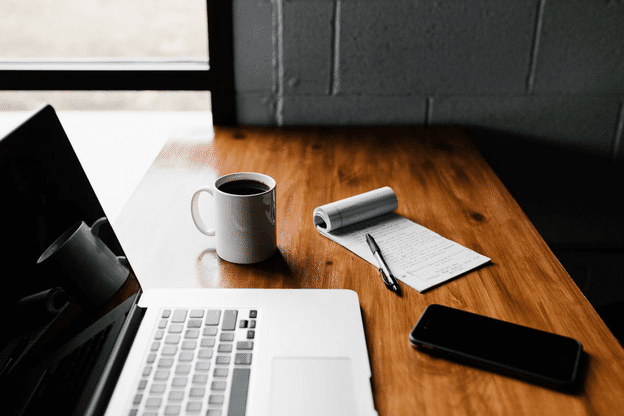 There are a few strategies that will help you determine how many master's programs you should apply to.
1. Divide and Conquer
While it can feel tempting to apply to as many grad schools as possible (to increase your chances of acceptance), this "spray and pray" method will likely hinder your prospects.
You don't want your applications to come across as generic. Instead of spamming every admissions office in the country, take a deep breath and write down a list of schools that offer the graduate programs you're considering. Divide them into three categories: dream schools, target schools, and safety schools.
We recommend selecting two safety schools you're confident you'll be accepted into, two target schools where you stand a decent chance of getting in, and one dream school where your chances of acceptance are somewhat realistic.
Dream Schools
This category represents your top choices. These are the schools you'd love to attend but aren't 100% sure that you'll be accepted due to their prestigious reputation and stiff competition.
Target Schools
This category is reserved for schools where the average test/GRE scores mirror yours. You'll have a higher chance of getting in than a dream school – but your seat still isn't guaranteed.
Safety Schools
Also known as backup schools, this category is for grad schools where your GRE and GPA are well above the average of other students accepted into the program. You can be much more confident that you're pretty much a shoo-in for the program.
2. Check the Requirements
Find out if your schools of choice have a rolling admission basis or strict deadlines. Most graduate programs will have an early deadline (December to January) and a regular deadline (March to April).
In addition to a mandatory statement of purpose, you'll probably need to submit official undergraduate transcripts and – depending on the course – a portfolio of your best work. Schools typically expect 1-3 letters of recommendation. Some may not require you to submit test scores.
At this stage, you may be able to rule out some schools entirely (because you don't meet the criteria). For the rest, you should consider whether the amount of work required to pull together all the necessary supporting materials is justified by the potential returns.
Remember that you'll want to personalize your letter of intent for each graduate school. You can use a template, but make sure you send the right letter to the right school.
Related: How to Get Into Ivy League Grad School
3. Figure Out Your Financials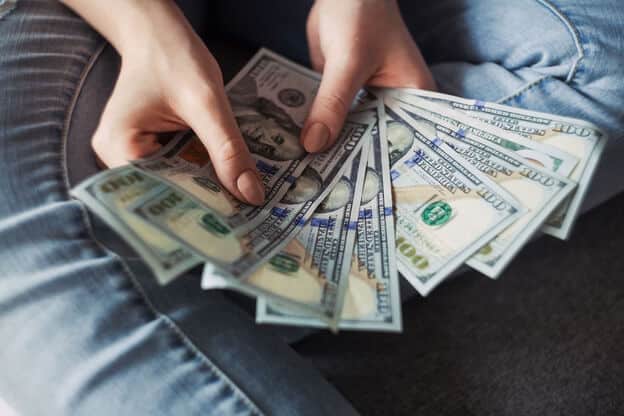 Money shouldn't determine your life goals, but each application puts a dent in your bank balance.
First: We love this list of student credit cards. It's helpful when figuring out a little extra flexibility during the school year. You can also use them to pay application fees.
While Grand Canyon University and Walden University are exceptions, most grad schools charge between $50 and $100 per application. Therefore, the more schools you apply to, the higher your costs will be. Some schools charge significantly higher application fees for their graduate programs. For example, Stanford charges a $125 application fee.
Therefore, application fees may significantly affect how many master's programs you should apply to.
Can I Afford Grad School?
Application fees aside, can you afford the tuition and cost of living at said grad school? There's no point in paying application fees if you already know that the school is out of your budget.
If money is an issue:
Look into available scholarships and financial aid options.
Consider whether you can apply for a work-study program.
Eliminate any schools that fall outside your budget and need strong financial aid offers.
4. Pick Program Over Prestige
A lot of us fall into the trap of prestige over relevancy. Sure, an Ivy League name looks good on a resume, but will it actually advance your career options enough to justify the high cost?
Review the accreditation of the program and the professors teaching the course.
Look for a high teacher-to-student ratio (an indicator of faculty involvement and interaction).
Consider the graduation rate (a metric that indicates teaching quality).
Reach out to alumni for more information on the program's reputation. Many schools will connect you to previous students who can answer your questions.
Look at LinkedIn to see what recent graduates are doing with their education.
No matter how prestigious a school might be, these criteria can help you eliminate schools that may not deliver a strong ROI.
5. Location, Location, Location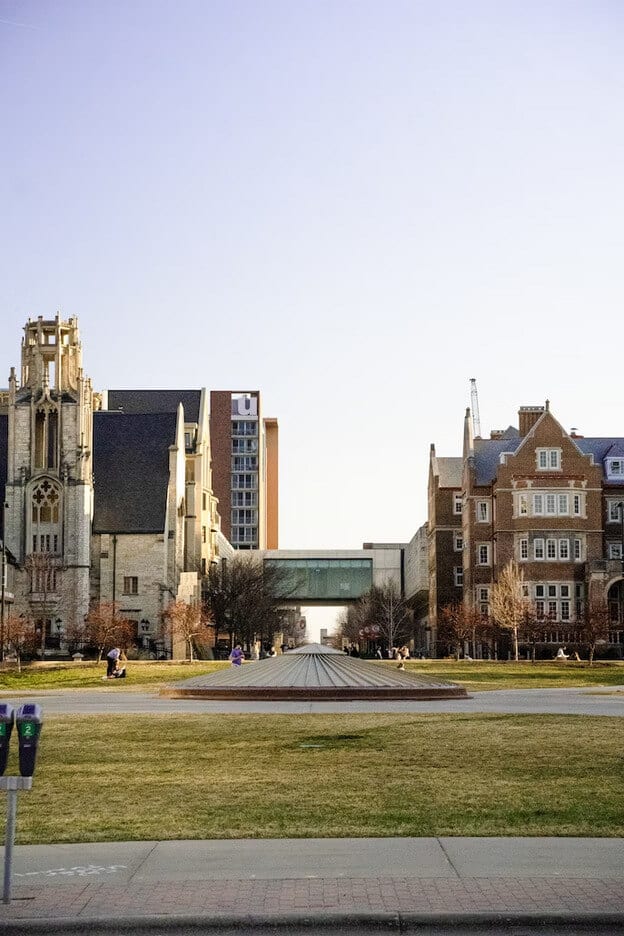 Are you looking for an urban environment packed with cultural activities? Do you prefer a smaller community where everyone knows your name? Is it warm year-round? Are winters brutal? Will I need a vehicle to get around?
Since you'll be dedicating at least two years of your life to the program, campus location is a crucial factor (unless you can study online).
Before you choose your shortlist, visit schools to get a feel for the place. You wouldn't want to arrive on orientation day and discover it's the wrong fit.
Frequently Asked Questions
Is Applying to Three Graduate Schools Enough?
While many students may find it's best to apply to between four and six grad schools, this may not necessarily be the case for you. After considering your budget, program prerequisites, what each school offers, and application requirements, three programs may be the right number for you. If you're applying for an advanced degree (such as a doctoral program), applying to two or three programs is fairly common.
However, fewer applications mean it's crucial to thoroughly research each program's requirements, pull together all supporting documents before the deadline, and prepare a strong application that will stand out.
Is Applying to Two Grad Schools Too Little?
When applying to grad school, it's important to be strategic and give yourself the best chance of getting in. While most people apply to at least three programs, your personal situation could be different:
Applying to specific Ph.D. programs
Not having the budget for multiple application fees
Having a limited number of schools that meet your requirements
Lacking time to put together more than two stellar applications
After considering the factors and criteria covered earlier in this article, develop a strategy that provides the best chance of admission and a way to serve your future goals.
Should I List Other Schools I'm Applying to For Grad School?
Many grad school applications ask you to list other schools you're applying to:
gauge your interest in the program
understand the likelihood of you being accepted into another grad school
determine which schools they may be competing with
You're not obliged to include every program. Most experts recommend including a handful of schools – but not a long list. Arguably, listing a few schools from both ends of the spectrum (i.e., safety schools, dream schools) for the best chances of gaining admission.
The Bottom Line
Still wondering, "How many grad schools should I apply to?"
Unfortunately, only you can make this decision. As a general guideline, you should aim to apply to between 4-6 grad schools, but only after you consider your chosen field, budget, educational background, and other preferences.
If you don't get into your dream school, don't be discouraged – you may have the opportunity to transfer to a different grad school later.
Good luck!