Most, if not all, businesses need to advertise in one way or another. Advertising is the best way to make people aware of their services, goods, and products, and pique consumer interest. Advertising is also one way to get customers coming in, either through the shop door — or clicking onto the website.
There's no doubt that marketing is a vital part of business success. Without advertising, a company may struggle to find customers in a competitive market. It's no wonder then that marketing managers are becoming more in demand. The BLS states that the job outlook for marketing managers from 2020-2030 is a 10% growth.
If you're considering going to graduate school for marketing, this guide might help you get started with a master's in marketing!
What's a Master's Degree in Marketing?
Marketing graduate programs often focus on the study of potential markets and customers, helping students understand issues like supply, demand, and global trade. Master's degrees in marketing are often an MS (Master's of Science) program that takes about two years to complete.
These programs help students develop effective marketing strategies by teaching them how to conduct and analyze market research. The programs blend theories of finance, business management, marketing research, and consumer behavior to help students better understand their target market and how to sell to them. Students can also specialize in focus areas like consumer behavior, digital advertising and marketing, and the business of entertainment.
A master's degree in marketing also helps students learn to create and implement advertising and promotional strategies to sell products or services. Implementing successful marketing campaigns can help businesses build a positive brand image, improving their public perception.
What's the Difference Between an MS in Marketing or MBA in Marketing?
There are a few differences between an MS and an MBA in marketing. Students still learn about marketing with an MBA, but they must take additional core courses that focus on business. MBA students will often learn more about business strategies, operations, and finance. MBAs also tend to be somewhat more expensive to take, but there's a benefit: MBA graduates often score higher-paid positions upon graduation than MS in Marketing graduates.
MBA graduates often jump into high-paying roles like brand manager, product manager, or marketing manager. On the other hand, MS in Marketing graduates usually start in entry-level positions like marketing analyst, coordinator, or assistant.
However, it's worth noting that despite the entry-level start, MS graduates tend to climb up the ladder relatively quickly. With a few years of experience, they can get into the same jobs that MBA graduates can.
If you're unsure which to go for, here are two handy tips:
If you're a fresh graduate with less than two years of experience, an MS in marketing might be good for you.
If you have four to five years of experience, you can look into an MBA.
Alternatively, you can go for both concurrently, but it may take longer and cost more to do so.
Pros and Cons of Getting a Master's Degree in Marketing
If you're still trying to decide whether you'd like to pursue a marketing master's degree, here are some pros and cons to help you figure things out.
Pros

Cons

1-year programs available
Gives you an edge if you want to climb the career ladder in a large marketing agency
May help you get your foot in the door and increase your chances of getting hired
Allows you to network and create connections that can help throughout your career
Practical experience in the field
Helps you gain advanced business knowledge

Significant time and money investment
Competitive job market
Does not always guarantee a hire in a good company
Much can be self-taught when it comes to marketing
It's possible to stay up-to-date on marketing independently online
Alternatives to Getting a Marketing Master's Degree
If a master's degree isn't the best option for you, there are other alternatives that you can opt for, such as:
Working in sales and marketing for experience
Internships that can provide you with knowledge and inside info on the industry
Short online courses and certificate courses
Self-study
Marketing is somewhat different in that you can learn much of it independently. The only drawback to self-study is that you're less likely to network and make connections in this way. You may also find yourself struggling to get hired in jobs where potential employers require higher education.
A Career in Marketing
Marketing is a very competitive sector that also happens to be dynamic and fast-paced by nature. In marketing, it's important to stay ahead of the curve with trends and developments. Pros often join associations and attend conferences because the industry changes so rapidly that it's important to keep up-to-date, or marketing strategies might not be as effective.
Creativity, resourcefulness, and planning skills are often necessary for marketing jobs. Some jobs in the field include marketing manager, digital marketing specialist, and more.
Examples of Jobs in Marketing
Once you've finished studying one of the many marketing master's programs, you can qualify for many high-paying positions, making them a fantastic return on investment on your education.
The below examples take salary data from the U.S. Bureau of Labor Statistics.
1) Marketing Research Analyst
Average Yearly Salary: $65,810
Marketing research analysts study market conditions. They glean information from market research and propose ideas that can affect market trends for services and products. They also examine the potential sales of products and services.
2) Art Director
Average Yearly Salary: $97,270
Creatively inclined marketing professionals can work as art directors. Art directors can work alone or within creative departments as they take responsibility for the visual style of any marketing collateral, product packaging, branding, and more. However, it may be difficult to find work as an art director unless you have extensive qualifications and a portfolio.
3) Public Relations and Fundraising Managers
Average Yearly Salary: $118,430
Public relations managers are responsible for directing the creation of marketing collateral and materials meant to improve the public image of their client or employer. Fundraising managers are responsible for coordinating campaigns that bring funding for their organizations.
4) Sales Manager
Average Yearly Salary: $132,290
Sales managers are responsible for heading businesses' sales teams. They organize and direct the teams, helping them research and develop new strategies to increase and maximize sales.
5) Marketing Manager
Average Yearly Salary: $142,170
Marketing managers wear many hats. They are primarily responsible for handling marketing for a product, service, or business. Marketing managers often put together budgets and estimates for marketing campaigns and get them approved, negotiate and work with ad agencies, prepare contracts, and review ad material regardless of media.
Best Marketing Master's Programs
We've curated a list of some of the best marketing master's programs available. These focus more on MS degrees rather than MBAs.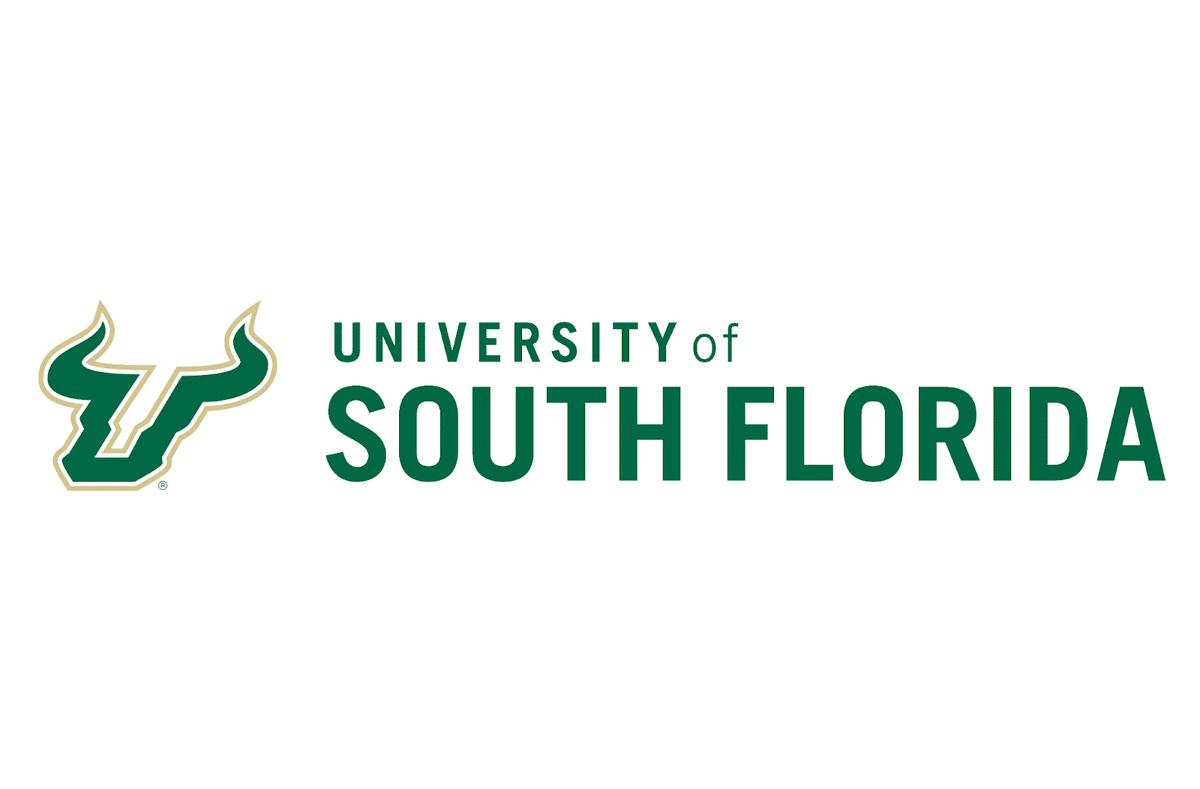 Average Tuition: In-state $8,350/year, Out-of-state $19,048/year
On-campus or Online? Campus-based, online available temporarily (during COVID-19 pandemic)
Financial Aid: Available
The University of South Florida offers an MS in Marketing degree geared more towards those already working in the field. This program helps students grow their knowledge and experience to prepare them to climb their career ladders in the marketing industry. It also prepares students for a doctorate or teaching career.
USF's MS in Marketing program requires students to complete 30-34 credit coursework hours. It focuses on digital marketing, brand management, marketing analytics, and supply chain management. Students also study courses like sports analytics, consumer behavior Insights, and creativity in marketing.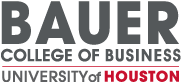 Average Tuition: In-state $8,064/year, Out-of-state $17,334/year
On-campus or Online? Campus-based (with some online classes)
Financial Aid: Available
University of Houston's Bauer College of Business offers an MS in Marketing degree that students can complete within 12 months full-time or 22 months part-time. The Bauer College of Business utilizes its business relationships with the Houston community to help advance its students' careers.
The MS in Marketing program at the University of Houston requires students to complete 36 credit coursework hours. Those who enroll will find themselves taking courses like Sales Leadership, Integrated Marketing Communications, and Product Development. Near the end of the curriculum, students must complete their final professional project.

Average Tuition: $43,200
On-campus or Online? Campus-based
Financial Aid: Available, Financial Aid Page
The University of Southern California's Marshall School of Business offers a Master's of Science in Marketing that provides individualized attention to its students. It's so deeply personalized that students can meet with the program's associate director to discuss their goals.
USC's marketing master's program requires students to complete 30 credit hours of coursework, a task that students can complete within two years. Students can choose their track, such as Consumer Behavior or Analytics. If students are interested in going into film or television, USC provides a certificate in Business of Entertainment as well.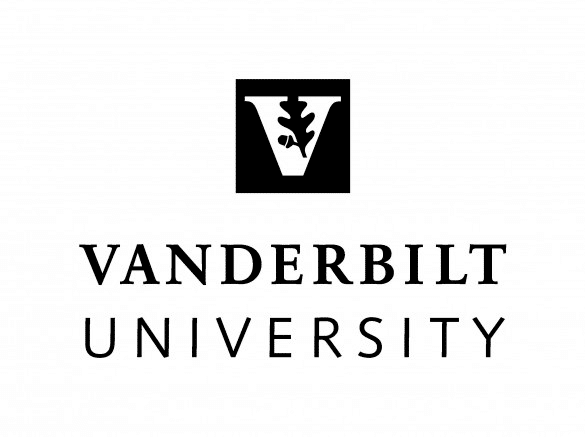 Average Tuition: $45,840
On-campus or Online? Campus-based
Financial Aid: Available
Vanderbilt University offers its Master of Marketing program through its Owen Graduate School of Management. The program has an immersive curriculum that requires students to complete 31 credit coursework hours. However, students take their classes in module form.
If students choose to pursue master's degrees full-time, they can complete their education within ten months, thanks to the module format. Each semester comprises two modules, and each module has several courses that last for seven weeks each.
While studying at Vanderbilt University, students also experience career development workshops, networking events, peer coaching, and even mock interviews to help prepare them for their careers. The university also requires its students to complete immersion experiences in the real world to help them prepare for their future careers.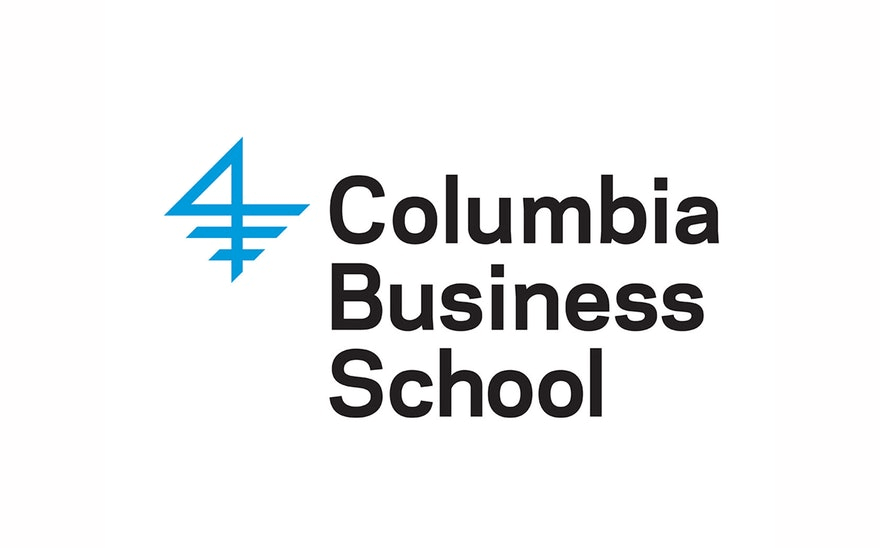 Average Tuition: $44,864
On-campus or Online? Campus-based
Financial Aid: Loans
There's no doubt that Columbia's Business School offers one of the best master's in marketing programs in the country today. Students pay hefty tuition fees, but they can complete the program in just two terms.
Columbia University's MS in Marketing Science is a STEM-eligible degree that offers an intense curriculum. This curriculum prepares students with research and analytical skills to help them excel in their fields. Students are required to complete 30 credit coursework hours. The program also requires students to take two electives in the university's doctoral program to give them an edge. A thesis may also be a requirement.
Frequently Asked Questions
Is MS in Marketing a STEM degree?
The answer is yes — but not for every marketing master's degree. Some American MS in Marketing programs have been given a STEM designation. These programs often have a strong focus on data and analytics.
Some examples of programs that are STEM-designated are:
University of Texas (McCombs)
Columbia Business School
University of Maryland (Smith School of Business)
University of Pittsburgh (Katz)
University of Rochester (Simon Business School)
Purdue University (Krannert)
Unfortunately, many STEM-designated programs tend to be more expensive than average. If you aren't sure if the program you're interested in is STEM-designated, it might be a good idea to ask.
Which Degree is Best for Marketing?
The best degree for marketing is the one that suits your intended career and specialization. It could be an associate's degree or even a bachelor's degree in marketing, which are enough to get you hired in entry-level positions.
Alternatively, you could go for a master's degree (MS) in marketing or an MBA if you want to start higher up the ladder right away.
Do Jobs in Marketing Pay Well?
According to Glassdoor.com, entry-level marketing jobs tend to offer decently competitive pay. Marketing assistants, for example, can have annual salaries ranging from $32,000 to $55,000 per year. As they climb the ladder, the salary growth increases. For example, senior marketing managers get anywhere from $73,000 to $141,000 annually. At the highest level, chief marketing officers can make $94,000 to $342,000 yearly.
According to the Bureau of Labor Statistics, the 2020 median pay is $141,490/year or $68.03/hour for advertising, promotions, and marketing managers.
Can You Get a Master's in Marketing without a Bachelor's Degree in Marketing?
You can. Many master's in marketing programs don't require a bachelor's degree in marketing. However, they may often require an undergraduate degree that is at least business-related. If your degree is non-business related, you might still be able to apply for a marketing master's by taking prerequisite courses in accounting, marketing, and financial management.
Is a Master's in Marketing for You?
Pursuing a master's degree is not easy. It's a significant investment for sure, but with enough hard work, you can leverage your master's in marketing into a successful career. Just remember, although an MS or MBA in Marketing might help set you up for an easier climb up the ladder, you'll still have to keep up with the latest trends in the field regardless!