Table of Contents
You've researched grad schools, chosen your desired master's program, and have been admitted to an institution. But what if you change your mind?
Luckily, you don't have to be stuck in a program that doesn't suit you: It's absolutely possible to transfer graduate schools (and even transfer master's credits). Read on to discover the key steps – and questions you should be asking – when it comes to transferring grad credits.
Why Do Some People Transfer Grad Schools?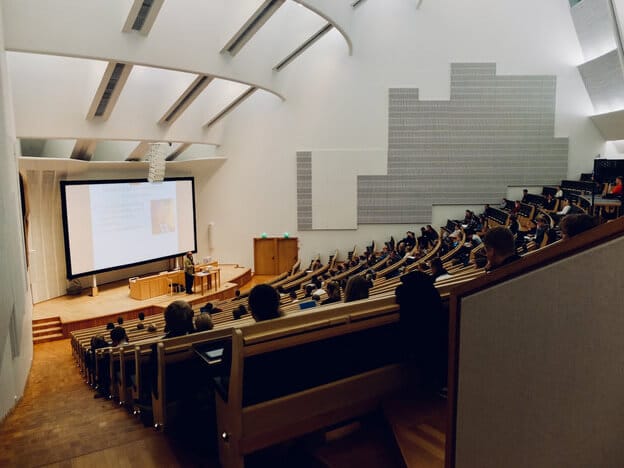 These days, it's actually pretty common to switch institutions. Some students:
desire a degree from a more prestigious school to increase job prospects
switch because their current school doesn't fit their personal needs or budgets
have goals or interests that have shifted
don't like the learning style at their institution
How to Transfer Grad School: 7 Easy Steps
Sure, you can transfer grad schools. But if you've committed to changing your educational institution, you'll first need to determine how to make the process as smooth as possible.
1. Understand Your Needs
Transferring grad schools may be your only option to complete your degree, but you should have a clear answer about why you want to switch schools. It would be pointless if your new institution didn't meet your needs. To figure out whether a transfer is right for you, consider the following points:
Think about how much time the transition will take. Will it delay your graduation?
Assess whether a switch like this will resolve the issues you currently have.
Speak to your current advisor, registrar, or another school representative about issues you're facing. Can they be resolved without switching schools?
Ensure that you'll be able to complete a new grad program (without losing any credits) by speaking with the admission advisors at your potential school.
Remember: You wouldn't want to get admitted elsewhere only to face the same problems. Take the time to assess your situation.
2. Check the School's Requirements
Once you're sure that you want to transfer grad schools, start obtaining detailed information on the grad school transfer eligibility criteria. It is not as simple as switching to a new university for an undergrad degree: Graduate programs are generally more complex.
Check guidelines regarding graduate transfer credits on the school's student web pages. Since grad school requirements depend on the institution, discuss your requirements with the transfer office over the phone, via email, and/or in person. They'll give you a stronger idea of what's needed to get your transfer request approved.
3. Pull Together Your Transcripts
Before you can start applying, your new school will need to see evidence of your completed courses. You'll need an official transcript from your old/current school as quickly as possible, as official transcripts can take up to several weeks to receive.
I'm Not a Current Student – Can I Still Transfer Graduate Credits?
You don't need to be currently enrolled to transfer graduate credits. While it depends on the field of study, most credits don't have an expiration date if they're from a nationally-accredited institution. Even if you dropped out of grad school three years ago, you might be able to transfer some – or all – of your credits.
However, some grad school credits can only be transferred within a certain period of time (typically between five and seven years).
For example, say that you apply to a master's program with a completion time of seven years. You will then need to transfer credits earned from a previous program you completed five years before. In this case, you may need to complete all of the credits to earn your degree within two years (a total of seven years since you commenced your studies). Therefore, transferring credits can occasionally put pressure on students to complete their degrees in a faster time frame.
Will All of My Grad School Credits Transfer?
You may not be able to transfer all of your credits when switching schools. This depends on the school's policies – and these vary widely. Most schools place a limit on the number of transferable credits, while others institutions don't accept any! You should always check the institution's own rules and requirements before applying for a transfer.
Usually, you'll be able to transfer more credits if seeking a similar degree (like if you relocate from one AACSB-accredited MBA to another). However, your options will certainly be more limited if you change to a completely different master's degree.
I Studied Online or Off-Campus – Will My Credits Transfer?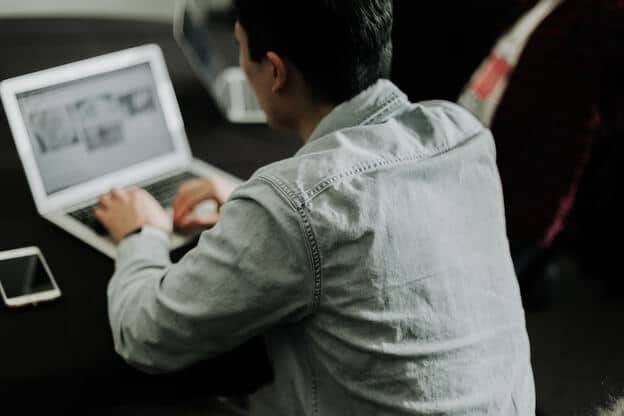 Generally, you can transfer online graduate program credits to a campus program.
Most institutions aren't concerned if students completed their previous studies online or on campus. It's important that these credits were earned at a recognized, accredited school (and that you hold a decent GPA).
4. Write a Strong Statement
While this depends on the institution, students will usually need to go through the normal application process when transferring graduate schools. This often includes writing a personal statement that outlines their experience/qualifications and explains their motivations.
As a transfer student, it's important to address the elephant in the room when writing your personal statement: Why are you looking to transfer schools? Your new institution may be concerned that you are undedicated or have had problems working with your professors or advisors. All institutions desire graduate students that become a credit to the school, so be prepared to create a strong statement – and even meet the selection committee in person to explain why you want a transfer.
5. Get Recommendation Letters
As part of your application, you may also be required to submit letters of recommendation. These documents are critical and increase your chances of being selected for the program, so be sure to request a recommendation letter from your professors and advisors.
Even if recommendation letters aren't required, presenting two or three is good practice to increase your chances. If you have a strong track record at your current institution, your new school may waive certain admission requirements (such as the GMAT and GRE).
6. Submit Your Application & Apply for Credit Transfers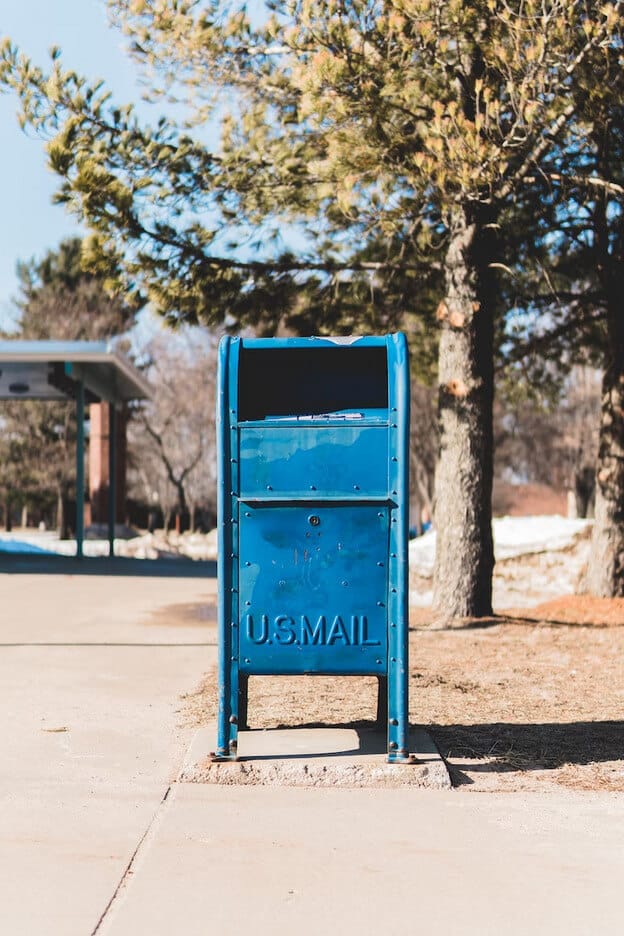 Once you have all these elements in place, it's time to submit your application. Once you've been accepted, the next step is to complete the process to transfer master's programs.
To do this, you'll need to arrange for your grad school credits to be transferred to your new institution. You want to make sure that you transfer as many credits as possible (since you've put a lot of hard work into your degree).
How to Use a Transfer Credit Request Form
Generally, your new school will need you to fill out a transfer credit request form. This may be called a "Transfer of Graduate Credit" or something similar, but the school's graduate admission office can tell you specifics. You'll need to specify the credits you want to transfer, then detail the coursework to show how it meets your new school's requirements.
Complete the transfer credit request form, attaching your official academic transcript, recommendation letters, personal statement, and any other required documentation.
7. Wait for Approval
Once you've put in your application, the only thing left to do is wait! Remember: There's no guarantee that your new school will accept all your credits, so wait for the green light before proceeding. If the school doesn't accept all your graduate credits, you may want to consider other institutions (or stick with your current program instead).
Questions to Ask Before Trying to Transfer Grad Schools
Depending on your individual situation, transferring grad schools may be an excellent move, or it might not be such a good idea.
Ask yourself these questions before you initiate the process of trying to transfer grad schools:
Does my prospective graduate school accept transfer students?
What is the institution's policy for transferring credit hours?
What are their admission requirements (e.g., minimum GPA, entrance exams)?
Will they waive any admission requirements and consider my previous experience?
What is my main motivation for transferring graduate programs? Will this move meet these objectives?
What is it about my current program I don't like? Is it the school, the program, or the area of study in general?
Will I be able to continue my current research or thesis if I transfer?
Will transferring master's programs push back my completion date?
Top Tips to Transfer Graduate Schools with Minimal Hassle
Research the Process
Transferring graduate programs can be a complex process and involve a range of document submissions (like transfer credit request forms) and a formal application. To avoid delaying your graduation date, do your groundwork, keep track of submission deadlines, and start the process as early as possible.
Keep Your End Goal in Mind
Before you decide to transfer to a new program, take a step back and consider why you chose your graduate program in the first place:
What were your key motivations?
What were you trying to achieve through graduate studies?
Where did the institution fall short?
Critically assess whether your new graduate school will address your current issues. Will it allow you to meet your goals?
Ask about Credits for Training and Experience
Formal training or certification courses completed during your academic career might be eligible for transfer credits, even if they weren't conducted at a university. Your new school may offer credits for work experience if you're a seasoned professional. Chat with your admissions advisor to discuss possible credit for previous training.
Only Transfer If It's a Step Up
Transferring grad schools takes a lot of time and effort – and you may need to make up for credit hours that aren't possible to transfer. Add in the complexities of adjusting to a new school and getting to know your peers/professors. Even though it's a good idea to apply to multiple grad schools, ensure there are enough benefits. After all, there's no point in going through all of this for a "safety school."
It's Not Always Worth Transferring Credits
Graduate students occasionally find that the restrictions around transferring older credits means that they're not left with much time to finish their program. If a handful of credits are fairly old, it may not make sense to transfer them. In fact, it may actually be better to start fresh so you won't be under pressure to complete your program within a short time frame.
Maximize Time in Your Current Program
Once you've applied for a transfer, you may have to sit out of your current program before you can make a move. Why not take advantage of this period by taking electives that can be transferred as credit to your new studies? If that option isn't possible, consider reducing your course load and using the time to get work published in a journal or gain work experience as a community college adjunct professor.
Take Advantage of Your New Start
Once you've successfully transferred to your preferred graduate program, make the most of it: Learn from your mistakes and approach university with a new focus.
Are There Alternatives to Transferring Graduate Schools?
If you're unhappy with your current grad school – or feel it doesn't meet your career goals – switching isn't your only option. There are a few alternatives to transferring grad school that might help address your concerns.
Look into Outside Collaboration
If your main issue is not getting along with your advisors (or you feel they can't best support your research goals), you may be able to access external collaboration opportunities without transferring schools entirely.
Ask If You Can Continue Working with Your Advisor
If your advisor has moved to a different school and you want to continue working with them, see if it's possible through external collaboration (instead of changing schools).
See If Online Classes Are an Option
Some graduate programs allow students to take some of their classes remotely. If your main issues with your current program are logistical problems or scheduling conflicts, see if your school will meet some of your course requirements online. This could go a long way to resolve your concerns, all without finding an online master's program.
Transfer Credits to Your Original School
If you're close to finishing your degree, it might make more sense to take a few courses elsewhere – then transferring those credits back to your original school. Not all programs will facilitate this, but it's worth asking!
Go for a Terminal Master's Degree
If you can't see yourself completing your doctorate, you may be able to apply your studies toward a terminal master's qualification. This would give you the option to leave school and find a job after two years or transfer to a different Ph.D. program (if you think a related area of research would be a better fit).
Frequently Asked Questions
Will My New School Accept My Credits for a Master's Program?
You can submit a request for previously-earned credits to be considered for your new master's program. In many cases, your new school will accept some – if not all – of your credits. However, there is no guarantee: Most institutions only accept the credits earned from reputable, nationally-accredited schools. Others have a policy not to accept transfer credits at all.
Do Graduate Schools Look at Transfer GPA?
This depends on the school and the admissions process, but most grad schools use your current grad program's GPA as one of their main criteria for accepting your application.
Will They Consider My Undergraduate GPA?
Again, this depends on the graduate school. If they assess your application like any other applicant, the institution will almost certainly consider your undergraduate GPA. However, a strong academic transcript from your graduate program and excellent recommendation letters may help offset a problematic undergrad GPA.
Will I Need to Sit an Entrance Exam Like the GRE/GMT?
To determine program eligibility, you may need to take an entrance test (if you didn't already sit the required test as part of applying to your initial school). GRE and GMAT are the most popular entrance tests for transfer students. An entrance test may or may not be required, but this depends on the school, your academic record, and any professional credentials.
How Long Do You Have to Transfer Graduate Credits from One School to Another?
When graduate students transfer their credits, schools usually set a time limit (this depends on the program). Ask the college admissions office to check their rules around transferring credit hours. Transferring older credits may also mean you'll need to complete your degree within a shorter time frame (i.e., before those transfer credits expire).
Can You Transfer Credits That Weren't Part of a Graduate Degree Program?
Yes, in some cases, you can get credit for formal training and education you've completed, even if it wasn't part of a graduate program. This is, however, at the discretion of the admissions office. You may even be able to get credit for professional work experience if it was extensive enough.
Can You Transfer Ph.D. Programs?
Graduate students working towards a doctorate may be able to transfer to another Ph.D. program, but this isn't as common. Ph.D. students typically work closely with a supervisor on a specific piece of research, so transferring to another school (and a different supervisor) may be impossible. Generally speaking, the further along you are with your Ph.D., the more challenging this will be.
Final Thoughts
It can be tricky to transfer graduate schools, but with a bit of research and the right approach, you'll soon find the best graduate school for transfer students and be able to start the next part of your academic career without too much hassle.
Don't let your uncertainty about how to transfer grad school get in the way of pursuing your dreams!
To help you put together a strong grad school application, check out these related guides: