Embarking on a master's degree program is a major life decision, especially when it comes to time and financial commitments. If you're wondering when to apply for grad school and master's programs, there's a lot to figure out!
You'll need to determine which schools and programs to apply for. Next, discover all the institution's requirements, fill out applications, create your resume, write a personal statement, collect recommendation letters, and secure funding (including financial aid).
We know that preparing for grad school is a lot of work! Only after you do all that is it time to submit your application.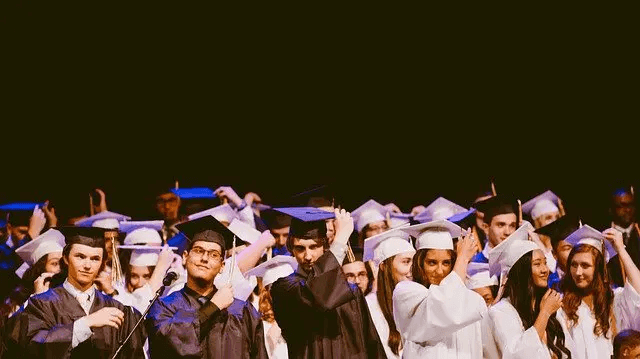 When Is the Right Time to Apply for Graduate School?
When trying to get into a specific school or program, submitting everything on time is crucial. Many programs are quite competitive, and an early submission can mean the difference between getting accepted or not. 
But what exactly is early? What's the timeline for a grad school application?
When Should You Start Thinking of Applying? 
Start your planning process as early as 18 months before your intended start date. If you were thinking of starting in the fall term of 2024, you ideally would have started preparing as early as March or April of 2023.
Starting during those months would have given you a healthy 6-9 months to meet the graduate school application deadline for fall 2024 (which would fall on December 2023 or January 2024). This should be more than enough time to put together all your grad school requirements, request recommendation letters, take any standardized tests, and so on.
Related: Need help studying for standardized tests? Magoosh is here to assist!
Do All Grad Schools Follow the Same Timeline?
It's worth noting that not all programs or graduate schools follow the typical timelines. Some schools follow rolling admissions while medical schools may follow different start dates and deadlines. 
For example, to meet the med school application deadline for Fall 2024, you'll have to start preparing in 2023! 
If you're wondering when to apply for grad school for Fall 2024, it's possible that you've missed the deadlines. If you'd prefer a fall start, you'll need to wait until Fall 2025. But don't worry: You'll have more than enough time to put together the perfect application package! 
Related: How to Apply to Grad School
When to Apply for Grad School – A Suggested Timeline
If you're wondering when to start applying for grad school, this suggested timeline might help you. The month-by-month example in the table below is a typical timeline for a December application submission or the graduate school application deadline for fall 2023.
Month
What You Need to Do
March

Determine which programs to apply to

Start signing up for standardized tests

Plan and begin studying

for your standardized tests

April

Continue preparing for your standardized tests
Request recommendation letters from your mentors

May

First attempt(s) at your standardized tests

June

Follow up to ensure your recommendation letters are progressing.
Start considering how you intend to finance your studies.

July

Start requesting your transcripts from your previous schools
If you aren't happy with your standardized test results, retake them.

August

Start working on your personal statement and/or statement of purpose

September

Seek feedback and edit your personal statement and/or statement of purpose
Check progress on your recommendation letters

October

Last chance to retake any exams you were unsatisfied with

November

Start perfecting your statement of purpose
Gather all of your materials and requirements
Send final reminders for your recommendation letters and collect them when they are ready
Start finalizing your application

December

Finalize your grad school applications and submit them!

January
February to April

Wait to hear back from grad schools
Go for campus visits if you intend to study on campus
Plan your finances and start applying for loans if you need to
If you receive offers, decide where you'd like to go!
Again, the timeline above is for the grad school deadlines for fall 2023. You'll need to adjust your timeline, depending on your intended start.
Month-by-Month Timeline: In Detail
Here is a breakdown of when to apply to grad school — essentially, the table above in greater detail. Following this rough timeline can help you start earning your graduate degree in no time.
March
At this time, start deciding which programs you'd like to apply to. 
Reach out to Mentors
Reach out to your mentors to see whether they have any recommendations for programs that might suit you best. You can also seek advice and opinions from internet forums. 
Check Due Dates
When are grad school applications due? Ensure you research the programs well to avoid missing anything during the application timeline. Figure out when you need to pay your application fees.
Prep for Standardized Tests
Begin preparing for required standardized exams. Many colleges require the Graduate Record Examination (GRE) for admission. A GRE prep class might help you get better test scores that will affect your admission and financial assistance chances.
Different graduate programs may require other tests. For example, if you're going into law school, you'll need the LSAT. If you're going into med school, you'll need the MCAT.
Start planning your study and preparation strategy for these exams and start signing up for the exams you intend to take.
Related: How Many Grad Schools Should I Apply To?
April
Keep Studying
Ensure that you spend some time studying each day – but don't forget to take a break once in a while! Once you've prepared for your exams, taking practice tests this early in the process can help you adjust your studying and prep, especially if you score poorly.
Recommendation letters matter. After all, admissions teams can gauge your work ethic from people who know you best. It's a great way to see what you'll bring to the program! If you're currently enrolled in an undergraduate program, your college professors might be the best people to ask for recommendation letters. If it's been a long time since you've been in school, consider asking your co-workers, employers, or volunteer contacts.
After considering the best candidates, it's time to reach out for recommendation letters! Ask early so people have ample time to write – and you'll be able to find new writers if anyone happens to refuse. You may need to give your writers as much relevant information as possible to help them (e.g., first draft of your personal statement, notes on what to include).
May
You can usually take standardized tests more than once without penalty – so long as you do it early enough for retakes. You'll be able to submit your best score later. That said, each attempt will cost you money.
Not all schools follow the same policy regarding standardized tests and retakes. Be sure to do the necessary research into your intended programs to determine how many retakes are allowed (if at all).
June
If you've already requested your letters of recommendation, it's a good time to do gentle follow-ups. It might be good to meet with your recommenders face-to-face.
Figure out what kind of financial aid is available to you, whether from the institution, grants, or student loans. Research the scholarships, assistantships, and fellowships for programs you're interested in. You can also look into FAFSA (Free Application for Federal Student Aid).
July
July is a good time to request transcripts from your previous schools – especially if you haven't done so yet. When applying to grad school, transcript submission is one of the major requirements. All graduate schools require them! 
This is another time to consider retaking your standardized tests like your GRE if you are unhappy with your initial score.
August
Now that you know more about the schools and programs you want to get into, you can write the first draft of your personal statement. At this point, you can write a general statement that can be revised later. Think about writing your statement of purpose, which is a short essay discussing your academic and professional background and interests.
September
During this month, reach out to family, friends, and mentors for feedback about your personal statement and statement of purpose. It's likely that they'll have valuable input to make improvements. 
Remember: These statements should be concise while getting your point across. Any professional in your intended field of study should be able to understand what you are trying to say – even if they aren't interested or specializing in your sub-discipline.
October
As you get closer to applying for grad school in Fall 2024, pay attention to your testing. If you're unsatisfied with your results, October is likely your last chance to retake any standardized tests.
November
As you're only a month away from your December deadline, now's the time to perfect your statement of purpose and personal statement. Finalize your drafts!
Gather all your materials and requirements and start completing all your application forms for your desired graduate schools.
Send final reminders for your recommendation letters. Start collecting them as soon as they're available.
December
This month is when most application forms are due. Finalize yours before submitting them!
January
If you thought the process of applying to grad school ended in December, you'd be wrong! January is the time to complete FAFSA (assuming you're an American citizen) in order to secure a federal loan for your studies.
February Through April
February to April is essentially a waiting game to hear back from the graduate schools. Campus visits will help see your potential study environments and ask other graduate students about their experiences. You've already filled out FAFSA, so start applying for grants, scholarships, fellowships, and other loans. If you receive multiple offers, it's time to choose where to earn your graduate degree!
And that's it — that's the graduate school application timeline in a nutshell!
A Note About Our Timeline
While you can always condense our process into a shorter period of time, we wouldn't recommend cutting the timeline to fewer than 12 months. You'd be pressed for time, won't have as many opportunities for test retakes, and your recommenders will have less time to write strong letters of recommendation for you.
Frequently Asked Questions
When Should I Begin My Grad School Applications? 
To know your application timeline, you should first determine your intended start. Once you have decided, tack on twelve to eighteen months (ideally eighteen) to give yourself enough time to prepare your application properly.
When Are Graduate School Deadlines?
The best way to know when grad school application deadlines are is to check with your desired schools and programs. Not all schools have the same deadlines, so note important dates so as not to miss them! There are some typical deadlines, though — for example, many universities will set December to January deadlines for fall term starts.
When Do I Apply for Graduate School for Fall 2024? 
The deadlines may vary from program to program, but in most cases, the deadline for the fall 2024 term is around December of the previous year to January of the current year. That means if you wanted to apply for grad school for fall 2024, you needed to apply in December 2023 or January 2024. However, you might still be able to apply for certain programs if they have rolling admission.
Do You Apply for Grad School Junior or Senior Year?
You'll want to start preparing at least one year, but ideally eighteen months, before your start date. Thus, if you want to go to grad school right after graduating college, you'll want to start the application process as early as junior year.
Wrapping up
So, when do you apply for grad school? When applying to your dream grad school programs, start as early as possible – about 18 months in advance. This will help you iron out all the kinks and make sure you submit the best possible application! If you're still unsure, the month-by-month timeline (above) can help you figure things out.