If you have a passion for art and design, a Master's in Fine Arts will put you on track for a career that you love. This initial investment will more than pay its way in the long run for anyone who wants to make a living with the arts.
Furthermore, unlike some other disciplines, an MFA will also allow you to pursue a career in teaching. Many other fields require a PhD to teach at a post-secondary level, but this is often not needed in the field of Fine Arts.
Read on to discover some of the best MFA programs that will help you build a successful career.
Best Master's in Fine Arts Programs and Universities
University of California, Los Angeles, School of the Arts and         Architecture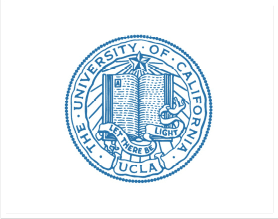 UCLA is a public land grant research university that enrolls around 40,000 graduate and undergraduate students. Its Department of Art offers an MFA program which was ranked as the top MFA program by US News & World in 2020. The program emphasizes sustainable art practices through rigorous studio sessions, experimentation, and exploration. The six areas available to study are Ceramics, New Genres, Interdisciplinary Studio, Photography, Painting & Drawing, and Sculpture.
Tuition: $11,442 per year
Financial aid: Teaching & research assistantships, fellowships, grants, work-study, loans
Acceptance rate: 14.3%
Location: Los Angeles, California
Founded: 1882
Pennsylvania Academy of the Fine Arts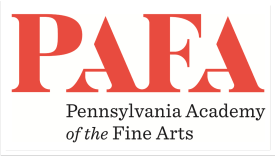 The first of its kind in the United States, PAFA is a private institution that combines an art school with a museum. It offers an MFA which is an interdisciplinary program with studio practice and seminars in theory, writing, contemporary art, and professional practices. Besides studio work and critical research, students can experiment with new possibilities.
Duration: 2 years
Credits: 60
Tuition: $40,500 per year
Financial aid: Merit scholarship, loans, grants, work-study programs, veteran benefits
Acceptance rate: 88%
Location: Philadelphia, Pennsylvania
Founded: 1805
Columbia University, New York, School of the Arts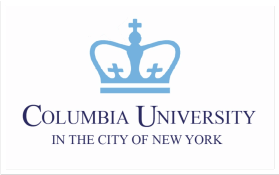 Columbia University is a private Ivy League research university and the oldest higher education institution in New York. Its MFA in Visual Arts attracts talented international students and is taught by globally acclaimed artists. The program allows students to specialize in all forms of visual arts, including painting, photography, print art, moving images, and even expanded forms like sculpture.
Duration: 2 years
Tuition: $33,440 (Spring 2022)
Financial aid: Scholarships, fellowships
Acceptance rate: 7%
Location: New York
Founded: 1754
Drexel University, College of Arts and Sciences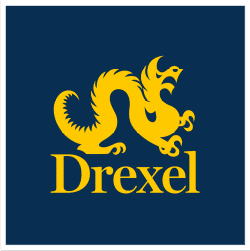 Master of Fine Arts in Creative Writing (Low-residency Hybrid Format)
Drexel University is a private research university that aims to provide educational opportunities in 'practical arts and sciences' for people of all backgrounds. This MFA in Creative Writing program can be completed mostly online, with limited in-person attendance required. The program aims to build the necessary skills for students to enhance their craft and help them find professional success.
Duration: 2 years
Tuition: $671 per credit
Financial aid: Teaching assistantships, scholarships
Acceptance rate: 77%
Location: Philadelphia, Pennsylvania and online
Founded: 1891
Boston University, College of Fine Arts


Master of Music in Music Education Online
Boston University is a private research institution with 17 schools and around 34,000 students. Its online Master's in Fine Arts in music education helps students to gain specialized knowledge in music with an emphasis on psychological, philosophical, and sociological theories, equipping graduates to transform the music departments they work in.
Credit hours: 32
Tuition: $916 per credit
Financial aid: Scholarships, veteran benefits, loans
Acceptance rate: 20%
Location: Online
Founded: 1839
Career Paths You Can Pursue with a Fine Art Master's Qualification
MFA graduates have a diverse range of career possibilities. Here are the most common jobs for people with an MFA qualification, with the average annual salary for each.
A creative director works in upper management, leading a team in creating and implementing creative work in large projects across various fields.
Product designers are responsible for designing consumer products by giving equal importance to their aesthetics and technical functions.
A video producer takes care of all aspects of creating a video, including shooting, scripting, and editing, for marketing or creative purposes.
A copywriter develops creative written content for impactful advertising campaigns and similar purposes.
An interior designer helps in transforming the interiors of offices and homes into aesthetically-stunning spaces without compromising on functionality or safety.
Other prospective careers with an MFA degree include Art Directors ($70,312), Associate Professors ($79,242), Graphic Designers ($47,093), Art Teachers ($46,911), and Music Teachers ($44,097).
Related Reading: Top 5 Best MFA in Creative Writing Programs
Requirements for Admission to an MFA Program
If you want to apply to any Master's in Fine Arts program, you'll need to have a bachelor's degree. In most cases, this can be an undergraduate degree in any field. Some universities also ask for a minimum GPA score.
Although the exact requirements vary depending on the program, you'll also typically need to submit:
Some universities also ask you to complete an interview. Unlike other disciplines, for an MFA, you'll normally need to present a portfolio of your art or design pieces.
How to Choose the Right MFA Program
When you have decided to apply for a master's degree in fine arts, there are a few factors that will help you choose the best program for you.
The field of arts is vast, so it's not surprising that there are a ton of different degrees in fine arts. It's important to find a program that suits your passions and preferences. MFA courses may focus on visual arts, video production, interior design, dance, music, or virtually anything else related to arts and design.
When choosing an MFA program, it's important to consider location. If the campus is not within easy commuting distance of your home, you'll have to consider accommodation and transportation costs. Some programs also offer flexible online study options.
Some MFA programs count globally-acclaimed artists and scholars among their faculty and potential mentors. It's also important to consider the faculty-to-student ratio, as this is an important indicator of the quality of program delivery.
Tuition and other fees vary from university to university, though some offer full funding and scholarships. It's important to research all expenses and decide how you'll handle them before joining any program.
Typically, fine art master's programs run for around two years. However, there are also programs that you can complete in as little as one year, and others that you can push out to three years or more with flexible study options. Although an express study track will deliver you your degree quicker, flexible part-time options will allow you to balance work and personal commitments with your studies – so it's important to weigh up what's best for you!
Master's in Fine Arts FAQs
What can you do with a Master's in Fine Arts?
An MFA degree can help you secure an exciting and rewarding job in a range of different fields, such as writing, visual arts, performing arts, teaching, and consultancy.
Is a Master's in Fine Arts worth it?
Like anything, an MFA has its pros and cons. But if you're passionate about the arts and want to make a living as an artist, dancer, art designer, video producer, sculptor, or photographer, no other program will help you to achieve this more than an MFA.
What is the difference between a Master of Arts and Master of Fine Arts?
While MA and MFA degrees are both associated with arts subjects, MFA has a more practical leaning than an MA degree, which is more academic, generally speaking. Additionally, MFA programs are often considered terminal degrees – that is, the highest qualification in the field, rather than a prerequisite to apply for a PhD.
Is there a PhD in fine arts?
Unlike many other disciplines, an MFA is generally considered a terminal degree, that is, the highest qualification you'll need to pursue a career in the field. This means that you can usually teach at a university level with a Master's in Fine Arts. A PhD in fine arts is not very common, though some universities do offer a DFA (Doctor of Fine Arts) degree, which is equivalent to a PhD.
What is the salary of Fine Arts?
The average annual salary of a professional with a Master of Fine Arts is $63,000, according to Payscale.com. This salary can vary depending on the industry and the exact role, as well as other factors.
Key Takeaways
Many talented professionals make a living in arts, design, music, videography, writing, and dance. A Master's in Fine Arts is an invaluable degree for several reasons. It can help you focus your talents and hone your skills while also offering a range of networking opportunities.
The top MFA programs will allow you to study with renowned teachers and mentors and set you up for a successful career in a field that you truly love.