Many people have a talent for stories, but not everyone will become a successful author. In many cases, people simply need to hone their skills – and the best MFA creative writing programs are the key.
If you have an undergrad degree and are looking for the next step in your academic adventure, you're in luck: We've scoured MFA creative writing rankings to find you the best programs.
The 10 Best MFA Creative Writing Programs
1. Johns Hopkins University – Krieger School of Arts & Sciences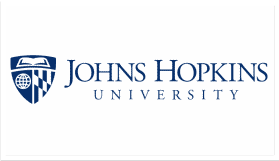 Located in Baltimore, Maryland, Johns Hopkins is a world-renowned private research university. Their Master of Fine Arts in Fiction/Poetry is one of the best MFA creative writing programs anywhere. Students take courses and receive writing practice (in fiction or poetry) at the highest level. This MFA program also offers the opportunity to learn with an internationally renowned faculty.
Duration: 2 years
Financial aid: Full tuition, teaching fellowship (for all students set at $33,000/year)
Acceptance rate: 11.1%
Location: Baltimore, Maryland
Founded: 1876
2. University of Michigan – Helen Zell Writers' Program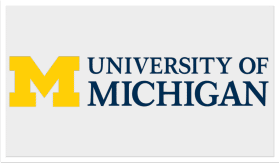 The University of Michigan is a public research university – and the oldest in the state. Its Master of Fine Arts program is one of the best MFA creative writing programs in the country, exposing students to various approaches to the craft. While studying under award-winning poets and writers, students may specialize in either poetry or fiction.
Duration: 2 years
No. of hours: 36
Financial aid: Full funding
Acceptance rate: 26.1%
Location: Ann Arbor, Michigan
Founded: 1817
3. University of Texas at Austin – New Writers Project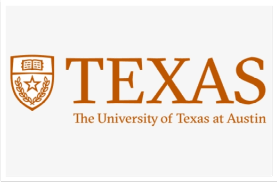 The University of Texas at Austin is a well-known public research university with around 50,000 students at the graduate and undergraduate levels. It offers one of the best MFA programs for creative writing, aiming to enhance and develop its students' artistic and intellectual abilities.
Duration: 3 years
Financial aid: Full funding
Acceptance rate: 32%
Location: Austin, Texas
Founded: 1883
4. University of Nebraska – Kearney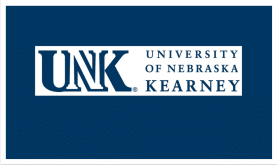 The University of Nebraska strives to provide quality, affordable education, including its online MA English program. Students can focus on four areas, including Creative Writing (which provides experiential learning in either poetry or prose).
Credit hours: 36
Tuition: $315 per credit hour
Financial aid: Grants, Work-study, Student loans, Scholarships, Parent loans
Acceptance rate: 88%
Location: Online
Founded: 1905
5. Bay Path University (Massachusetts)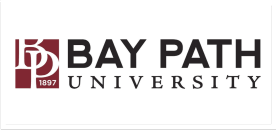 Bay Path University is a private university with various programs at undergraduate, graduate, and doctorate levels (including women-only undergraduate programs). This creative non-fiction writing program is one of the first fully online programs in the country. No matter their location, students are able to develop their creative writing skills and knowledge – in a range of literary genres.
Duration: 2 years
Credits: 39
Tuition: $775 per credit
Financial aid: Federal Stafford loan, Student loans
Acceptance rate: 78%
Location: Online
Founded: 1897
6. Brown University (Rhode Island)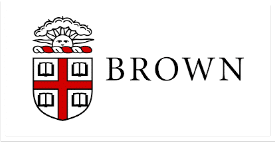 Brown is a world-famous Ivy League university based in Providence, Rhode Island. Its two-year residency MFA in Literary Arts is designed for students looking to maximize their intellectual and creative exploration. The highly competitive program offers extensive financial support. In fact, over the past 20 years, all incoming MFA students were awarded full funding for their first year of study (and many for the second year).
Duration: 2 years
Credits: 39
Tuition: $57,591 (but full funding available)
Financial aid: Fellowship, teaching assistantships, and stipends.
Acceptance rate: 9%
Location: Providence, Rhode Island
Founded: 1764
7. University of Iowa (Iowa)
The University of Iowa is a public university located in Iowa City. As one of the most celebrated public schools in the Midwest, students learn under established professors and promising writers during their two-year residency program.
Duration: 2 years
Credits: 60
Financial aid: Scholarships, teaching assistantships, federal aid, and student loans.
Acceptance rate: 84%
Location: Iowa City, Iowa
Founded: 1897
8. Cornell University (New York State)

Cornell is an Ivy League university located in Ithaca, New York. This highly competitive program accepts only eight students annually, and just two from each concentration. Not only do students enjoy a generous financial aid package, but they also have the opportunity to work closely with members of the school's celebrated faculty.
Duration: 2 years
Credits:
Tuition: $29,500
Financial aid: All accepted students receive a fellowship covering full tuition, stipend, and insurance.
Acceptance rate: 14%
Location: Ithaca, New York
Founded: 1865
9. Columbia University (NYC)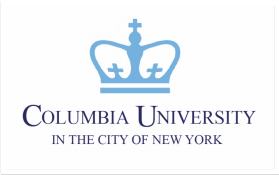 Founded in 1754, Columbia University is the oldest tertiary education institution in New York – and one of the oldest in the country. The school offers a Writing MFA in nonfiction, fiction, poetry, and literary translation. The fiction concentration promotes artistic and aesthetic diversity, with a diverse teaching staff and adjunct faculty from a wide range of diverse experience.
Duration: 2 years
Credits: 60 points
Tuition: $34,576
Financial aid: Scholarships, fellowships, federal aid, work-study, and veterans' grants.
Acceptance rate: 11%
Location: NYC, New York
Founded: 1754
10. New York University (NYC)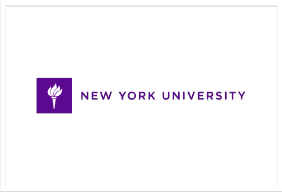 New York University (NYU) is known for delivering high-quality, innovative education in various fields. Located in the heart of NYC, the institution's MFA in Creative Writing boasts celebrated faculty from poetry, fiction, and creative non-fiction backgrounds. This dynamic program fosters creativity and excellence through literary outreach programs, public reading series, a literary journal, and special seminars from visiting writers
Duration: 2 years
Credits: 32
Tuition: $53,229
Financial aid: Fellowships, scholarships, and federal aid.
Acceptance rate: 11%
Location: NYC
Founded: 1886
Common Courses for MFAs in Creative Writing 
As part of your master's in creative writing program, you'll usually need to complete a number of compulsory courses, along with certain electives. Common courses you'll need to take include:
Literary theory
History of storytelling
Genre conventions
Market trends
Marketing manuscripts to publishers
Thesis or dissertation
Typical Requirements for Applying to an MFA Creative Writing Program
Besides the application form and fee, most MFA in creative writing programs have standard requirements. While the following are the most typical requirements, always check with the specific program first:
1. Resume
Make sure your resume includes all relevant information to showcase your interests, skills, and talent in writing.
2. Writing Sample(s)
MFA creative writing program selection committees look for applicants who are serious about writing. Therefore, they typically ask for at least one 10-20 page writing sample. The best samples showcase talent in your preferred area of writing (e.g., fiction, non-fiction). MFA poetry programs have varied sample requirements.
3. Transcripts
You'll need to show your undergraduate degree (and possibly high school) transcript.
4. Statement of Purpose
A statement of purpose is usually 1-2 pages and shows your passion for writing and potential to succeed in the program.
5. Recommendation Letters
Most programs require letters of recommendation from academic or professional contacts who know you well.
Related reading: How to Ask a Professor for a Grad School Recommendation
6. GRE Scores
Some MFA programs require GRE scores (though this is not the case for all universities). If you happen to need some assistance while studying for your GRE or GMAT, be sure to check out Magoosh for easy test prep!
What Can Creative Writers Do After Graduation?
As a creative writer with an MFA, you'll have a variety of career options where your skills are highly valued. Below are a few of the common jobs an MFA creative writing graduate can do, along with the average annual salary for each.
A creative director leads a team of creative writers, designers, or artists in various fields, such as media, advertising, or entertainment.
An editor helps correct writing errors and improve the style and flow in media, broadcasting, films, advertising, marketing, and entertainment.
An academic librarian manages educational information resources in an academic environment (such as a university).
Copywriters typically work to present an idea to a particular audience and capture their attention using as few words as possible.
Technical writers are tasked with instruction manuals, guides, journal articles, and other documents. These convey complex details and technical information to a wider audience.
A writer usually provides written content for businesses through articles, marketing content, blogs, or product descriptions. They may also write fiction or non-fiction books.
A social media manager is responsible for creating and scheduling content on social media, and may also track analytics and develop social media strategies.
Journalists may work for newspapers, magazines, or online publications, researching and writing stories, as well as conducting interviews and investigations.
A public relations officer works to promote and improve the public image of a company, government agency, or organization. This is done through work such as: preparing media releases, online content, and dealing with the media.
Lexicographers are the professionals who create dictionaries. They study words' etymologies and meanings, compiling them into a dictionary.
Can You Get a Creative Writing Degree Online?
Yes, a number of institutions offer online master's degrees, such as Bay Path University and the University of Nebraska. Online courses offer a high degree of flexibility, allowing you to study from anywhere – and often on your own schedule. Many students can earn their degrees while continuing with their current job or raising a family.
However, students won't receive the full benefits of a residency program, such as building close connections with peers and working with the faculty in person. Some on-campus programs also offer full funding to cover tuition and education expenses.
Pros and Cons of an MFA in Creative Writing
Like anything, studying an MFA in Creative Writing and pursuing a related career can have its benefits as well as drawbacks.
Pros:
It'll motivate you to write.
Many people are talented but struggle sitting down to write. An MFA program will give you the motivation to meet your deadlines.
Writing can be a solitary pursuit. It can be hard to connect with others who are just as passionate about writing. An MFA program provides students with a community of like-minded people.
Graduates have teaching prospects.
An MFA is one option that can help you find a teaching job at the university level. Unlike some majors that require a Ph.D. to enter academia, many post-secondary instructors hold an MFA.
Cons:
Not always the most marketable job skills
Although an MFA in Creative Writing will provide several useful skills in the job market, these are not as marketable as some other forms of writing. For example, copywriting arguably has a wider range of job prospects.
It could limit your creativity.
There is a risk that your writing could become too technical or formulaic, due to the theories learned during your MFA. It's important to know the theory, but you don't want to let it limit your creativity.
How Long Does It Take to Get an MFA Degree in Creative Writing?
A master's in creative writing typically takes between 2-3 years to complete. Unlike other master's degrees' accelerated options, creative writing program requirements require a greater number of workshops and dissertations.
Alternatives to Creative Writing Majors
There are plenty of similar majors that can set you on the path to a career in the creative writing field. Consider alternatives like an MA in English, literature, humanities, media studies, and library sciences.
Related Reading: Master's in Fine Arts: The Ultimate Guide
Frequently Asked Questions
What Can I Do with an MFA in Creative Writing? 
An MFA graduate could teach creative writing at a secondary or college level. They may pursue a career in advertising, publishing, media, or the entertainment industry. They could also become an author by publishing fiction, non-fiction, or poetry.
Are MFA Creative Writing Programs Worth It?
Having an MFA opens doors to a range of well-paid careers (more on that above). If you're skilled in writing – and want to make a decent living with it – an MFA program might be an excellent choice.
How Do I Choose an MFA in Creative Writing?
First, consider whether an on-campus or online MFA program is best for you (depending on your lifestyle and commitments). Another key consideration is a university with renowned authors on their teaching staff who will give you the highest levels of training in creative writing. Also, consider your preferred focus area (e.g., fiction, poetry, nonfiction).
What Are MFA Writing Programs?
An MFA in writing or creative writing is an advanced program that teaches students the art and practice of writing. During these programs, students hone their writing skills and equip themselves to publish their own work – or pursue a career in media, teaching, or advertising.
Can You Teach with an MFA? 
Yes! Teaching is one of the many career options an MFA provides. An MFA in creative writing can qualify you to be a teacher in creative writing (in schools or the higher education sector).
Is It Hard to Be Admitted to MFA Creative Writing Programs?
MFA creative writing programs are relatively competitive. Therefore, not all applicants will get into the program of their choice. However, if you are talented and ambitious that becomes more likely. Having said that, the most prestigious universities with the best MFA creative writing programs accept a small percentage of the applicants.
What Is the Best Creative Writing Program in the World? 
A number of creative writing programs are known for their famous faculty and excellent courses, like the Master of Fine Arts in Fiction/ Poetry from Johns Hopkins and the MFA in Literary Arts from Brown University. Outside the US, the most celebrated English program is likely the University of Cambridge's MSt in Creative Writing.
How Hard Is It to Get an MFA in Creative Writing?
An MFA is an intensive, highly-involved degree that requires a certain amount of dedication. Anyone with a passion for creative writing should find it rewarding and satisfying.
Should I Get an MA or MFA in Creative Writing?
Whether you choose an MA or MFA in creative writing depends on your own interests and career ambitions. An MFA in creative writing is ideal for anyone passionate about pursuing a career in fiction, poetry, or creative non-fiction. An MA is a broader degree that equips students for a wider range of career choices (though it will qualify them for many of the same roles as an MFA).
Can I Get Published Without an MFA?
Absolutely. However, studying for an MFA will equip you with a range of skills and knowledge that are extremely helpful in getting your work published, from honing your craft to submitting your manuscript to working with publishers.
What Are the Highest-Paying Jobs with a Master's in Creative Writing?
An MFA in creative writing can help you land a range of jobs in the creative and literary fields. The highest-paying jobs for graduates with a master's in creative writing include creative directors ($90,000) and technical writers ($78,000).
Key Takeaways
An MFA in creative writing program will hone your talents and develop the skills you need to become a successful writer. The best MFA creative writing programs will give you incredible knowledge of the field while developing your practical skills in fiction, non-fiction, or poetry.
The acceptance rate for the best MFA writing programs is fairly low, so it's crucial to understand the requirements well and prepare thoroughly. To help you with your application, check out our guide to applying to grad school.
Related: