Table of Contents
Michigan is the tenth-largest state in the US and boasts one of its most important economies. Detroit is most notably, the country's hub for automotive manufacturing.
The state is also home to several prestigious universities, and over 80 public and private colleges in total, catering to various levels of students. This includes Michigan State University, one of the largest universities in the USA, and the University of Michigan, which is recognized as a leader in many areas.
If you're looking to get your doctorate, there are some of the best PhD programs in Michigan. Which doctorate program in Michigan is right for you?
Check out the costs, tuition, and acceptance rates below.
Best PhD Programs in Michigan
The University of Michigan Ann Arbor, Ross School of Business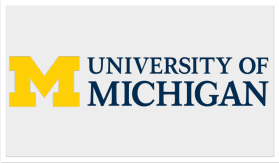 The University of Michigan is a globally-renowned institution which the US News & World Report named fourth in the country for business programs and the third best public school overall. One of the best Michigan PhD programs, it is jointly offered by the Ross School and the university's economics department, exposing students to economic theory as well as business applications.
Courses include: Math for economics, entrepreneurship & labor markets, and econometrics.
Duration: 5 years
Tuition: Full funding
Financial aid: Fellowships, research assistantships, tuition waiver, stipend, and health insurance.
Delivery: On-campus
Acceptance rate: 26%
Location: Ann Arbor, Michigan
Michigan State University, Broad School of Business
PhD in Operations and Sourcing Management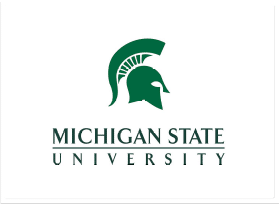 Michigan State University is one of the best public universities in the state and was ranked first in supply chain/logistics studies. This program is known worldwide in operations management and logistics circles and prepares students to become experts in the field or take on leading positions in academia. This makes this program one of the most prestigious Michigan PhD programs in this discipline. Students can choose to specialize in either operations management or supply chain management.
Courses include: Evolution of logistics thought & research, advanced organizational research methods, and analytical research in OSM.
Duration: 4 years
Tuition: $14,710
Financial aid: Fellowships, research assistantships, teaching assistantships, traineeships, employment, and loans.
Delivery: On-campus
Acceptance rate: 76%
Location: East Lansing, Michigan
Central Michigan University
PhD – Biochemistry, Cell, and Molecular Biology

Central Michigan University boasts a state-of-the-art biosciences center worth $95 million, spread over 169,000 square feet, and housing a range of cutting-edge laboratories and facilities. This life science PhD in Michigan has a collaborative, innovative, and interdisciplinary approach to basic and translational research in a number of specialized fields, such as cancer, developmental biology, and cell signaling.
Courses include: Biomolecular structure and function – proteins and nucleic acids, research ethics and responsible conduct of research, and careers in biomedical sciences.
Credits: 60
Duration: 5 years
Tuition: $828 per credit hour
Financial aid: Scholarships, grants, and loans.
Delivery: On-campus
Acceptance rate: 69%
Location: Mount Pleasant, Michigan
Wayne State University, College of Engineering
Doctor of Philosophy in Computer Science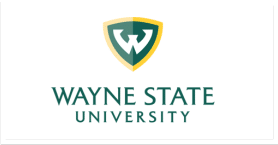 The College of Engineering at Wayne State University offers a wide range of engineering PhD programs in Michigan, delivered by reputed faculty members. This program aims to prepare students to be expert researchers and educators capable of working in industry or academia. It empowers students to solve the problems of modern society through advanced subjects like artificial intelligence, bioinformatics, and human-computer interaction sciences.
Courses include: Problem-solving & programming, computer architecture & organization, and computer operating systems.
Credits: 90
Tuition: $736.74
Financial aid: Scholarships, teaching assistantships, research assistantships, student assistantships, and fellowships.
Delivery: On-campus
Acceptance rate: 69%
Location: Detroit, Michigan
Andrews University, School of Graduate Studies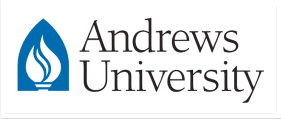 Andrews University is a popular private university that offers some of the best doctoral programs in Michigan to a diverse student population. This counseling psychology program aims to equip students to address problems in the field through activity in every sphere, such as the clinical environment, academia, churches, and business.
Courses include: Psychology of learning, multicultural issues for counselors and psychologists, and theories of personality.
Credits: 106+
Tuition: $1,428 per credit hour
Financial aid: Scholarships, grants, veteran benefits, and federal loans.
Delivery: On-campus
Acceptance rate: 49%
Location: Berrien Springs, Michigan
Hillsdale College, The Van Andel Graduate School of Statesmanship
Doctor of Philosophy in Politics

The Graduate School of Statesmanship at Hillsdale College is dedicated to studying political philosophy based on the core principles of American Constitutionalism. This is one of the best graduate programs in Michigan for students aspiring to study political philosophy from the original documents and core texts of American and Western theories to subsequently work in academia, journalism, or politics.
Courses include: Medieval political philosophy, nationalism & sectionalism, and the modern American regime.
Credits: 72
Duration: 5-8 years
Tuition: Full funding
Financial aid: Scholarships, research assistantships, fellowship stipends, and veteran support.
Delivery: On-campus
Acceptance rate: 36%
Location: Hillsdale, Michigan
Oakland University, School of Nursing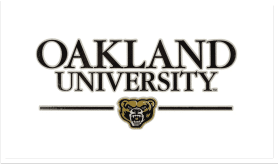 Oakland University is one of the top public universities in Michigan with state-of-the-art facilities and flexible class schedules. This is one of the most popular online graduate programs in Michigan for students aspiring to be nursing or healthcare leaders. Along with a BSN to PhD track, it also offers MSN to PhD and DNP to PhD options, all with lower credit requirements meaning you can finish the program in less time.
Courses include: Statistics in advanced nursing practice, nursing & health care informatics leadership, and advancement of health outcomes.
Credits: 80 credits
Duration: 5 years
Tuition: $839 per credit
Financial aid: NFLP (Nurse Faculty Loan Program) and loans.
Delivery: Online plus on-campus doctoral week
Acceptance rate: 81%
Location: Rochester, Michigan
Eastern Michigan University

Eastern Michigan University is the second-oldest public university in Michigan and includes diversity and inclusion in its core principles. This is reflected in its high social mobility ranking and 61% female student population. This is one of the best online PhD programs in Michigan in educational leadership and lets students choose a cognate area of study while serving as an administrator and professional educator to the diverse student population.
Courses include: Educational leadership perspectives on the scholarship of diversity, advanced organizational theory, and analysis of research in administration.
Credits: 60 (post masters)
Duration: Up to 7 years
Tuition: $64,440
Financial aid: Scholarships, grants, and loans.
Delivery: Online
Acceptance rate: 75%
Location: Ypsilanti, Michigan
Michigan Technological University Global Campus
Online Doctorate of Mechanical Engineering-Engineering Mechanics (PhD)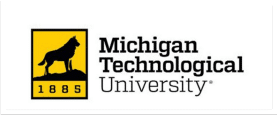 Michigan Tech is a public university that has been named on the 'Best Colleges for Your Money' list and the sixth in the country for best colleges for early career salaries. This is one of the few 100% online PhD programs in engineering in Michigan. The flexible program lets you choose your focus from a wide range of areas, such as design and dynamic systems, mechanics of multiscale materials, and autonomous systems.
Courses include: Continuum mechanics/elasticity, computational fluids engineering, and energy storage systems.
Credits: 60 (post bachelors) or 30 (post masters)
Duration: Up to 8 years
Tuition: Refer tuition page
Financial aid: Scholarships, fellowships, reduced tuition programs, and loans.
Delivery: 100% online
Acceptance rate: 68%
Location: Houghton, Michigan
Grand Valley State University
Occupational Therapy MS and DrOT (Combined Degree)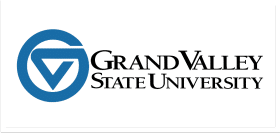 Grand Valley State University is a public institution in Michigan that offers various flexible hybrid and online programs and is well-known as a major participant in 'US Study Abroad' schemes. This is a combined program where you earn two qualifications: an MS and a doctorate in occupational therapy. You can transfer several credits towards both degrees, so you'll earn two degrees while saving a lot of time and money.
Courses include: Critical analysis of occupational science, conceptual foundations of occupational therapy, and group occupations in practice.
Credits: 109
Duration: 5 years
Tuition: $920 per credit hour
Financial aid: Scholarships, grants, federal work-study, student employment, and loans.
Delivery: On-campus and hybrid
Acceptance rate: 88%
Location: Allendale, Michigan
Popular Majors for PhDs in Michigan
Michigan's universities offer a range of doctoral programs in on-campus, online, and hybrid formats. Whatever your dream career path, it won't be hard to find schools offering programs in the field.
The most popular majors for doctorate programs in Michigan include:
Business & Management
Biological and Biomedical Sciences
Engineering
Psychology
Healthcare Management
Computer and Information Sciences
Education
Nursing
Arts
How to Earn a Doctorate Degree in Michigan
Michigan is home to many recognized universities offering doctorate degrees across a range of disciplines. The first step to earning a doctorate degree in Michigan is to do your research: decide on your majors or area of study based on your interests and career goals, as well as the delivery modes they offer. Shortlist the best universities and filter them based on these majors. Be sure to also check the faculty's reputation and areas of specialty before deciding on a college.
As a Michigan resident, if you wish, you can also try colleges in eight other states, including Wisconsin, Indiana, and Kansas, through the Midwest Student Exchange Program, meaning you'll pay only 150% of resident tuition.
Once you've decided on your preferred school, investigate their application process, prerequisites, and requirements. Give yourself plenty of time to gather everything you need for your application, including letters of recommendation, a personal essay, GRE and GPA scores, academic transcripts, and a research proposal.
Once accepted into the program, you'll need to complete various core courses and most likely some electives to meet the degree's credit requirement. You'll probably have to pass exams and submit a proposal for research, usually after two years of study. It generally takes around three years to complete the research and submit your dissertation. On successful completion of your research project following the evaluation by the faculty, you will be awarded your doctorate.
Key Takeaways
You'll find a wide range of PhD programs in Michigan offered by its many reputable universities. According to the BLS, the mean annual pay for workers in the state is $55,160, across all occupations. This compares to a mean annual salary of $113,510 for management professionals. A doctorate in Michigan, especially in the highest-paying fields, is sure to help you secure a well-paid job and build a successful career.
If you're still not sure which PhD program is the best for you, take a look at out guides to the best one-year PhD programs online and the top online PhD programs.