If you're concerned about grad school costs, you're not alone. Even with financial aid, many students find themselves taking on large amounts of debt. However, there are a number of options that can cover most – if not all – of your doctorate costs.
What Is a Fully Funded PhD Program?
"Fully funded" means that the university offers sufficient funding to cover tuition fees and even a stipend to cover other grad school expenses. To cover gaps, many institutions offer additional support in the form of grants, scholarships, loans, and employment opportunities.
Though rare, some PhD programs offer full funding for all accepted students. Understandably, the admission process is highly competitive for fully funded PhD programs.
Students who don't meet strict criteria – and aren't offered full funding – will be expected to pay for their tuition and other study expenses. Most take some form of government funding to do so.
The Top 9 Fully Funded PhD Programs in the US
1. The University of Chicago, The Department of Anthropology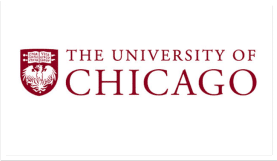 Courses: Development of Social/Cultural Theory, Archeological Theory & method, and archeological data sets.
Credits: 18 courses
Delivery: On-campus
Full funding: Full tuition, health insurance, and stipend (up to 9 years).
Other support: Grants, fellowships, and teaching opportunities.
Acceptance rate: 2.5%
Location: Chicago, Illinois
With a culture that encourages independent thinking, the University of Chicago has produced more than 90 Nobel Prize winners and produced defining research in several fields. In this interdisciplinary PhD in Anthropology program, students can study with many of the university's other departments, including: Political Science, History, and Comparative Human Development.
2. Harvard University, T. H. Chan School of Public Health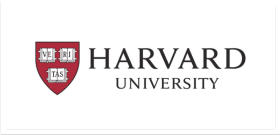 Courses: Biological sciences communications, principles of biostatistics & epidemiology, and computing environments for biology.
Duration: Approximately 6 years
Delivery: On-campus
Full funding: Stipend, tuition, and health insurance.
Other support: Fellowships, awards, and grants.
Acceptance rate: 6%
Location: Boston, Massachusetts
As the third-best university in the US, Harvard's T. H. Chan School of Public Health has incredible prestige. With several specialized public health departments (e.g., Environmental Health, Health & Population, Epidemiology), this program also offers incredible flexibility. Students can courses from the Department of Public Health, Harvard Integrated Life Sciences (HILS), and even MIT.
3. Stanford University, Graduate School of Education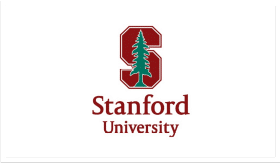 Courses: Introduction to statistical methods in education, research in curriculum & teacher education, and statistical analysis in education.
Credits: 135 units
Duration: 4-5 years
Delivery: On-campus
Full funding: Tuition aid, assistantship salary, and fellowship stipend (for 5 years).
Other support: Grants, travel fellowships, and emergency funds.
Location: Stanford, California
Stanford University tops the list of the best universities for Education Policy Studies, making this one of the best options if you want to earn a PhD in Education. This doctorate is one of the top fully funded PhD programs in education and offers six specializations, including elementary education, teacher education, and science & environmental education.
Note: In addition to this on-campus PhD program, many recognized institutions also offer free online PhD programs in education.
4. Duke University, Trinity College of Arts and Sciences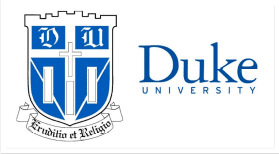 Courses: Wide range of literary topics, including African American Studies, modern European short fiction, gender studies, and more.
Duration: 6-7 years
Delivery: On-campus
Full funding includes: Tuition, fees, stipend, and health insurance.
Other support: Grants, loans, childcare subsidies, and financial hardship aid.
Location: Durham, North Carolina
As one of the country's most renowned private research institutions, Duke University has ten Nobel Laureates under its belt. Their PhD in Literature program encourages students to pursue both independent studies and inter-institutional courses from other affiliated universities. Students are able to take as many programs outside literature as they wish. Typically, all PhD students receive a "stipend, tuition, and fees support, plus six years of full coverage for health and dental insurance premiums."
5. Rice University, Jones Graduate School of Business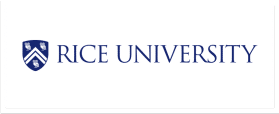 Courses: Microeconomics, econometrics, theory, and dynamic optimization.
Duration: 4 years +
Delivery: On-campus
Full funding: Tuition waiver and $40,000 yearly stipend (earned as a research/teaching assistant).
Other support: Scholarships, grants, loans, and student employment.
Location: Houston, Texas
Rice University is a well-known institution and is regularly recognized as one of the best business schools in the country. As part of its PhD in Business program, students can choose between one of four different concentrations: accounting, finance, organizational behavior, and strategic management.
Northwestern University, McCormick School of Engineering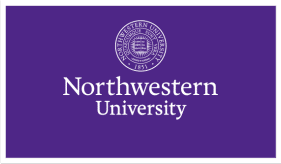 Courses: Experimental design & measurement, biological performance of materials, and advanced physical & applied optics.
Duration: 5-6 years
Delivery: On-campus
Full funding: Tuition scholarship and stipend.
Other support: Fellowships, grants, assistantships, loans, and veteran benefits.
Acceptance rate: 15%
Location: Evanston, Illinois
Northwestern University is renowned for excellence across numerous disciplines, and its biomedical engineering (BME) program was among the first of its kind. The school offers a wide range of courses, from cell and molecular engineering, medical devices and instrumental, neural engineering, and more.
7. Columbia University, Teachers College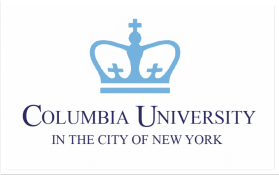 Courses: Brain & behavior, social problems for clinical psychologists, and personality & behavior change.
Credits: 95
Duration: 5 years (at least four years of residency)
Delivery: On-campus
Full funding: Tuition, stipend, and health fees (up to 4 years).
Other support: Scholarships, grants, fellowships, federal work-study, assistantships, and loans.
Acceptance rate: 7%
Location: New York City, New York
Columbia University offers a leading clinical psychology PhD program that focuses on the intersection between education, psychology, and health. Their fully funded, need-blind "Doctoral Fellowship" is given to incoming students for three years, in addition to financial aid in the fourth year (i.e., a $25,000 stipend). PhD students who receive this scholarship may be asked to work as research assistants or graduate teachers.
8. California Institute of Technology, Division of Engineering & Applied Science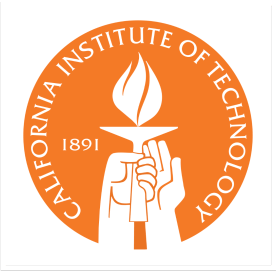 Courses: Functional programming, computability theory, and advanced digital systems design.
Credits: 54 units
Duration: 3+ years of residence
Delivery: On-campus
Full funding: Tuition charges and stipends.
Other support: Grants, scholarships, loans, and work-study.
Acceptance rate: 7%
Location: Pasadena, California
Caltech is a huge name in technology education, with over fifty cutting-edge research centers and laboratories. This includes NASA's Jet Propulsion Laboratory and astronomical observatories around the globe. To manage their rigorous course load, graduate students of the computer science program receive full tuition and a stipend of $45,000.
9. Emory University, College of Arts and Sciences

Courses: Microeconomic theory, health economics, and market structure & imperfect competition.
Credits: 55
Duration: 4-6 years
Delivery: On-campus
Full funding: Tuition, stipend, health insurance subsidy, and professional development support.
Other support: Grants, scholarships, loans, and student employment.
Acceptance rate: 19%
Location: Atlanta, Georgia
Emory University provides a liberal arts college's atmosphere and opportunities combined with an urban research university's facilities. This cross-registration program allows students to take classes at the university's partner institutions, including Georgia Tech and Georgia State University, alongside their in-house courses.
Can I Earn a Free PhD Degree Online?
If you aren't eligible for a fully funded program, that's okay! We've written an article outlining the most affordable online PhD programs, the benefits, and how to apply to them!
Key Takeaways
Many US universities – including some of the country's top institution – offer fully funded PhD programs and tuition-free online programs across various disciplines. You'll just need to demonstrate that you're eligible for the program through your academic performance and merit.
Once you qualify for full PhD funding, congratulate yourself on a job well done!
If you're still weighing your options, did you know there are 1-year PhD programs online?
Frequently Asked Questions
Can a PhD Be Free?
Yes. Eligible students can obtain a doctorate for free if a university offers fully funded PhD programs.
How Do I Get a Fully Funded PhD?
To qualify for a fully funded PhD, you'll be required to meet certain criteria and put together a strong application. You'll also need to have an excellent undergraduate academic record, recommendation letters, persuasive personal essay, and graduate school entry exam scores.
Fully funded PhDs are incredibly competitive, so it's important to plan ahead. As an undergraduate student, identify your dream school, and be sure to check the requirements and eligibility criteria. Next, work hard to meet these requirements – and set yourself apart – throughout your undergraduate studies.
Can I Study a PhD in the USA for Free?
Yes. Many US universities offer opportunities to obtain a PhD for free. For example, fully funded doctoral programs will cover your tuition and expenses. Free PhD programs don't have tuition fees but students are responsible for covering their own expenses.
However, if you aren't successful in securing a fully funded PhD and don't like the free options, there are plenty of other ways to pay for grad school.