Table of Contents
Preparing for a job interview is no easy task, and it can be even trickier if it's your first ever interview too. These days, thanks to the pandemic, it's very likely that some or all of a new hiring process you undertake will happen remotely.
There are some really big benefits to this: you'll be at home in your own place, which is great for your confidence levels. You won't have to spend time and money getting to the company's HQ for an in-person interview. Plus, you can literally log on seconds before the interview time.
Below, we've got a guide with some hints and tips to make sure you ace your video interview. Good luck!
SPECIAL OFFER: Land your dream job with this step-by-step guide by an award-winning MBA professor. Get 75% off The Complete Job, Interview, Resume/LinkedIn & Networking Guide for a limited time.
Check the WiFi
Google "Internet speed test"  to check your signal. If it's weak, you can add a WiFi repeater to boost it, or keeping doors open can help. Make sure to ask anyone else sharing your WiFi to avoid bandwidth-heavy services such as gaming for the duration of your call.
Light it right
For daytime calls, make sure to position yourself in front of a window with the light on your face, as this will avoid casting you in shadow. If natural light isn't possible, think about angling a table lamp or using a ring light so that you are well lit on screen.
Boss the background
Use a virtual background to hide a cluttered room, or if your computer doesn't handle that option, make sure you are sitting against a background that is as neutral as possible. Aim to avoid anything that will cause your interviewer to place their focus anywhere but on you.
Find your frame
Check that you are well framed on the screen. Ensure you're sitting at the center of the screen and that the camera is slightly above your eye level. Make sure you'll be looking straight ahead at people on the call, as this will help it to feel more like an in-person meeting.
Prepare your materials
Have your résumé printed out and placed to one side of your screen so that you can easily refer to it. If appropriate, prepare a few relevant examples you'd like to share as well (for example any special projects or internships) and summarize them in bullet points on some note cards.
Hide your face
If you find that your own face distracts you on video calls, place a sticky note over the area your face will be on the monitor during the call. That way, you'll give all your attention to the interviewer.
Keep calm and carry on
Don't be afraid to smile, use gestures, nod, and use body language. It will show the interviewer that you're a real person, and someone they might just like to work with.
Ready to succeed at your first video interview? The three companies below are hiring now, and you can discover lots more jobs on the TheGradCafe Job Board.
TikTok

The leading destination for short-form mobile video, TikTok's mission is to inspire creativity and bring joy. The company has global offices including Los Angeles, New York, London, Paris, Berlin, Dubai, Mumbai, Singapore, Jakarta, Seoul, and Tokyo, and is growing rapidly: in 2020 the app's daily usage increased by 41%. Right now, there are a variety of jobs on offer including Creative Strategist, Program Manager, and Threat Analyst roles.
Check out open roles at TikTok.
SpaceX

Founded in 2002 by Elon Musk, SpaceX's goal is to reduce space transportation costs to enable the colonization of Mars. It is an American spacecraft manufacturer, space launch provider, and satellite communications corporation with headquarters in Hawthorne, California. Right now, you can check out open roles across Customer Support, Network Engineering, and Technical Support Associate.
Check out open roles at SpaceX.
IBM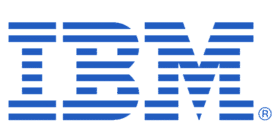 IBM is one of the world's leading providers of advanced information technology, products, services, and business consulting expertise. The company prides itself on being an early adopter of artificial intelligence, quantum computing, and blockchain. If you'd like to join, there are open roles including Data Engineer, AI Developer, and Customer Success Manager.
Check out all jobs available at IBM.