Table of Contents
Technology is becoming more and more integrated with our daily lives — with it comes threats from hackers that make your information vulnerable. Indeed, cybersecurity threats are expected to grow even more in the next few years, making cybersecurity professionals sought-after in the hiring market. Already have an extensive computer science background? Why not take it to the next level with a PhD in cyber security?
A doctorate degree in cyber security gives you a valuable qualification and in-depth knowledge of cybersecurity challenges. Not only will you be equipped to help organizations protect their crucial information, but you'll also be qualified to develop strategies for better data security and even teach the subject in university.
Ready to unlock unlimited career potential in the cybersecurity space? Let's jump into our top programs for cybersecurity PhD programs, including common requirements and costs and future career potential.
Best Programs for a PhD in Cyber Security
Arizona State University, Ira A. Fulton Schools of Engineering
Ph.D. Computer Science (Cybersecurity)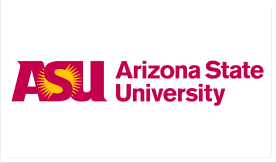 Arizona State University is certified as a National Center of Academic Excellence for Information Assurance Research and Education (CAEIAE). Its doctorate of cyber security program helps students master key theories and algorithms to apply to a modern computer science realm.
Courses: Data and information systems, information assurance and security, applied Cryptography, and advanced computer network security.
Credits: 84
Delivery: On-campus
Tuition: $11,720 per year
Financial aid: Scholarships, grants, and loans.
Acceptance rate: 88.4%
Location: Phoenix, Arizona
Capitol Technology University
Doctorate (DSc) in Cybersecurity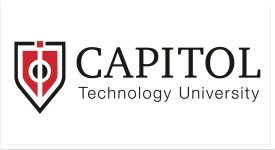 Capitol Technology University is designated as a National Center of Academic Excellence in Cyber Defense. The school's doctorate in cybersecurity program is a low-residency online program and was the first of its kind in the USA.
Courses: Situation awareness analysis & action plan processes, information assurance strategic management, information assurance implementation
Credits: 54-66
Duration: 3 years (8 semesters)
Delivery: Online (low residency)
Tuition: $933 per credit
Financial aid: Loans, Grants, scholarships, work-study
Acceptance rate: 84.4%
Location: Laurel, MD
Northcentral University, School of Technology
Doctor of Philosophy in Cybersecurity (PhD-CY)

Northcentral University is a regionally accredited university that offers many educational programs for students all over the world with one-on-one mentorship. Its PhD cybersecurity degree has a special emphasis on global security issues and covers international laws and multicultural elements.
Courses: Global cybersecurity demand, securing globally distributed infrastructure & support, and governance, audit, compliance & risk
Credits: 60
Duration: 40-44 months
Delivery: Online
Tuition: $1,094 per credit
Financial aid: Grants, loans, veteran benefits, and third-party scholarships.
Acceptance rate: 93%
Location: San Diego, CA & Scottsdale, Arizona
University of Colorado – Colorado Springs, College of Engineering and Applied Science

University of Colorado, Colorado Springs has partnerships with several defense departments, semiconductor manufacturers, and other prominent institutions, thanks to its strategic location. Though students must conduct the majority of the coursework for this doctorate degree in cyber security on-campus, a provision permits some online courses.
Courses: System administration & security, applied cryptography, and advanced system security design.
Credits: 60
Delivery: On-campus
Tuition: $918.83 per credit
Financial aid: Scholarships, student employment, and loans.
Acceptance rate: 89.6%
Location: Colorado Springs, Colorado
Northeastern University
Northeastern University promotes a co-operative education philosophy with a blend of classroom learning and professional experience. This cybersecurity PhD program offers the opportunity to conduct research in specialized facilities and labs, including the Cybersecurity & Privacy Institute and International Secure Systems Lab.
Courses: Software vulnerabilities & security, computer hardware security, and machine learning in cybersecurity & privacy.
Credits: 48
Delivery: On-campus
Tuition: $1,532 per credit hour
Financial aid: Scholarships, fellowships, assistantships, and company sponsorships.
Acceptance rate: 20.5%
Location: Boston, Massachusetts
Dakota State University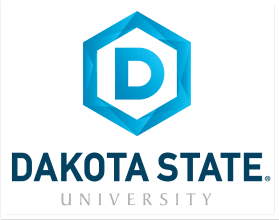 Dakota State University is known for its specialization in computer education-related programs. Its doctorate in cyber security is delivered through a combination of various distance education methods and a handful of on-campus seminars. You can apply for the program even if you don't have a master's degree, but you'll need to complete an additional 27 credits.
Courses: Full scope security testing, cyber security research, and security software engineering.
Credits: 61
Duration: 3 years
Delivery: Online (plus on-campus seminars)
Tuition: $210.80 per credit hour
Financial aid: Grants, work-study, and loans.
Acceptance rate: 83%
Location: Madison, SD
Purdue University, The Center for Education and Research in Information Assurance and Security (CERIAS)
Interdisciplinary Ph.D. Program in Information Security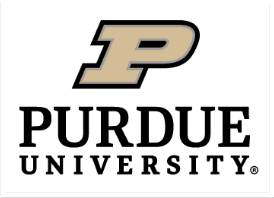 Purdue University was ranked in the top 10 most innovative universities in 2022 by the US News & World Report. This interdisciplinary cybersecurity PhD program covers ethical, political, and philosophical courses, to provide insight into technology policy issues and information ethics.
Courses include: Information security, advanced network security, and modern ethical theories.
Credits: 60
Delivery: On-campus
Tuition: Refer tuition calculator
Financial aid: Fellowships, teaching assistantships, and research assistantships.
Acceptance rate: 67.2%
Location: West Lafayette, IN
Nova Southeastern University, College of Computing and Engineering
Ph.D. in Cybersecurity Management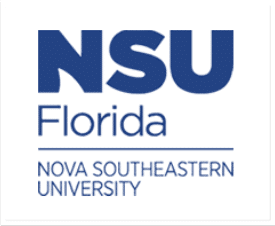 NSU is considered one of the National Centers of Academic Excellence (NCAE) in cybersecurity. To qualify for this school's PhD program in cybersecurity, you'll need to have either a bachelor's or master's degree in the field. The school also offers a direct BS to PhD pathway.
Courses: Fundamentals of cybersecurity, information security governance, and human-computer interaction.
Credits: 51 minimum
Delivery: Hybrid
Tuition: $1,282 per credit hour
Financial aid: Fellowships, scholarships
Acceptance rate: 76.2%
Location: Fort Lauderdale, Florida
St Thomas University
Doctor of Business Administration in Cyber Security Management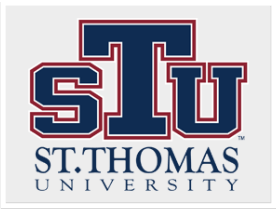 St. Thomas University is a non-profit Catholic university that emphasizes global and cultural diversity. Its doctorate of cybersecurity program lets you choose one of three research options: traditional dissertation, action research, and article dissertation.
Courses: Cyberlaw, policy & security, cyber security risk management, and information ethics.
Credits: 60
Duration: 1.5 years plus dissertation
Delivery: On-campus, online, and hybrid options
Tuition: $1,029 per credit hour
Financial aid: Scholarships, grants, loans, and work-study.
Acceptance rate: 59.6%
Location: Miami Gardens, FL
George Mason University, Volgenau School of Engineering
Information Technology Ph.D. (Information Security and Assurance (ISA) Concentration)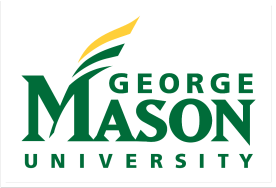 George Mason University is a public research university with an emphasis on sustainability that was ranked the most diverse university in Virginia by the US News & World Report 2018. Its PhD program in Information Technology offers a concentration in Information Security Assurance (ISA) covering cybersecurity subjects.
Courses: Secure software development, security protocol analysis, and security experimentation.
Credits: 72 minimum
Delivery: On-campus
Tuition: $663 per credit
Financial aid: Grants, work-study, and loans.
Acceptance rate: 89.2%
Location: Fairfax, Virginia
What are the Prerequisites for a PhD in Cybersecurity?
Most PhD programs in cybersecurity require a master's in computer science or a related field. Other specific requirements vary depending on the program, but you'll typically need to submit the following in your application:
Check individual requirements for each school you're considering well in advance of the application cut-off date. These programs can be competitive, so give yourself plenty of time to put together the strongest application you can!
Preparing for a Cybersecurity Doctorate Program
The best cybersecurity doctorate programs can be intensive and competitive. Therefore, it's a good idea to prepare before the program even starts – this can give you the edge you need to excel in the program!
Of course, your previous studies provide the foundation for your doctorate. An internship in the field can also help you to build useful skills and knowledge, especially when it comes to the latest trends  Likewise, participating in cybersecurity competitions or getting a cybersecurity certification can be highly advantageous.
However, the best thing you can do to prepare for a cybersecurity doctoral program is to build your network in the sector. Join professional organizations and mingle with industry folks to gain insights into the field. You can also use social media platforms like LinkedIn and Twitter to enhance your networks.
Related Reading: Best Master's in Cybersecurity Programs
Why Get a Doctorate in Cybersecurity?
A doctorate in cybersecurity allows you to develop high-level skills and knowledge on preventing and analyzing security breaches, as well as formulating strategies to manage them. It is a valuable qualification that will qualify you for top jobs at some of the best organizations, with attractive remuneration.
When choosing the best cybersecurity PhD program for you, consider the school's reputation and its accreditation. Also, look at the courses offered, as cybersecurity involves various specializations. You should also consider your budget in the context of each program's tuition, fees, and financial aid offered.
Finally, where is the program located? Is it offered on-campus, offline, or in a hybrid program? These factors will affect your ability to balance your study with work and personal commitments.
Jobs and Salary Prospects for Doctors of Cybersecurity
Some of the common roles and median annual salaries for graduates with a PhD in cybersecurity include:
Cybersecurity Engineer – $125,816
Information Security Manager – $96,406
Chief Information Security Officer (CISO) – $124,405
Security Architect – $111,433
Security Director – $105,907
Key Takeaways
You may not find as many options for a PhD in cyber security as other fields. After all, it's a specialized program. However, you'll find a few solid top cybersecurity PhD programs that give you the opportunity to learn from top research institutions and faculty.
If you've found this round-up of the best PhDs in cybersecurity helpful, take a look at our guides to the best online Master's in Computer Science and online PhD Computer Science programs.
PhDs in Cybersecurity FAQs
What is the Average Cost of a PhD in Cybersecurity?
Costs vary depending on the school, program length, and delivery (on-campus or online). Usually, a PhD in cybersecurity can be anywhere between $30,000 to $100,000.
Is a PhD in Cybersecurity Worth it?
A PhD in cybersecurity is valuable because it will qualify you for some of the most in-demand and well-paid jobs available today. According to the BLS, jobs for information security professionals are estimated to grow by 33% over the next decade, significantly more than the national average.
Can You Get a PhD in Cybersecurity?
A PhD in cybersecurity is a specialized degree, but today, many universities offer it. Several programs are delivered on-campus, online, or in hybrid formats.
How Long is a PhD in Cybersecurity?
A PhD in cybersecurity can take from 3-7 years to complete. This will depend on the program, as well as individual factors such as whether you choose to study part-time or full-time.
What Can You Do with a PhD in Cybersecurity?
A PhD in cybersecurity will equip you to work for leading organizations as a CISO (Chief Information Security Officer), information security manager, or security architect. You'll also be qualified to conduct research or work as a professor in cybersecurity or a related field.
How Many Credits are Required for a PhD in Cybersecurity?
You'll typically need 60 credits to complete a cybersecurity PhD. However, this varies depending on the specific program or university.
What Kinds of Exams are Required During a PhD Program?
Unlike most undergraduate programs, a PhD degree relies heavily on coursework and, in particular, a main dissertation or thesis. However, you'll still have to complete some exams.
Usually, there are three kinds of exams:
A qualifying exam that occurs earlier in the program.
A preliminary exam that proves the candidate's readiness to start the dissertation/research.
The final exam for the candidate to defend their dissertation/research work.
How Do You Choose a PhD in Cyber Security Program?
You should consider faculty experience, networking opportunities, available funding, accreditation, and alumni statistics before choosing a PhD in cyber security program.