Table of Contents
If you have a passion for technology, a PhD in computer science online could be the key to the career of your dreams. But what if you don't want to give up your existing job or sacrifice your personal commitments for the 4-7 years it takes to earn a doctorate? Online PhD computer science programs are the perfect solution, letting you study at your own pace and on your own schedule.
How do you pick out the top computer science PhD programs? Read on to discover the best universities offering online PhD computer science programs today.
Related: Best Master's in Computer Science Programs
Best Online PhD Computer Science Programs
Dakota State University
Doctor of Philosophy in Information Systems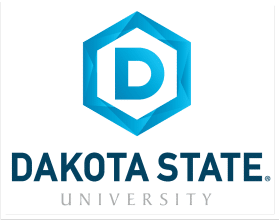 DSU is designated a center of excellence for advanced studies by The Department of Homeland Security and the National Security Agency. Its doctoral program in information systems prepares students for careers in research, education, or administration through qualitative design, quantitative research, theory, and practice in information science and software engineering.
Specializations: Analytics, Security, Healthcare
Duration: 3 to 7 years
Credit hours: 72
Tuition: $580.60 per credit hour
Financial aid: Federal loan, work-study, and grants.
Acceptance rate: 83.6%
Location: Madison, South Dakota
Northcentral University
Doctor of Philosophy in Computer Science (PhD-CS)

Northcentral University is a non-profit university primarily founded to offer online programs in higher education to working professionals. Their programs don't follow a cohort system, instead offering one-on-one coaching. Their PhD computer science online program equips students with advanced knowledge in state-of-the-art technologies such as Artificial Intelligence, Cybersecurity, and Data Mining.
Credit hours: 60
Duration: 40 months
Tuition: $1,094 per credit
Financial aid: Scholarships, loans, grants, and veteran benefits
Acceptance rate: 90%
Location: San Diego, California / Scottsdale, Arizona
Capella University
Doctor of Philosophy in Information Technology (General IT)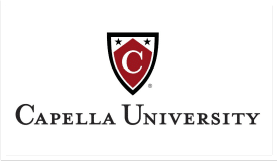 Capella University is a higher education institution that emphasizes competency-based education and works with consulting industry experts to design its curriculum. Its computer science PhD online program will help you gain advanced knowledge in IT practice and ethical leadership strategies. Out of all the online PhD programs in computer science on this list, this one offers unique courses about business research design.
You can choose an area of focus such as network architecture and design or IT security, or focus on technology within a particular industry for your dissertation. The program allows you to transfer up to a maximum of 12 credits.
Courses: Information technology strategic planning, testing, measurements, business research design, qualitative design & analysis.
Credits: 75
Tuition: $965 per credit
Financial aid: Scholarships, military benefits
Acceptance rate: 100%
Location: Minneapolis, Minnesota
Colorado Technical University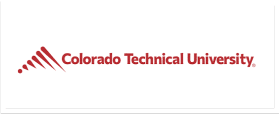 Colorado Technical University is a non-profit institution that provides higher education options for students from all backgrounds using the possibilities of today's advanced technologies and innovations. It has been awarded a range of honors and offers opportunities for lifelong learning. Its doctorate in computer science program is suitable for professionals working in the computer science industry, consultancy, and academia. You can choose between concentrations like Big Data Analytics and Cybersecurity & Information Assurance.
Courses: Computer science & information systems, future innovation, and qualitative research methods.
Credits: 100
Duration: Minimum 3 years
Tuition: $598 per credit hour
Financial aid: Grants, scholarships, and military benefits
Acceptance rate: 100%
Location: Colorado Springs, Colorado
Capitol Technical University
Doctor of Philosophy (Ph.D.) in Computer Science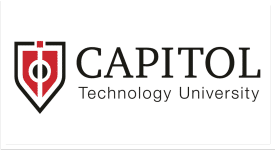 Capitol University provides industry-focused education in various technology fields through its academic and industry experts. The core courses in its PhD in computer science include computer science research methodologies, computer science future demands, and computer science doctoral writing.
Credits: 60
Duration: Minimum 2 years
Tuition: $933 per credit
Financial aid: Military discounts and student loans
Acceptance rate: 84.4%
Location: Laurel, Maryland
University of North Dakota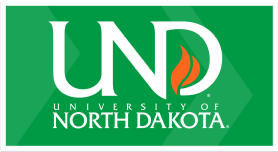 The University of North Dakota's online programs have the same curriculum, faculty, and semesters as on-campus programs, and let you earn identical qualifications as its on-campus programs. Its online PhD in computer science includes many courses on the latest technology that help prepare students with practical experience to solve real-world issues.
Courses: Data engineering and management, AI/computational intelligence, and computer forensics.
Credits: 60 (90 for bachelor's degree holders)
Duration: 4 to 5 years
Tuition: $798.08 per credit
Acceptance rate: 86.8%
Location: Grand Forks, North Dakota
The University of Arkansas at Little Rock
Ph.D. in Computer and Information Sciences

The University of Arkansas is a doctoral/research-intensive institution designated by the Carnegie Foundation and accredited by the Higher Learning Commission. Its PhD in Computer and Information Sciences is an interdisciplinary program covering subjects from diverse computing fields.
Tracks: Information quality or information science
Credit hours: 75
Tuition: $383 per credit hour
Financial aid: Graduate assistantships, loans, and scholarships
Acceptance rate: 56%
Location: Little Rock, Arkansas
Clarkson University

Clarkson University is a small university with strong links to reputed industry organizations that boasts a 97% placement rate. Its PhD in computer science is an interdisciplinary program that is jointly offered by the Electrical & Computer Engineering and Computer Science departments. The curriculum includes theory, practice, seminars, and a thesis.
Course: Theory & algorithms, languages & software development, applications, computer systems & networks
Credit hours: 36
Duration: Maximum 7 years
Tuition: $1,533 per credit hour
Financial aid: Scholarships, loans, and graduate assistantships
Acceptance rate: 78%
Location: Potsdam, New York
University of the Potomac
Doctor of Computer Science (DCS)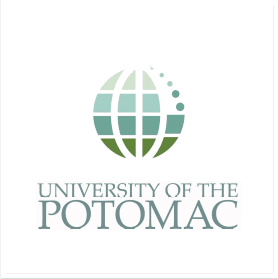 The University of the Potomac, previously known as Potomac College, offers various degrees in a range of sought-after disciplines, emphasizing technology in education. The university's PhD program in computer science aims to help students develop their skills and become tomorrow's leaders in research and development. You can transfer up to 36 credits out of the total of 60 in the program.
Credits: 60
Duration: 3 years minimum
Tuition: $1,551 per 3 credits
Financial aid: Loans, scholarships, grants, and federal work-study
Acceptance rate: 100%
Location: Washington, DC; Falls Church, Virginia; Chicago, Illinois
Atlantic International University, School of Science and Engineering
Doctor of Computer Science (D.Sc)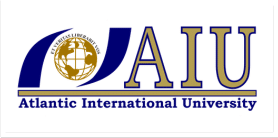 Atlantic International University's online programs are based on the philosophy that learning is individual and so are designed with a high degree of flexibility to meet every student's needs. Its PhD in computer science allows students to build on their knowledge in computing and broaden their research interests.
Courses: Machine Learning, Artificial Intelligence, Advanced operating systems, Design & analysis of VLSI
Tuition: $5,750
Location: Honolulu, Hawaii
Online PhD Computer Science Requirements
The essential prerequisite for almost every PhD in computer science online is a master's degree in computer science or a related field. Exact requirements vary between programs, but you'll typically need to submit the following:
Academic resume
Letters of recommendation
Academic transcripts
A personal statement, research proposal, or both.
After gaining admission to the program, you'll need to complete 3-7 years of studies. Usually, the coursework covers theory of advanced topics in computer science and associated disciplines. The final thing you'll need to complete to earn your doctorate is a research-based dissertation.
How to Choose a Computer Science PhD Program
It can be difficult to choose between the best computer science PhD programs available today.
Here are a few key factors to keep in mind:
Accreditation: Make sure the university or college is nationally or regionally accredited. This will mean that the program follows high standards and the certificate has value.
Cost: Keep in mind that this may not only involve tuition, but also other fees.
Curriculum: Consider the courses, specializations, and tracks offered.
Career Prospects: Assess whether the program is geared toward career paths in research, academia, or practical roles, and how these match with your interests. Will the program allow you to meet your career objectives?
Related Reading: Top 10 Best PhD in Computer Science Programs
What Jobs Can You Get with a PhD in Computer Science?
With a PhD in computer science, you'll be eligible for a range of senior-level roles in the sector.
Here are some of the most common jobs for individuals with a doctorate in computer science, with the annual median salary for each:
Related: Top 10 Highest Paying PhD Degrees in 2022
What is the Average Cost of a PhD in Computer Science?
The per-credit tuition can range from $450 to $1,000, depending on the specific program. Therefore, the total program tuition could add up to $27,000 to $60,000.
It's also important to factor in other study expenses in addition to tuition. Studying online will help you avoid accommodation and transportation fees, though you may need to pay a technology fee.
PhD in Computer Science FAQs
Can You Get a PhD in Computer Science Online?
Yes, it is possible to earn a PhD in computer science online. Many universities offer online doctorate computer science programs. While some are 100% online, others require you to complete a minimal amount of face-to-face sessions to complete the program.
Is a PhD in Computer Science Worth It?
A PhD in computer science can be extremely valuable. The Bureau of Labor Statistics (BLS) projects that computer and IT occupations will grow by 13% from 2020 to 2030, higher than the average across all occupations. Moreover, the annual median salary is $97,430, more than double that of the average across all professions.
How Fast Can You Get a PhD in Computer Science?
The duration times vary depending on the program and whether you choose to study full or part-time. You can complete a PhD in computer science in as little as three years. Most programs will let you take up to seven years to gain your doctorate.
How Long Does it Take to Get a PhD in Computer Science?
Most students take 5-7 years to complete a PhD in computer science. However, you may be able to cut this down to 3-4 years, particularly if you can transfer credits from previous studies.
Final Thoughts
The field of computing and information technology offers a wide range of opportunities. With technology advancing at breakneck speeds, this sector needs increasing numbers of professionals with advanced qualifications in specialized computer science-related fields. Therefore, online PhD computer science programs can set you up for a lucrative and rewarding career at the highest levels of the industry.
Interested in expanding your dream PhD search beyond an online computer science PhD? Discover more excellent courses, both on-campus and online, with our guides to the best free online master's courses, the best online PhDs in Psychology, and the best online engineering degrees.