Table of Contents
Technology is ever-present in daily life these days, and business is no exception. Today, any business that doesn't adopt the latest technology is bound to fail. A master's in information systems helps you develop a strong foundation in both business and information systems technology.
Professionals with an equally strong grounding in both business and technology are very sought-after in the modern business world, so this degree can be extremely valuable. Here are the country's top programs to help you decide on the best master's degree in information systems.
Best Master's in Information Systems and Universities
New York University, Courant (Graduate School of Arts and Science (GSAS))
Master of Science in Information Systems (MSIS)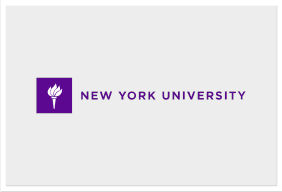 New York University is a public institution renowned for its innovative higher education. Based in New York City, it strives to maintain a global vision with an urban identity. Its interdisciplinary Master's in Information Systems program includes courses from the university's Courant Institute of Mathematical Sciences and Stern School of Business.
The program is essentially an abridged combination of a master's in computer science and an MBA. It will equip you to be a professional with strong business and information systems acumen, allowing you to pursue a career in consulting, management, IT, or other business sectors.
Courses: 13
Financial aid: None
Acceptance rate: 21.1%
Location: New York City, New York
Founded: 1831
Carnegie Mellon University, Heinz College
Master of Information Systems Management (MISM)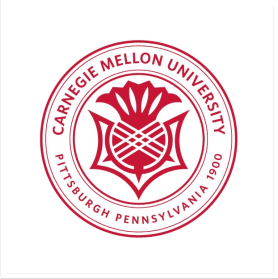 Carnegie Mellon University's Heinz College of Information Systems and Public Policy has been a specialist in data analytics and advanced fields of study for decades, making it one of the best information systems schools. This is a graduate school without boundaries that believes in using analytical methods to solve problems at the intersection of society and technology.
Its MISM program aims to create professionals with the right blend of technical knowledge and leadership skills to use technology and big data to drive modern businesses and organizations forward in the future.
Duration: 16-month and 12-month options
Tuition: Refer tuition page
Financial aid: Scholarships, student employment, loans, military veteran benefits
Acceptance rate: 17.3%
Location: Pittsburgh, Pennsylvania
Founded: 1900
Georgia Institute of Technology, Scheller College of Business
Full-time MBA (Management of Information Resources concentration)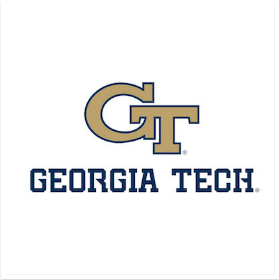 Georgia Institute of Technology, also known simply as Georgia Tech, is a renowned technology-focused research university offering programs with over 130 majors. It strives to encourage interdisciplinary, innovative research.
Its MBA program with a concentration in information systems helps students understand the importance of information systems within organizations, as well as their design and development. It has an emphasis on the threats and opportunities caused by digitization in organizations.
Credit hours: 54
Duration: 22 months
Tuition: Per year $29,508 (residents), $40,752 (non-residents)
Financial aid: Fellowships, graduate assistantships, loans, veteran benefits
Acceptance rate: 21.3%
Location: Atlanta, Georgia
Founded: 1885
The University of Minnesota, Carlson School of Management
Full-time MBA (Information Systems Specialization)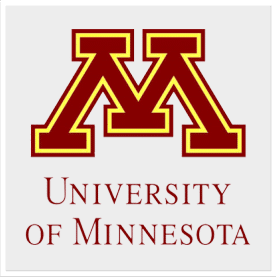 The University of Minnesota is the largest institution in the University of Minnesota System, boasting 26 Nobel Prize winners. The MBA program acknowledges the impact of digital information technology on business and society. It aims to prepare students for business environments where finance and accounting processes come with intensive compliance and security demands.
Credits: 65
Tuition (for 12 months): $40,800 (residents), $52,248 (non-residents and international)
Acceptance rate: 69.6%
Location: Minneapolis, Minnesota
Founded: 1851
The University of California Berkeley, School of Information
Master of Information Management and Systems (MIMS)

The University of California Berkeley is a world-renowned university that includes many prestigious research schools, including its Mathematical Sciences Research Institute and Space Sciences Laboratory.
This MIMS program empowers students to be able to handle a range of information-related tasks including acquiring and managing information systematically and scientifically. This program will help students become professionals who make information-based decisions in industrial, business, and academic settings.
Duration: 2 years
Units: 48
Tuition per year: $14,258.50
Financial aid: Fellowships, loans, subsidies, grants, working on campus
Acceptance rate: 17.5%
Location: Berkeley, California
Founded: 1868
University of Maryland College Park, Robert H. Smith School of Business
Master of Science in Information Systems (MSIS)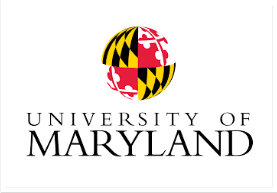 The University of Maryland is a well-known public research university and the flagship institution of the University System of Maryland. Its MSIS program aims to create professionals who can act as liaisons between business leaders and data analytics professionals. The program covers management concepts as well as data science and IT skills.
Credits: 30
Duration: 2 or 3 semesters
Tuition per credit: $1,582 (in-state students), $2,015 (out-of-state)
Financial aid: Grants, scholarships, federal work-study, loans, fellowships, graduate assistantships
Location: College Park, Maryland
Founded: 1856
The University of Washington Seattle, Foster School of Business
Master of Science in Information Systems (MSIS)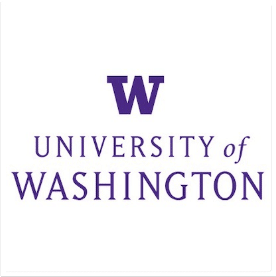 The University of Washington is the flagship university of the six public universities in Washington state and the West Coast's oldest higher education institution. It was the US' fifth-largest university for research and development spending in 2018 at $1.41 billion.
Its MSIS program is an accelerated program designed to train present and future business leaders on how to manage information systems. It is a work-compatible program that provides hands-on experience in solving complex and unstructured business problems.
Duration: 1 year
Tuition: $39,880 (residents), $45,864 (non-residents)
Financial aid: Scholarships, loans, military benefits
Acceptance rate: 55.9%
Location: Seattle, Washington
Founded: 1861
University of Pennsylvania
Master of Computer and Information Technology (MCIT)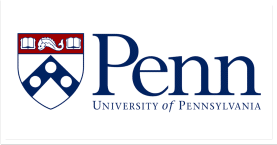 The University of Pennsylvania, or Penn for short, is a renowned private Ivy League research university that encourages diversity and emphasizes non-discrimination. Its 'One University Policy' enables students to enroll in classes at any of its 12 schools.
Penn's MCIT program is specifically designed for students who don't have any prior experience in computer science and want to embark on a career in information technology. It equips students to work in interdisciplinary roles with in-depth information systems knowledge and is also available as an online program.
Courses: 10
Tuition per course: $7,328
Financial aid: Scholarships, fellowships, student employment, research, and teaching assistantships
Acceptance rate: 9%
Location: Philadelphia, Pennsylvania, or online
Founded: 1740
The University of Southern California, Viterbi School of Engineering
Master of Science in Systems Architecting and Engineering (online and on-campus)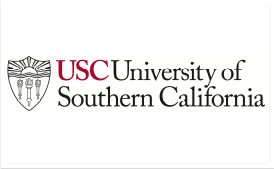 The University of Southern California, the oldest private research university in California, has 22 schools that educate students across a large number of disciplines. It is a well-known institution that includes ten Nobel laureates in its alumni. This master's program is designed to give graduate engineers and engineering managers an advanced level of knowledge about designing and implementing complex information systems.
The program emphasizes specialized systems for certain sectors such as Artificial Intelligence, Information Systems, Aerospace, Manufacturing, and Engineering Management. This is one of the few graduate programs in information systems that is available both on-campus and online in the exact same format, faculty, and requirements.
Duration: 1.5 to 2 years (full-time), 2.5 to 3 years (part-time)
Units: 30
Tuition per unit: $2,199
Financial aid: Scholarships, loans, internships, veteran benefits
Acceptance rate: 16.1%
Location: Los Angeles, California
Founded: 1880
The University of Arizona, Eller College of Management
Online Master of Science in Management Information Systems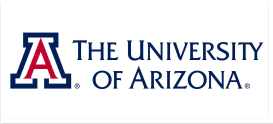 The University of Arizona is one of the best-known public universities in the US and NASA's eighth-most awarded public university for research. The master's program helps students acquire knowledge to address challenges in a tech-driven world and how to apply IT concepts in business strategies.
This is one of the few fully online MSIS programs that don't require you to attend any on-campus sessions. A flexible course of study, you can enroll at any of six different times across the year and pursue the 8-week courses in any order. This is an excellent way to pursue a master's in information systems degree without having to sacrifice your job or family life.
Duration: Minimum 10 months
Credits: 30-33
Cost per 3-unit course: $3,996
Acceptance rate: 85.1%
Location: Tucson, Arizona
Founded: 1885
Information Systems Master's FAQs
Who Can Pursue a Master's in Information Systems?
Generally, anyone with a bachelor's degree from an accredited university can apply for a master's in information systems program. Some programs have specific prerequisites, like an undergraduate degree in computer science or a related field.
Is Information Systems a Good Master's Degree?
According to the Bureau of Labor Statistics (BLS), roles as Computer and Information Systems Managers are estimated to grow by 11% from 2020 to 2030, greater than the average of all occupations overall. Graduates with this degree also enjoy competitive salaries, with the annual median salary for such professionals being $151,150. So you can expect a lucrative and rewarding career after completing a Master's in Information Systems.
What Can You Do with an Information Systems Master's Degree?
A master's of information systems will prepare you for a range of well-paid jobs, including:
Computer and information research scientist
Computer systems analyst
Information security analyst
Computer and information systems manager
Does Information Systems Require Coding?
Unlike a computer science master's, where you study programming and coding in great depth, a Master's in Information Systems involves significantly less coding. While computer science is about creating software, information systems management involves applying this software to manage information, and design and implement information databases and systems.
Why Choose a Master's in Information Systems?
Today's tech-driven world has a high demand for professionals who are equally knowledgeable in both information systems technology and business management. A master's in information systems covers diverse disciplines such as enterprise data management, strategic management of information systems, big data technologies, and data mining for business intelligence, equipping you with a wide range of skills and knowledge.
How Much Money do MIS Majors Make?
A professional with a master's in information systems earns a median annual salary of $151,150 according to the BLS. However, the exact salary you get can vary based on several factors, such as your level of experience, the organization, and the exact role.
You might be interested in master's degrees that pay well.
Key Takeaways
A master's in information systems brings excellent job prospects, allowing you to pursue an exciting career with comfortable pay. This interdisciplinary master's degree will teach you how to manage information in a business setting, create and build databases, and perform data analysis to support business strategies.
If you're weighing the pros and cons of different master's courses, check out our guides to the best Master's in Data Science programs, the top 10 online MBAs, and the ultimate guide to Master's in Business Analytics.