Table of Contents
How deep do you want to dive into the ever-growing marketing field? A marketing background is a lucrative education choice that brings you applicable expertise for any industry. These days, marketing managers make upwards of $130,000 per year. A master's in marketing is a great start.
But a PhD in marketing takes your career to the highest levels, though not only for individual businesses. You can take that expertise and dive deeper into research or pursue a teaching career in academia.
What are the best marketing PhD programs, and where can you find them? We've put together a solid list that even includes online marketing PhD programs for you to choose from!
Best Marketing PhD Programs and Schools
Arizona State University, W. P. Carey School of Business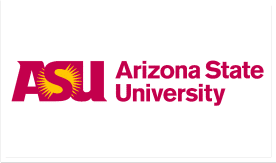 ASU was ranked no. 1 by the US News and World Report on its list of the most innovative schools. In this PhD marketing program, you can choose between three tracks: consumer behavior, quantitative marketing models, and service strategy. There are also core courses shared by all streams, which cover research methods and marketing models.
Duration: 5 years
Tuition: $11,720 per year
Acceptance rate: 88.4%
Location: Phoenix, Arizona
Harvard University, Harvard Business School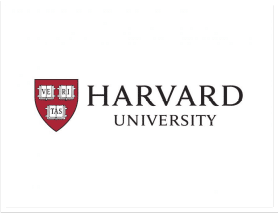 Harvard University is a world-renowned Ivy League university known for its strength in research. This program draws on various disciplines, such as research methods, statistics, computer science, machine learning, and field seminars. After the first two years, students can embark on their dissertation. Although the Harvard Business School offers this program, doctorate candidates can also collaborate with other Harvard schools and MIT.
Courses: 13
Duration: 5 years
Tuition: $50,928
Acceptance rate: 5%
Location: Boston, Massachusetts
The University of Wisconsin, Wisconsin School of Business

The Wisconsin School of Business has a strong reputation for its excellent faculty and reasonable tuition. The school's core research areas for their marketing PhD are quantitative modeling, marketing strategy, and consumer behavior. Interested in a research position at a university, or teaching a specialized course? You'll find many network opportunities if you enroll in this prorgam.
Duration: 5 years
Tuition: Refer tuition page
Acceptance rate: 57.2%
Location: Madison, Wisconsin
Carnegie Mellon University, Tepper School of Business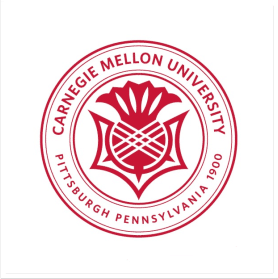 Carnegie Mellon University is based in Pittsburgh but has campuses all over the world. Their marketing PhD program covers topics like brand-choice models, marketing/operations interface, and theories of consumer behavior. Students are supported by excellent faculty to pursue quality research in specialty areas like behavioral and experimental economics, high-tech marketing, and two-sided market pricing.
Duration: 4 to 5 years
Tuition: $47,000 per year
Acceptance rate: 17.3%
Location: Pittsburgh, Pennsylvania
The University of Colorado Boulder, Leeds School of Business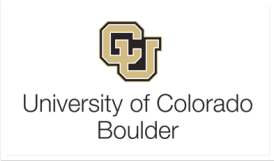 The University of Colorado Boulder is the flagship institution of the University of Colorado system and has nine schools and colleges offering around 150 programs. Its PhD in marketing is an advanced degree covering experimental and statistical methods, predictive modeling, quantitative marketing, and theory building, with crucial courses built around consumer behavior and quantitative modeling.
Tuition: $2,811 per credit
Acceptance rate: 84.2%
Location: Boulder, Colorado
The University of Missouri, Robert J. Trulaske Sr. College of Business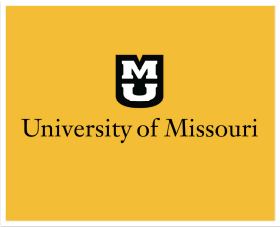 The University of Missouri is a public land-grant university that offers high-quality but affordable education. Its PhD program in marketing focuses on developing teaching and research skills and helps students prepare for careers in various research settings. The program offers small class sizes and promotes a collaborative environment.
Semester hours: 72
Tuition: $414.60 per credit hour
Acceptance rate: 81.8%
Location: Cornell Hall | Columbia, Missouri
Florida International University, College of Business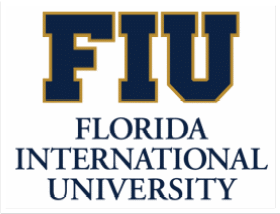 FIU College of Business is a world-renowned institution that falls within the top 5% of elite business schools globally and has been ranked second in the nation for international business programs. Its PhD in Business Administration with a focus on marketing equips students with the knowledge necessary to establish successful careers in academics and research. The program's key courses include marketing research methodology, advanced data analysis, and statistical methods in consumer research.
Duration: 4 years
Tuition: $10,935.36 per year
Location: Miami, Florida
Drexel University, LeBow College of Business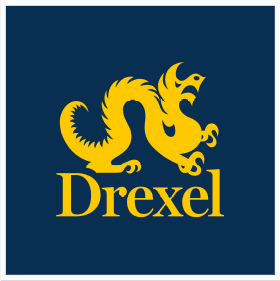 Drexel University is a well-known private research institution and center of higher learning that emphasizes experiential learning. Its PhD in marketing program covers both the macro and micro aspects of marketing, though with a greater focus on the microelements. You can also choose between electives in economics-oriented or behavior-oriented subjects. Economics-oriented courses include econometrics and advanced microeconomics, while behavior-oriented includes multivariate analysis, and behavioral science research.
Tuition: $2,000 per credit hour
Acceptance rate: 77.2%
Location: Philadelphia, Pennsylvania
Liberty University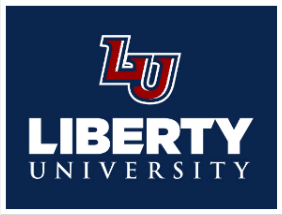 Looking for online marketing doctoral programs? Liberty University offers various fully online programs flexible enough for working professionals. Its DBA program in marketing includes strategic marketing management, supply chain management, marketing research, and marketing promotions. As one of the only fully-online marketing PhD programs available, it is ideal for working professionals who want to keep a balance between work and study. The program also lets you transfer up to 50% of credits from previous degrees.
Credit hours: 60
Duration: 3 years (average)
Tuition: $595 per hour
Acceptance rate: 50.1%
Grand Canyon University, College of Doctoral Studies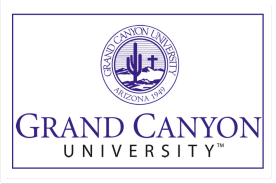 Grand Canyon University is the largest private Christian university with almost 100,000 students. Unlike a qualitative DBA, which attempts to analyze topics using insights into how and why people think and behave, this quantitative DBA focuses on analysis by interpreting numeric data. This online doctorate in marketing includes courses about quantitative data collection and analysis, the complexity of marketing, and digital technology (a PhD in digital marketing is a great specialty!) and consumer behavior.
Credits: 60
Tuition: $702 per credit
Acceptance rate: 80.7%
Should I Get a Doctorate in Marketing?
With a doctorate in marketing, you'll be eligible for various high-level roles in academia, business, and research. These positions can offer salaries anywhere from $55,000 to $155,000, making the degree a valuable qualification for your CV.
Of course, like any discipline or program, a marketing PhD has advantages and disadvantages.
Advantages of Having a PhD in Marketing:
Excellent career prospects:
A PhD in marketing will qualify you for roles at the highest levels of business management, which you otherwise might not access with a master's alone. Alternatively, you use this degree to pursue a career in academia and research.
Job opportunities in academia:
A PhD is a prerequisite if you want to teach marketing at a post-secondary level or pursue certain research career paths.
A PhD in marketing helps you contribute to advances in the field, especially in cutting-edge areas like artificial intelligence and natural language processing. In contrast, a master's degree has a smaller scope for research.
Drawbacks of a PhD in Marketing:
You have to wait to launch your career:
Studying a PhD is a serious time investment: it takes around five years to complete for most people. Of course, this is after you've already completed your bachelor's and master's degrees, so it will take you an average of 11 years before the degree brings you higher on the career ladder.
By the time you start your PhD, you might have a family to take care of. As a result, managing your studies, research, and family could be a challenge.
How to Choose a Marketing Doctoral Program?
With so many options, you might have trouble picking from the top marketing PhD programs. Here are some essential factors to consider before deciding:
1. Your career goals
You might be able to build a worthwhile career in marketing with a master's degree. But for heavy research and academic or teaching work, you'll need a PhD. If you're not interested in teaching or research, you might reconsider the time and financial commitment needed to complete a marketing PhD.
2. Accreditation
Check each school you're considering for their regional accreditation. Some marketing programs may even have programmatic accreditation to look out for. This is an important factor in picking a reputable program that's attractive to potential employers.
3. Mode of delivery
If you're already a working professional, full-time, on-campus study might not be an option for you. In this case, you must look for a PhD in marketing online that offers remote learning and flexibility.
These are just a few ideas to keep in mind. Weigh all your options and listen to your gut feeling in the end.
Alternatives to a Marketing Major
Marketing is a specialized discipline with well-defined objectives, needing specific skillsets. However, in today's interconnected world, various disciplines share many of the same concepts.
You can still build a high-level career in marketing with qualifications in different fields, like:
Advertising
Data analytics
Strategic management
Analytical management
Production management
Careers with a PhD in Marketing
A PhD in marketing can open doors to various top-level roles.
Here are some of the most common roles for professionals with a marketing doctorate, with the median annual salaries for each:
What Do You Need to Get into a Marketing Doctoral Program?
Every marketing PhD program has specific admission requirements. Always double-check by referring to the admission webpage or contacting a school representative. Usually, a master's degree in a related field is required for admission.
Most programs will also require:
PhD Marketing vs. Master's Degree: Which is Better?
A master's degree in marketing is a career-oriented qualification that can propel you into a meaningful marketing career for a variety of corporations or small businesses. On other hand, marketing PhD programs are generally research-based and will give you more specialized knowledge that equips you for a career in the academic sphere.
PhDs also require a much more significant time and financial commitment.
PhD in Marketing FAQs
What Can You Do With a PhD in Marketing?
Popular career choices for marketing PhD grads include market research analysts, chief marketing officers, and marketing professors. This advanced degree will not only equip you for roles in senior management, but also the fields of research and academia.
How Many Years is a PhD in Marketing?
A PhD in marketing typically takes five years to complete. However, some universities allow you to earn your doctorate in as little as three years, though usually only if you have enough transfer credits. At the other end of the scale, your PhD may push out to up to seven years.
Is There a PhD in Marketing?
Yes. Many universities offer a PhD degree in marketing, as well as online marketing doctorate programs for working professionals. Some schools also offer a comparable DBA (Doctor of Business Administration)..
Can I Do a PhD in Marketing After an MBA?
Yes, you can do a PhD in marketing after completing an MBA. In fact, you might consider completing a DBA to be more in line with your studies.
Key Takeaways
You can access a wealth of career opportunities available with an MBA or another master's degree. But if you want to open more doors in research and academia, a PhD in marketing is the way to go. With so many online study options, it's easier now than ever to complete a remote degree while juggling work or a family.
If you want to explore more options for excellent advanced degrees, take a look at our guides for: