Table of Contents
The life of a modern college student can be stressful: It's not easy balancing assignments, exams, and even a part-time job. By the time March and April roll around, most students are ready to blow off some steam. This is the perfect time to go on vacation with your friends, discover new places, embrace adventure, or simply relax.
Spring break destinations for college students should be budget-friendly and fun – and they should also ensure that you'll head back to school, ready to push through the end of the academic year!
When Is Spring Break 2023?
Spring break starts in March or April, but it's usually during the last two weeks of March. The exact dates, however, vary from institution to institution.
Related: Need to get more organized before heading off on spring break? Check out our tips and advice on the best academic planners and the best laptops for graduate students.
How We Ranked the Best College Spring Break Destinations of 2023
Your own ideal spring break destination will depend on your own preferences and interests: Do you like to party or prefer getting lost in nature? Do you dream of days spent by the beach or want to hit up local attractions?
There are certain elements that nearly every college student looks for when planning a vacation (and that just about guarantees an awesome getaway). Here's the criteria we used to determine the best spring break destinations for college students in 2023:
1. Budget
Between educational expenses and student loans, no matter if they're part-time or full-time students, most people at college are a bit skint. Rather than a luxurious getaway, we've chosen the best spring break destinations for college students on a budget (that still offer an amazing time).
2. Location
Spring break goes by too quickly – who wants to spend half of that time in airports and planes? We've picked the best US destinations and a couple of international ones that are fairly close by.
3. Group-Friendly
Spring break is all about going away with your friends and having a great time. We've stuck to places that are perfect for groups seeking a fun vacation
4. Weather
To thaw out and absorb some sunshine before heading back to colder climates, we've chosen places that are great to visit during spring.
5. Picture-Perfect
The picturesque destinations on this list are definitely Instagram-worthy (and are sure to make your followers jealous).
13 Best Spring Destinations for College Students
If you're looking for stunning beaches, why not consider some of the best spring break destinations like Miami Beach, Oahu, or South Padre Island. Seeking a party spot? Las Vegas and Panama City Beach are sure to keep you dancing all night long.
If you're hoping to get into the great outdoors, why not check out the Rocky Mountains, Moab, or even Nicaragua (just be sure to grab your passport first).
1. Panama City Beach, Florida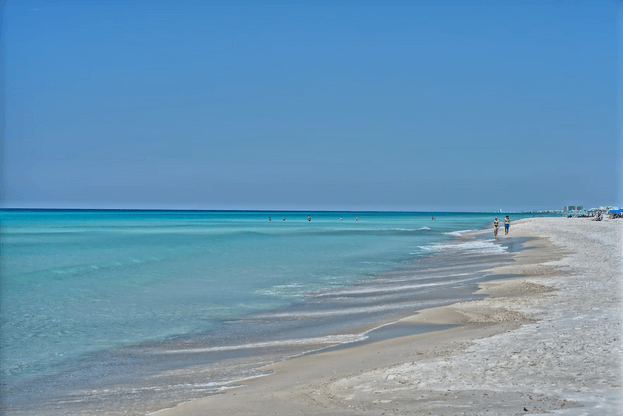 Spanning over 25 miles, Panama City Beach is a paradise of white sand and warm, pristine water. It's not hard to see why it's called the Spring Break Capital of the World. This destination has something for everyone.
The city's ideal for people looking to chill out on the beach, do some shopping, or eat at excellent restaurants. For adrenaline junkies, it has a lot to offer, from dolphin encounters to water sports.
What To Do in Panama City Beach:
Hit up Pier Park and explore over 170 shops and restaurants.
Try snorkeling, jet skiing, swimming, and other water sports.
Check out the quirky backdrops for Insta-worthy selfies at the Selfie Museum.
Visit ZooWorld and discover over 260 rare species of animals.
Lay on the beach for hours.
Dine at a beachside restaurant, enjoy fresh oysters and other seafood.
2.Puerto Vallarta, Mexico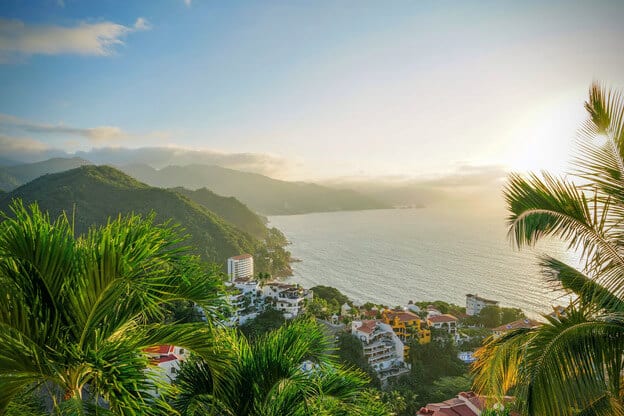 For a cheap spring break trip for college students that's just as memorable, head to the Mexican city of Puerto Vallarta. This is a fantastic beach destination for groups, couples, and solo travelers, with perfect warm weather every spring. It's another great spot to unwind on the beach, explore the vibrant city, or try some of the many outdoor activities on offer.
What To Do in Puerto Vallarta:
Visit Zona Romantica, the most colorful district of the city and explore its historic buildings with red-tiled roofs.
Take a morning stroll around the Malecon and discover its excellent restaurants, beaches, and colorful buildings.
Hit Playa Las Gemelas, a tranquil local beach that's less crowded than other city beaches.
Discover Mexico's stunning orchids at the Botanical Garden.
3. Oahu, Hawaii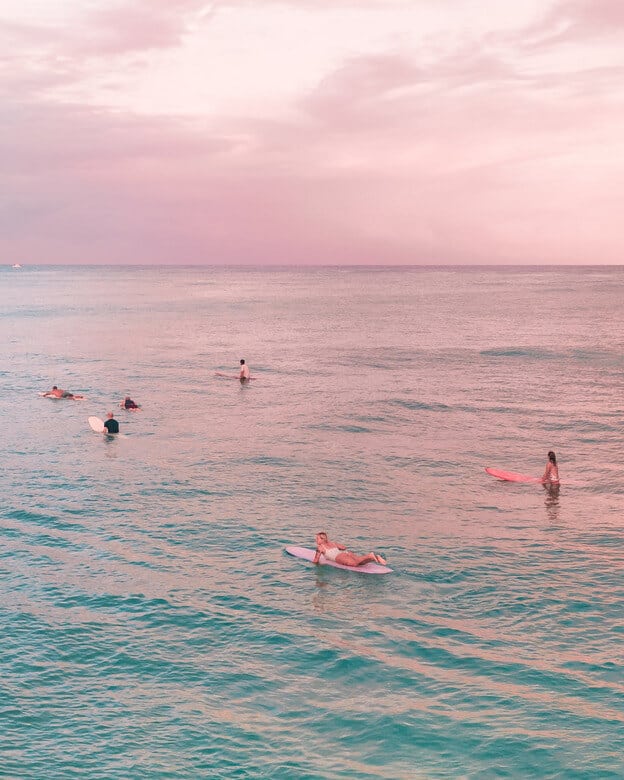 Oahu is another gorgeous spring break destination – and it's just a short flight from the West Coast! Filled with stunning beaches and luxury resorts, it has everything from shopping centers to beaches to museums. This Hawaiian destination is perfect for lovers of the great outdoors, offering a range of activities such as surfing, snorkeling, scuba diving, and hiking.
What To Do in Oahu:
Hike the peak of the Diamond Head State Monument.
Learn to surf at Waikiki Beach.
Explore the history and architecture of Iolani Palace.
Spot different species of turtles at Laniakea Beach.
Book a helicopter ride and take in the amazing views of the island.
4. North Miami Beach, Florida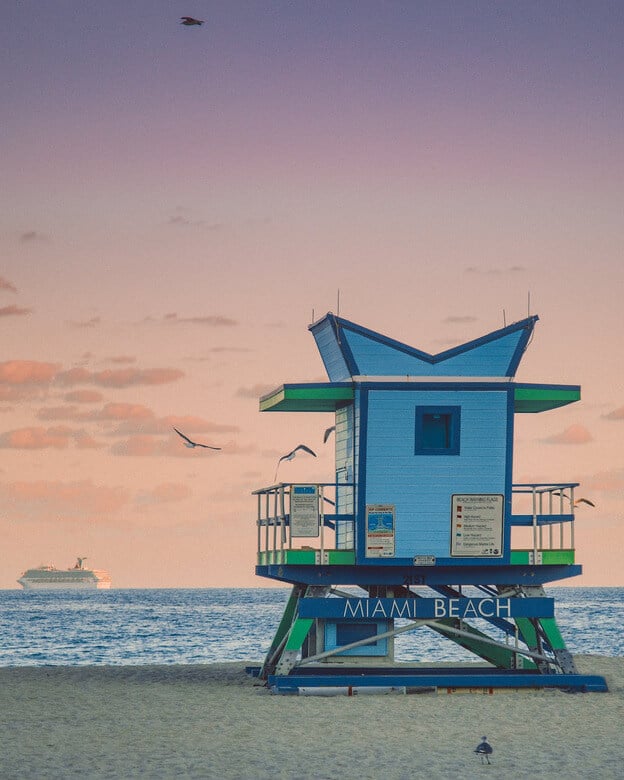 With affordable hotels, perfect weather, and a host of activities, North Miami Beach is an ideal spring break destination. Miami Beach is much more than crystal clear water and endless white beaches: It's also home to a large number of popular museums, theaters, shops, restaurants, and nightclubs.
What To Do in North Miami Beach:
Visit South Beach for its famous parties and water sports.
Explore the stunning art deco buildings and nightclubs at Ocean Drive.
Try fishing and volleyball with your friends at Haulover Park.
Discover the wonderful architecture of the Spanish Monastery and learn about its         rich history.
Enjoy the panoramic views of the shoreline at South Pointe Park.
Go shopping at Lincoln Road Mall.
South Padre Island, Texas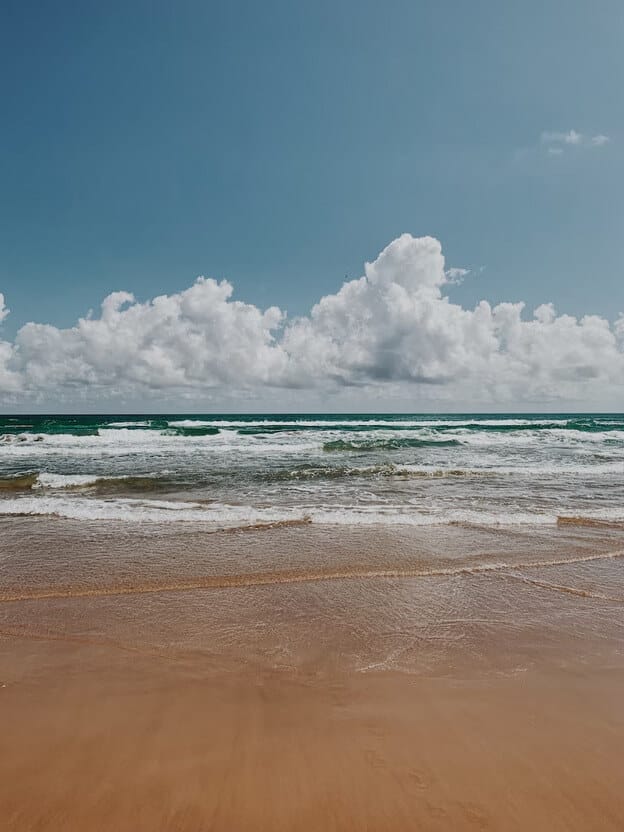 You don't have to go all the way to Mexico or the Caribbean for a stunning beach getaway. South Padre Island has white sandy beaches and crystal clear water, as well as a wide range of activities. There's more to this island than just basking in the sun: Go fishing, watch dolphins, and even witness baby turtles hatching. The pleasant weather and beautiful ambiance make South Padre Island one of the best spring break spots for college students in the Southwest.
What To Do in South Padre Island:
Go birdwatching at the South Padre Island Birding, Nature Center (it's also an alligator sanctuary).
Visit Sea Turtle, Inc. to watch baby turtles entering the crystal clear ocean waters for the first time.
Try 13 amazing water slides at Beach Park, Isla Blanca.
Enjoy horseback riding at Adventure Park.
Enroll in sandcastle-building lessons and participate in a competition.
6. Cancun, Mexico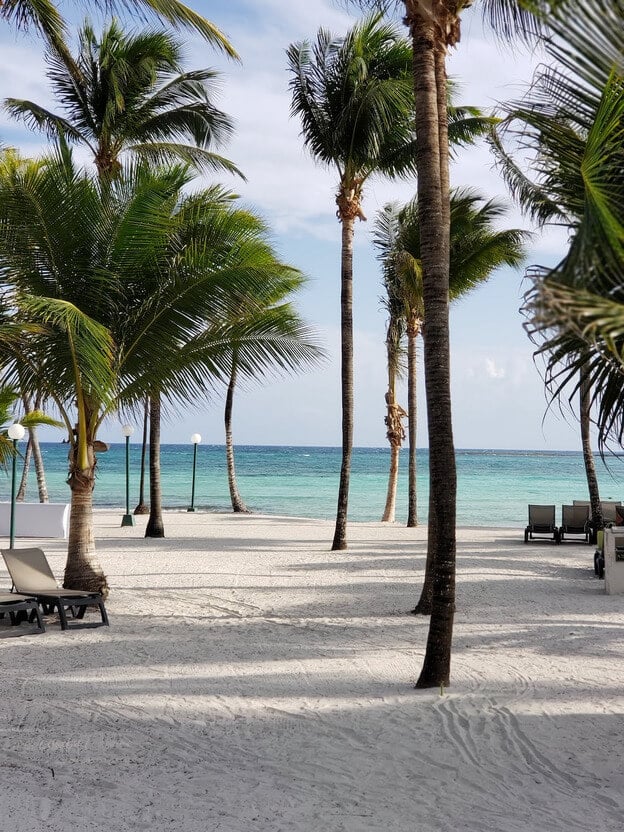 Seen by many as the best spring break destination for college students on a budget, Cancun is packed with resorts offering affordable packages that include accommodation, three meals a day, drinks, and entertainment.
In addition to the city's vibrant nightlife scene, it also boasts stunning beaches. If you're looking for an adrenaline rush, you can try parasailing, jet skiing, and a range of other water sports. If you've had enough of the beach, immerse yourself in the city's rich culture and learn about Mexican history.
What To Do in Cancun:
Take in the stunning sunset at Playa Delfines.
Visit Las Coloradas and see the world's most beautiful pink lake.
Take a glass-bottomed boat tour to discover the ancient statues and artifacts at         underwater museum MUSA.
Swim in a stalactite river at the world-famous Cenotes.
Relax and enjoy delicious Mexican food at Isla Mujeres.
Go shopping at Mercado 28 and pick up some souvenirs.
7. New Orleans, Louisiana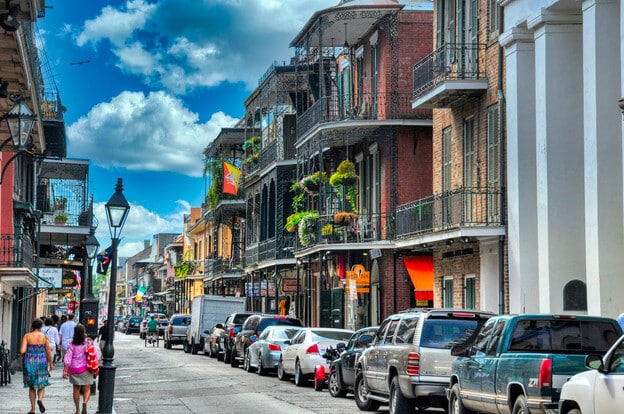 Known for its eclectic vibe, delicious food and incredible music, New Orleans receives over 18 million visitors every year – and for good reason! Not only is New Orleans one of the best budget destinations for spring break, but you can also try mouth-watering food, attend legendary jazz festivals, and plan wild weekends.
What To Do in New Orleans
Hit Frenchmen Street and explore its nightclubs, restaurants, bars, and great music.
Explore fascinating architecture and history by taking a stroll through the French Quarter.
Listen to authentic New Orleans Jazz at Preservation Hall.
Try beignets, delicious coffee, and other local specialties at Cafe du Monde.
Take a tour of the Mississippi River on Steamboat Natchez.
8. Daytona Beach, Florida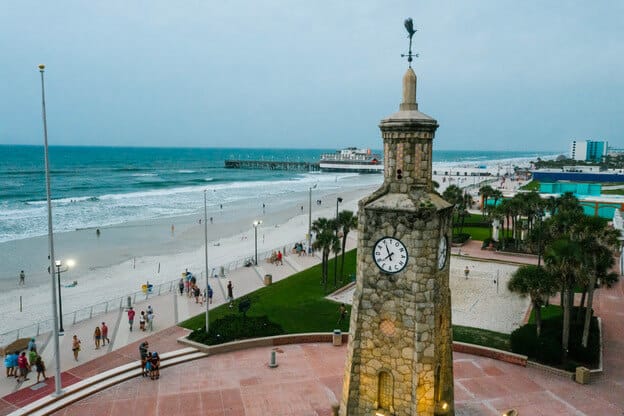 A cheaper alternative to Miami Beach, Daytona Beach boasts 23 miles of golden sand and sparkling water that invite both water sports and lazy days in the sun. However, it's the Daytona International Speedway that makes this spot famous – and a top pick for adrenaline junkies. If revving car engines aren't your thing, you can check out a range of other attractions like the USA's oldest lighthouse and the Museum of Arts & Sciences.
Note: Although this popular spring break destination was damaged by hurricanes Ian and Nicole in late 2022, it's open for business again. Be sure to check that your hotel's amenities are open before booking (as some are not fully operational as yet)!
What To Do in Daytona Beach
Watch a car race right on the beach.
Visit the US' tallest and oldest lighthouse.
Explore vintage American cars and other historic exhibits at the Museum of Arts and Sciences.
Discover Florida's native wildlife, palm trees, and a wide variety of birds at Tomoka State Park.
Head to the Daytona Lagoon for a fun day of thrilling water slides.
9. Jamaica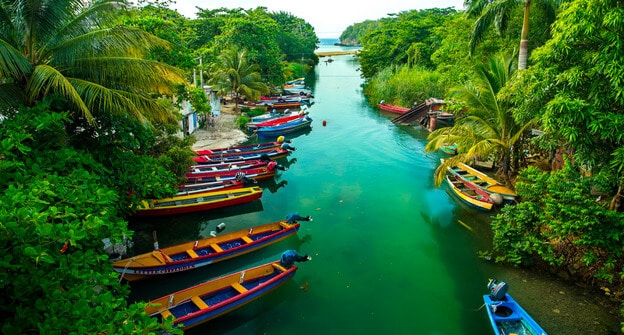 Reggae music, spectacular beaches, low-key vibes, and endless-flowing rum: It's hard to think of better ingredients for an amazing spring break. This Caribbean island has all this and more, and during spring, the weather is warm (with very little rainfall). There are also plenty of things happening on the island, like coffee, seafood, and rum festivals.
Be aware that some areas of Jamaica are safer than others, so check what the State Department says about Jamaica and avoid the areas identified as "high risk." Portland is a stunning beach destination that's safe for tourists and is slightly less crowded than many other parts of the island.
What To Do in Jamaica
Go bamboo rafting on the scenic Rio Grande.
Swim in the natural pools underneath the stunning Reach Falls.
Discover Jamaica's beautiful native orchids.
If the dates line up, check out the colors of Carnival (usually two weeks in March or April)
Go shopping and pick up some authentic handmade crafts.
10. Moab, Utah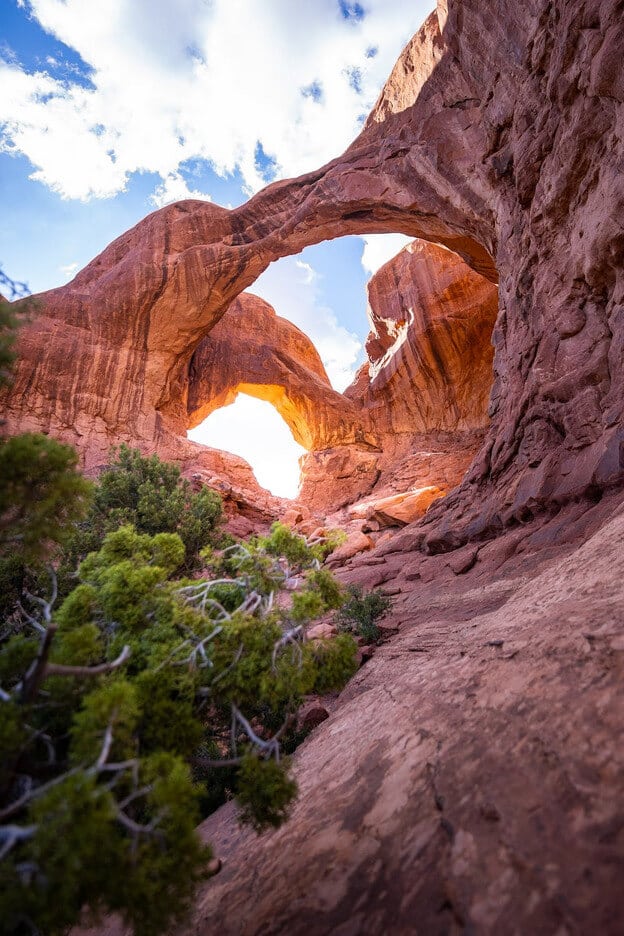 Moab is a great spring break destination for adventure junkies and nature lovers alike. The weather is warm and pleasant around spring break, making it the perfect time to explore this destination. If you want an adrenaline rush, try ATV rides, mountain biking, or river rafting. The city is also budget-friendly and most of its attractions are within walking distance (or a few minutes drive from the heart of the city).
What To Do in Moab
Try white water rafting on the Colorado River.
Go on a desert safari.
Rent a jeep and check out the rich nature just outside of town.
Visit Arches National Park.
Hit the Island in the Sky district for enchanting views.
11. Las Vegas, Nevada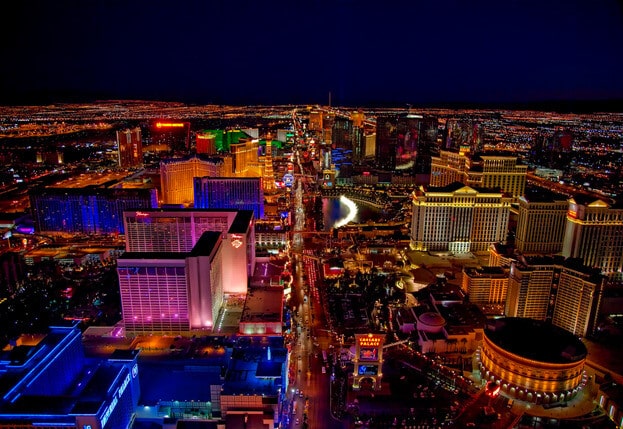 Las Vegas needs no introduction: Famous for its high-end casinos, neon lights, and incomparable nightlife, it's long been an excellent spring break destination for college students who love to party. But there's more to Las Vegas than blackjack tables: Climb the Eiffel Tower for a mesmerizing view of the city, check out a live show, or watch the beautiful fountain display at Bellagio.
What To Do in Las Vegas
Get active with hiking and biking at Red Rock Canyon.
Get a bird's eye view of the entire Strip from the High Roller Observation Wheel
Visit the Neon         Museum.
Take in the breathtaking live acrobatic performances at Cirque du Soleil.
Book a "Paris" tour to see the replicas of some of the world's most iconic buildings.
12. Granada, Nicaragua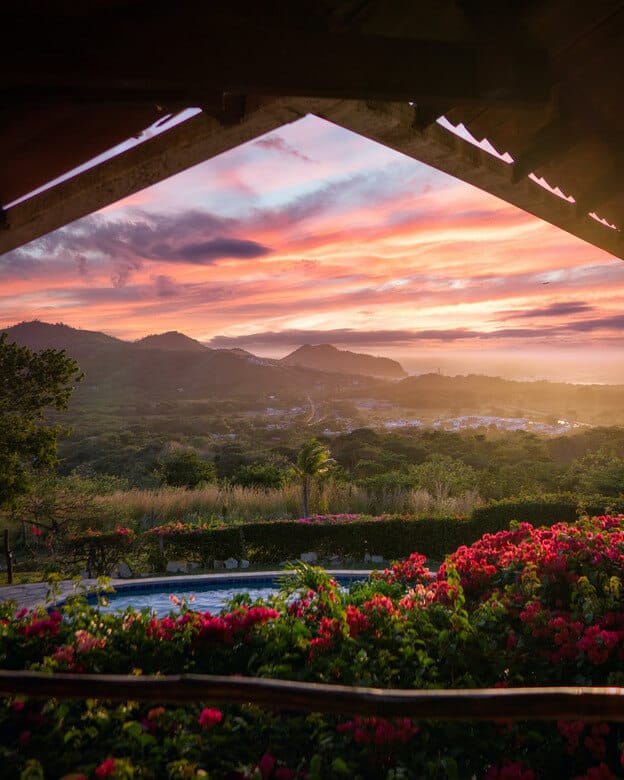 Spring breakers with a more adventurous spirit will love immersing yourself in Nicaragua's vibrant culture, trying local food, and getting lost in the "Land of Lakes and Volcanoes" – all for a super affordable price tag.
The historical city of Granada is a jewel in the country's crown. Located on the shores of Lake Nicaragua, the city boasts Spanish colonial architecture, plenty of restaurants and bars, and is in easy reach of stunning nature and fun attractions.
Note: As when visiting any underdeveloped destination, it's always a good idea to exercise caution and follow official advice to make sure you stay safe and have an awesome trip.
What To Do in Granada
Take a boat trip to Las Islets, a cluster of hundreds of tiny islands caused by an ancient volcanic eruption.
Climb to the top of Granada's cathedral for breathtaking views of the city.
Swim in the clear blue waters of a volcanic crater lake at nearby Laguna de Apoyo.
Hike a cloud forest and see sloths in their natural habitat at Mombacho.
Peek inside an active volcano, Volcan Masaya.
13. Rocky Mountains National Park, Colorado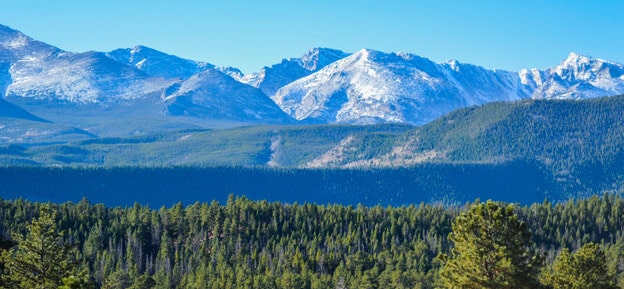 With warm, sunny, and pleasant weather during spring break, the Rocky Mountains are the perfect destination this time of year. The resorts offer comfortable accommodations, amazing food, and a lot of fun things to do outside of snow season. It's the ideal spring break destination for fitness junkies and nature lovers, with plenty of hikes and other activities.
What To Do in Rocky Mountains Park
Drive the very         scenic Trail Ridge Road
Explore local history at the Holzwarth Historic Site
Climb Longs Peak for breathtaking views of the area
Go hiking on the Cub Lake Trail
Go fishing Mills Lake and
4 Reasons to Travel During Spring Break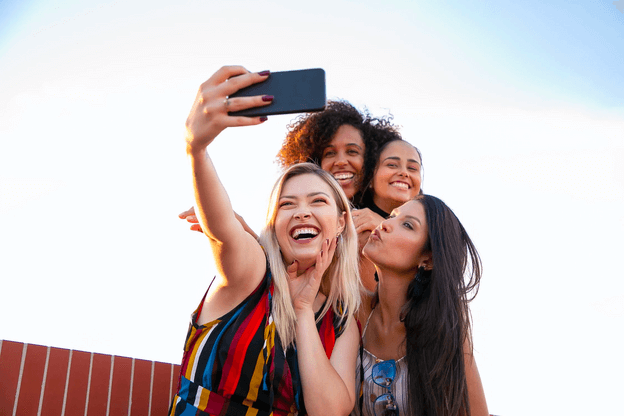 With midterms looming, planning a spring break trip might be the last thing on your mind. But traveling somewhere during spring break can have a number of advantages:
1. It's a Great Time to See the World
Many destinations in the US have their best weather in spring, with sunny, warm days (and even spring flowers).
2. Fewer Crowds
Peak season for most destinations is the summer, as well as around the holidays. Many attractions have fewer crowds during spring break and may even offer discounted rates on accommodation and tours.
3. Relax and Reset
You'll need to hit the books hard after spring break, regardless if you're a full-time undergrad or a part-time grad student. This is an important opportunity to chill out and/or blow off steam as you head into the final stretch of the academic year.
4. Experience New Things
Your college days are the perfect time for new experiences and adventures. Use this time to see new places and appreciate everything the world has to offer!
Frequently Asked Questions
Can Students Stay on Campus During Spring Break?
This depends on your school. Some dorms close during this time, meaning you can keep your stuff in your dorm (but you can't be there during spring break). You may need to go home to your parents or go away on vacation.
What's the Most Popular Beach for Spring Break?
Miami Beach and Panama City Beach (both in Florida) are the most popular US spring break beach destinations. Another Florida location, Daytona Beach is another great Florida destination for spring breakers. Otherwise, check out South Padre Island or Cancun.
What Percentage of College Students Go on Spring Break Trips?
Almost one third of all college students go away on spring break. Around half will head to a beach destination. Understandably, most stick in the USA but around 10% visit beaches abroad.
How Early Should I Plan My Spring Break?
Spring break is a popular time to travel, so it's a good idea to book transport and accommodation 3-4 weeks in advance. That said, you can sometimes find great last-minute deals – so it's never too late to book your dream spring break trip!