There's no doubt that an MBA can give you more credibility than you would have had without one. MBAs may also increase the chances of your resume getting noticed more among the others, potentially improving your chances of getting hired.
Of course, earning an MBA can also help you gain new skills and knowledge on top of improving your existing skills such as money management, communication, critical thinking, and leadership.
Getting your MBA can put you on the right path towards your dream career. But what jobs can you get with an MBA?
The 10 Best MBA Jobs You Can Get
Operations Research Analyst
Marketing Manager
Medical and Health Services Managers
Financial Managers
Top Executive
Sales Manager
Accountant
Management Analyst
Human Resources Manager
Computer and Information Systems Manager
The Best Jobs for MBA Grads with High Salaries
Average Yearly Salary: $86,200
Job Growth to 2030: 25%, a few times the average rate
Educational Requirements:
Entry-level positions only require a bachelor's degree, but employers may often require master's degrees for higher positions. The master's degrees can be in technical or quantitative fields.
Operations research analysts handle many aspects of an organization. They often help managers allocate business resources, set prices, develop production schedules, manage supply chains, etc. They may also help companies figure out the most efficient ways to do things by streamlining processes, potentially improving profitability.
Operations research analysts use advanced analytical and mathematical methods such as databases and software to help them accomplish their responsibilities.
Average Yearly Salary: $142,170
Job Growth to 2030: 10%, slightly above average
Educational Requirements:
Most need a bachelor's degree in a business, communications, or marketing-related field to get started in this career.
An internship is valuable and can increase your chances of getting noticed.
Masters degrees like an MBA are beneficial but optional.
Marketing managers estimate demand for the products and services provided by a given company and its direct competitors. They identify potentially profitable markets that their organization can seek to enter.
Professionals in this position work with public relations, sales, and even product development personnel to help create a marketable product and then strategies its publicity. For example, a marketing manager may monitor current trends to find products or services the company they work for may want to develop. They may also make marketing plans for these products.
Average Yearly Salary: $104,280
Job Growth to 2030: 32%, around triple the average
Educational Requirements:
Professionals who enter this field must have a bachelor's degree in a healthcare-related area at minimum.
Many employers prefer potential hires to have master's degrees. It's one of the best jobs for MBA grads, provided you studied a healthcare-related track and have some experience.
Professionals in this position may also be known as healthcare administrators and executives.
Healthcare executives plan and direct the operations of healthcare and medical service facilities. They act as administrators for facilities like hospitals, clinics, medical practices, and even nursing homes (for which they may need a license).
Professionals in this field must stay up-to-date on the latest advances in healthcare technology, laws, and regulations to help ensure the quality and compliance of their managed facility.
Average Yearly Salary: $134,180
Job Growth to 2030: 17%, more than double the average
Educational Requirements:
To work as a financial manager, you will need a bachelor's degree and five or more years of experience in another business-related or finance-related occupation, such as accountant or financial analyst.
Many potential employers typically require an MBA.
One of the highest paying MBA jobs you can get is as a financial manager. This particular profession is also one of the hottest and fastest-growing of the lot.
Financial managers work in investment firms, corporations, banks, and insurance companies. They are responsible for the financial health of their employer's organization, so they monitor finances and ensure legal compliance.
Financial managers prepare and present financial statements, forecasts, and more. They also supervise employees who handle finances and help management make financial decisions to benefit the company.
Average Yearly Salary: $107,680
Job Growth to 2030: 8%, around average
Educational Requirements:
Employers require a bachelor's or master's degree in an area of study closely related to their field.
The public sector requires public administration, law, or business administration concentrations.
Top executives in large corporations often have MBAs.
Some employers want their CEO to be a certified public accountant.
Top executives essentially run a company by planning and implementing business policies and strategies that help an organization meet its goals. They are responsible for overseeing and directing a company's budgetary and financial activities.
These executives also analyze performance metrics and consult with other high-level executives to plan their steps moving forward.
Top executives include C-level executives like CEOs, CFOs, and CTOs.
Average Yearly Salary: $132,290
Job Growth to 2030: 7%, around average
Educational Requirements:
The minimum requirement for this position may often be a bachelor's degree, but many employers only require a high school diploma.
It is common for employers to look for actual sales experience (1-5 years) over a degree.
Larger companies and corporations may ask for an MBA.
Sales managers direct sales teams. They determine profitability and set sales goals to help increase profit. Sales managers also assign quotas and sales territories and monitor consumer preferences to help them develop sales strategies like special discounts and promotions.
These professionals analyze performance metrics and help develop solutions and devise training programs to help sales personnel succeed. They help prepare budgets and stay within them by approving expenditures.
Sales managers may also help resolve customer complaints about service and sales.
Average Yearly Salary: $73,560
Job Growth to 2030: 7%, around average
Educational Requirements:
A bachelor's degree in accounting or a related field like business is required.
Some employers prefer potential hires with master's degrees in accounting or business administration (with a concentration in accounting).
Associate degree holders can sometimes climb the career ladder over time by proving their accounting skills in junior positions.
You must pass an exam to become a licensed CPA or certified public accountant.
Accountants prepare and examine financial records to ensure their accuracy, then present their findings to management through meetings on a regular basis. These professionals also ensure that all finances they handle are legally compliant and that taxes are paid correctly and on time.
Accountants identify potential risks and areas of opportunity and help provide solutions for the financial problems of individuals and businesses alike. They may suggest ways to enhance revenue, increase profit, and reduce costs.
Average Yearly Salary: $87,660
Job Growth to 2030: 14%, around double the average
Educational Requirements:
Most employers require applicants to have a bachelor's degree at a minimum. Degrees can be in social sciences, engineering, business, and other related fields.
Some employers prefer it if applicants have an MBA.
Licensure is not required but is sometimes preferred.
Management analysts, also called management consultants, analyze financial information and other data to find the strengths and weaknesses of a company and start strategizing accordingly. They also interview personnel and conduct on-site observations to identify and solve problems they might find.
Management consultants often recommend ways to improve the efficiency of the company they work for. They develop methods and practices as solutions to increase efficiency, possibly enhancing their employers' bottom line.
Average Yearly Salary: $121,220
Job Growth to 2030: 9%, around average
Educational Requirements:
Many employers prefer their applicants to have a bachelor's degree in fields like human resources, business, communications, and psychology.
Some openings require master's degrees in fields such as human resources and labor relations. Some may even require an MBA.
Certification is voluntary but has the potential to improve your career.
HR managers serve as a link between a company's management and its employees. They oversee everything from recruiting to training. They put together plans for employee benefits and oversee their implementation. HR managers also act as conflict mediators and direct disciplinary action if necessary.
In some cases, they act as consultants who advise other managers on HR-related issues like sexual harassment.
Average Yearly Salary: $151,150
Job Growth to 2030: 11%, slightly above average
Educational Requirements:
Companies often require a bachelor's degree in computer science or information science alongside work experience in the field.
Many employers require an MBA or a related master's degree.
Computer and information systems managers are also known as IT managers or IT project managers. They handle any computer-related business activities, help determine IT goals and implement computer systems and upgrades to meet them.
IT managers stay up-to-date with technology and ensure that a business' security is adequate to handle threats. They recommend possible upgrades to management and implement installations, updates, or hardware and software upgrades at the company. IT managers often manage other IT personnel at a company.
Top 5 Universities for MBA Degrees

Cost: $119,964
Acceptance Rate: 7.1%
Financial Aid: Here
Stanford University's GSB has a distinguished, award-winning faculty which includes two John Bates Clark awardees and three Nobel Prize Winners.
The Stanford Graduate School of Business MBA program is regularly voted best in the US, so it's no wonder it's essentially the hardest to get into. It's a two-year full-time program that prepares students for real-world situations so they are better equipped for handling problems during their careers. Students must also go through the Global Experience Program, a required component of the program, immersing them in various industries and cultures.
Related: How to Get Into Stanford: The Ultimate Guide

Cost: $115,464
Acceptance Rate: 18%
Financial Aid: Here
The Wharton School offers a 20-month full-time MBA program which includes a three-month internship. The program requires attendance at the Philadelphia Campus, although students may apply to spend a semester at the San Francisco campus.
Wharton offers a global and cross-cultural experience in its consulting practicums, modular courses, and immersion programs. Students may also opt to earn a dual degree if they wish.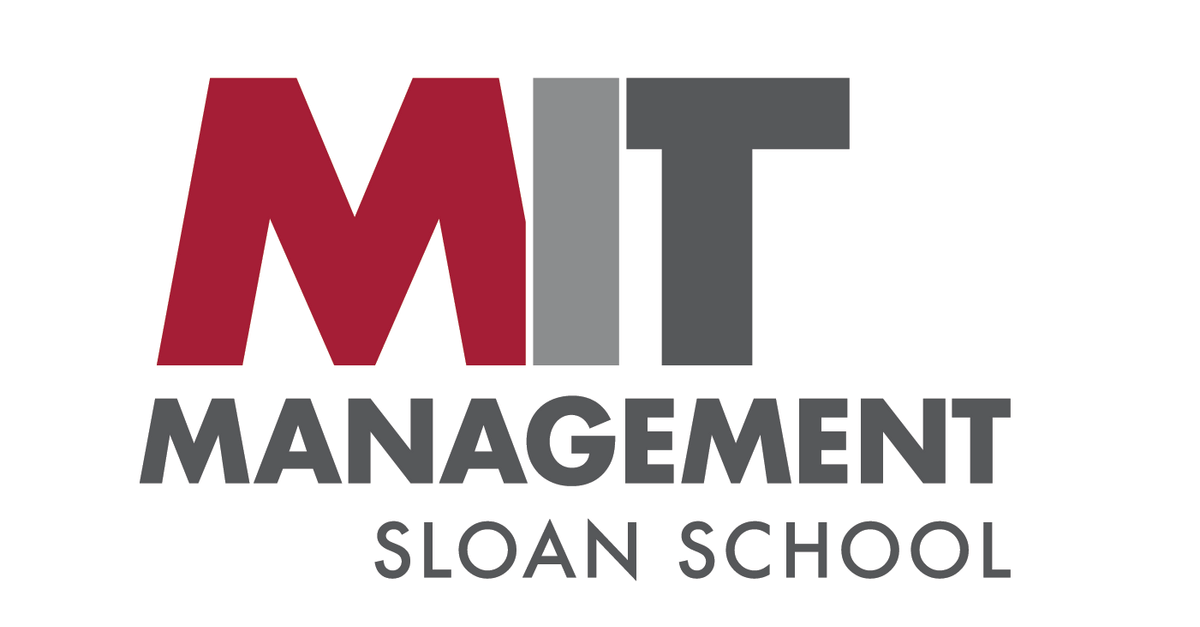 Cost: $117,998
Acceptance Rate: 13.8%
Financial Aid: Here
MIT's Sloan School of Management offers two full-time MBA programs. The first is their flagship MBA, a residential program lasting two full academic years. The second is their immersive Sloan Fellows MBA program, a year-long transformational program designed for mid-career professionals looking to advance their positions further.
Expert faculty members conduct the programs and facilitate hands-on, collaborative projects for students to deepen their knowledge. Students can specialize through different tracks, such as entrepreneurship and innovation, finance, and enterprise management.
Although the high costs may be prohibitive, Sloan automatically considers incoming students for scholarships and fellowships, awarded separately from admission. There are also other fellowships available, but students must apply.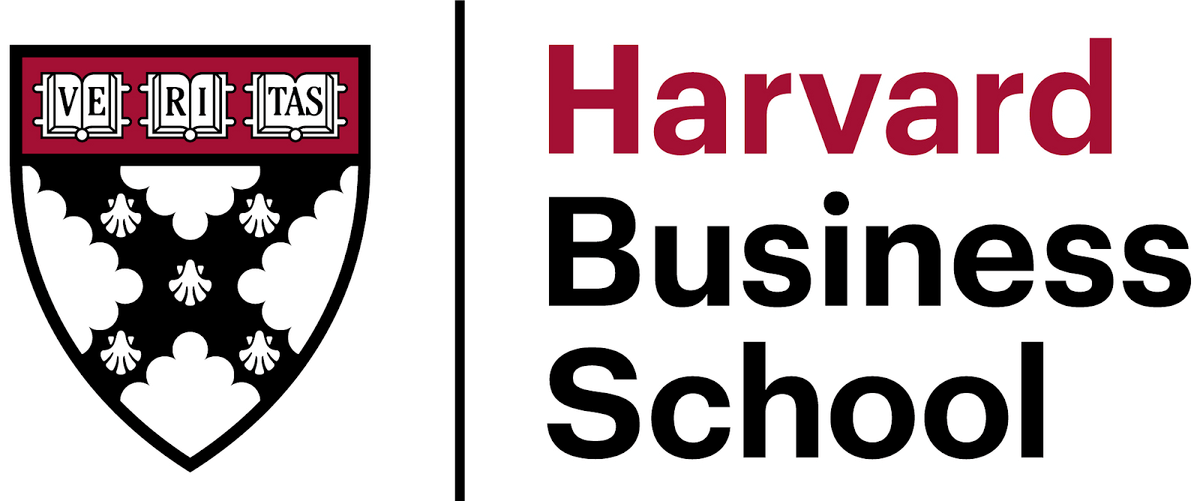 Cost: $111,542
Acceptance Rate: 9% in 2020
Harvard Business School's MBA program is quite selective, only allowing 9% of applicants in each year. The school's famed MBA program is a two-year-long residential study designed to prepare its students for leadership roles on a global scale.
The program features immersive practical learning in global strategy and intelligence, allowing students to be ready to face global challenges. Dual-degree options are available for those who want to expand their knowledge further.
One of the best advantages of studying at the HBS is the alumni support and network students gain during and after graduating.
Related: How to Get Into Harvard: The Ultimate Guide

Cost: $118,777
Acceptance Rate: 16%
Financial Aid: Here
Columbia Business School designed its MBA program to prepare students to build, manage, and lead companies while remaining aware of how business decisions can affect society.
The two-year residential program allows students to choose concentrations like entrepreneurship, accounting, healthcare and pharmaceutical management, marketing, and finance. Dual degrees are also available.
Frequently Asked Questions
What jobs can MBA graduates do?
If you're still wondering what to do with an MBA, you might be pleased to know you can find work in various industries. Graduates go into business, healthcare, IT, and marketing. More and more MBA graduates have also been going into politics, so if you have political dreams, you may be able to chase them.
Which MBA gives the highest salary?
Stanford Graduate School of Business alumni make an average salary of a little over $150,000 a year, no doubt because the program is frequently voted best in the US and top worldwide. However, getting into this program is challenging, considering their 7.1% acceptance rate.
Which MBA is best for CEO?
A general MBA is good enough to climb through the ranks and become CEO. However, you can start your own company or become a CEO without earning an MBA or even a graduate degree.
In 2019, Forbes conducted a top 100 CEO study where they found out that only 54% of top 100 CEOs hold a graduate degree. Among them, only 59% earned an MBA.
What is the salary of an MBA fresher?
A recent survey shows that employers are considering paying their new MBA hires an average starting salary of around $115,000, much higher than the $65,000 average starting salary considered for bachelor's degree holders. However, salaries may vary depending on the industry involved.
Which MBA is most in demand?
According to the US Bureau of Labor Statistics, one of the most in-demand MBA jobs is medical and health services manager. The growth rate for this occupation is around 32%, over quadruple the national average. It stands to reason that one of the most in-demand MBA concentrations right now is healthcare administration.
Where do most MBA graduates work?
MBA graduates work in industries where their learned leadership, problem-solving, communication, and risk management skills are in-demand. They often work in business, banking and finance, product management, marketing, consulting, human resources, and healthcare management.
Many MBA graduates may also choose to go into business for themselves. Entrepreneurship is a common outcome of MBA degrees.
Do You Need an MBA?
Many jobs do not require an MBA, so you don't necessarily need one. However, if you want to go into certain fields, the chances of getting hired without one are slim to none unless you climb up the ladder from within the company.
This list of careers for MBA graduates contains just some of the jobs you can pursue after graduation. You may even find your new degree benefiting you in other industries in the future!
Related reading:
Chriselle has been a passionate writer for over 10 years, but she's a geek at heart. When she isn't busy writing, she spends her time streaming video games and learning new skills.