Winston Churchill once said, "those who fail to learn from history are doomed to repeat it." Understanding history is essential for building a better future, and so historians are incredibly valuable to organizations, institutions, and society in general. A master's in history will equip you not only with specific knowledge, but also the analytical and critical thinking skills needed to unearth the secrets of the past for a better understanding of people and the world.
If you have a genuine interest in history, you can build a comfortable career, whether as a historian, archaeologist, curator, or other exciting roles in the government, academic, and private sectors. Read on to learn about the best history graduate programs and universities, pros and cons, job prospects, and salaries.
Best Graduate History Programs
There are many history master's programs across the country, making it hard to know which program to choose. Here are the best programs from renowned universities.
Columbia University, New York City (with London School of Economics)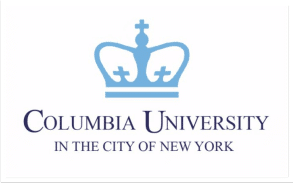 MA/MSc in International and World History
Acceptance Rate: 6.7%
Located in New York City, Columbia University was originally founded as King's College in 1754 and is today a world-renowned research university. The private Ivy League college is the oldest higher education institution in New York and the fifth oldest in the country. The school has an overall acceptance rate of 6.7%.
Columbia's MA/MSc in International and World History is a two-year master of history program that involves studying at Columbia University as well as the London School of Economics. The program starts at CU where you must complete 30 credits, or one year of full-time study, and ends with the second at the LSE. In the end, you have two degrees — one from each institution. The program includes core and elective courses, as well as language studies. The program also entails a dissertation.
The tuition for the first year at Columbia is $30,590 per semester and the second year at the London School of Economics is £23,520 for the year. CU and LSE provide various fellowships and financial aid programs for students.
University of California, Los Angeles, College of Letters and Science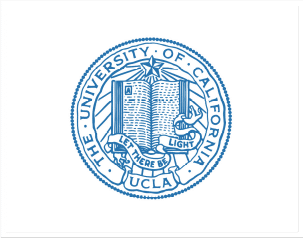 Acceptance Rate: 14%
UCLA is a world-renowned public research university that houses 12 professional institutions as well as the College of Letters and Science. Established in 1818 and located in Westwood, Los Angeles, the university has an acceptance rate of 14%.
UCLA does not offer an independent master's degree in history but instead an integrated course along with a Ph.D. This makes the program perfect for anyone who wants to get a doctorate. The MA runs for two years and students can choose between various areas of focus. The tuition and fees for California residents are $17,756 per year and $32,858 for non-California residents. Various financial aid schemes are available for deserving students.
Stanford University, School of Humanities and Sciences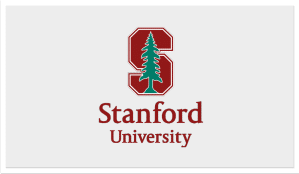 Acceptance rate: 5.2%
Stanford University is a famous research university founded in 1891 and located in Stanford, California. It houses 18 institutes and 20 libraries that hold over 9.5 million volumes and has a sponsored research budget of $1.93 billion. The university's overall acceptance rate is 5.2%.
For the university's terminal MA program in history, you'll need to complete 45 units: 35 units must be history courses and up to 10 units can be foreign language studies. Students can choose an area of study from eleven different options, including African, British, Latin American, and South Asian history, as well as the history of science and more. The tuition for up to 18 units is $18,105, and $1,207 for each additional unit. Various financial aid options are available for students through the Financial Aid Office.
Florida International University, Department of History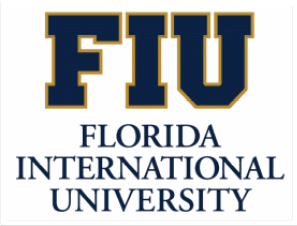 Acceptance Rate: 58%
Florida International University is ranked first among Florida's public universities and is one of the US News and World Report's 'Top 50 Public Universities. The university maintains a diverse campus with students from 142 countries. It was founded in 1965 and is situated in University Park, Florida. The university acceptance rate is 58%.
FIU's master's program in history has five culture area options, namely Africa, Europe, Asia, the United States, and Latin America. The program is available in three different forms: thesis, report, and public history, and the report option allows you to complete a fully online master's history degree. The basic tuition for Florida and non-Florida residents is $4,101 and $9,015, respectively. Funding schemes, including fellowships, grants, and other options are available for deserving students.
Louisiana Tech University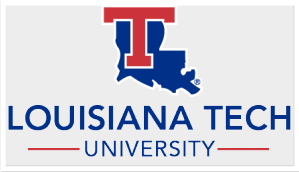 Acceptance Rate: 63.6%
Louisiana Tech University was established in 1894 and is located in Ruston, Louisiana. The institution focuses on innovation and research as well as economic development programs, public service, and creative works. The university has a diverse campus with students from 47 states and 64 countries. The university provides financial assistance to around 89% of its student population of over 11,000 and has an overall acceptance rate of 63.6%.
The history graduate programs offered by Louisiana University aim to give students a strong foundation to prepare them for a career in the sector, whether it is in research, teaching, or further study. The program can be completed with a thesis or non-thesis format, with the non-thesis plan involving two research papers. The program can also be completed entirely online. The detailed tuition and fee structure based on credit hours can be found on the university's tuition and fees page. Financial assistance is available based on competitive criteria.
Master's Degree in History Career Paths
With a master's in history, you can apply for jobs in various sectors, including government, academia, and research, as well as in museums. Lessons learned from the past have a range of valuable applications in the present day and can be used to solve several modern issues. This means that historians can be valued members of many organizations. Here are some of the most common roles a history master's holder can pursue, with the average yearly salaries in brackets.
Historians help people gain insight into the past by studying and analyzing its events and characteristics through available sources and documents.
A museum curator collects, displays, and manages historical objects and archives, allowing the public to interpret them to understand the past.
A high school teacher gives classes in history and related subjects to students in the 9th to 12th grades.
An archivist collects, preserves, and manages archives and records of high value for reference and research.
A librarian is a professional working in a library to take care of and organize information sources such as books, documents, and other records.
A historian can also work in various other capacities in the media, education, research, and government sectors.
Master's in History Program Requirements
Different universities have distinct requirements for rewarding a master in history degree, which can take one or two years to complete. However, most programs have the following requirements for degree completion.
Core and elective courses in history         
Non-history courses         
Language courses, especially if you study international or world history
Research seminars         
Research oral paper        
Thesis        
Internships
Master's in History Pros and Cons
Like any form of study, a graduate degree in history has its advantages and disadvantages.
Advantages of a Master's in History
Develops Critical Thinking Skills
History professionals develop the ability to critically analyze large amounts of information. They also need to be imaginative, as they have to reconstruct the past rather like a jigsaw puzzle, using bits and pieces of information to paint a full picture.
Entails Pure Research
Unlike fields like science, history doesn't generally involve creating or inventing something physical. Instead, it deals with intangible concepts and so is perfect for people who love to immerse themselves in pure research.
Offers Archival Knowledge
A master's in history involves in-depth studies in the archival field. This is an area that is not taught much in other branches of the social sciences or humanities but has significant demand in public policy and the business sector.
Drawbacks of Studying a Master's in History
Fewer Funding Options
History master's students do not have as many options for securing funding as students in other disciplines like science. Some universities provide little or no financial assistance for master's degree history programs.
Difficulty Switching Jobs
A historian acquires specialized knowledge in history and works in specific fields, so they may find it more difficult to transition to other sectors.
Fewer Entrepreneurship Opportunities
Compared to other fields like business management or science, historians have fewer options if they want to start their own business. There is less scope for starting any kind of consultancy related to the field of history.
Alternative Study Options
If you are interested in the type of career paths mentioned above, a master's in history is not your only option to get there. You can also secure these types of roles with qualifications in:
Archeology
Cultural Anthropology        
Communications        
World Studies        
Journalism / Media Studies
Master's in History FAQs
How Much Does Someone with a Master's in History Make?
According to Payscale.com, a history graduate will typically earn an annual salary in the range of $47K to $97K in mainstream history jobs. With more experience and expertise, some roles can fetch up to $125K.
What Can I Do with a Master's in History?
If you have a genuine passion for history, a master's in history can be highly rewarding. It can open doors to comfortably-paid jobs in museums, research centers, government agencies, and the media. You can even become a historical fiction or nonfiction writer. You can also pursue a doctorate after completing your master's history program and be eligible for top-level roles.
Is a Master's in History Worth it?
Realistically, not all history graduates land their dream jobs with a dream salary. However, if you have a genuine interest in the field of history and love studying, you won't find it difficult to prove your worth and secure a good position. Unlike other fields, like tech and AI, which have a high demand for professionals, history is much more competitive. Merely having a master's in history may not help you walk into a lucrative job, but it is worth it for the right candidates.
Final Thoughts
If you have a passion for history, you can build a well-paid and comfortable career with a master's in history under your belt. This qualification opens up a range of opportunities beyond simply being a historian: you could become a curator, librarian, archivist, or teacher. Although entrepreneurship opportunities are limited, an advanced degree in this field has many advantages.
If you're still wondering which master's program is right for you, take a look at the highest-paying master's degrees.
Related reading: