Deciding to acquire an MBA is a major life choice. It costs time and money, and you may even need to quit your job if you want to study full-time.
Figuring out whether it's the right choice for you is a thing in and of its own, but one thing's certain: the best MBA programs offer professionals a competitive edge in the business world.
If you want to know more about the best online MBA programs available — and about MBAs in general — this ultimate guide can help you out.
What is an MBA?
An MBA is a Master of Business Administration.
MBAs were first introduced in 1908 by Harvard Business School. When Harvard first launched this master's degree, it was the first known business-related graduate degree that became globally offered by big schools.
These days, the MBA is the most popular graduate management degree, most likely because it often comes with the benefit of making degree holders more attractive to employers.
When you study for a master's degree in business administration, you build business knowledge, develop important leadership skills, learn soft skills, network, and gain fundamental management knowledge. This knowledge can help you achieve a more holistic perspective of business in various spaces like finance, marketing, and accounting.
It's well-known by many that MBAs can help to boost your career and yearly salary prospects — even if you don't necessarily go to the best MBA programs in US locations. This very career and salary boost is often why many choose to go for their masters in business administration.
Other things that can motivate people to get an MBA include promotions to senior positions, managing people, better prospects when changing industries, and better knowledge for changing job functions.
Top Online MBA Programs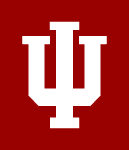 Total Cost: $78,246
Financial Aid: Available
Acceptance Rate: 36%
Graduates' Average Starting Salaries: $125,140
Indiana University's Bloomington Kelley School of Business offers an online program that tops the MBA rankings almost every single year. It's a top-tier program, but it's affordable and offers plenty of value.
Some of the best benefits of this program include networking opportunities and flexible schedules. Many of the graduates mention they appreciated learning from devoted instructors and professors who give students personalized attention and use good-quality materials. It's worth noting that the professors are the same ones that teach the conventional, in-person program.
The Kelley School of Business' online MBA constantly tops ranking lists because it mirrors the in-person program exactly. There is also an on-campus week for students where they get world-class support.
Students can complete dual degrees (MBA/MS) at this school.

Total Cost: $109,428
Financial Aid: Available
Acceptance Rate: 57%
Graduates' Average Starting Salaries: $189,154
Another online MBA constantly on the top-ranking lists is from the University of Southern California's Marshall School of Business. It's not necessarily affordable at $109,428, although thankfully, this cost is spread out over five semesters. Students may also seek financial aid.
The online program at this school is cutting-edge, and it's also one of the most prestigious on this list. Students enjoy the convenience of studying online without sacrificing outstanding academic support from the faculty and program.
When students sign up for this MBA, they can benefit from flexible schedules. The faculty prepares interdisciplinary lessons to help students understand coursework fully. Many graduates have reported feeling like the program was intimate and personalized for the student.
The personalized experience might be because there are only a few hundred applicants yearly. However, you might have a good chance of getting accepted as this school has a 57% acceptance rate.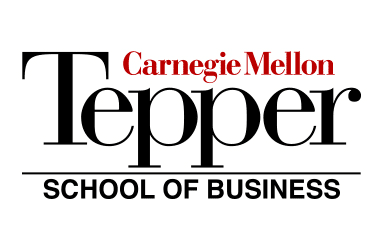 Total Cost: $141,320
Financial Aid: Available
Acceptance Rate: 56%
Graduates' Average Starting Salaries: $134,000
Carnegie Mellon (CM) is a prestigious institution offering an online MBA program through the Tepper School of Business. The tuition costs reflect this distinction.
The program offered at this school is a part-time online MBA where students can enjoy the convenience of online classes while also attending short yet immersive on-site "Access Weekends" every two months at a CM location.
Students often choose this program for its quality and flexibility. It offers part and full-time options, so if you want to keep working, you won't have to quit your job. Regardless of your choice, you still go through the same curriculum as the full-time program.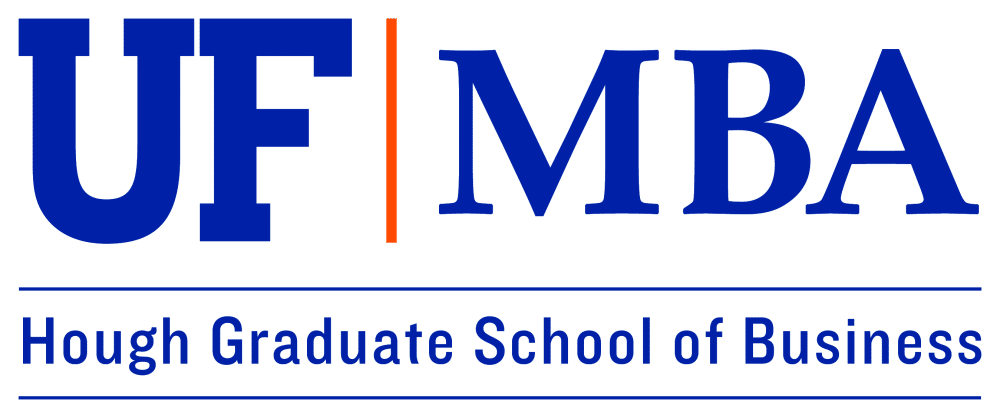 Total Cost: $59,807
Financial Aid: More information here
Acceptance Rate: 46%
Graduates' Average Starting Salaries: $150,505
The University of Florida's Hough Graduate School of Business proudly offers an online MBA program that often rates #5 nationwide. Around 500 applicants try to get in yearly, but only 46% get accepted.
This MBA program is one of the more affordable ones on this list — but don't let that fool you into linking lower tuition with a lower salary potential. According to the Princeton Review, the average starting salary of graduates is $150,505.
When enrolling, students can choose between a one-year or two-year program depending on their timelines. Students enjoy great value for a high-caliber, high-quality accelerated program conducted by knowledgeable professors. Students have said that the program is challenging but very beneficial.
Thanks to high student retention rates, many grads report that they feel like they have gotten to know the other students very well by the end of their two-year course.

Total Cost: $83,220
Financial Aid: More information here
Acceptance Rate: 77%
Graduates' Average Starting Salaries: $106,718
Students of the Daniels College of Business enjoy a flexible schedule — they can choose from four start dates per year and can finish their 60 credits as quickly as 21 months. Here, qualifying students may be able to get a GMAT waiver.
The online MBA at the University of Denver blends interactive experiences with self-paced learning and online courses, giving a more holistic learning experience all around.

Total Cost: $31,200
Financial Aid: More information here
Acceptance Rate: 81%
Graduates' Average Starting Salaries: $116,108
One of the best benefits of the online MBA program at the University of Nebraska is the fact that it offers excellent value for money. Besides the affordability, this program also provides flexibility (thanks to the 8-week semester format) and an excellent curriculum.
The internationally-recognized program offered here is 100% online, and students can choose from the five possible concentrations: business analytics, international business, supply chain management, marketing, and finance. Many electives are available.

Total Cost: $61,545
Financial Aid: More information here
Acceptance Rate: 59%
Graduates' Average Starting Salaries: $103,771
Getting into the online MBA program at ASU's W.P. Carey School of Business is a bit harder due to the higher academic standards, but once you get in you'll enjoy flexibility and quality education.
Upon enrolling, students choose between four areas of focus: international business, marketing, finance, and supply chain management.
The student body here is quite varied, including people who work for Fortune 500 companies and even Air Force pilots.

Total Cost: $31,725
Financial Aid: More information here
Acceptance Rate: 74%
Graduates' Average Starting Salaries: $125,771
The online MBA program at the Henry B. Tippie School of Management in the University of Iowa is fairly new, having launched in 2019. If you're concerned by its recency, you'll be happy to know the program is accredited by the AACSB (Association to Advance Collegiate Schools of Business). It's also one of the more affordable programs on this list.

Total Cost: $62,400
Financial Aid: More information here
Acceptance Rate: 75%
Graduates' Average Starting Salaries: $140,609
The Online MBA at University of Utah's Eccles School of Business offers a fully-online format. However, students get a 3-day on-campus experience in year one. Students of the online program share the same professors as on-campus students, and these professors make sure they are available for questions and concerns. The administration at this university is accommodating and responsive, allowing students to address their problems easily.

Total Cost: $15,524
Financial Aid: More information here
Acceptance Rate: 99%
Graduates' Average Starting Salaries: $74,772
The online MBA program at the University of South Dakota is one of the most accessible on this list — and certainly the cheapest. The program is AASCB accredited, ensuring its quality. With the accessible price, students get a good ROI.
Beacom School of Business' MBA program is fully online and extremely flexible. The faculty ensures they are also accessible for questions and concerns.
What Are Some Common MBA Specializations?
MBA specializations allow you to go into a niche of your choosing once you begin your career. Deciding which field to go into isn't easy, but it depends on your long-term career goals.
1) General Management
The general management niche is often the most popular choice for MBA students. Even if you ask the best MBA programs' students, you'll likely find that many have chosen this specialization — and there's a reason why.
General management is a great choice if you want to develop your general or all-around business knowledge and skills. It's versatile, allowing you to use your newly gained knowledge in different industries and business areas.
2) Strategic Management
Unlike general management, strategic management focuses more on preparations you can take for long-term plans. Strategic management usually involves long-term business planning and planning for back-ups and contingencies.
3) International Business
This specialization is a great choice for people who want to work abroad. It's also excellent for people who want to work for companies with headquarters in several countries worldwide.  People within this niche often help keep a company's or organization's goals aligned globally.
4) Entrepreneurship
As the name might suggest, students often choose the entrepreneurship specialization if they plan to pursue a business idea. People who work in or want to pursue a start-up can benefit greatly from studying entrepreneurship with their MBA.
5) Finance
The finance specialization is best for people who want to work within the exciting world of finance. It focuses on data analysis, statistics, and accounting, making it a fantastic choice for financial managers, bankers, and financial controllers. It also makes a good choice for chief executives — chief financial officers, in particular.
6) Marketing
Although there are other master's degrees in marketing, in-person and online MBA programs also offer a marketing track. This specialization focuses on teaching students strategies to promote a business's products and services.
7) Human Resources (HR)
This specialization is for managers who control HR teams or those working with large groups of employees. When you're studying HR with your MBA, you'll focus heavily on team development and motivation, conflict resolution, and other similar management-related concepts.
8) Information Technology (IT) Management
If you want to work in the tech sector or for a business that relies heavily on technology, you can specialize in IT management. It's not a requirement to go into that industry, but it may help you get a leg up on your competition.
Pros and Cons of an MBA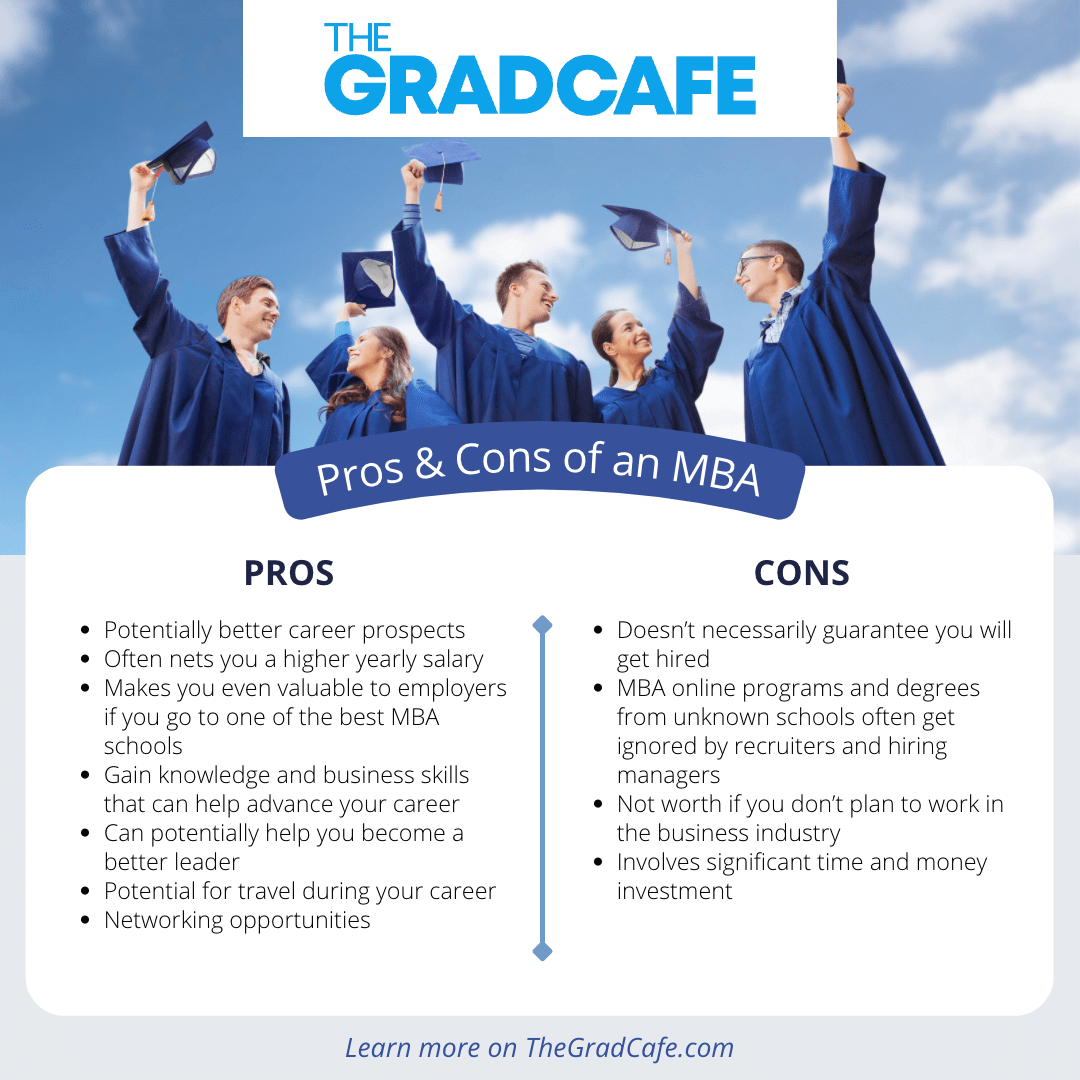 Deciding whether to pursue a master's in business administration can be difficult, considering how much time and money you'll need to invest in the process. If you're still trying to figure it out, this list of pros and cons may help.
Pros
Cons

Better career prospects
Higher salary potential
Makes you more attractive to employers if you go to one of the best MBA schools
Offers business skills that can advance your career
Improved leadership skills
Potential for travel during your career
Networking opportunities

Jobs aren't guaranteed
MBA online programs and degrees from unknown schools often get ignored by recruiters and hiring managers
Not worth the cost if you don't plan to work in the business industry
Significant time and money investment
Alternatives to an MBA
Many may assume that having an MBA can enhance their careers and provide them with a considerable return on investment (ROI), which is true in many cases.
However, earning a master's in business administration isn't always the best choice for everyone. After all, the cost involved can be prohibitive for some — and truthfully, not everyone will benefit from having this achievement.
If you're unsure whether you need to earn an MBA to advance in your career, here are a few alternatives for you to consider.
Leadership development programs
Simple networking
Earning various certifications
Mentoring
Six Sigma and Lean Six Sigma Certification
Attending seminars and conferences
When you're deciding between an MBA and some of the above alternatives, you can consider your career goals as well as the critical skills and requirements of your dream job. Ask yourself what experience, training, and exposure can help you develop these skills best.
A Career With an MBA
The world is in the middle of a pandemic that has affected many people's lives and the global economy. Despite this fact, there doesn't seem to be a massive negative effect on how well MBA graduates have been doing.
According to the Graduate Management Admission Council's 2020 survey for corporate recruiters, students who graduated with an MBA in 2020 have still been commanding six-figure salaries in their job offers.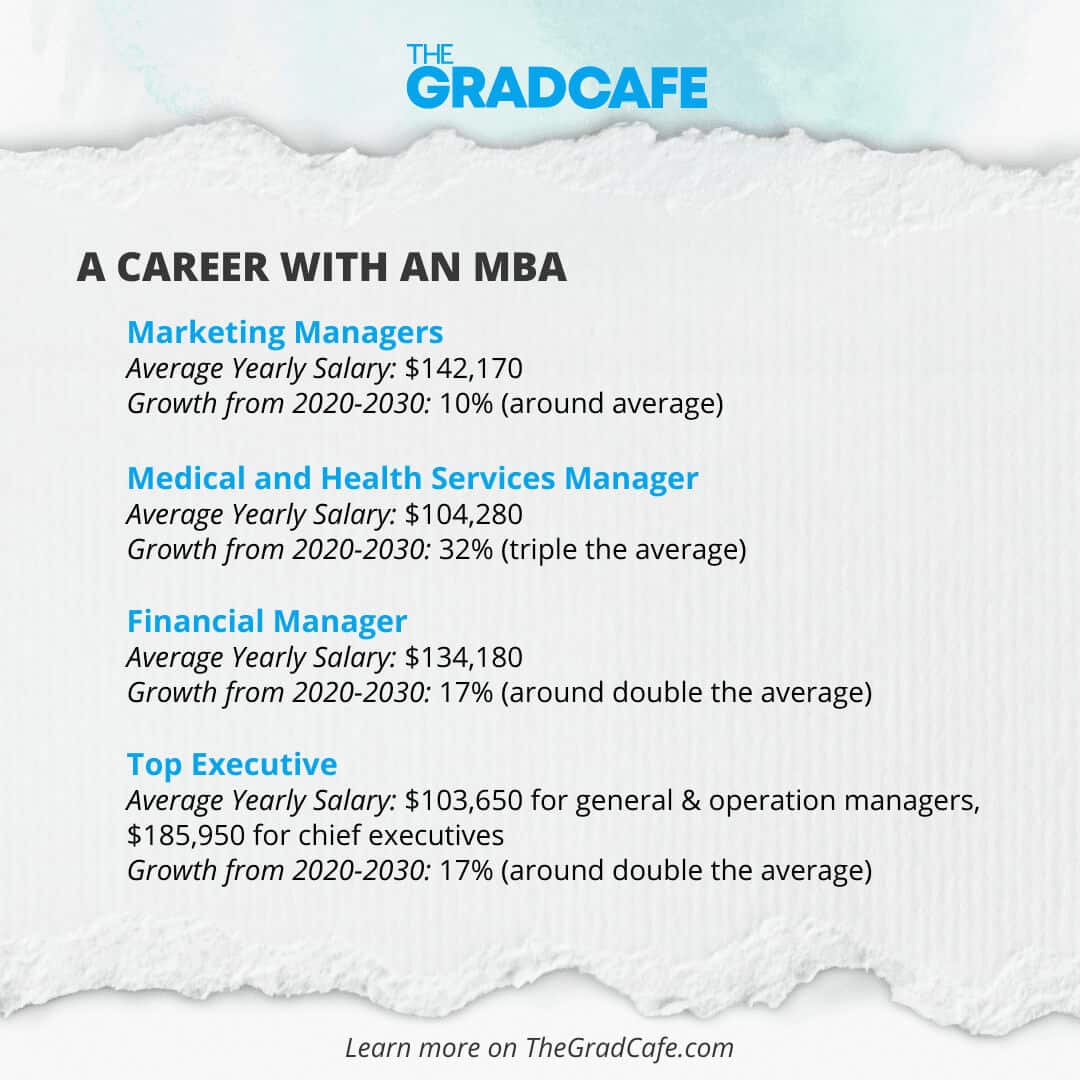 The main effect the pandemic has had on MBA grads is the $10,000 drop-in average yearly wages. It appears as though the current average sits around $105,000, where it used to be $115,000 pre-pandemic.
So, if you're worried about getting a job after your MBA, there still appears to be a good chance you'll find a job with a lucrative salary.
It's worth mentioning that some MBA specializations seem to be doing better than others during the pandemic (and most likely for some time after it), like the jobs below.
Average Yearly Salary: $142,170
Growth from 2020-2030: 10% (around the average)
Marketing managers plan and strategize programs and campaigns to generate consumer interest in a business's services or products. They often work in corporate offices or regional managing offices. Alternatively, they can also work in ad agencies.
Average Yearly Salary: $104,280
Growth from 2020-2030: 32% (triple the average)
Professionals in this fast-growing occupation plan, coordinate, and direct all the business activities of healthcare providers. They work as administrators in healthcare facilities like elder care homes, hospitals, and private group medical practices. People in this field will often need some clinical experience or experience working an administrative role in a healthcare facility or hospital.
Average Yearly Salary: $134,180
Growth from 2020-2030: 17% (around double the average)
People in this role create financial reports, develop long-term financial plans for growth and management, and direct investment activities. Financial managers often work full-time, sometimes over 40 hours a week. They often find employment in insurance companies, investment firms like hedge funds or mutual funds, and banks.
Average Yearly Salary: $103,650 for general and operation managers and $185,950 for chief executives
Growth from 2020-2030: 17% (around double the average)
Top executives can work in practically any industry given the duties they usually undertake. They plan policies and strategies to ensure that organizations and businesses meet their financial goals. Top execs often have busy, irregular schedules, including working evenings and weekends. They may often travel for work.
Frequently Asked Questions
Which MBA is Most Valuable?
The top 10 highest-paying MBA concentrations are:
Management
Entrepreneurship
Finance
Human Resources
IT
Marketing
Real Estate
Information Security
International Business
Healthcare Management
Is an Online MBA Worth It?
The answer to this question depends on your needs. Online MBAs have many benefits: you may not need to quit your job, and you may be able to pursue rarer specializations not available nearby. Additionally, online studies can mean that you won't need to relocate.
The best benefit, of course, is you can often save money pursuing degrees online.
On the flip side, online MBAs may not be worth it if you prefer in-person learning. Some recruiters and hiring managers may also not respect online MBAs as much as conventionally earned degrees.
How Do I Choose the Right MBA Program?
When selecting the right program, consider the program's culture, your ideal concentration, delivery format, tuition cost, and the potential ROI.
Can You Complete an MBA in 1 Year?
The simple answer is: yes — depending on the school and program you choose.
Do Online MBAs Provide Placements?
In some countries, the answer to this would be yes. However, this does not appear to be the case in the US.
Which Type of MBA is in Demand?
When it comes to specializations, the Princeton Review says that the following are the most in-demand:
General management
Strategy
International management
Consulting
Entrepreneurship
Financial leadership
Is an MBA for You?
Only you can decide which of these best online mba programs are right for you. You'll need to consider a few things, such as the cost of your education and whether it makes sense with your career goals. But since career and salary prospects for MBA graduates seem to be good even during a pandemic, it may be worth considering!
If you're considering a graduate program, check out our article about how to pay for grad school.
Chriselle has been a passionate writer for over 10 years, but she's a geek at heart. When she isn't busy writing, she spends her time streaming video games and learning new skills.