Everyone seems to be going to grad school these days. In today's hyper-competitive job market, an undergraduate degree is often no longer enough, and you'll need an advanced degree to pursue the career of your dreams.
So what is graduate school exactly? And what do you need to know before choosing a grad course and putting in your application?
What is Graduate School?
Graduate programs are offered as advanced courses at many universities, as well as dedicated graduate colleges. Before we dive deeper into what is graduate school, let's first be clear on what a graduate program is.  
W
hat is a Graduate Program?
In simple terms, a grad program offers a focused, advanced level of study in a specific professional or academic discipline.
You'll need to fulfill certain requirements to successfully apply for a graduate program. In most cases, you'll need to first complete a bachelor's degree before you can go to grad school. 
Some grad courses have a specific degree as a prerequisite. For example, for a doctorate, you'll generally need to first complete a master's degree in that discipline.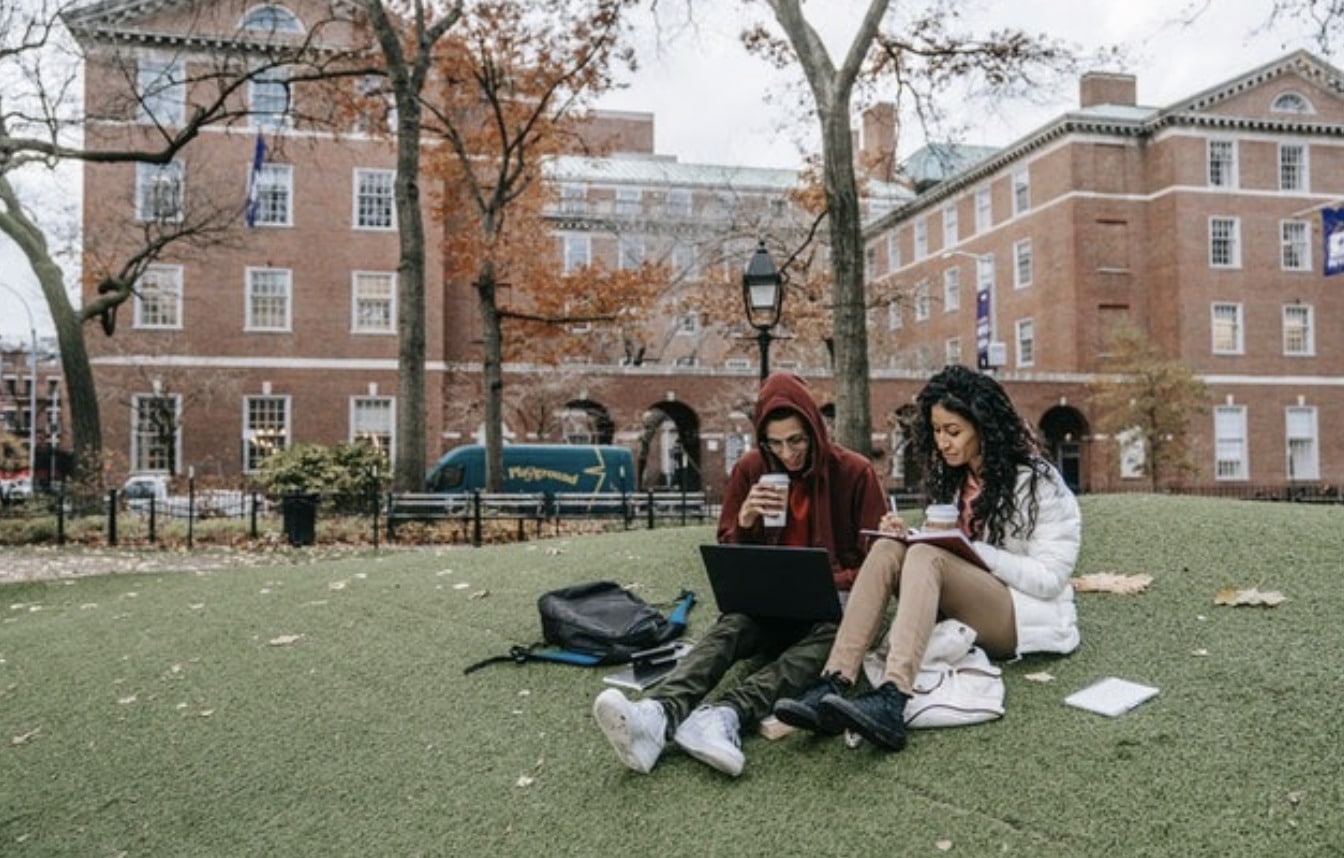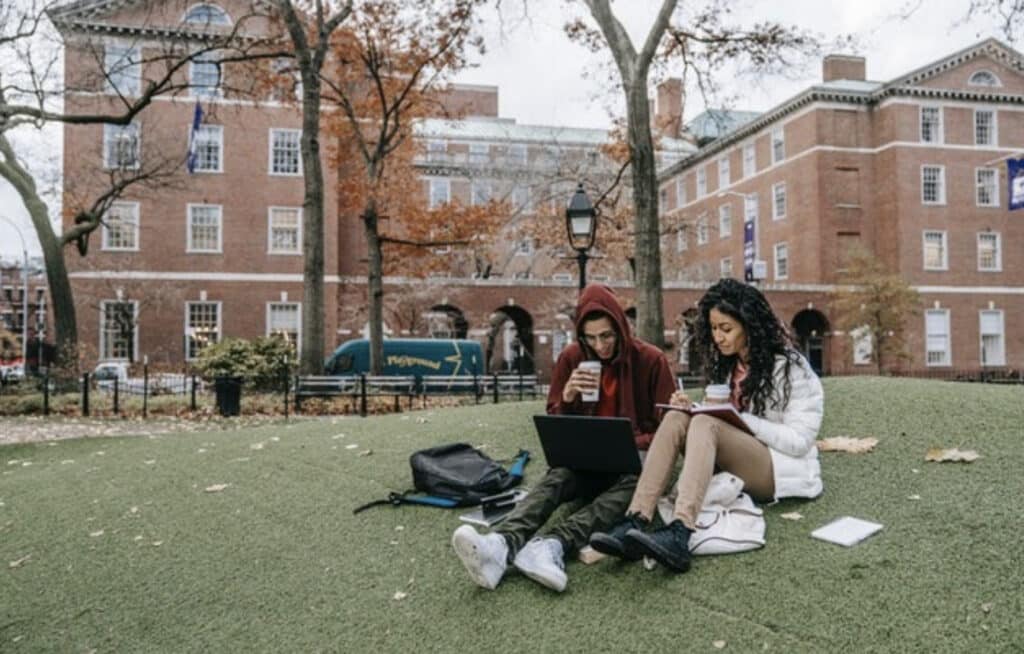 Different Graduate Programs
The term "graduate school" can cover different types of courses and a wide array of subjects. 
The main types of graduate programs are:
Doctorates (also known as PhDs or doctoral degrees) – This is the most advanced type of degree possible and can be undertaken in any academic discipline.
Master's degrees

– An advanced degree usually lasting two years, which is either designed to lead to a doctorate or as a terminal degree for a particular profession. As with a PhD, a masters can also be in a range of academic disciplines, including a Master of Arts (M.A.), Master of Science (M.S.), and Master of Business Administration (MBA), among many others.

Professional degrees – These give you the specialist knowledge and skills you need to become a professional in a particular field, such as law or medicine.
How Long is Graduate School?
Graduate degrees vary in length depending on the course, but doctorates are by far the longest. Completing a PhD usually takes between five and seven years, and can take up to eight years. According to the National Center for Science and Engineering Statistics, the median time that students took to finish a doctorate was 5.8 years in 2019.
On the other hand:
Most law school programs last for three years, with some accelerated two-year courses.

Business school generally lasts two years, with some one-year accelerated programs available.

Medical school, dental school, and pharmacy school all take four years, not including residency which doctors must complete after graduation.
How Much Does Grad School Cost?
The cost of grad school can vary widely depending on what course you choose, and whether you choose a public or private institution. According to moneyunder30, the average tuition for a master's degree is around $30,000 a year at a public university and $40,000 a year at a private institution. Some courses can be significantly more expensive, though you can apply for grants or financial aid to make the fees more affordable.
Is Grad School Right for Me?
The truth is that grad school simply isn't for everyone. Although there are many advantages of grad school, it does involve a significant investment of both time and money. It's important to carefully consider the below factors before deciding to sign up for a graduate program.
Benefits of Going to Grad School
So you have an idea of what graduate school is, but why would you want to go to grad school?
Many people choose a graduate program because the qualification is essential for their career. For example, if you want to become a doctor or a lawyer, you'll need to go to grad school. Similarly, if you're interested in becoming an academic, you're unlikely to be successful if you don't have a PhD.
Besides advancing your career, attending graduate school has a number of other benefits:
It allows you to develop high-level research, analytical, and critical thinking skills.

It gives you excellent networking opportunities that will help you to advance your career.

Even if not strictly necessary for your chosen career, a graduate degree may give you better opportunities for advancement and higher salaries.

You'll be able to pursue your passion about a particular subject.

There are many part-time and online grad courses that you can balance with your work commitments, and your employer may sponsor you to gain a relevant qualification.
What's the difference between grad school and college?
Besides the type of degree that you'll study at graduate school, there are some other key differences between grad school and college.
The meaning of grad school is that the students are typically already graduates – most graduate programs have a bachelor's degree as a prerequisite. This has certain implications. Firstly, your professors will expect you to meet higher academic standards than they did during your undergraduate degree. Grad school is not just about learning facts and repeating them in exams or papers. Instead, you will be expected to do your own research and come up with your own ideas and theories.
Graduate studies are also more focused. As part of a bachelor's course, you usually take classes in a range of disciplines to gain entry-level knowledge on many subjects. Grad school is the time to concentrate on one particular topic and dig into it to a much deeper level. This means that you should already be pretty sure of the career you want to pursue, while college allows you to try different things out and explore different study and career options. On the other hand, at grad school you will become an expert in your field of choice.
Finally, graduate schools are typically smaller and more selective than undergraduate colleges. On the upside, you will be part of a smaller, higher-quality cohort of students. This allows for more student interaction, as well as closer attention from your professionals and tutors. However, this also makes grad school generally more difficult to get into compared to college.
What's the difference between graduate school and professional school?
Graduate courses can be broken down into two main classifications – academic and professional. 
Broadly speaking, for an academic graduate program you will need to create an original and in-depth piece of research. 
On the other hand, professional courses are all about learning the specific skills and knowledge you'll need for a certain profession. These programs often include work experience such as internships or placements. Some graduate programs are a combination of academic and professional approaches.
Academic disciplines include:
Sciences, such as chemistry, physics, and biology

Social sciences, such as psychology, sociology, and anthropology
The humanities, such as history, art, and languages
Professional disciplines include:
Law

Medicine

Business

Dentistry

Pharmacy
Essentially, a professional school is a type of grad school. However, some people make the distinction between the two, classifying only advanced academic studies as graduate school, and the rest as professional school. It's really only a question of terminology – both are advanced courses which share a number of characteristics and advantages!
How to Prepare for Graduate School
Once you've decided that grad school is the way you want to go, you'll need to choose where you want to study. More importantly, you'll need to put in an application and have it accepted!
How to Choose the Right Graduate School for You
There is a huge range of different graduate courses and programs available, so how do you choose the right one for you? These questions should help you to narrow down your search and find a grad school that will give you the skills, knowledge, and qualifications you need to build your dream career.
What is the school's reputation?
Choosing a grad school with a strong reputation is critically important. Not only does a good reputation reflect a high standard of teaching and facilities, but your qualification will be highly regarded by future employers. Before deciding on a grad school, be sure to do some research into their reputation.
Public versus private school
Public graduate schools receive public funding so are generally much cheaper than private schools, which rely on tuition fees to run. However, this is not a hard and fast rule – some private schools can be cheaper than certain public schools.
How big is the school?
Private schools typically have smaller class sizes, meaning you'll get more attention for your professors and build relationships with other students. On the other hand, larger schools can offer better networking opportunities.
Do you want an academic or professional grad course?
Whether you choose a professional or academic graduate course will depend largely on the future career you want. However, you should also consider the way these courses are run. Academic graduate courses usually involve a high degree of research, and often you'll need to create an in-depth dissertation.
On the other hand, professional grad courses focus more on skill building and typically include a work experience component. Think about which style of learning you prefer, and which is more likely to make you successful.
How to Apply for Grad School
Graduate programs are smaller and more selective than their undergraduate counterparts, and therefore look for a higher level of applicant. Of course, applying for an undergraduate course at Harvard or Stanford will be tougher than some grad schools. However, generally speaking you will have to work harder on your grad school application than did for your undergraduate course.
Applying for grad school usually requires:
A competitive admissions test or entry exam

A strong academic record demonstrated through excellent academic transcripts

Recommendations from academic or professional referees

Writing a statement of purpose showing why you want to take the course

An application fee (in addition to the course fees)
The exact requirements will depend on the course and the institution you choose. Some grad schools will also ask for a sample of your academic writing, an example of project work, your portfolio, or your resume/CV. Be sure to check these with the grad school you want to apply to, and give yourself plenty of time to get your application together ahead of the deadline!
In fact, you should give yourself at least one academic year to research graduate courses and pull together everything you'll need for your application. So if you want to go straight from college to grad school, it's a good idea to start this process at the end of your junior year.
Final Thoughts
We hope you now have all the answers to the question: "what is graduate school?" and how to make the best decisions to set yourself up for a brighter future. 
Although going to grad school is not for everyone, it can provide you with invaluable skills, in-depth knowledge, and qualifications — and lets you pursue your dream career!
If you're interested in learning more, check out our top tips for getting into Ivy League grad school and our guide on how many grad schools you should apply to.