Business analytics is an interdisciplinary study and science that helps businesses scrutinize data to optimize their performance strategies. With data driving virtually every sector today, having a master's in business analytics can be extremely helpful for your career.
Read on to discover some of the best business analytics programs at a graduate school level, along with job prospects, salaries, and pros and cons.
The Best Master's in Business Analytics Programs
Here are some of the top business analytics graduate programs, both on-campus and online.
Massachusetts Institute of Technology, Sloan School of Management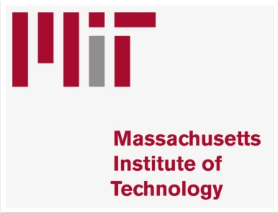 Master of Business Analytics (MBAn)
MIT is a private land-grant university and one of the best technology institutions in the world, with an impressive master's in business analytics ranking. It was rated no. 1 for top Master's in Business Analytics programs by the US News & World Report 2021. This program equips students with the cutting-edge knowledge and skills needed to face today's dynamic business environments. Ultimately, it aims to create business leaders capable of addressing today's challenges.
Duration: 12 months
Units: 111 to 141
Tuition: $82,250
Financial aid: Loans, scholarships, fellowships, awards, sponsorships
Acceptance rate: 7%
Location: Cambridge, Massachusetts
Founded: 1861
New York University, Leonard N. Stern School of Business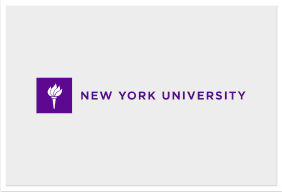 Master of Science in Business Analytics (MSBA)
New York University is a well-known university with campuses around the globe, offering one of the best data analytics programs. It has 19 schools and colleges, with an urban identity and global vision. One of the top business analytics programs, NYU's program aims to create business leaders capable of converting data into insightful information to pursue better results. The program follows a blended format with both synchronous (classroom) and asynchronous (independent study) learning modules.
Duration: 1 year (part-time)
Tuition and fees: $18,950 (Summer 2022)
Financial aid: Loans, scholarships, fellowships
Acceptance rate: 12.8%
Location: New York City
Founded: 1831
The University of Pennsylvania, The Wharton School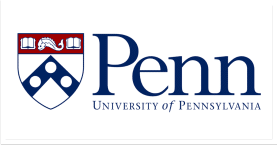 MBA Major in Business Analytics
The University of Pennsylvania is a private Ivy League research university, which was founded by Benjamin Franklin as one of the nine colonial colleges established before the Declaration of Independence. The university's MBA Business Analytics program is designed to help students to develop the ability to make good, data-driven business decisions.
West Virginia University, John Chambers College of Business and Economics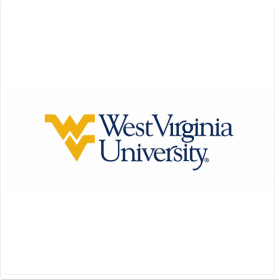 Master of Science in Business Data Analytics (Online)
West Virginia University is a public land-grant research university with campuses in Morgantown, Beckley, Keyser, and Charleston. It offers more than 350 programs in various disciplines. The school's online MS program in business analytics involves a combination of prescriptive analytics and data science to prepare students to address business world challenges with state-of-the-art knowledge.
Courses: 10
Total credit hours: 30
Cost per credit hour: $820
Total cost: $24,600
Financial aid: Federal and state funds, scholarships
Acceptance rate: 83.9%
Location: Online
Founded: 1867
Pepperdine University, Graziadio Business School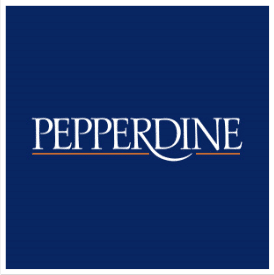 Master's in Business Analytics (MSBA) (Online)
The Pepperdine Graziadio Business School is accredited by AACSB (Advance Collegiate Schools of Business) International. It strives to accommodate diverse students and empower them with an open mentality and personal integrity. This online master's program aims to create professional data translators who can interpret critical data and provide comprehensive insights for the business world. It is suitable for professionals who have a bachelor's degree and at least three years of experience.
Duration: 12 to 24 months
Total units: 31
Courses: 15
Tuition: $1,900 per unit
Financial aid: Federal aid, scholarships
Acceptance rate: 41.9%
Location: Online
Founded: 1937
What Jobs Can You Get With a Business Analytics Master's Degree?
Many types of organizations seek professionals with business analytics master's degrees for their analytical and statistical abilities. Graduates work on Big Data to make complex recommendations that help businesses make the best decisions. Here are some of the common roles that business analytics master's degree holders can get, with the annual median salary for each.
Business Analyst ($62,747)
Business analysts are facilitators who examine data and create valuable insights and recommendations based on that data.
Business Intelligence Analyst ($70,656)
Business intelligence analysts help personnel in different departments collaborate and work towards better business growth.
Business Continuity Manager ($99,136)
A business continuity manager is responsible for keeping a business running in adverse times. They ensure processes continue to run smoothly during, before, and after the crisis.
Management Analyst ($67,994)
Management analysts examine how different departments function together and independently and suggest improvements for efficiency.
Database Administrator ($73,851)
A database administrator maintains the program behind a complex company database. They must keep the database operational through all types of information traffic.
Other jobs you can find with a master's in business analytics include:
Business data analyst
Business analyst manager
Business analyst consultant
Business professor
Operations research analyst
Data warehouse specialist
Master's in Business Analytics Program Requirements
A bachelor's degree from an accredited university or college is the primary requirement you'll need for any master's in business analytics program. For online programs, you will also usually need a few years of work experience. Most universities look for a minimum GPA score (typically at least a 3.0) and some universities also require a GMAT or GRE score.
Foreign students will have to pass the minimum TOEFL or IELTS score set by the university. Besides these requirements, you will usually have to submit a statement of purpose, recommendation letters, academic transcripts, and a current academic resume.
Alternatives to Business Analytics Graduate Programs
A master's in business analytics is not the only program that will teach you about data analytics and its applications in the business field. For example, if you complete any similar data program, you can follow a similar career path to those with a master's in business analytics.
Here are some alternative master's degrees:
Master's in Business Intelligence
MBA in Business Analytics
Master's in Data Analytics
Pros and Cons of a Master's in Business Analytics
Advantages
Good Career Prospects
Data analytics is a state-of-the-art discipline that has high demand today, with no shortage of available roles. The program also equips you with technological knowledge, such as coding and software engineering, and managerial capacity to handle business. This will put you in an advantageous position to find jobs in both sectors.
High Earning Potential
The average salary for graduates from data analytics master's programs is $92,500, which is much higher than the national average.
Drawbacks
Data Science Preference
Business analysts can handle data just as well as data scientists. However, some organizations may view business analysts as exclusive specialists in business and prefer data scientists instead, even if you are equipped with one of the best Master's in Business Analytics.
Difficulty Communicating Insights
Business analysts have to work primarily with data, which can be very abstract. Furthermore, no data can be fully reliable, especially in the domain of macroeconomics. Therefore, results may not always be concrete, which can be difficult to explain to your clients.
New Field
Since business analytics is a comparatively new field, some traditional businesses departments are not yet fully embracing this area. However, for business analytics, cooperation from and integration with all departments is essential. Business analysts can have the additional task of raising internal awareness of the field.
Business Analytics FAQs
Is it Worth Doing a Business Analytics Master's Program?
Business analytics is an in-demand field that offers competitive salaries. In the age of Big Data, data analytics is indispensable across all sectors. Experts who can apply the principles of data analytics to the business world will have no shortage of excellent career prospects.
Which is Better, an MBA or MS in Business Analytics?
Data analytics is often taught as a concentration in an MBA, where you'll typically study the theory and broad applications of data analytics. This can be suitable for anyone with a business background who wants to gain a basic knowledge of data analytics. However, with an MS in Business Analytics, your core subject is data analytics, and you'll gain in-depth theoretical and practical knowledge of the subject. It also involves a higher level of technical knowledge as subjects include machine learning, predictive modeling, and software engineering.
What Does an MBA in Business Analytics Do?
An MBA in business analytics can help you secure various roles in the business sector, such as:
Finance analyst
Business analytics specialist
Management consultant
Supply chain analyst
Marketing manager
Personal financial advisor
Does Business Analytics Require Coding?
Coding can be very beneficial for business analysts, but not all business analysts need in-depth coding knowledge. It depends on the work setting. Some level of coding knowledge is necessary, but not all business analysts need to do coding every day.
Does Business Analytics Fall Under STEM?
Yes, business analytics is a STEM discipline and covers a range of subjects like engineering, mathematics, technology, and science.
Wrapping Up
The business world relies heavily on data, making data analytics a highly sought-after specialization. A master's in business analytics is a state-of-the-art interdisciplinary program that combines business knowledge and data analytics — a highly valuable asset for any professional.
This degree can open vast possibilities for a successful career in the modern business landscape. If you like to blend business knowledge with critical thinking to find better solutions to modern challenges, you'll struggle to find a better program than a master's in business analytics.
However, if you're not convinced that this is the best program for you, take a look at our guide to the top online MBA programs.
Related articles: