Table of Contents
Every industry deals with data – tech, finance, entertainment, you name it. The best part about a master's in statistics is its versatility in career fields. While you'd work with data in every single one, the ability to transfer across industries makes statistics master's programs a dynamic career tool.
And, the demand for data professionals and statisticians isn't subsiding. The Bureau of Labor and Statistics (BLS) predicts the job outlook for statisticians to increase by 33% – over quadruple the national average across all industries. You can also qualify for many different careers in the statistics space, like financial analysts, stock traders, and more.
Your best step towards a vibrant career as a data professional is to pick from the best statistics programs at the graduate level. But what are the best colleges for statistics? Keep reading to learn about the top statistics master's programs in the US, career and salary information for graduates, and everything else you need to inform your pursuit of a statistics career.
Best Master's in Statistics Programs
Stanford University, School of Humanities and Sciences
Master of Science in Statistics

Stanford University was established in 1885 and has grown to be one of the most prestigious Ivy League schools in the world. The school's statistics master's program ranked no. 1 on US News' list of best statistics master's programs.
Nestled in San Francisco's Bay Area, Stanford is only a 15-minute drive from Silicon Valley, the world's technology and innovation hub. Perfect proximity for the aspiring data professional. Stanford's master's in statistics typically requires a 3.0 GPA to graduate and covers a wide range of topics like stochastic processes, probability theory, applied statistics, and statistics theory. Unfortunately, Stanford only offers an on-campus version of this program, prohibiting remote study.
Duration: 2 years
Total units: 45 units
Tuition: $36,270-$56,487
Financial aid: Grants, workshops and coaching, fellowships, loans
Acceptance rate: 5.2%
Location: San Francisco, California
Founded: 1885
University of California – Berkeley, Berkeley Statistics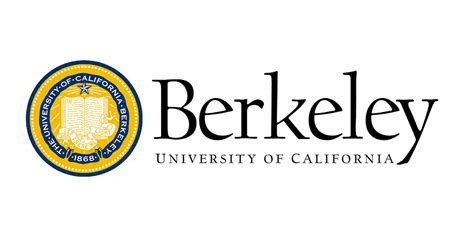 The University of California Berkeley consistently tops US rankings in scientific fields, including biological sciences, ecology, and statistics, though the school's statistics master's program is in the arts. US News ranks UCLA Berkeley no. 2 on its list of best statistics master's programs.
Unlike many statistics graduate programs, UCLA Berkeley's statistics master's program aims to prepare students for real-world, industry work, rather than continued research for PhDs. The program covers topics like probability, statistical computing, theoretical statistics, and modern applied statistics. It even includes a capstone course, or final thesis. Graduates have lucrative careers in some of the top companies in tech, finance, and healthcare fields, like Facebook, Apple, Google, IMB, Uber, and more.
Duration: 2 years
Total units: 24
Tuition: $11,442 for California or $26,544 out of state
Financial aid: Graduate fellowships, grants, student employment.
Acceptance rate: 16%
Location: Berkeley, CA
Founded:1849
University of Washington, College of Arts and Sciences
Master of Science in Statistics – Advanced Methods and Data Analysis

The University of Washington offers a robust statistics master's program limited to students with a statistics, mathematics, or related background with evidence of coursework in calculus, algebra, and probability. It's ranked no. 3 on the US News' master's statistics rankings, tied with Harvard University. The school emphasizes the importance of a strong statement of purpose for admission. Some course topics included applied regression, statistical inference, data analysis, statistical computing, and more. Students also have the opportunity to specialize in statistical genetics.
Duration: 2 years
Total units: 49
Tuition: $990 per credit for non-residents; $550 for Washington state residents
Financial aid: Graduate and professional grants
Acceptance rate: 41%
Location: Seattle, Washington
Founded:1861
John Hopkins University, Bloomberg School of Public Health
Master of Science in Biostatistics

John Hopkins University is located in Baltimore, Maryland, and is an academic and research authority in many medical fields. Its program is ranked no. 3 in the US News' list of top statistics master's programs, tied with both Harvard University and the University of Washington. Students must maintain a 2.75 GPA average to graduate from the program.
Unsurprisingly, the school's Master of Science in Statistics is offered by its Bloomberg School of Public Health, offering a health specialization to the degree. Courses cover a wide range of content, including statistical computing, probability, biostatistics, epidemiologic inference, public health perspectives, data science, research ethics, and more.
Duration: 2 years
Total units: 84-252
Tuition: $73,980
Financial aid: Loans, stipends, scholarships
Acceptance rate: 11.1%
Location: Baltimore, Maryland
Founded:1876
Harvard University, School of Engineering and Applied Science
Master of Science in Data Science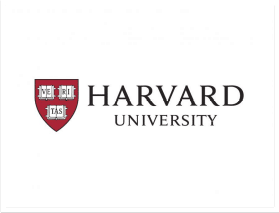 One of the United States' oldest universities, Ivy League Harvard offers a reputable Master of Science in Data Science, offered in tandem by the school's departments of statistics and computer science. US News ties Harvard's statistics graduate program at third place, along with John Hopkins University and the University of Washington. The school's program covers a wide range of topics, including machine learning, optimization management, data analysis and acquisition, statistical modeling, visualization, data security, and many more data science areas.
Duration: 2 years
Total courses: 12
Tuition: $58,224 per year
Financial aid: Fellowships, grants, loans, employment opportunities
Acceptance rate: 5%
Location: Cambridge, Massachusetts
Founded: 1636
Careers for Statistics Master's Graduates
Curious about the types of positions available to you upon graduating with a master's in statistics? Here's a quick list of career options for statistics grads, including up-to-date salaries for each:
Financial Analyst ($83,660): Financial analysts study business and financial data and trends to advise companies on their financial strategies.
Mathematicians and Statisticians ($93,290): This career path is one of the most technical in the statistics industry. Mathematicians and statisticians analyze, review, and interpret models, theories, and data sets to support business decisions.
Database Administrator and Architect ($98,860): Database administrators and architects prepare the database landscape for data scientists and statisticians to do their job. They build new databases, secure data, maintain permissions, test database structures regularly, and regularly review user needs to improve database performance.
Cost Estimator ($66,610): Cost estimators collect, analyze, and interpret data to gain insights about costs, materials, and time resources needed for a business to create a product or deliver a service.
Market Research Analyst ($65,810): Specialists in marketing, market research analysts look at data about customers, competitors, and the market to support business decisions that relate to marketing. They also monitor sales trends to support their interpretation of data.
Software Developer ($110,140): Software developers develop, test, and manage software and inform their decisions with data models, user data, and market trends.
Stock Trader ($64,770): Stock traders buy and sell company shares for profit, and use statistical knowledge to inform their decisions with a detailed study of the global market.
The possibilities for careers are endless with a statistics master's degree under your belt. All of the above careers multiply in availability for every single industry, allowing you to specialize in entertainment, finance, or construction, to name a few examples.
Other careers in statistics include:
Business analyst
Actuary
Data scientist
Quantitative analyst
Economist
Biostatistician
Research Associate
Statistical Programmer
Alternatives to Statistics Majors at the Graduate Level
Statistics is a vast field, but many similar programs will land you some of the jobs listed above. Additionally, some programs like political science and psychology have heavy statistics content, often with required courses in statistics.
If you're interested in exploring similar specializations, consider these programs of study instead of a statistics major:
Bioinformatics
Mathematics
Engineering
Computer Science
Business
Business Administration (MBA)
Master's in Statistics FAQs
What Can You Do With a Master's in Statistics?
A master's in statistics opens multiple, lucrative career opportunities in any industry. You might become a statistician, mathematician, market analyst, financial analyst, stock trader – the world is your oyster! A master's in statistics can also set you up to pursue a PhD down the line if you choose a research-focused program.
Is a Master's in Statistics Worth It?
With statistics careers ranging in salaries from the mid-$60,000s to over $100,000, a master's in statistics is certainly worth it. Its 33% job outlook also provides relative job security, especially when compared to other industries.
Read also: Best Master's Degrees To Get in 2022.
Are Statisticians in High Demand?
Yes, statisticians are high in demand. The BLS predicts a 33% job outlook quadrupled the average rate.
Do Statisticians Need a Master's Degree?
You might get away with a simple bachelor's in statistics to score an entry-level statistician job. However, most advanced statisticians with more responsibility and higher salaries have master's degrees.
How Long Does a Master's in Statistics Take?
Most master's in statistics programs take about two years to complete. You might consider lightening your course load each year for better school-life balance, but you'll likely need another year or two to complete the program. Additionally, some schools offer fast-tracked master's programs that take as little as one year to complete.
Key Takeaways
A master's in statistics will equip you with the knowledge, skills, and connections to pursue a successful career in the vast data field. The degree requires a lot of attention to detail and an affinity for data and numbers. However, graduates often enjoy lucrative, stable careers in a wide range of industries.
Interested in moving forward with a graduate application to a statistics program? Your first step is to nail your personal statement for grad school!