A master's in speech-language pathology can help you to build a successful career in the healthcare field. Jobs in this field are both rewarding and challenging and are expected to grow by 29% from 2020 to 2030. Salaries are good too; the annual median salary of speech pathologists is $80,480. Curious about grad school programs for this career path?
Here are some of the best master's in speech pathology programs and schools, along with career prospects, salaries, pros and cons, and more.
Only looking for online programs? Check out: Top 10 Best Online Speech Pathology Programs
Best Master's in Speech Pathology Programs
Vanderbilt University, School of Medicine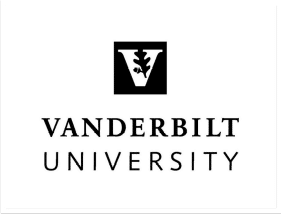 On-Campus Master of Science in Speech-Language Pathology
Acceptance rate: 12%
Vanderbilt University is a prestigious private research university based in Nashville, Tennessee. It was founded in 1873 to strengthen the links between all communities. The university houses many internationally acclaimed graduate schools and has an acceptance rate of 12%.
The university's on-campus MSc in speech-language pathology is one of the best speech pathology programs in the country and allows students to gain a CCC-SLP (Certificate of Clinical Competence in Speech-Language Pathology) from the American Speech-Language-Hearing Association. The program runs for 20 to 24 months over two academic years.
The program offers specialized electives for interested students and practical training conducted in various organizations, such as Bill Wilkerson Center for Otolaryngology and Communication Sciences, the Vanderbilt University Hospital, and the Monroe Carrell, Jr. Children's Hospital. Tuition is $43,287 per year and financial aid is available through the Office of Student Financial Aid.
Boston University, College of Health & Rehabilitation Sciences: Sargent College


On-Campus Master of Science in Speech-Language Pathology
Acceptance rate: 20%
Boston University is a famous private research university with two campuses in Boston and programs taught all over the world. The university was founded in 1839 by Methodists and has an overall acceptance rate of 20%.
Their two-year, on-campus speech-language pathology program includes academic, clinical, and research opportunities. The program allows students to meet MA state licensing requirements for clinical practice and ASHA (American Speech-Language-Hearing Association) certification standards. The tuition for the program is $58,560, with financial aid available in the forms of scholarships, student employment, and federal aid.
Northwestern University, School of Communication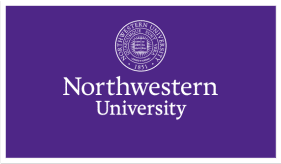 On-Campus MS in Speech, Language, and Learning
Acceptance rate: 9%
Northwestern University is a private research university located in Evanston, Illinois, and is the oldest chartered university in the state, being founded in 1851. It has an acceptance rate of 9% and encompasses 11 schools.
Northwestern's on-campus MS program emphasizes learning in a clinical environment, offering experiential learning that trains students to develop critical thinking, scientific decision-making, and leadership skills. The program runs for two years, followed by a two-year internship. The tuition is $17,699 per quarter, and financial aid and scholarships are provided through Northwestern Student Financial Services.
New York University, Steinhardt School of Culture, Education, and Human Development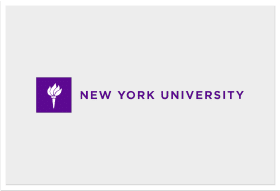 Online Master's in Speech-Language Pathology
Acceptance rate: 21%
New York University is a private research university that was chartered by the New York State Legislature in 1831. The university has campuses, academic centers, and research programs in countries all over the world and, as well as an acceptance rate of 21%.
This online master's program is ASHA-accredited and is one of the best SLP master's programs you can do online. It equips students to provide care to patients suffering from communication and swallowing disorders in various settings. The evidence-based training involves on-campus practicum and clinical experience. Tuition is $1,942 per credit with federal loans as financial aid available
Texas Woman's University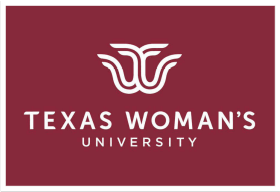 Hybrid Online/On-Campus MS in Speech-Language Pathology (Distance Education)
Acceptance rate: 94%
Texas Woman's University (TWU) is the largest university for women in the country with around 15,000 students. Are you searching for hybrid graduate programs in speech-language pathology? TWU might be your best bet. It gives equal importance to offline as well as online education across various disciplines. It has three campuses: Dallas, Denton, and Houston and an acceptance rate of 94%.
TWU's MS program in speech-language pathology is a distance education program where you attend classes online via Zoom with some on-campus sessions, including practicals. The program can be completed in 27 months, with two cohort variants available — school-focused and healthcare-focused. The tuition per semester is $5,052 and financial aid and scholarship options are available.
Master's in Speech-Language Pathology Careers
A master's in speech pathology leads to roles where you will apply evidence-based clinical knowledge in diagnosing, assessing, and treating swallowing, communication, speech, as well as language-related disorders. You can work in various settings — according to the American Speech-Language-Hearing Association (ASHA), more than half of speech pathology professionals work in the education sector in schools, colleges, and universities.
Many others work in hospitals and healthcare facilities, and some also pursue private practice. ASHA says that the average annual salary range for speech pathologists is between $54,060 and $95,000.
Here are typical roles in the sector, with the average annual salary for each, according to Payscale.com:
Requirements for Speech-Language Pathology Master's Programs
Speech-language pathology master's programs require an undergraduate degree in a relevant field. It can also help your application if you have additional qualifications in CSD (Communication Sciences and Disorders), but this is not usually mandatory.
Exact requirements vary depending on the program, but you'll probably need to supply:
Academic transcripts (most programs look for a minimum GPA of 3.0)
Academic CV
Recommendation letters (typically three)
Formal interview
Alternative Careers for Speech Pathologists
Speech Pathology is a specific, technical profession, and as such, you will need a formal qualification in speech pathology to work in the field. However, you have opportunities to transition your career into other sectors or roles after working as a speech-language pathologist.
Having qualifications in speech pathology will make you eligible for a range of roles, including voice coach, professor, researcher, translator, interpreter, or even occupational therapist. These jobs require many of the same skills as speech pathology, so a master's in speech pathology can be very helpful in building a career in these fields.
Pros and Cons of Being a Speech-Language Pathologist
Pursuing an SLP master's program and becoming a speech pathology professional has both benefits and downsides.
Advantages of Studying Speech Pathology
Opportunity to Help Others: The speech pathology profession involves working closely with patients, assessing their disabilities, and helping them improve their quality of life. You will enjoy a high level of job satisfaction from helping others.
Flexible Schedule: In many settings, speech pathologists do not have strict working hours but instead, more or less work on their own schedule. You may be able to work Monday to Friday, a few days a week, or on evenings and weekends, according to your preference.
Working with Children: Many speech-language pathologists work in schools and get to spend their workdays with kids. If you love children, you will find the job exciting, enjoyable, and highly rewarding.
Drawbacks of Speech Pathology
Arduous Paperwork: Working as a speech-language pathologist typically involves recording clinical and therapeutic activities and managing a range of documents, which can get tedious and time-consuming.
Holiday Work: Working in a hospital or healthcare facility typically involves work outside of normal business hours. As a hospital must provide services 365 days a year, speech pathologists usually work on rotation, including weekends and holidays.
Long Gaps Between Assessments: A school-based, speech-language pathologist is usually assessed once every two or three years rather than every year, and you may experience a delayed pay rise while you wait for your assessment.
Master's in Speech Pathology FAQs
Are SLP Grad Schools Hard to Get Into?
Most SLP grad school programs are pretty hard to get into. ASHA says that these programs have an average acceptance rate of 39%. However, with the right preparation, a reasonable GPA, and appropriate planning, you'll likely be accepted into an SLP grad school.
What GPA Do You Need to Get into Grad School for Speech Pathology?
There is no hard-and-fast rule when it comes to a minimum GPA; most SLP grad schools do not have a set GPA requirement. However, your GPA will still be a contributing factor to rejection or acceptance. For most good speech pathology programs, a GPA of 3.0 or higher will be helpful for your application.
What GRE Do I Take For Speech Pathology?
GRE requirements vary from university to university. Some programs don't require you to take a GRE, and others will waive it if you meet other conditions or qualifications. Even if a school doesn't ask for a GRE score, a good score can help because it demonstrates your dedication and ambition.
Are Speech Pathology Programs Competitive?
SLP programs, especially those offered by the best speech pathology schools, are fairly competitive. However, if you put some effort into your application and have a solid plan as well as clear objectives to achieve it, you shouldn't find it hard to get in.
What State Has the Highest Salary for Speech Pathologists?
According to ASHA's 2020 survey, California has the highest average annual salary for speech-language pathologists at $95,000.
Final Thoughts
Master's in speech pathology programs are fairly competitive, as with many other healthcare programs. So, if you are interested in enrolling in a master's in speech pathology and building a career on it, it's important to do your research and prepare a strong application. With hard work, you'll achieve acceptance to a speech pathologist grad school in no time!
If you found this guide helpful, take a look at our ultimate guides to Master's in Public Health and Master's in Healthcare Administration.