An excellent Master's in English program will not only improve your reading, writing, and research skills, but also develop your capacity for critical thinking and hone your analytical capabilities.
Many renowned universities also offer the opportunity to study under world-famous authors and scholars. A Master's in English qualification can open career paths in diverse areas such as media, education, broadcasting, advertising, research, and business.
Furthermore, English graduates enjoy an excellent salary range compared to many other industries.
Here are some of the best Master's in English programs, both on-campus and offline, across the United States.
On-Campus Master's in English Programs
These are full-time programs for students, which they can pursue on-campus either as resident or non-resident students.
Columbia University in New York, Department of English and Comparative Literature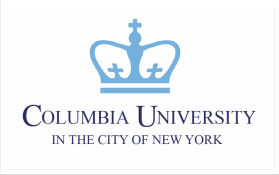 Master of Arts in English and Comparative Literature
Columbia University, based in New York City, is the oldest higher learning university in New York and the fifth-oldest in the country. This private Ivy League research university offers a freestanding MA program in English and Comparative Literature and a sequential version that allows students to continue to a PhD or M. Phil. after completing their master's.
Duration: 2 years
Courses: 8 (30 points)
Acceptance rate: 5.8%
Tuition: See Columbia's tuition page
Financial aid: Scholarships, loans, work-study, grants
Location: New York City, New York
Founded: 1754
Stanford University, School of Humanities and Sciences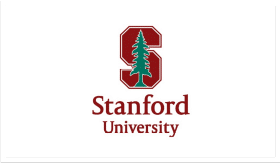 Stanford University is a private research university enrolling with seven schools, including four professional schools. Its Co-Terminal Master in Arts in English is taught by world-renowned faculty and a thesis along with coursework. The program is currently only available to Stanford undergraduate students in English and related fields.
Courses: 10
Tuition: Refer tuition page
Financial aid: Fellowships, loans, veteran benefits
Acceptance rate: 5%
Location: Stanford, California
Founded: 1885
Online Graduate Programs in English
Online graduate programs are perfect for working professionals who want to continue their studies while meeting work and family commitments. In many universities, online master's programs share the same degree, courses, and faculties as on-campus programs.
Arizona State University, The College of Liberal Arts and Sciences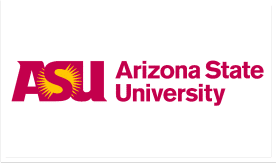 Online Master of Arts in English
Arizona University's College of Liberal Arts and Sciences follows a trans-disciplinary approach that aims to develop individuals who are socially-aware critical thinkers and global citizens. This master's program is one of the best online Master's in English currently available. It helps students build their literature knowledge with an emphasis on critical thinking, analytical capabilities, creativity, and communication skills. The program goes beyond the basic theory to give a perspective on the history, culture, and philosophy of topics studied.
Credit hours: 30
Tuition: $543 per credit hour
Financial aid: Grants, scholarships, loans
Acceptance rate: 88.4%
Location: Tempe, Arizona
Founded: 1885
Harvard University, Harvard Extension School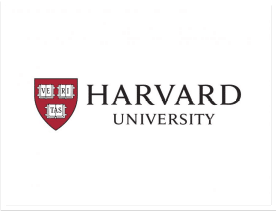 Master of Liberal Arts (ALM), English
Harvard University is a private institution that is considered one of the best universities not only in the US, but in the world.Its Master of Liberal Arts program helps students become strong readers and critical thinkers. It provides them with a deeper understanding of poetry, fiction, and drama, and empowers them to interpret and analyze literary texts. This mostly online Master's in English program is perfect for working professionals.
Credits: 48
Tuition: $745 per credit hour
Financial aid: Loans, scholarships, grants
Acceptance rate: 5%
Location: Cambridge, Massachusetts
Founded: 1636
Texas Tech University, Department of English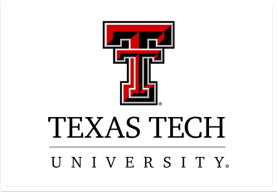 Online Master of Arts in English
Texas Tech University is a renowned public research university that is ranked among the top 3% of universities in the world. Furthermore, it has been named the number one college for Master's in English online programs and the second most affordable college for Master in English online in 2020. In this online MA in English program, you can get the same courses, faculty, and degree as in the on-campus program.
Hours: 36 minimum
Acceptance rate: 70%
Location: Lubbock, Texas
Founded: 1923
Tuition: $12,024
Financial aid: Awards, scholarships, loans
What Career Can I Pursue with a Master's in English Degree?
With a graduate degree in English, you can pursue a variety of different career paths. Here are some common job prospects for Master's in English graduates, with the average annual salary for each.
A copywriter primarily creates persuasive content to market products or services to customers. They may work for advertising and marketing agencies, for large brands, or as freelancers.
A managing editor is responsible for overseeing the entire publishing process from start to finish. As part of this, they typically guide and manage a team of writers and sub-editors.
A secondary school teacher teaches and mentors students in English, and may also take care of extra-curricular activities and help conduct exams.
Writers can create various types of written content, typically articles, blogs, and marketing materials.
An instructional designer creates easy-to-understand instructional materials for products to encourage their safe and proper use by consumers.
Some other careers possible with a Master's in English degree include Editor ($55,414), Social Media Manager ($52,858), Operations Manager ($67,565), Human Resource Specialist ($52,570), and Technical Writer ($61,625).
Application Requirements for Master's in English Programs
As a basic requirement, you'll need to have a bachelor's degree to be eligible for a Master's in English, though most programs don't demand an undergraduate qualification specifically in English. However, having a BA in literature or a related major will certainly strengthen your application.
When applying for a Master's in English program you'll typically need to provide:
Some universities also look for a minimum GRE score and non-native English speakers will usually need to meet a minimum TOEFL or IELTS score.
Of course, the exact requirements vary depending on the program, so it's important to check the program requirements before preparing your application.
Alternatives to Master's in English
A graduate degree in English can help you secure a range of positions related to the written word, including writer, copywriter, editor, and teacher. However, if you're looking to pursue a career in this area, a Master's in English isn't your only option.
Here are some alternatives to a Master's Degree in English:
Master's in Communication
A Master's in Communication degree can help you to apply for jobs in the media, television, journalism, broadcasting, and public relations.
This program will help you gain practical knowledge of creative writing and hone your creative skills to pursue a successful career in this field.
Professional librarians will often find that this is an essential prerequisite to apply for roles in libraries and museums, as well as some areas of research and archiving.
Master's in English FAQs
Is a Master's in English worth it?        
According to Payscale.com, the average base salary for those who hold a Master's in English degree is $63,000, so the prospects are not bad for MA English graduates. With a Master's in English degree, you can get jobs in various sectors, such as the arts, media, entertainment, education, business, research, and more.
Which university has the best English program?
We've ranked Stanford and Columbia as the best on-campus Master's in English programs, and the best online programs as Arizona State, Harvard, and Texas Tech University, although this is not a complete list. When finding the best graduate programs in English, it's important to consider various factors, such as affordability, student-to-faculty ratio, whether heavy research is required, accreditation, and the university's overall ranking and reputation.
Is an MA in English tough?
This question is mostly asked by people who completed their bachelor's degree in another field. If you have a BA in English you'll probably find the MA relatively easy. However, it all depends on your interest in the subject. If you are dedicated, you won't find it difficult to overcome the challenges associated with a MA in English.
How long does a Master's in English take?
Typically, a Master's in English program will take two to three years to complete, depending on the program and whether you choose to study full- or part-time. You may be able to complete your studies in a shorter period of time if you have recognizable credits at the undergraduate level.
Key Takeaways
Whether your ambition is to become a teacher, writer, librarian, journalist, researcher, or editor, a Master's in English can help you to build your dream career. It's important to have a clear picture of your future career goals – this will help you to choose the master's program that help you to achieve these objectives.
Once you've chosen your ideal Master's in English program, carefully research the admission requirements and then check out our helpful posts and guides to prepare the strongest application possible!
Read also: