Let's take a look at the absolute dorm room essentials for all students, from undergrads off to college for the first time to experienced grad students who want to make the most of their final years in school.
Living in a dorm can be the best time of your life. It can also be hectic, stressful, and generally full-on. However, you can set yourself up for success with the right stuff for your dorm.
35+ Dorm Room Essentials
These necessities for dorm rooms will make every college student's life easier, more comfortable, and more fun.
Before you start filling up your shopping cart with these must haves for dorm rooms, consider signing up for Amazon Prime Student. All you need is some kind of proof of enrollment, and you'll be able to access significant discounts on the platform!
Dorm Room Bedding Essentials
1. Twin XL Sheet Sets
Your dorm will come with a bed and a mattress, but probably not much else. So it's up to you to provide the bedding, starting with sheets. The trick is to find the best quality without going overboard on these dorm essentials. And plan ahead. You'll probably want at least two sets, so you'll have one to use while the other set is in the wash. We love this easy-care twin XL sheet set.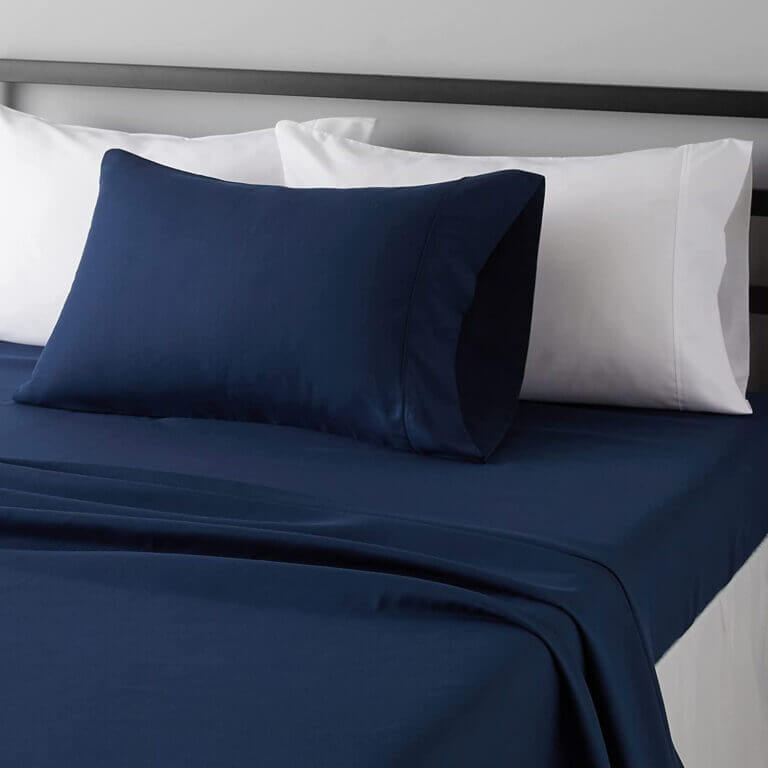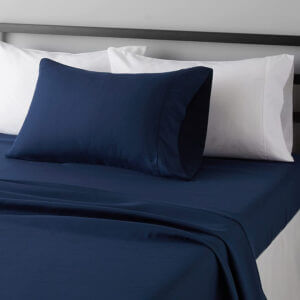 Note that some schools have different bed sizes, but our experience shows that most dorms still have mattresses in the twin XL size.
2. Comforter
Another of the most important dorm essentials for bedding is a comforter to keep you warm on cold nights and help you get a good night's sleep. We recommend Bedsure's all-seasons comforter which is suitable year-round. Again, you should check the sizing with your school, but you'll probably need a twin XL size.
3. Pillows
Sleep is essential for academic performance, and a big part of sleeping well is having the right pillow. Your best bet is a supportive pillow like these Nappler bamboo ones which help to prevent neck and shoulder pain that can be exacerbated by long hours hitting the books or sitting in front of a computer.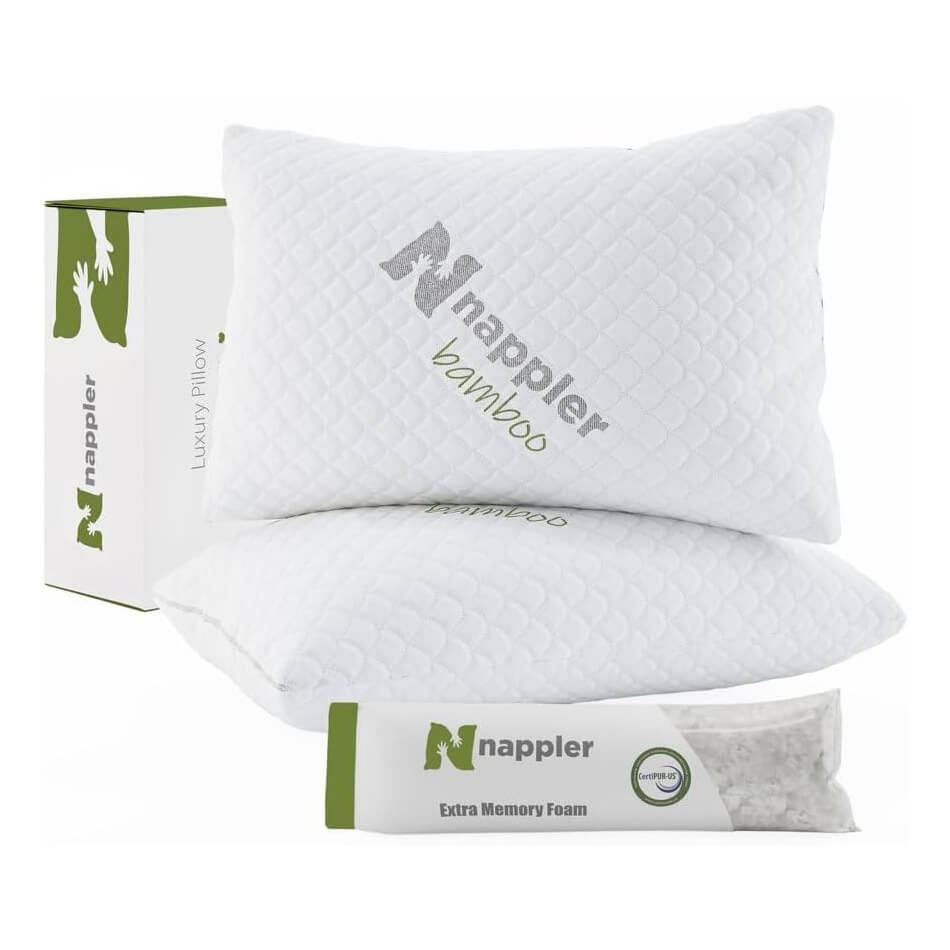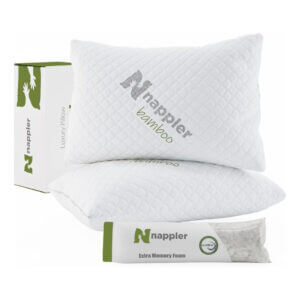 Our pick also comes in a two-pack of pillows, which is great for dorms, as most college students spend a lot of time sitting on their beds studying or relaxing.
4. Mattress Protector
Most dorms come with a mattress, and they'll usually hit you with a mattress replacement fee if you damage or stain it. A mattress protector will mean you avoid a hefty charge in the case of inevitable spills and accidents. These dorm essentials come in several styles. Some also protect against bedbugs.
5. Mattress Topper
Along with a mattress protector, a mattress topper is another dorm necessity. It's hard to know how comfortable your mattress will be before you arrive at the dorm, but a plush pillow-top mattress topper will give you a certain level of luxury and help you to sleep well. We consider this dorm room essential a must-have for those who value a comfy place to sleep.
6. Earplugs
College dorms can be noisy places, from snoring roommates to loud music late into the night. A decent set of reusable silicone earplugs will let you get a good night's sleep and make sure you're at your best for your lectures or mid-terms the next day. Consider these dorm room essentials a vital investment. They can protect your sanity and your relationship with other students in your hall.
7. Eye Mask
An eye mask to block out unwanted light could also make the difference between a poor night's sleep and feeling refreshed the next day. Many dorms lack curtains or blinds that effectively block out light, and your roommate may have a habit of staying up late studying.
The simple solution: a comfortable eye mask for sleeping.
Kitchen Dorm Room Must Haves
8. Microwave
Even students with a full meal plan find they want to prepare their own food from time to time, even if it's just a simple snack. A compact microwave lets you make anything from popcorn to a full meal with the minimum amount of mess or fuss.
While most schools allow students to have a microwave in their dorm, be sure to check this, just in case.
9. Mini Fridge
A mini fridge is essential, whether you're planning on preparing meals or just want to keep a few cold drinks and snacks on hand. You don't need anything too big or too fancy: something around three cubic feet will meet most dorm room needs. We love this 3.2-cubic foot Frigidaire mini fridge —the door doubles as a dry-erase board!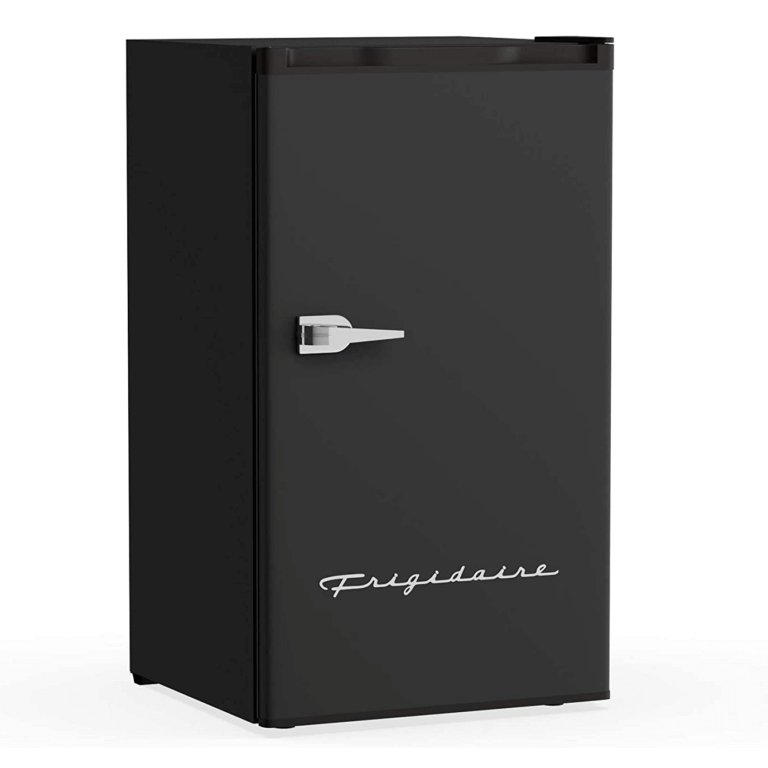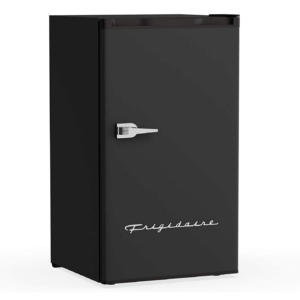 This is another one to check with your school before the semester starts, though most dorms allow fridges.
10. Food Storage Containers
Keep your fridge organized by storing ingredients, snacks, and leftovers in food storage containers. Look for microwave-safe, BPA-free containers like these Joseph Joseph set of 10 nest lock containers.
11. Coffee Maker
Sure, you can grab a coffee in the Commons or at an on-campus coffee shop. However, having your own coffee-making facilities in your dorm room will save you plenty of time going out for a coffee and avoid interrupting your study sessions.
A compact coffee maker will let you make your own cup of joe while taking up hardly any space. It's also one of the top dorm room essentials for night owls. Whether you end up working very late or very early, it's hard to overrate a reliable coffee maker.
12. Water Filter
Don't leave this one off your list of dorm needs! Although tap water in the US is generally safe to drink, it may contain all kinds of contaminants.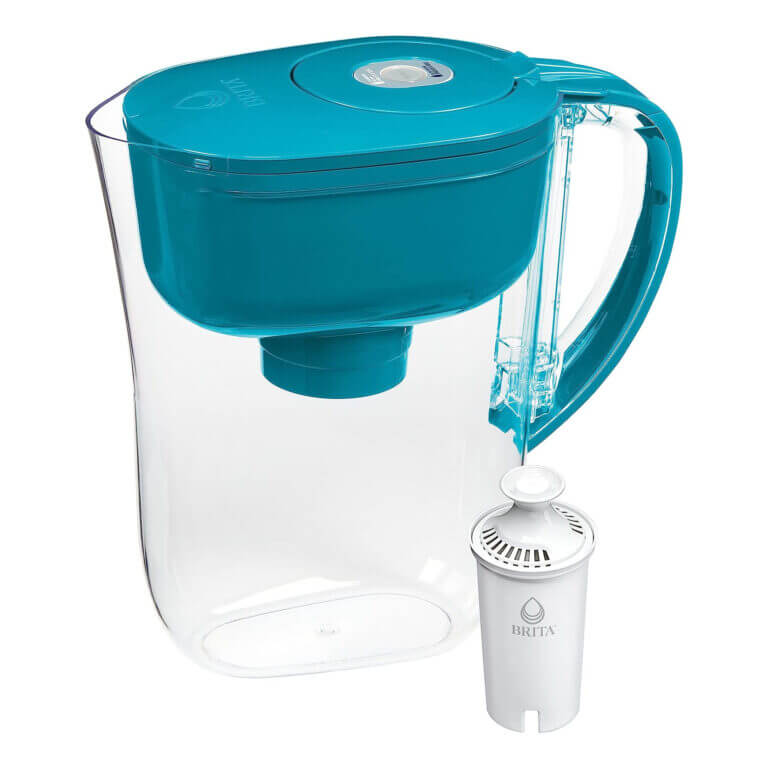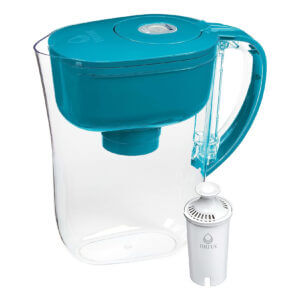 Keep yourself healthy in an eco-friendly way (no plastic bottles needed) with a Brita water filter pitcher. Also consider a reusable water bottle so you can take clean water to lectures, the library, or wherever you need to go!
13. Table Set
Whether you're planning on cooking in the dorm regularly, or just snacking from time to time, you're going to need some kind of tableware. A small, unbreakable set like this 12-piece Newport set is ideal.
14. Flatware Set
Another essential kitchen item when it comes to things to buy for your dorm room is a basic flatware set. You're unlikely to need a large or fancy silverware set, an eight-piece personal utensil set should do nicely.
Related: Before we move on, let's discuss another important topic. You don't need flawless grades to succeed after undergrad. We discussed how to get into grad school with a 2.5 GPA. 
Bathroom Essentials for Dorm Life
15. Towels
Now you've got your bedding and kitchen dorm necessities sorted, but what about showering? The first thing you'll need is a towel set with at least one bath towel, hand towel, and washcloth.
Better still, grab a six-piece set with two each of the essential towels to cover you on wash days, and try to go for an unusual color that won't get mixed up with your roommate's towels or in the laundry room.
16. Shower Sandals
Common showers contain a surprising amount of bacteria, fungi, and viruses, potentially exposing you to a range of infections and diseases. That's what makes these an important recommendation for dorm room essentials. We found slip-on, waterproof sandals to be important for anyone using communal dorm showers.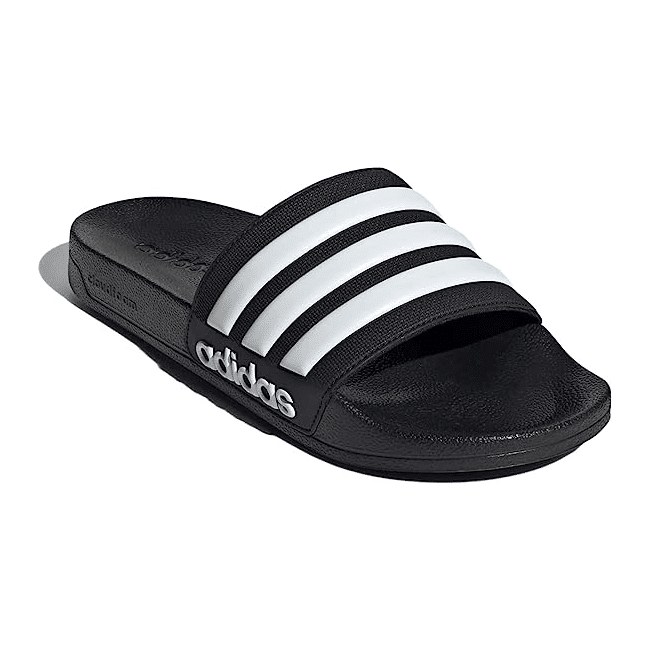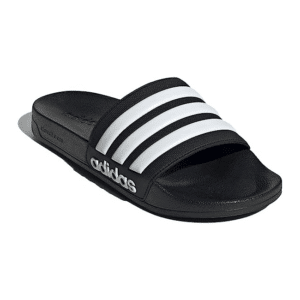 17. Shower Caddy
It's not only the health risks of common showers that you need to be aware of: you should also think about how you'll carry all your gear to the showers and back again. A super simple solution that also keeps everything neatly organized is a shower caddy with multiple compartments.
18. Bathrobe
A bathrobe is another essential item to get from your dorm room to the showers and back. We love this unisex Coney Island bathrobe.
19. Personal Care Kit
No list of dorm must-haves would be complete without a personal care or grooming kit. We recommend this 18-piece Yougai manicure set, which includes nail clippers, tweezers, and nail scissors.
Desk & School Supplies
20. Laptop
A reliable laptop is vital for any modern student, allowing you to take notes, research, and complete assignments everywhere from your dorm room to the library and on-campus cafes.
The best laptop for you will partly depend on your area of study: for example, undergrad students on a budget are best with something like the affordable Acer Aspire 5 Slim.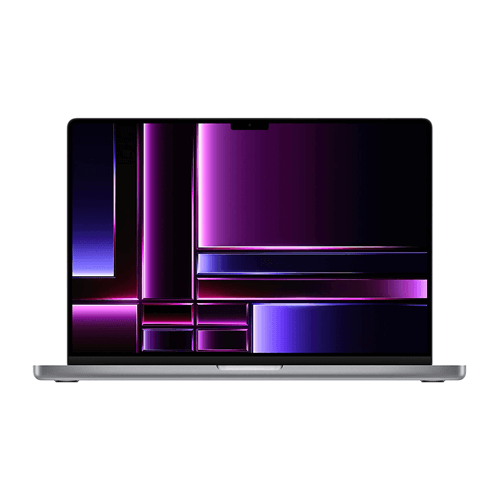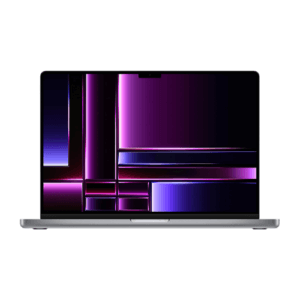 On the other hand, computer science students need a relatively-powerful laptop with sufficient RAM and processing power to run technical software, like the MacBook Pro M2. And we know all about the subject. We recently evaluated the best laptops for computer science students.
21. Wireless Mouse
While your laptop will come with a mouse pad, a separate mouse is more efficient for using most programs and software. The extra functionality of a mouse is pretty much essential for some technical tasks such as graphic design and 3D modeling.
A wireless Bluetooth mouse is perfect, as it's super portable with no messy cables.
22. Desk Lamp
A desk lamp is essential for late-night study sessions, or simply making sure you can read the fine print on your textbooks without damaging your eyes. We love this LED desk lamp with a USB charging port and five lighting modes.
23. Desktop Organizer
The desk you get with your dorm room will probably be pretty basic and could be pretty small. Make the most of the cramped space with a desktop organizer and you'll never lose a pen again!
Related: The Best Desks for Students
24. Earbuds
Earbuds are another handy little accessory that makes dorm life more efficient, productive, and generally better! They let you listen to podcasts or lecture replays without disturbing your roommate, or enjoy some tunes while studying or relaxing.
Bluetooth earbuds allow you to do all this and also listen to motivational tracks while working out.
25. Planner
Student life is hectic and packed with competing priorities, from classes and assignments to part-time work and extracurricular activities. Keep all your class schedules, appointments, and to-do lists in one place with a digital planner app.
Alternatively, if you like to keep things old school, take a look at this dry-erase wall planner which will give you an instant visual reminder every time you walk into your dorm room.
Storage Essentials for Your Dorm Room
26. Clothes Hangers
Most dorm rooms come with some kind of closet or wardrobe, but most schools don't provide hangers, so you'll probably need to bring your own. We recommend velvet hangers: not only do they hold plenty of weight, they're also non-slip, so your garments won't fall on the floor and mess up your closet!
27. Storage Boxes or Drawers
Though your dorm room will have some kind of closet and cupboard space, it probably won't come with enough storage to stash all of your stuff. This means it's a good idea to bring some extra storage of your own, such as space-saving and efficient solutions such as under-bed storage boxes or modular stacking drawers.
28. Hanging Storage
Hanging storage like a hanging closet organizer is another efficient, affordable way to neatly stash more stuff in your dorm without taking up much space. We also love this hanging shoe organizer to keep all your shoes organized and tidy rather than litter the bottom of your closet.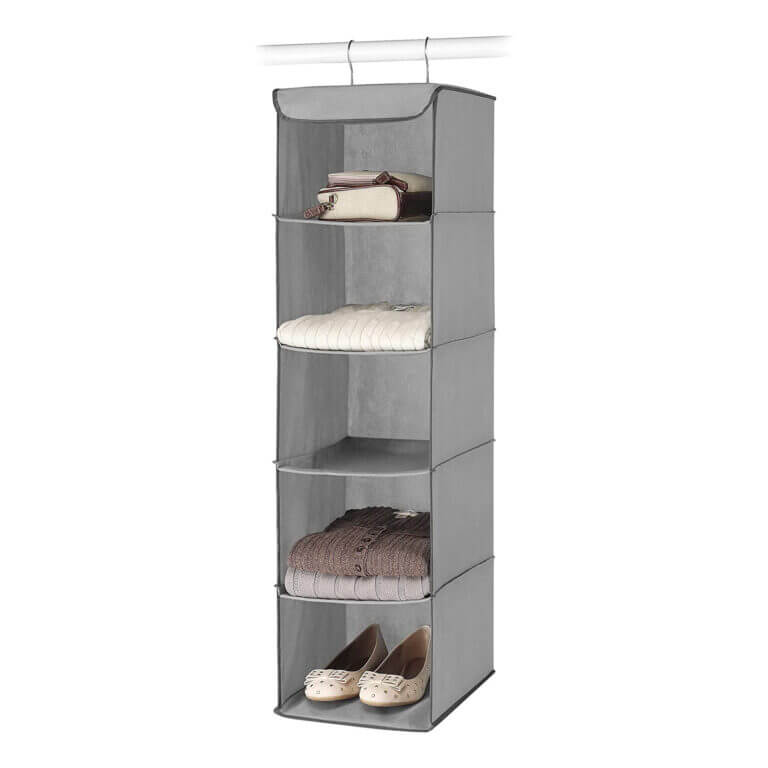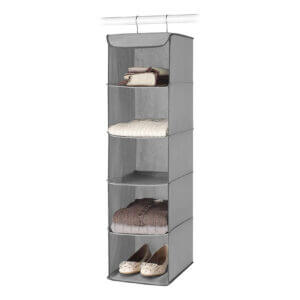 It's also a good idea to invest in some sturdy, self-adhesive Command hooks for hanging your storage organizers, as well as coats, hats, and scarves. The vast majority of dorms won't let you install permanent hooks, but these can be removed at the end of the semester without leaving a mark on the wall.
Health Essentials
29. First Aid Kit
First aid may not be the first thing that comes to mind when you think of college dorm essentials, but, trust us, it's important. You never know what may happen in the dorm or when you (or others) may need first aid. Pick up a basic first aid kit and keep it handy in your dorm room, just in case.
30. Exercise Equipment
The "freshman 15" is an all-too-common phenomenon. Some basic exercise equipment that lets you work out in your dorm room in between your other commitments will not only keep you physically healthy but also help you manage stress and concentrate better on your studies.
Good options include hand weights, an exercise ball, or a yoga mat.
31. Cleaning Supplies
Dorm rooms can be pretty disgusting places, with multiple people living, cooking, and eating in a small space. Keep things clean with an all-purpose cleaner.
Looking to avoid community coughs? Pick up some disinfecting wipes, too. These disinfect surfaces between deeper cleans, and they're especially useful for door handles.
32. Handheld Vacuum
A handheld vacuum cleaner is another super-easy way to keep your dorm clean, particularly carpeted areas. We love this affordable but effective cordless vacuum from Black+Decker. 
Other College Dorm Room Essentials
33. Entertainment System
You can't study all the time – you also need to unwind and relax!
Consider bringing this entertainment gear for your dorm:
Of course, you don't necessarily need to supply all of this yourself, as you may be able to share entertainment equipment with your roommate. Check with them to see what they plan to bring!
34. Trash Can
Every school provides different things for their dorm rooms, so when preparing for school, it's important to check if your dorm comes with things like a trash can. Even if the dorm provides a basic garbage can, it can be a good idea to bring a more sturdy and hygienic trash can with a lid and foot pedal. Don't forget to pick up some XL trash bags too!
35. Surge Protector Power Strip
This handy item serves two important purposes. Firstly, many dorms don't have enough outlets to meet modern student needs (or only have them in inconvenient spots), so a power strip will let you plug in more appliances where you need them.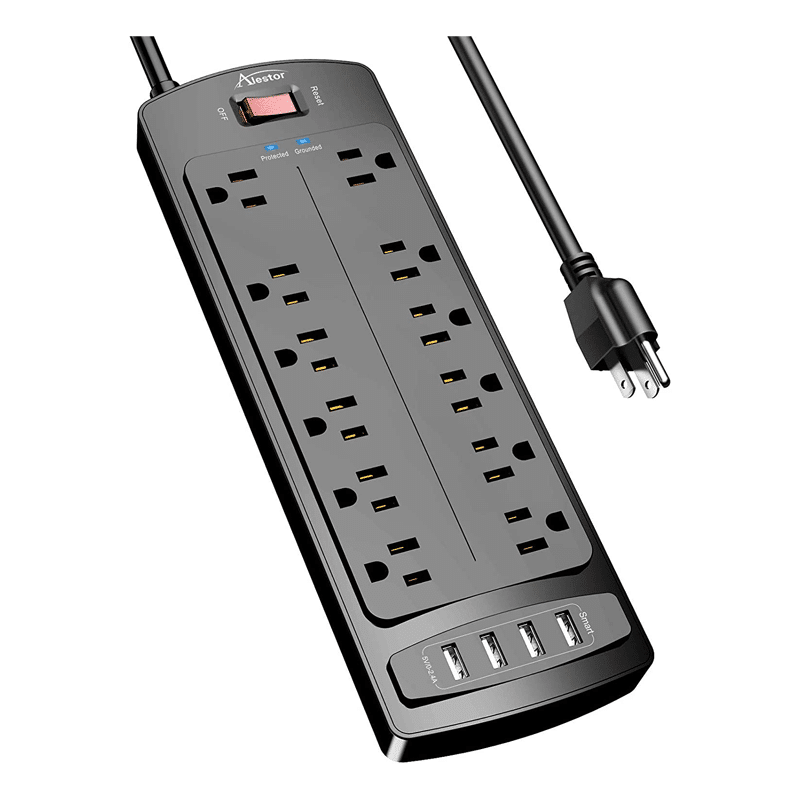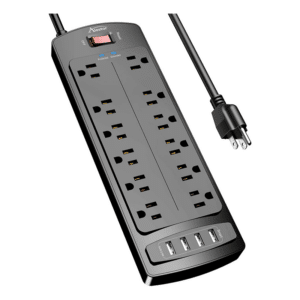 Additionally, a decent surge protector power strip will also keep your valuable electronics safe from potentially-damaging power surges.
36. Fan
Some dorms come with aircon and some don't. Even if your dorm does, maybe your roommate likes the temperature warmer than you do.
Having your own fan lets you control your mini-climate and stay cool on hot days or nights. Go for a floor fan that you can point at your desk or your bed, or a versatile tabletop model that converts to a clip-on fan.
37. Laundry Hamper
A laundry hamper is an indispensable item for college dorm life. Not only does it make it so much easier to take your laundry to and from the laundry room, but it will also keep your dirty clothes tidy and organized in the meantime.
We like this lightweight, portable laundry basket complete with easy-carry handles and a lid.
38. Poster Strips
A dorm room can be a pretty cold and unwelcoming place, particularly for freshers who are living away from home for the first time. Give your dorm a personal touch with some posters, photos, and other decorations like wall hangings, and hang them up with removable poster strips to avoid damaging the walls and potentially attracting a fee.
Wrapping Up
The right dorm room essentials will help you to make the most out of your college experience. From comfy bedding that will give you the solid rest you need to be at your best academically, to efficient study supplies, these items can really make a difference!
Be sure to prep early ahead of the start of the semester, start gathering supplies, and check rules and specifications with your school if you're unsure.
Dorm Room Essentials Checklist
Bedding:
Twin XL sheet set

Twin XL comforter

Two pillows

Mattress protector

Mattress topper

Earplugs

Eye mask
Kitchen:
Microwave

Mini fridge

Food storage containers

Coffee maker

Water filter

Table set

Flatware set
Bathroom:
Two sets towels

Shower sandals

Shower caddy

Bathrobe

Personal care kit
Study supplies:
Laptop

Wireless mouse

Desk lamp

Desktop organizer

Earbuds

Planner
Storage:
Clothes hangers

Storage boxes or drawers

Hanging storage
Health essentials:
First aid kit

Exercise equipment

Cleaning supplies

Handheld vacuum
Other:
Entertainment system

Trash can

Surge protector strip

Fan

Laundry hamper

Poster strips