A master's in accounting program will train you in advanced theory and practice in accounting and related disciplines. You will acquire higher knowledge in areas such as tax accounting, forensic accounting, and financial analysis. Although not essential to practice as an accountant, a master's degree in accounting can help you to build a solid, long-term career with many advancement opportunities.
According to the Bureau of Labor Statistics, the median annual salary for an accountant is $73,560, and job prospects are estimated to grow by 7% between 2020 and 2030. Why get a master's in accounting? Read on to learn about the best accounting master's programs, their pros and cons, alternatives, prospective accountant jobs and salaries, and more!
Best Master's in Accounting Programs
The University of Michigan, Stephen M. Ross School of Business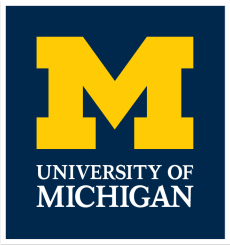 Master of Accounting (Macc)
Acceptance rate: 26.1%
The University of Michigan, founded in 1817, is a public research institution known for excellence in research, teaching, sports, arts, and more. It is located in Ann Arbor, Michigan, and has an overall acceptance rate of 26.1%.
The university's Stephen M. Ross School of Business offers a master's in accounting that prepares students to be leaders, with its rigorous curriculum and cross-disciplinary electives. You can even finish the degree in just eight months through the intensive program. Electives include data analytics topics which are MBA-level subjects. The program prepares you for advanced career paths, including the path towards a CPA designation.
The tuition for an academic year is $50,080 for Michigan residents and $55,080 for external students. The school provides loans, scholarships, and other financial aid for deserving students, including international students and veterans.
New York University, Leonard N. Stern School of Business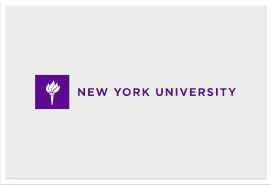 Master of Science (MS) in Accounting
Acceptance rate: 21.1%
New York University was chartered in 1831 and is a renowned private research university with campuses in Manhattan and Brooklyn. The university has an acceptance rate of 21.1% and in 2020, was ranked first among the Best Master's in Accounting Programs by Grand Reports.
The Stern School of Business' MS Program is a 1-year intensive program with a 30-credit curriculum. The program includes courses from various disciplines such as accounting, finance, auditing, business, data analysis, and forensics, as well as skill-based workshops. The tuition and fees for the program are $59,202, with scholarships and loan options available.
The University of Texas at Austin, McCombs School of Business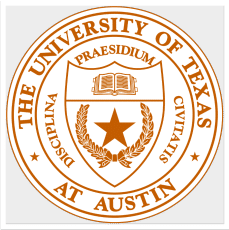 Master in Professional Accounting (MPA)
Acceptance rate: 32%
Established in 1883, the University of Texas in Austin is one of the country's top-ranking universities. It has an overall acceptance rate of 32% and its accounting doctorate program was ranked number one by the US Public Accounting Report.
The university's MPA program is a one-year graduate program that can be completed in as little as 9 months. Undergraduates from any discipline, and from domestic or international institutions are eligible for admission. There's also an option to complete an internship as part of your credits.
Core courses include various financial, managerial, and legal subjects related to accounting, and electives in taxation, financial, reporting, and auditing-related subjects. The total cost of attendance for residents and non-residents are $30,480-$32,644 and $39,108-$41,582, respectively. Loans, scholarships, and teaching assistant programs are available for eligible students.
The University of Notre Dame, Mendoza College of Business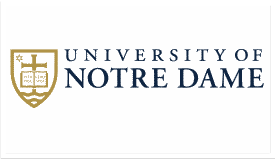 Master of Science in Accountancy (MSA)
Acceptance rate: 19%
The University of Notre Dame is located in Notre Dame, Indiana, and is one of the country's most respected institutions. It was founded in 1842 by Edward Sorin, a French priest, and its seven schools and colleges offer over 50 masters and doctoral programs in various disciplines. The university has an acceptance rate of 19%.
Its 10-month MSA program allows students to pursue one of two different tracks, Assurance & Advisory Service and Tax Service, along with a broad range of elective courses. There is also a STEM-designated Data Analytics concentration available to all students, regardless of the track. Tuition is $44,900, and the Office of Financial Aid offers scholarships and aid to those who need it.
Brigham Young University, School of Accountancy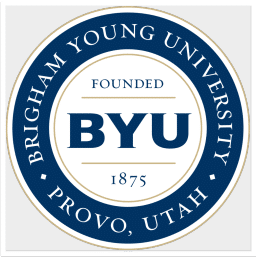 Acceptance rate: 69%
Brigham Young University is a private research university established in 1875 by the religious figure Brigham Young in Provo, Utah. Its accounting graduate program was ranked no. 2 in 2019 by the Public Accounting Report and the institution has an acceptance rate of 69%.
The university's MAcc program aims to create accountancy and tax experts with a strong professional and ethical base, with a choice between Professional Accountancy Service and Tax streams. An integrated program is also available for students currently pursuing an undergraduate accountancy program at Brigham Young University.
The total cost of attendance for this program for 2021-2022 is $51,280. Scholarships, loans, and assistantship programs are available for qualified students through the Marriott School financial aid system.
Why Get an Accounting Master's Degree?
A master's degree in accounting has many benefits. In today's competitive job market, employers are increasingly looking for people with higher qualifications. Having a master's in accounting will set you apart from candidates that only hold a bachelor's degree.
Moreover, graduates with a master's of accounting enjoy a higher salary than bachelor's degree holders. According to Payscale.com, a master's degree in accounting will give you an average base salary of $73,000 per year compared to only $67,000 for those with a bachelor's degree.
A master's degree in accounting will also qualify you to sit the CPA Exam (Uniform Certified Public Accountant Examination), which will open up a range of career opportunities. In contrast, a bachelor's degree won't qualify you for the CPA exam.
What Jobs are Available for Accountancy Graduates?
The following are some of the best positions available for accounting graduates, with the average annual base salaries in brackets.
Chief Financial officer (CFO) ($138,436): A CFO takes responsibility for all of an organization's financial matters, including planning, financial management, risk management, and financial reporting.
Corporate Controller ($102,623): A Corporate Controller manages an organization's accounting activities, including accounts payable and receivable, payroll, and strategy development.
Tax Manager ($99,474): A Tax Manager helps companies and individuals to prepare and file accurate tax reports, and assists with tax strategies.
Finance Manager ($94,875): Finance Managers are in charge of the financial health of their respective organizations. They are responsible for planning and managing investments and funds.
Senior Financial Analyst ($82,550): A Senior Financial Analyst is responsible for a range of financial activities, such as forecasting, budgeting, financial modeling, planning, and reporting. They also conduct research and analysis to assess the financial landscape and develop strategies.
There are many other roles open to Master's in Accounting graduates with attractive salaries, such as Financial Controller ($86,399), Treasurer ($78,826), Accounting Manager ($74,656), Senior Auditor ($71,459), Forensic Accountant ($70,490), Senior Accountant ($69,795), Financial Analyst ($62,459), Auditor ($58,441), and Tax Accountant ($57,946).
Master's Degree in Accounting: Pros and Cons
A master's degree in accounting has a range of benefits, in addition to the range of well-paid roles available to graduates. On the other hand, studying for this degree does come with certain drawbacks. It's important to balance the pros and cons to make an informed decision.
Advantages of Studying a Master's in Accounting
Licensing and certification (CPA): Having a bachelor's qualification alone limits your opportunities for professional growth. For example, you need a master's degree to be eligible for certain additional certifications, like a CPA.
Better chances of getting hired: Employers are always looking for candidates with a greater degree of knowledge. Therefore, even if a master's isn't an essential prerequisite for the roles you're applying for, it will help you stand out to recruiters and employers.
More professional growth: Sure, you can build a good career in the financial sector with a bachelor's degree. However, you will likely find that your prospects for promotion and career growth are limited without a master's qualification.
Drawbacks of a Master's in Accounting
You may not see a difference in entry salary: Some organizations offer the same salary and roles to qualified accountancy graduates, regardless of whether they have a bachelor's or a master's degree. So you may not see a big difference in salary in the short term.
You may be overqualified: In some cases, you may even find that you're overqualified for an entry-level position if you have a master's in accounting, as employers might feel they'd need to pay you more.
Alternatives to Accounting Masters Degree
A master's in accounting is probably the best and safest route to a successful career in the field. However, there are a few alternatives that will help you to secure positions related to accounting:
Master of Business Administration (MBA): An MBA can also help you enter the field of Finance and Accounting, as these programs cover many of the same topics. This is particularly true of MBA programs that specialize in accounting.
Chartered Financial Analyst (CFA) Certification: A Chartered Financial Analyst program covers the knowledge and skills necessary to succeed in the investment sector. However, you will need a bachelor's degree in accounting and typically around three to four years of experience in the industry to be eligible.
Master of Finance: Many organizations treat Accounting and Finance as synonymous – after all, both disciplines are similar in several ways. Therefore, a master's in finance may be considered an equivalent qualification for some roles.
Master's in Accounting Requirements
Here are the typical requirements you'll need to fulfill to be considered for an accounting master's degree:
Bachelor's degree: Generally, this does not need to be a Bachelor's in Accounting, though this can be helpful for both admissions and success during the program.
GPA scores: For many programs, a strong application will need a GPA of at least 3.0.
GMAT/GRE scores
TOEFL or IELTS: For students who completed their undergraduate studies in non-English speaking countries.
Completed application form and fees
It's important to remember that requirements can vary between different programs and universities, so be sure to check the program's own requirements before applying.         
Frequently Asked Questions
Does it Matter Where You Obtain Your Master's in Accounting?
Yes, it does. With a master's in accounting from a reputable university, you're more likely to land a good job after graduation. The institution where you got your degree is one of the criteria that helps potential employers to assess your worth.
How Many Years Does it Take to Get a Master's in Accounting?
Typically, a master's degree in accounting takes around two years to complete, though this depends on the program. Some schools even have intensive streams that can be completed in just eight months.
What Should I Major In to Become an Accountant?
Generally, you have to major in accounting to become an accountant, and certain roles demand a master's in accounting. Furthermore, there are some jobs that you can only do if you have a CPA designation.
Key Takeaways
Some entry-level positions in the accounting industry are open to both bachelor's and master's degree holders. So, you may not see the full benefits of investing time and money in a master's in accounting in the short run.
However, over the long term, you'll find that having a graduate qualification in the field will take your career to new heights. As you climb the corporate ladder, you'll come across positions that are only open to candidates with a master's degree, and you'll also need this qualification for certain professional qualifications, notably a CPA.
Therefore, a master's degree in accounting is an investment in your future.
If you've found this guide helpful, take a look at our other ultimate guides to master's degrees, including Master's in Political Science, Master's in Economics, and Master's in Finance.