A master's in industrial-organizational (I/O) psychology is a good option for anyone looking to establish a specialized career in psychology. This interdisciplinary field is different from traditional master's programs and highly valuable in specific job environments, including roles with excellent salaries.
With the combined knowledge of industry and human behavioral patterns, master's graduates in this field can help solve issues at the individual and organizational levels. However, is the highly niche industrial-organizational psychology master's right for you? Let's take a look!
The Best Industrial-Organizational Psychology Master's Programs
Although I/O is a highly specialized field within the psychology umbrella, more and more universities are offering master's degrees in industrial-organizational psychology programs.
Here are some of the best I/O psychology master's programs for you to consider:
Texas A&M University (College of Liberal Arts)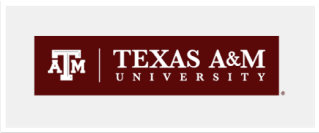 MS in Industrial-Organizational Psychology (MSIOP)
Acceptance rate: 63.3%
Texas A&M University was founded in 1876 as the first higher learning public institution in the state. It is located in College Station and has one of the largest campuses in the United States. It houses 21 research centers and 17 colleges, with an overall acceptance rate of 63.3%.
The university's MSIOP is a 33-credit hour program that can be completed in 16 months. To complete the course, you'll need to pass a comprehensive exit exam and complete an internship. The curriculum design follows guidelines set by the Society for Industrial and Organizational Psychology (SIOP). The program includes various subjects related to statistical analysis, psychological methods, psychometry, and courses include Organizational Psychology, and Personnel Psychology. Students gain practical knowledge through participating in project work in local organizations. Deserving students can take advantage of merit scholarships, graduate assistantships, and non-departmental funding. To work out the tuition and required fees that apply to you, you can use the university's handy tuition calculator.
Appalachian State University (Department of Psychology/Department of Management)


MA in Industrial-Organizational Psychology and Human Resource Management (IOHRM)
Acceptance rate: 80%
Appalachian State University is one of the 17 institutions that follow the University of North Carolina System. Located in the Blue Ridge Mountains, Appalachian, it was founded in 1899. It has an acceptance rate of 80% and offers 150 graduate and undergraduate programs.
Their IOHRM master's program is jointly offered by the departments of Psychology and Management and is the only cross-disciplinary program of this kind in the United States. It equips students with general human resources management knowledge that can be applied in industry, business, or government. It is a 51-hour program including core interdisciplinary courses, elective courses, and an optional thesis. The annual tuition is $4,839 for state residents and $19,849 for non-resident students. Financial aid is available in the form of grants, work opportunities, and loans for deserving students.
San Jose State University (College of Social Sciences)


MS in Industrial/Organizational Psychology
Acceptance rate: 67%
San Jose State University served as the founding campus of the CSU (California State University) System. It is also the oldest public university on the West Coast. Established in 1857, the university has a diverse student population and is located in San Jose, California. Its overall acceptance rate is 67%.
The MS program in Industrial/Organizational Psychology prepares students for the industry with a strong foundation of theory, research, and application of psychological methods in an organizational setting. It also helps expand their professional network. The program is made up of 30 units including core and elective courses, and can be completed in two years. The program also offers an internship option involving supervised fieldwork. The tuition and fees are $7,852 and $19,466 for local and out-of-state students, respectively, with financial aid available through the FASO (Financial Aid and Scholarship) office.
Colorado State University (Department of Psychology)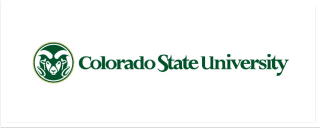 Online Master of Applied Industrial-Organizational Psychology (MAIOP)
Acceptance rate: 83.5%
Established in 1870, Colorado State University is a renowned institution that provides online education through the same faculty, courses, and standards as its on-campus programs. It has 50 years of experience in distance education, giving courses via VHS tapes in the mail before the internet was invented. With a campus in Fort Collins, the university has an acceptance rate of 83.5%.
The school's master's in industrial/organizational psychology program is fully online and can be completed in two to four years. The 38-credit program equips students with practical knowledge to apply psychological and quantitative analysis principles to workplace issues and find solutions based on critical thinking. Each credit in the program costs $770, making the total cost of the course $29,260. Financial aid is available based on individual evaluation.
Touro University Worldwide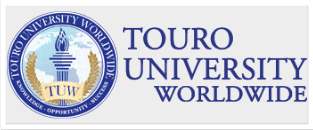 Online master's in Industrial & Organizational Psychology
Acceptance rate: 100%
Touro University Worldwide is a philanthropic, non-profit institution following the Touro College and University System. It aims to nurture a sense of social justice and philanthropy in students along with a value for intellectual pursuit. It has an acceptance rate of 100% and provides various online and on-campus programs with a vision of creating truly global citizens.
Located in Los Alamitos, California, Touro University Worldwide was founded in 1998 and is the first university in the world to provide a doctorate that is regionally accredited and has no residency requirements.
The university's online master's in industrial & organizational psychology is a WSCUC-accredited, fully online program consisting of 36 credit hours arranged in 8-week courses. The program educates students on human resource issues such as low productivity and poor teamwork, and teaches them to think practically about solutions that strike a balance between productive and happy employees and an organization's profitability. You can choose between different concentrations, including human resources, coaching, and occupational health streams.
Tuition is $500 per semester credit, and prospective students can apply for various loans, grants, and scholarships.
What Jobs Can You Get with a Master's in Industrial-Organizational Psychology?
Industrial-organizational psychology graduate programs lead to a wide range of opportunities in business, government, and private practice. Here are some of the top roles you can secure with a master's in industrial-organizational psychology and the annual median salary for each.
A management consultant helps organizations analyze their current situation, solve issues, increase profit margins, and improve performance.
A compensation and benefits manager helps ensure employees are given fair compensation, including salary and other benefits.
These professionals focus on employee behavior and apply psychology principles to improve the work environment.
A training & development manager improves the overall performance and productivity of an organization by overseeing employee training.
Employee relations managers strive to enhance an organization's reputation by supporting its maintenance of strong relationships with its employees.
I/O Psychology master's programs can lead to other exciting roles such as industrial production manager ($71,722), research consultant ($70,471), human resources manager ($69,277), management analyst ($67,733), and behavior analyst ($64,622).
Common Requirements for Industrial-Organizational Psychology Graduate Programs
Exact graduate program requirements differ from university to university. However, here are the general requirements most programs require:
Pros and Cons of Studying a Master's in Industrial-Organizational Psychology
Having a master's in IO psychology has many advantages; however, as with any major, it also has its drawbacks. Let's start with the pros.
Advantages of a Master's in Industrial Psychology
Excellent Earning Potential: Typically, the starting salary for a qualified industrial-organizational psychologist graduate is around $65,000, and the average salary is around $80,000. With experience and a bit of ambition, you can secure even more well-paid roles.
Vast Career Opportunities: Industrial-organizational psychology master's programs give you interdisciplinary knowledge and equip you to work in various fields, like production-intensive industry, non-profit organizations, healthcare, or consultancy.
Opportunities for Entrepreneurship: A master's in industrial-organizational psychology can lead you to becoming your own boss and plunge into entrepreneurship by starting your own consultancy.
Drawbacks of a Master's in Industrial Psychology
Research Intensive: Many roles for IO psychologists involve rigorous quantitative analysis and research. Depending on your personality and interests, you may enjoy this, or you may find it tedious.
Hopping Between Projects: Some jobs will require you to work in multiple projects of a varied nature. Though this can be stimulating, you may also find this challenging.
Long-term Planning Sometimes Required: In such a specialized field, you may need to start planning early in your bachelor's degree and complete relevant undergraduate courses to be eligible to apply for a master's in IO psychology.
Alternatives to Industrial-Organizational Psychology Major
You don't necessarily need a master's in IO psychology to pursue the career paths mentioned above. Alternatively, you may be able to major in similar fields and use these qualifications to later pursue a career in industrial-organizational psychology.
For example, a major in psychology or sociology or an MBA in human resources or production could allow you to enter the industrial organization field combined with the right experience.
However, it may be necessary to complete one or more additional short courses to supplement your qualifications.
Related Majors:
Master's in Industrial-Organizational Psychology FAQs
How Much Can You Make With an Industrial-Organizational Psychology Master's?
According to the American Psychological Association (APA), I/O psychologists earn a median annual salary of $80,000. Professionals in senior roles can earn up to $250,000.
Are Industrial-Organizational Psychologists In Demand?
Industrial-organizational psychologists are in high demand, as many organizations realize the psychological impacts on productivity and need experts to solve associated issues.
Why Should You Study IO Psychology?
IO psychology gives you specialized knowledge, opportunities for networking and entrepreneurship, and good job prospects. An interdisciplinary field, it gives you in-demand skills that will positively position you for interesting roles with stable growth. Having a master's in IO psychology can land you a well-paid job in the corporate world, healthcare, non-profits, or consultancy, and the job market is estimated to grow by 20 percent by 2024.
Ready to Take Your Career to the Next Level?
A master's in industrial-organizational psychology will equip you with knowledge in the diverse fields of psychology and business. It can help you to become a master in both fields and offer your specialized expertise in specific work environments. With a clear plan and some dedication, you can enjoy a rewarding and well-paid career with an industrial-organizational psychology master's on your CV.
If you're ready to start your journey, check out our guide to applying to grad school.
Related reading: Top 9 Highest Paying Master's Degrees You Can Get in 2022