Psychology entails studying human behavior and its relationship to processes of the brain. If you have an interest in the field and a passion for research, you could enjoy a successful career by gaining a lucrative PhD in psychology. With steady job growth in the field and competitive salaries, you will also be set for a rewarding career in more ways than one with psychology PhD programs.
Read on to learn more about the top PhD psychology programs and universities, career options, pros and cons, and more.
Best Psychology PhD Programs
Cornell University, Graduate School

Cornell University is a private Ivy League land-grant university with seven undergraduate and graduate divisions, each functioning mostly autonomously. The university offers one of the best PhD psychology programs today, which aims to encourage students to contribute to original research and develop the ability to critically analyze subjects in their fields of study based on scientific literature. The program has a practical and experimental focus, with facilities like electrophysiological, chemical, and surgical laboratories and audio-visual studios.
Harvard University, The Graduate School of Arts and Sciences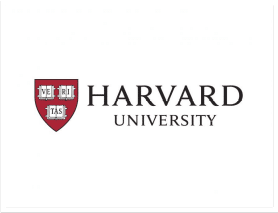 Doctor of Philosophy (PhD) in Psychology
Harvard University is one of the world's most prestigious higher learning institutions. It has the highest endowment levels of any US or Canadian university and offers two doctoral psychology programs in two different tracks. One track includes social psychology, developmental psychology, and CBB (Cognition, Brain, and Behavior), while the other is based mainly on Clinical Science.
University of California Los Angeles, Department of Psychology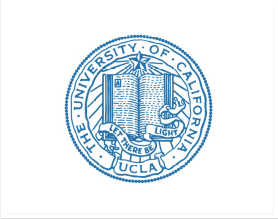 UCLA is one of the nine campuses of the prestigious University of California. It is a public land-grant research university and offers more than 300 undergraduate and graduate programs. Its PhD psychology program is one of the best PhDs in California, and asks students to expand the existing body of scientific knowledge in the field. It also prepares students to become effective research psychologists and academics. Unlike some other psychology PhDs, this program doesn't require you to have a master's degree as a prerequisite.
Northcentral University, School of Social & Behavioral Sciences

Doctor of Philosophy in Psychology (PhD-Psy)
Northcentral University is a regionally accredited online university offering a range of programs for students worldwide with headquarters in San Diego, California. Its online PhD program in psychology helps students develop critical thinking skills and address psychological problems at an individual, social, organizational, and global level. This flexible program offers eight different specializations, covering subjects like general psychology, health psychology, gender psychology, and behavioral psychology.
Grand Canyon University, College of Doctoral Studies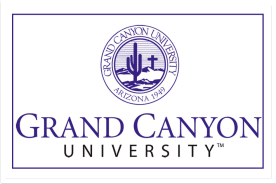 Doctor of Philosophy in General Psychology: Cognition and Instruction (Qualitative Research)
Grand Canyon University is a private university and a prestigious name in online higher education. It's been ranked as the best faith-based institution providing an online PhD in psychology. This online program is one of the best Psychology doctoral programs with an in-depth knowledge of adult educational communities with varied cultural and economic backgrounds. The program focuses on how cognitive processes can help to develop the best methods of instruction.
Should I Get a PhD or a Psy.D.?
Before deciding to proceed with either a PhD or Psy.D., it's important to understand the differences between each program. A PhD or Doctor of Philosophy in Psychology is focused more on research and statistics. This qualification is most useful in helping you become a research scholar or an academic.
On the other hand, a Psy.D. degree is more practical and prepares you for direct clinical practice. You're probably best opting for a Psy.D. if you want to work with patients in a clinical setting. While the PhD takes five to seven years to complete excluding an internship, a Psy.D. program typically takes around four to five years including an internship.
What Can You Do with a PhD in Psychology?
There are a wide variety of roles available for psychologists in clinical, research, educational, social, and industrial settings.
Some of the most common career options for a graduate with a PhD in Psychology are:
Psychologist ($80,754)
A psychologist uses their knowledge of psychological conditions and disorders to study, diagnose or treat individuals and groups.
Clinical Psychologist ($82,703)
Clinical psychologists evaluate, diagnose, and treat patients in a clinical setting.
Child Psychologist         ($66,149)
Child psychologists apply specialized psychological knowledge to diagnose and treat children's mental, emotional, social, or behavioral problems.
Industrial-Organizational Psychologist ($85,682)

Industrial-organizational psychologists study and analyze employee behavior and interactions in the workplace and suggest solutions for improving the organization's functions.
Associate Professor ($79,260)
Associate professors of psychology may teach students in a university or community college and conduct research.
A PhD in psychology also qualifies you to work as a neuropsychologist ($94,747), research scientist ($82,882), clinical director ($80,118), organizational development manager ($88,545), among other positions.
Admission Requirements for Psychology Doctoral Programs
Most universities require you to have a master's degree for admission to a doctoral degree in psychology program. However, some universities only require a bachelor's, including UCLA. You may even have the option to gain a master's degree alongside your PhD.
Other than this basic requirement, most universities ask for a minimum GPA of at least 3.0. Some will also look for GRE scores, as well as official academic transcripts, letters of recommendation, and a personal statement.
Pros and Cons of a PhD Program in Psychology
Here are some pros and cons to consider before enrolling in a psychology PhD program.
Pros:
Better Job Prospects
According to the Bureau of Labor Statistics (BLS), jobs in psychology are expected to grow by 8% from 2020 to 2030. Given this figure is the average for all occupations, having a PhD in Psychology is likely to lead to even better-paid positions.
Better Salary
The average annual salary for psychologists was $82,180 in 2020 according to the BLS, and $92,000 according to Payscale.com — both higher than national averages. With a psychology PhD, you shouldn't struggle to secure a good salary.
Less Job Competition
There are certain jobs that have a PhD in Psychology as an essential pre-requisite. Therefore, this qualification will undoubtedly open doors and make you stand out in the job market.
Cons:
Less Clinical Options
Certain clinical positions prefer candidates with a Psy.D. instead of a PhD, so the former may be a better option if you'd like to pursue a more clinical career path.
Higher Cost of Study
A PhD typically takes longer to complete compared to a Psy.D, resulting in a greater financial commitment in tuition costs each year.
Additional Qualifications Needed For Work
A PhD in Psychology may not be enough alone to work into a role. In many cases, you'll also need certain licenses and certifications to qualify to work in the industry.
Alternatives to a PhD Psychology Degree
PhD psychology degree holders can embark on a wide range of different careers. In some cases, they can pursue a similar career path with different qualifications.
A few examples include:
Counseling
If you want to pursue a career in counseling you don't necessarily need to complete a PhD in Psychology. A Master's in Counseling can also make you an excellent counselor.
School Psychology
There are a range of graduate programs in education that can make you eligible to become a school psychologist.
Social Work
Some psychologists choose a career in social work, but an MSW (Master's in Social Work) will also equip you to pursue a career in this field.
Psychology PhD FAQs
How Many Years Does it Take to Get a PhD in Psychology?
Typically, PhD in psychology programs take between four and seven years to complete. This depends on various factors, and students may have the option to complete it faster. There are shorter programs around, especially some online accelerated programs.
Is Getting a PhD in Psychology Worth It?
Getting a PhD in psychology takes time and money, as this degree can take up to seven years to complete. Is it worth the investment? According to Payscale.com, the minimum average salary for any psychology role is around $60,000 and the overall average salary is $92,000. Of course, there are many jobs in the field with much higher salaries.
What PhD Programs Are There For Psychology?
Though doctorate psychology programs have similar fundamentals, some topics vary from program to program. This allows PhD students to specialize in a particular area. The most common concentrations are clinical psychology, behavioral psychology, school psychology, social psychology, school psychology, developmental psychology, and industrial-organizational psychology.
Can I Get a PhD in Psychology Without a Master's?
Yes, but not from all universities. Most programs ask for a master's in Psychology as an essential requirement for admission. However, some universities take in students with a bachelor's degree, as long as they meet other requirements.
How Much Does a Psychology PhD Cost?
The cost of doctorate programs in psychology depends on a range of factors. One important factor is whether you get your degree from a private university or a public one. Additionally, in-state students enjoy lower tuition compared to out-of-state students. Generally, for public universities, the tuition can be roughly between $11,000 and $24,000 per year, while private universities may charge around $34,000. Further, on-campus and online programs have significant differences in tuition and other expenses.
Do All Psychologists Have a PhD?
Many psychologists have a doctorate. However, some organizations also recruit psychologists with master's degrees for some roles, though most clinical and research psychology positions ask for a PhD. On the other hand, some occupations like industrial-organizational psychologists and psychologists in sports and athletics typically demand a master's degree.
Can You Get a PhD in Psychology Online?
Yes. Many universities offer fully online PhD programs in psychology, including Grand Canyon University and Northcentral. Some institutions are run purely online and offer only online programs
Key Takeaways
Although the best psychology PhD programs can lead you to a highly successful career, each one demands significant time and financial commitments. If you want to pursue a PhD in psychology you need to be dedicated and passionate.
Having said that, with the excellent career prospects in this area, you won't regret pursuing a PhD in psychology! Preparing for a doctoral or graduate degree program application? Check out our article about graduate school scholarships.